An emulator, a computing term, is software or hardware that lets one computer system behave like another. The first computer system is the host, while the latter is the guest. An emulator typically enables the host system to run software or use peripheral devices designed for the guest system. Thus, you must know about the best Neo Geo Emulators out there.
Neo Geo is a family of hardware. Various emulators were introduced after the Neo Geo Multi Video Systems (MVS) release in the 1990s. In the early 1990s, NEO GEO became extremely powerful owing to its powerful specs and high-quality titles. The capability of holding and operating as many as six different arcade games is one of the most impressive aspects of Neo Geo arcade cabinets. Being a competitive feature, it can save operators money and floor space.
Due to public demand, various home console versions of Neo Geo hardware got released, beginning with the Neo Geo AES, which was initially intended for commercial use but later became famous enough to warrant a release as a home console. Following this was the announcement of the Neo Geo CD in 1994 and the Neo Geo CDZ in 1995. If you want to learn How To Cancel Avast VPN Trial, Check out this.
See Also:  How To Turn Off NVIDIA Overlay | Explained With Pictures
Best Neo Geo Emulators
Did you know emulators were initially created to access games without buying expensive devices? Yes, it is so. Anyways, some of the best Neo Geo Emulators are as follows. You may choose and try any of them.
RetroArch
RetroArch supports the front face for game engines, neo-geo emulators, and media players. One can understand this emulator concerning the N64 Emulators developed for gaming. It lets the user play classic games through the slick user interface. However, the settings of this neo geo emulator offer unification, i.e., it has a one-time configuration.
The features of the emulator extend to shaders, Netplay, rewinding, responsive techniques, machine translation, and many more! And as you know, whether it is the business or emulator, techniques and products are the best things to achieve in any field.
Visit: RetroArch 
See Also: How To Turn Off NVIDIA Overlay | Explained With Pictures
Launchbox
LaunchBox is one of the frontend neo geo emulators that beautifies and organizes your game collection. It supports boost for modern as well as retro games. As said above, it organizes your game collection. You may add some information to the game as per your choice.
Besides, it imports your game collections to the Steam library with automatic features. However, if it does not work for your PC, download the emulator accordingly, and you may enjoy your game then.
Visit: LaunchBox 
See Also: How To Turn Off NVIDIA Overlay | Explained With Pictures
Megnafen
Among other neo geo emulators, Megnafen has something different to offer. Being a multi-system emulator, it can input virtual systems into the keyboard and a joystick, both at the same time.
Also, it provides real-time game rewinding. PNG screenshots are available in this game emulator, along with recording audio-visual movies. Besides, if you have Windows, you may operate a unique advantage by downloading Xbox 360 Emulator and playing your game with coordination.
Visit : Megnafen 
See Also: How To Turn Off NVIDIA Overlay | Explained With Pictures
Nebula
Nebula is considered one of the best Neo Geo emulators. It has an excellent interface and can run almost all NeoGeo, Neo Geo CD games, CPS 1& 2 ROMs, and some selected Konami games. The UNGR Rating for this emulator is 17/20. It's one of the best emulators and challenges the retro game emulators, allowing multiple players, Netplay, and cheats, a boon to gamers.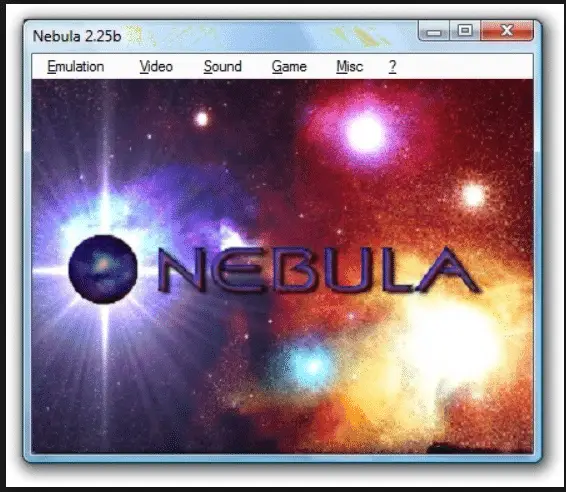 If you are good at programming, you can add games not included on the game list (like baseball) using Dat files. The emulator uses the MAME naming system, so any MAME-compatible match should have the same name.
Visit: Nebula
KAWAKS
This emulator, Kawaks, among other Neo Geo Emulators, features an easy-to-use interface. It runs almost all Neo Geo, CPS1 & CPS2 ROMs and also features image enhancements. The UNGR Rating for this emulator is 16/20. This emulator underpins both Neo-Geo and Capcom (CPS1/2) recreations.
Perceived as the ePSXe of arcade emus, the user should check the design before gaming begins. After that, you can start playing. Among Kawak's essential highlights is Netplay, which makes gaming so pleasant. You need to jump on a server and start playing. If you want a one-on-one with a companion in Marvel versus Capcom, your answer is Netplay.
Visit: Kawaks 
Calice32
This Neo Geo emulator includes a simple-to-use interface. This emulator is likewise fit for playing all Neo Geo ROMs. Besides, ZN1, ZN2, CPS1, CPS2, and all frameworks having 16/18 ROMs.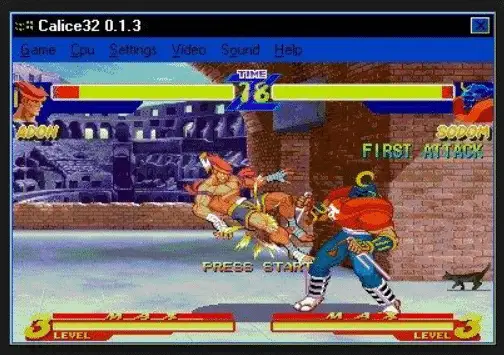 One of its cons is that it needs picture improvements that Kawaks and Nebula have. It additionally requires that you run your desktop in 16-bit shading instead of 32-bit. The UNGR Rating for this emulator is 15/20.
Visit : Calice 32 
MAME – MS-DOS/WINDOWS/MAC OS/UNIX/LINUX/AMIGA OS
MAME stands out amongst the most celebrated emulators, like the best game cube emulators released only a few years ago. This Neo Geo emulator is an open-source emulator equipped with the software for running all Neo Geo Roms and many different diversions.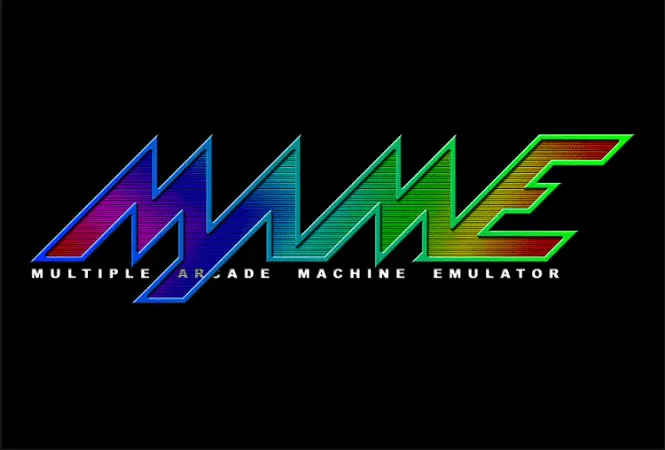 Subsequently, some of its adaptations are accessible for Windows, Linux, Mac OS, AMIGA, UNIX, and even consoles, for example, Xbox and Dreamcast. It has a brilliant interface, yet it's one downside it's not as simple to use as different neo-geo emulators. The UNGR Rating for this emulator is 15/20.
Visit: Mame 
NeoRage (X)
Developed by the authors of 'Rage,' it was one of the first fully working Neo Geo Emulators for Windows. Its primary advantage is that it will endeavor to play all NeoGeo romset you put in your Roms envelope.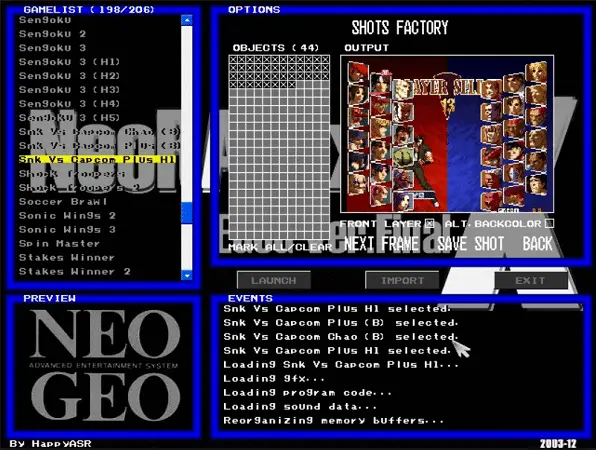 The inconvenience is that it has not refreshed for quite a while and now outperforms new emulators. There is likewise a variant of MS-DOS that has an astounding similarity. However, it lacks the stability of the sound and user interface. The UNGR Rating for this emulator is 13/20. However, if you want to know the caricature of your game on your Android device without installing it, then free online Android emulators would be suitable for performing your tasks.
Ace
The ace emulator is fit for running Neo Geo emulators, CPS1 and CPS2, and framework 16/18 Roms. By all accounts, it seems to be an exceptionally encouraging emulator, but it isn't like the rest of the emulators.
Be as it may, the venture ended as the engineer endured a hard disc crash and lost the most recent source code. The UNGR Rating for this Neo Geo emulator is 12/20.
Visit: Ace Emulator 
NeoGeo CD Emulator
This is a Japanese emulator for a Neo Geo CD; consequently, no English data is accessible. Be as it may, some interpretation is available; however, it is not that great.
This emulator is exact and extremely good, yet its absence of documentation makes it precarious to utilize. It is the most accurate and stand-alone Neo Geo CD emulator and the best emulator to go for if you have a gathering of official NeoGeo CD games. The UNGR Rating for this Neo Geo emulator is 12/20.
NeoCD (SDL)
NeoCD is another emulator for the NeoGeo CD console. It runs actual Neo-Geo CDs specifically from your CD Rom drive and doesn't run VMS arcade ROMs.
Its compatibility is high and emulates games precisely. The UNGR rating for this Neo Geo emulator is 11/20.
Visit : NeoGeo CD
NeoGem
It was not long after NeoRage for Windows and DOS and worked in exceptionally conventional ways. In any case, it was not compatible and inclined to crash.
For this reason, NeoGeo had an early exit from the market. And a proposal was put forth for advancing a Windows variant, which never happened. The UNGR Rating for this Neo Geo emulator is 7/10, which is not very good, but the efficiency and effectiveness of the games remain intact.
Visit: NeoGem
Danji
The introduction of Danji was around the same time as NeoGem, and just like the latter, this Neo Geo runs in Windows and Ms-Dos.
It has very low compatibility, limited sound support, and requires first converting your game room into a different format before running them.
Visit: Danji 
FAQs
Why does Neo Geo cost so much?
Initially targeted at extremely wealthy gamers, the system retailed for a staggering $600, with individual games often costing $200 each. The games were precisely the same as their arcade versions, which is why they were, in theory, so pricey.
Which emulator offers the best headshot?
In the Free Fire emulation players' circle, Ruok FF is the one who hits one-tap headshots with the most accuracy. He can fire continuously without missing the enemies' heads.
What was the price of Neo Geo games?
Contrary to competing consoles at the time, which offered toned-down versions of current arcade blockbusters, the Neo Geo remained faithful to its roots down to its circuitry. The bulky cartridges typically cost $250 each and came in large plastic containers.
Which emulator is more compact?
The smallest Android emulators that enable players to play many games at once are Droid4x and MEmu Play. Droid4x is the better choice because it supports critical and GPS simulation and unique customizing tools.
What PC emulator has the fastest speed?
LDPlayer is one of the best Android emulators for gaming. Due to its stability and quickness, it is frequently used to play Android games. Unlike other Android emulators for Windows, LDPlayer has less advertising.
Which emulator is best for 1 GB?
The well-known BlueStacks Android emulator has a lighter version called BlueStacks Lite. It is made to function on laptops and PCs with lower specifications and just needs 1GB of RAM.
Does BlueStacks cause a sluggish PC?
Additionally, you should keep the BlueStacks software up to date. Because it could put a load on your PC's functionality, it is crucial to make sure the software functions without a hitch. The app can lag if the computer's RAM is low.
Final Words
The Neo mentioned above Geo emulators can support many video games. Thus, if you want to download a Neo Geo emulator, you can choose one from among them.
See Also: 8 Best Free & Paid Windows Password Recovery Tools