DeSmuME is an open-source and free Nintendo DS emulator for Windows, Linux, OS X, AmigaOS 4 and Wii. Certain features of DeSmuME includes- microphone support, automatic save-type detection, game replays, display characteristics like display rotation, gap imitation, diversified display windows, multiple filters to embellish video quality, ability to transform the display orientation and many more. But, in many cases, you have to ensure that your DeSmuME run faster. This article will help you out of this difficulty by providing a way for your DeSmuME run faster!
The DeSmuME emulator is compatible with emulating various Nintendo DS ROMS and can provide you with an excellent familiarity over time, but you have to know about how the DeSmuME run faster. Your upgrading power will only be restricted by the DesmuME built-in feature of settings. The emulator is far superlative and is still in the active stage, although it can emulate different ROMs. It might require something better when we talk about its speed and games congeniality.
To do that, you have to know how to make desmume faster and this is not hard at all. Your gaming will become more appropriate once your DeSmuME Run Faster, working on advanced standards. You can add few achievements to your DeSmuME in a better way so that your DeSmuME run faster. Like for any other gamer, speeding up your DeSmuME is the priority. First of all, you will have to take guarantee that nothing is up, besides the emulator; that means no other browsers are active beside the emulator to achieve that your DeSmuME will run faster.
Steps to Make DeSmuME Run Faster
To make that DeSmuME run faster, you need to follow the given steps:
Avoid BIOS images
Allow "Patch DealyLoop SWI" if you have to make use of an external BIOS image. Using a BIOS image is not recommended, as it slows down the DeSmuME emulator instead of desmume speed up.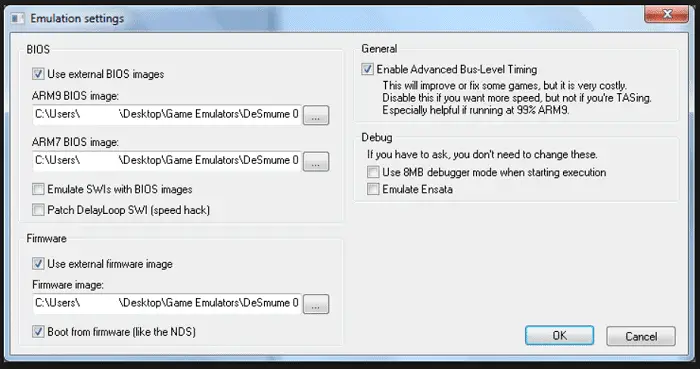 Use "A" function
Press "A" on "Settings" and exchange between OpenGL Renderer and Software Rasterizer. This may give you the answer to, "how to speed up desmume".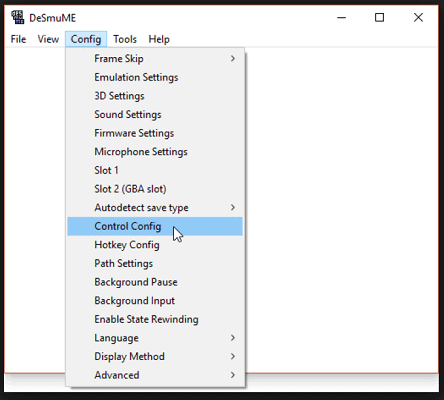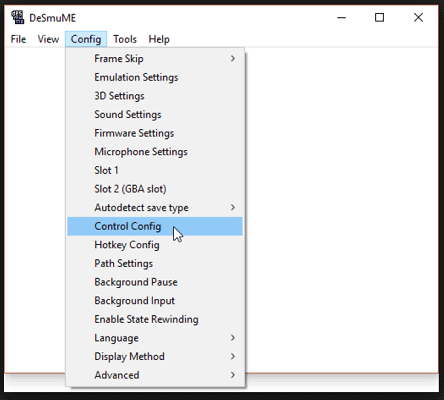 Press "A" on "Config" and then go to "Emulation Settings." After that, unclick the check mark which is next to "Enable Bus-Level Timing."
Adjust your Sound Setting
Click the "Sound Settings" and check the "Dual SPU." Sound settings can also provide a faster emulator if you adopt them correctly. When it comes to speed up desmume, using Dual SPU is a great choice! Do not prefer the emulator to use "Advanced SPU Logic" and choose "interpolation" to "none." Switching off the sound altogether will enhance the speed of the emulator.
Prefer the DeSmuME builds that are ready for use on the DeSmuME website. Other unofficial "SVN" builds, or the NOSSE2 build is not adaptable and will delay.
Frameskip Enabling
Set frame skip by going to "Tools" and choosing on "Frameskipping." Enable Frameskipping and set that to "1-3." This will accomplish most of the games able to play. You can go as high up to 5-6, but it gets much rougher. Frameskip can have a convincing effect on the increasing speed of your DeSmuME emulator.
Do not utilize any magnification filters, since they need more CPU power. Choose the best desmume settings as "Default," except you can reserve some CPU cycles if you don't want slowdowns.
Go to "View," option "LCDs Layout" and "One LCD." This will conceal the second LCD. This is beneficial if there is not anything being displayed on the second LCD screen, after all, it will not enhance the speed of the emulator. Do not change the size of filters or scale the window to some other size than "1x."
Avoid Netbooks
Netbooks are genuinely very popular nowadays due to all the characteristics they come with and their low price. But as a gamer, this will not be gratifying to you. Do not prefer to use a netbook because they cannot access this DeSmuME Emulator. If you are accessing a laptop or netbook computer, disable the system's power management. This will grant the system or computer to run at an excellent speed.
You may also prefer for purchasing a faster computer or enhance your RAM's speed by acquiring upgraded RAM cards. It is also reasonable to install an upgraded CPU.
See also: – 4 Best NES Emulators for Windows in 2017
Use DeSmuME products
You can find a wide range of tools on the DeSmuME's website. It will make your job easy when you want to enhance the speed of your emulator, and they are of higher quality than others. Try to halt beyond from unofficial SVN builds as they will only slow down your system.
Use the TAB key on your keyboard
This is not a legitimate way when it comes to improving the speed of DeSmuME Run Faster, but it is useful in some instances. Press the "TAB" when you observe that your DeSmuME is delaying during your games. In few devices, the identical result will come by pressing Spacebar. Try both of them and then find which one is appropriate for you.
See also: – 3 Best SNES Emulators for Windows 10/8.1/8/7/XP