Accelerating any hardware requires more battery. While traveling long distances, running your hardware in acceleration is impossible. So, let's learn about DaVinci resolving GPU rendering for easy travel or other situations. Accelerating hardware helps to do more efficient work in real-time. They consume battery power efficiently. Sometimes, you can use the GPU rendering technique to save battery.
Rendering in DaVinci Resolve's free version is done solely by the CPU as it doesn't support GPU rendering. To speed up the encoding process, the paid version, DaVinci Resolve Studio, is equipped with the ability to use GPU rendering.
However, the rendering feature should only be used when it harms the device. GPU rendering allows working with low battery capability too. To enable GPU rendering, tap DaVinci resolves, preferences, GPU processing mode, disable auto, and enable the rendering of GPU. Learning about GPU acceleration and rendering is relatively easy via this article. Reading this article, you will learn about GPU acceleration and rendering. 
What Is GPU Acceleration?
Graphics Processing Unit computes an algorithm faster using GPU acceleration. GPU acceleration reduces the time that original video consumes without hampering its quality and reality. GPU acceleration does faster, more accurate mathematical calculations. All apps are not adaptable to GPU acceleration.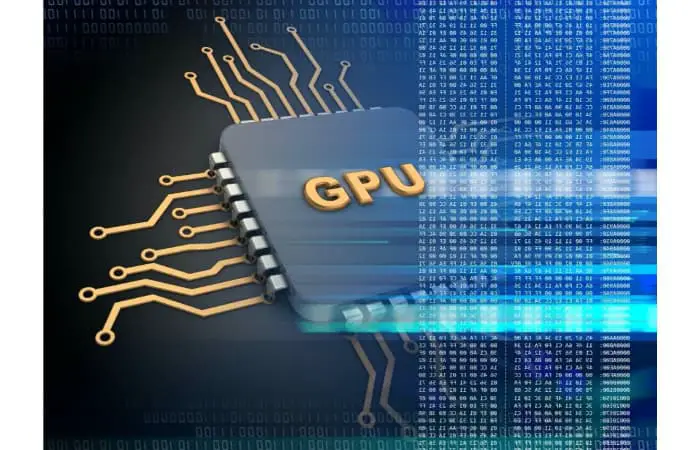 Turn off the acceleration when your PC or device, mainly GPU, starts overheating. When you turn off the acceleration, some pages freeze or stutter. You can also turn off the acceleration when you don't want to use GPU or hardware acceleration. A few examples of such apps in which you can use GPU acceleration are cloud services, metaverse applications, application catalogs, gaming and creating, and more.
GPU acceleration usually triggers due to the following tasks mentioned, CSS3 transitions, CSS3 3D transforms, Canvas drawing, WebGL 3D Drawing, and many more. NVIDIA is known as the best platform for GPU rendering. You can use software like Arion, Arnold, FurryBall, Octane, V-ray RT, and others for rendering. 
See Also: How To Tell If A Graphics Card Is Bad I Here Are Five Ways To Know
What Is Force GPU Rendering? How To Enable Force Rendering?
You can render GPU only with graphic cards and not with CPU. DaVinci Resolve GPU configuration becomes faster under this feature, making the user interface(UI) faster. You should only sometimes allow this feature to open because as much you use it, it weakens the CPU. However, it has no impact on the battery of the device. This leads to a lower, nearly 10 to 15% battery.
DaVinci Resolve GPU rendering enables the graphic cards to playback the high-resolution footage in the real-time required. GPU is an essential component for 3D rendering. All apps are not adaptable to GPU rendering, so before using them, check them thoroughly. GPU rendering reduces FPS noticeably. All versions of DaVinci Resolve are not suitable for GPU. The free version of DaVinci Resolve is only available for the CPU. 
Below are a few steps to follow while enabling force GPU rendering.
Read further to learn how to enable Davinci Resolve to render GPU!
See Also: 3 Best GPU For Mining Ethereum – A Complete Guide
Ways To Enable DaVinci Resolve GPU Rendering
DaVinci Resolve helps in editing, color correction, visual effects, and more. This was developed by Blackmagic Design. You should follow several things while enabling Davinci to resolve the use of GPU. 
NVIDIA GPU works fast than the native GPU. Intel is not a good option for rendering. 
DaVinci Resolve: Open DaVinci Resolve and press the Alt + Space button. This will help to enable the tool option to become visible. You can tap the M button to move. Then locate preferences on this menu bar.
Preferences: In preferences, go to the top. You will find System and User. Tap the system to move further. In the system, you will find memory and GPU. Press it for further processing.

GPU Processing mode:

In Memory and GPU, you must search for three consecutive things. Scroll it to search GPU configuration, GPU processing mode, and GPU selection. Tap them consecutively to complete the process.
Disable auto: Click the red dot, which is present on the left of the keyframe window. This will help to uncheck the auto button.
Enable GPU rendering: To enable GPU rendering, and lastly, you will have to select either of these: CUDA, OptiX, HIP, one API, or Metal. 
FAQs 
What is the minimum memory of the GPU for DaVinci resolve essential?
For DaVinci resolve, integrated or discrete GPU requires 8 GB memory, 2GB of VRAM, and Metal or OpenCL 1.2 to run properly. These are the basic requirement which is essential for the DaVinci Resolve.
Can you use DaVinci resolve without using GPU?
No, one cannot use DaVinci resolve without using GPU. DaVinci Resolve won't start without GPU. They require either discrete or integrated ones to work.
What is most important for GPU rendering? Which graphic card is known as the best card for doing so?
The most important thing to consider while rendering GPU is the types of GPU and devices you use. MSI GeForce RTX 3070, according to the latest data, is the best graphic card for GPU rendering.
What is the contrast between GPU rendering and GPU acceleration?
GPU acceleration is a method that GPU or Graphics Processing Unit employs with the CPU or Control Processing Unit. It helps to play any videos in high quality in real-time. Rendering processes raw images into high-quality images. GPU rendering harms the device, while GPU acceleration does not affect the device. GPU acceleration needs more battery power than GPU rendering.
Can you render faster in GPU as compared to CPU?
GPU render fifty to a hundred times faster than the CPU. This is because GPU has superior processing power than the CPU.
Conclusion
Davinci resolves GPU rendering is mainly used when you want to save your battery power. Enabling the rendering feature is unsuitable for the device's functioning and may harm it. Turning on GPU acceleration sometimes overheats the device. GPU rendering and acceleration will help you show real, high-quality videos in real-time. 
All functions do not work while you render GPU. Usually, CPU rendering does not match GPU rendering and is fifty to a hundred times slow. Force rendering makes your device slow. 
See Also: Kodi Keeps Crashing? Here's How To Fix It (4 Methods)