Tom Clancy's The Division is an online-only, action role-playing video game developed by Massive Entertainment and published by Ubisoft, with assistance from Red Storm Entertainment, for Microsoft Windows, PlayStation 4, and Xbox One.
To fix the Delta 20000984 Error in Tom Clancy's the Division, try the firewall software, Ports, background applications, Hosts Files, Traffic Throttling/Blocked Ports, or Miscellaneous Methods.
The error Delta 20000984 primarily refers to a server overload. Here players disconnects from the game, especially during multiplayer mode. You can try the following steps to fix it:
6 Ways to Fix Delta 20000984 Error
Firewall Software
Sometimes the anti-virus software or firewall software might be creating problems. To resolve you will need to follow the given steps:
First, you must update any anti-virus or personal firewall software installed on your computer.
2. For 3rd party software, check with the appropriate software vendor for details on updating the software.
3. Do not forget to check the Windows Firewall, which may block the game from accessing the Internet. (Please note that to update your Windows Firewall definitions, you must keep your Windows Updates up to date.)
You can access the Windows Firewall through the control panel and change the settings. Navigate to the next solution if it doesn't fix Delta 20000984 error.
Note: – If updating these programs does not resolve the issue, you may need to configure the software to allow access to the specific application. This is done through the exe list, which might be named another depending on your software. Remember to add the exe for both the game and Uplay when adding an exception.
See also: – 25 Best RainMeter Skins for Windows 7/8/8.1/10 – TechWhoop
Ports
If the above-given method does not resolve the issue, you will have to forward ports to fix the error. You need to forward these ports to your computer's IP address for the best available possible connection:
Uplay PC:
TCP: 80, 443, 14000, 14008, 14020, 14021, 14022, 14023 and 14024.
Game Ports:
UDP: 33000 to 33499
TCP: 27015, 51000, 55000 to 55999, 56000 to 56999
Directions for configuring network ports are specific to the software and hardware you are using and can be found by visiting the manufacturer's website. Most probably, it will fix Delta 20000984 issue.
Background Applications
You may also encounter problems due to applications running in the background on your computer system. If you are struggling with problems playing online, please try closing all running background applications before starting your game. To close the background applications, follow the given steps:
Click 'Start' and type 'MSCONFIG' into the Search box.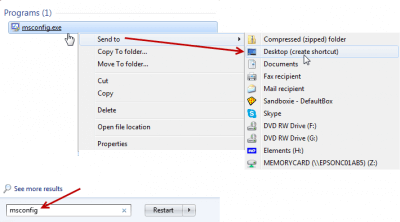 2. Press OK.
3. The 'System Configuration Utility' tab on the 'General' tab will open.
4. Click the 'Startup' tab and then the 'Disable All' button.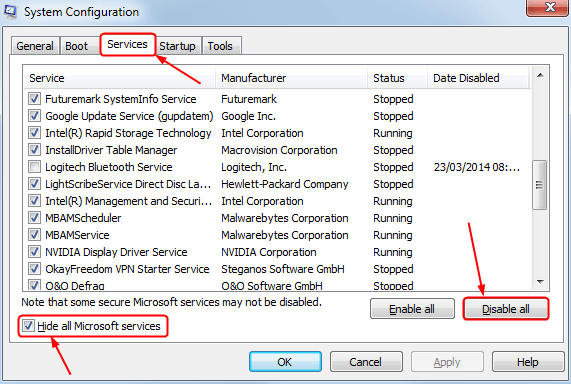 5. Hit OK and then restart your system.
Note: – On Windows 8, Windows 8.1, and Windows 10, the start-up programs can be switched off directly from the Task Manager. To disable a program, right-click on it, and from the menu, choose Disable.
Hosts Files
The host's file is a small text file that is part of the Windows operating system. Use it to route traffic and also to block a website.
Clean or reset to ensure it doesn't interfere with the multiplayer settings of the game.
To clean your host's file, follow the steps mentioned here. Hope it will resolve Delta 20000984 error.
Traffic Throttling/Blocked Ports
Another reason for this can be specific restrictions set by your Internet service provider(ISP).
If you continue to have trouble, please contact your ISP for details on any specific limits on the previously mentioned network ports.
Miscellaneous Method
You can try disabling and enabling UPnP on your router. Make sure to reset the router and then try the game each time.
If you are still unable to connect, you will have to flush the DNS cache:

Click on 'Start'.
Enter 'cmd' in the Start menu search box.
Right-click 'Command Prompt' and then select 'Run as Administrator'.
Next, you will have to run this command: ipconfig/flushdns.

If you have the Steam version of the game, you must check the game cache in Steam. Once on your computer, download the necessary files.
You can solve Error Delta 20000984 by restarting the game or the computer.
I hope the given methods helped you continue your game without errors.
FAQS
How do I obtain Delta 20000984?
To obtain Delta 20000984, contact the relevant authority or organization responsible for assigning these identifiers. They will provide the information or documentation required to obtain Delta 20000984.
Can Delta 20000984 be changed or modified?
Delta 20000984 is a fixed identifier assigned to a specific entity or object. Once assigned, it typically remains unchange and serves as a unique reference for that particular item.
What is the purpose of Delta 20000984?
The purpose of Delta 20000984 is to provide a unique identifier for easy and unambiguous reference to a specific entity or object. It helps organize, track, and systematically manage various items or documents.
Has Delta 20000984 come into use in a specific industry or field?
Delta 20000984 is not limit to a specific industry or field. It can be used in various sectors, such as manufacturing, logistics, healthcare, finance, and more, where unique identifiers are required to manage and identify items efficiently.
Can Delta 20000984 be used multiple times?
Delta 20000984 is typically a unique identifier assign to a single entity or object. It is intend to be used only a few times for different items. Each item or entity should have its distinct identifier.
Are there any standards or regulations related to Delta 20000984?
Standards and regulations for identifiers like Delta 20000984 may vary depending on the industry or organization using them. It is advisable to check industry standards or consult relevant authorities to ensure compliance with applicable regulations.