What Avast is?? What do they do? Are they providing some security or they are creating difficulties? There are many questions which arise in our mind when we go through this kind of terminology. This article will provide you information to stop avast from blocking websites in 5 different available ways. Thus your issue of "Avast Web Shield Blocking All Sites" will surely be solved.
Avast Software
Avast is a cyber-security software that develops antivirus software and provides internet security services. Now, let's talk about why this software came into existence. What was the reason or need for it?
Earlier, much malicious software like Viruses, Trojans, Spyware came across that had wrecked the system. This malicious software was very harmful as they can corrupt all data from the system without giving any hint to the user or client.
Avast Blocking Module
Avast uses a set of modules that prevent cyber attacks. One of the blade to scan websites or to detect any malicious code is "Web Shield" module. Avast blocks websites which are not safe for your system or say can corrupt or misuse the data of your system.
But sometimes, Avast accidentally blocks some websites which are safe, and you know that, but according to Avast, their major goal is to protect your system so they will block those sites.
Avast also detects "False Positives" which means the program is safe but avast blocking websites detection is wrong and this usually happens in services like Chrome, uTorrent, Java, Google, etc. You will always get a pop-up notification informing you about the threat when avast blocks something.
See also: – How to Fix "Err Connection Timed Out" Error – TechWhoop
See also: – [Solved] How to Fix Video Scheduler Internal Error – TechWhoop
How to Stop Avast from Blocking Websites
If Avast blocks website, you wish to access then follow the steps that are mentioned below to prevent Avast from using that website's content.
But always remember, don't ever try to use those sites which avast web shield has blocked access before ensuring them because it may contain malicious software which will take a few seconds to destroy your system.
There are various ways to which you can stop Avast from blocking websites and can use those sites thoroughly without any interference.
Disable the Module
Disabling the module is the simplest way to prevent avast blocking websites or visit a blocked site. But remember, some websites can be dangerous and will wreck your system and data. Follow the steps to disable any module:
Right-click the "Avast" icon in the bottom right corner of your screen and select "Open Avast! User interface" from the context menu.
Press "Real-Time Shields" in the navigation region at the left to view all modules.
Click any of the module on the left which is currently active to view its settings.
Hit the "STOP" button to disable the module.
If you want to stop the module briefly then click "Stop for 10 minutes" but if you want that your module will halt permanently then click "Stop Permanently."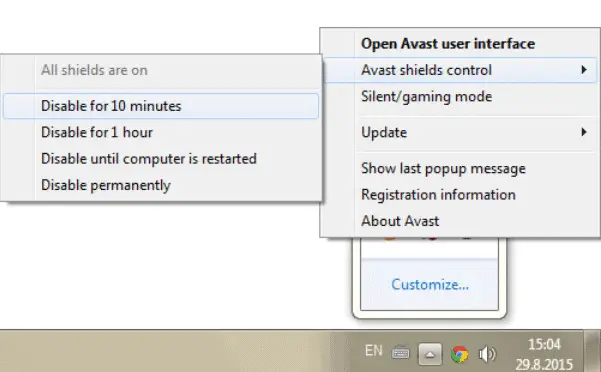 If you are sure to disable the Avast then click "Yes" to confirm.
Visit the websites that are blocked by Avast.
Whenever you have finished browsing and wanted to enable the Avast, then click the "Start Button" in that module screen where you previously clicked "Stop Button."
Addition of Web Sites to the Exclusions List
By adding websites which you want to access and how to stop avast from blocking a website, add them to the Exclusion List so they can be accessible to you without creating any interference. The following steps will guide you on how you can add websites in the Exclusion List:
Double-click on the "Avast" icon in the system screen to open user interface.
Click the "Real-Time Shields" tab on the left and then click the "Web Shield"(if you are using this module)item.
Press the "Expert Settings" button to open the module(say Web Shield) settings window.
Hit "Exclusions" at the left.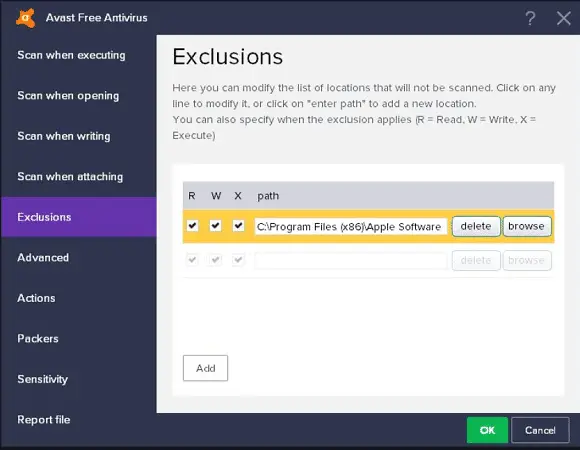 Click once in the "enter address" box in the "URLs to exclude section" and use the URL of the website.
Now, press the "Add" button to add the website to the Exclusions list.
Add all websites that you want to visit and click "OK" to save the new settings and close the window.
This way also you can stop avast from blocking websites on your system.
Invalid cloudflaressl.com Certificate Issue
This issue arises when the Avast is blocking some websites and will display the error as-'Avast Web Shield has prevented access to this page because the following certificate is invalid: [name of the document]'. To resolve this issue of avast blocking google, try to follow any one of these actions: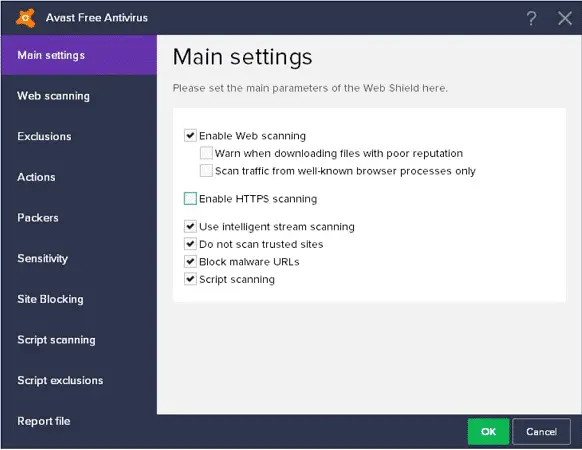 Update your Avast to the latest version.
Disable HTTPS scanning:

Go to Settings>>Active Protection>>Web Shield>>Customize>>Main Settings>>Un-check "Enable HTTPS scanning" and restart your computer.
Avast is Blocking the Internet Altogether? Try to Use the Below-mentioned Actions
Update your Avast to the latest version.
Repair your Avast installation:

Navigate to Program>>Uninstall a Program>>Avast>>Select "Repair" and restart your computer.
Disable HTTPS scanning:

Go to Settings>>Active Protection>>Web Shield>>Customize>>Main Settings>>Un-check "Enable HTTPS scanning" and restart your computer.
Report False Positive Detection to Avast
If you believe your detection is "False Positive" then report it directly to the Avast team. They will resolve your question of how to stop avast from blocking a website and confirm the reported software (or website or file) is clean. Link to report is displayed in the pop-up when a particular file blocked. To report the file, just click on "Report the file as False Positive."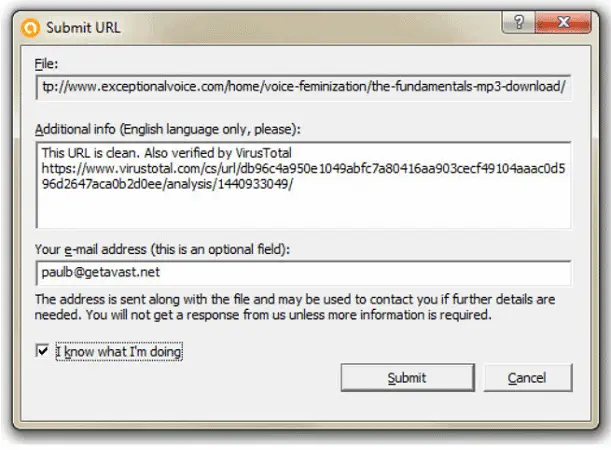 Then you need to fill a form for avast blocking google. But, don't forget to check the option "I know what I am doing" and click on "Submit."
Hope it helps you to stop avast from blocking websites.
See also: – Fix "Internet Explorer has stopped working" (7 Methods) – TechWhoop
See also: – Fix Audio Services Not Responding Error in Windows 10 – TechWhoop