Many of us are very much curious to know our family histories and back-track to the roots of our respective families. Who our ancestors are, how they used to make a living, what traditions they used to follow, such questions cross our minds at least once in a lifetime. Thus, you must know about the top Gedcom File Viewer out there. This study of family histories is called genealogy. The family trees are built based on interviews, researchers, genetic analysis, and other information related to a family.
This genealogical information about individuals and their lineages may list down in the form of plain text for further analysis using the software. It commonly refers as Genealogical Data Communication (GEDCOM). Though these GEDCOM file is text formats, they cannot be viewed using regular text viewers. They have.GED extensions which can be viewed only by using Gedcom File Viewer tools. The GED or GEDCOM files contain family information in the form of trees. When clicked on a person's name, his entire family tree displays on the screen.
Gedcom File Viewer tools are dedicated.GED file viewers that let you view any family trees easily. Here are the 14 best GEDCOM file viewers for the windows operating system.
See Also: Top 7 Business Software For Growing Your Business
14 Best GEDCOM File Viewer
The following are the top 14 GEDCOM file viewer you can consider using as recommended by the editor's choice.
Gedcom Lexer Plugin for Notepad +
This is one of the best Gedcom File Viewer software that can help you to check.GED records. You can search for any GED file after downloading this software. It offers a variety of text styles or fonts, so you can modify the subject as per your requirements.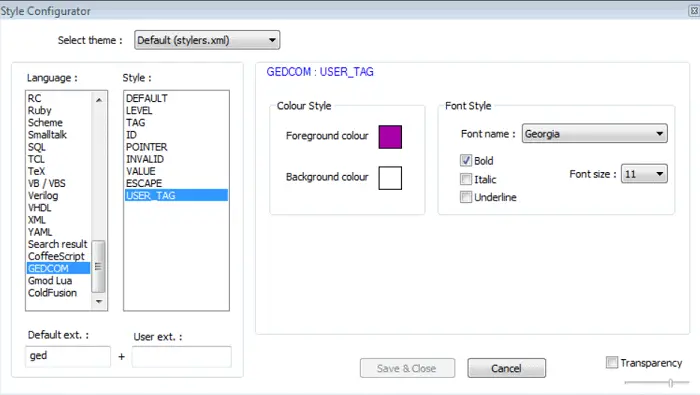 Moreover, you can also customize your script by adding colors in the syntax so you can read them quickly and make changes if you want. Like other software, this tool also retains the tree pattern. Check out the link below to download the software.
Visit: Gedcom Lexer Plugin for Notepad +
See Also: 10 Best STL File Viewer Software for Mac, Windows, Android & iOS
GRAMPS
GRAMPS is an abbreviation for the Genealogical Research And Management Programming System. The interface is quite easy to operate yet modern. It is free to use, and anyone can access it. You can record the details of every chapter of your life and organize them as you wish.
At the homepage, you'll find numerous options displayed at the top. You can install it directly on your PC from the download option available. Furthermore, there's a guide that can instruct you to download the software if you are not much into technology. Check out the link below and uncover more new features.
Visit: GRAMPS
GedPad Pro
It is yet another decent software available in the market that can help you to view GED files. Like Gedcom Lexer Plugin for Notepad+ software, this tool also enables the users to change fonts and text styles. Moreover, it works on the latest encoding techniques so you can effortlessly analyze your family tree.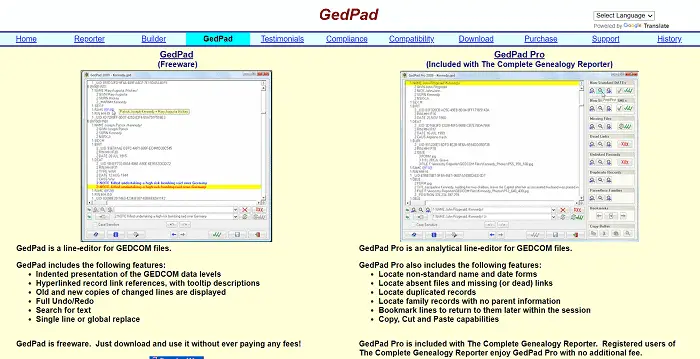 What makes this tool stand out from the rest of the software is that it allows people to bookmark the memories of people that are very close to them. You are unrestricted to save any special memory of your own that you hold very dear. Click on the link below to download this software.
Visit: GedPad Pro
See Also: 10 Best Free XML Software for Windows [Updated]
Family Tree Analyzer
This is undoubtedly one of the best tools that one can recommend to you to view GED files. You don't have to perform the tedious task of downloading. All you have to do is drag the subject of the ZIP record to any region you want.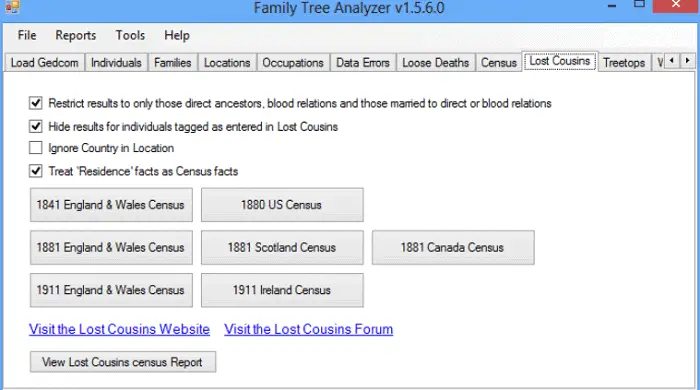 It consists of a variety of amazing filters, so you create Census reports. This tool also authorizes users to sort out different things of your family tree based on different standards. Moreover, there is an export selection available on the central page that allows us to send out data to excel for further use.
Visit: Family Tree Analyzer
GEDCOM Viewer is the simplest and best Gedcom file viewer. It contains an unambiguous graphical user interface that enables the user to use the software with ease. It is available for free, and you can access all of the Gedcom viewer features at no unique cost. You can open the GEDCOM file, read the content and read the images in the file. You can view all types of GEDCOM files of any size in this software.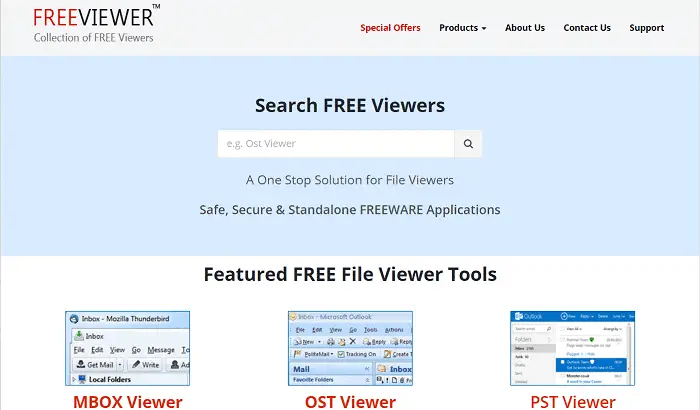 Check out the link below to collect more information about this software. It works on all versions of Windows.
GedView
GedView is a lightweight and open-source software that gives you access to all of its features for free. Using this software is just as simple as downloading it from the link below. You can quickly view the content by following the interpretable icons in the display.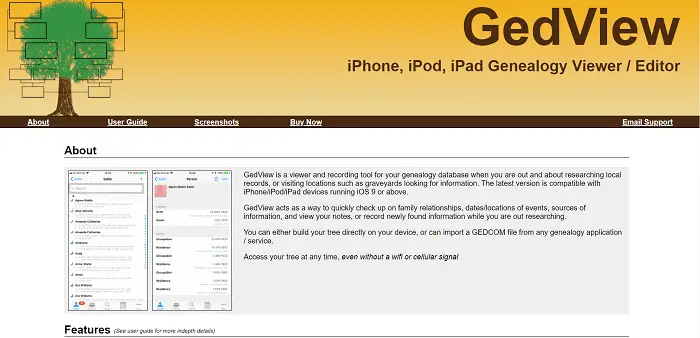 This software is only to view GEDCOM files and will not work for others. Therefore, your interaction with the software becomes even more accessible. The software is very safe to use as it does not write anything to the disk.
See Also: – 10 Best ePub Readers For Windows
Simple Family Tree
Simple Family Tree is not just a GEDCOM file viewer but also enables you to create a new family tree for yourself. It reads and writes files in GEDCOM format only. You can add multiple descriptions of a family based on their name, marriage, birthdate, etc. The interface is very clean and comfortable to use with no trouble. It is very basic to use with no complications. It is lightweight with high performance.
Visit: Simply Family Tree
Notepad++
Notepad++ is the highly used gedcom software to view or edit text. It is used all over the world with no complaints. It is simple with a high-quality user interface. The Notepad++, by default, does not support the GEDCOM files. To enable the software to read and write GEDCOM files, you must add an additional plugin. This may take a while, but it is worth the wait. The GEDCOM Lexer Plugin for Notepad++ makes the Gedcom File Viewer identify and read/write the GEDCOM files. If you already have Notepad++ running on your system, then simply download the below plugin.
Visit : Notepad++
See Also: – 8 Best BIN File Opener Software for Windows
GenViewer Lite is a free version of GenViewer that lets you view the GEDCOM files. This Lite version does not let you do operations with the GEDCOM file, but it is sufficient when your primary concern is just to view the file and not create one. It is a lightweight application that only occupies a single MB in your hard drive space.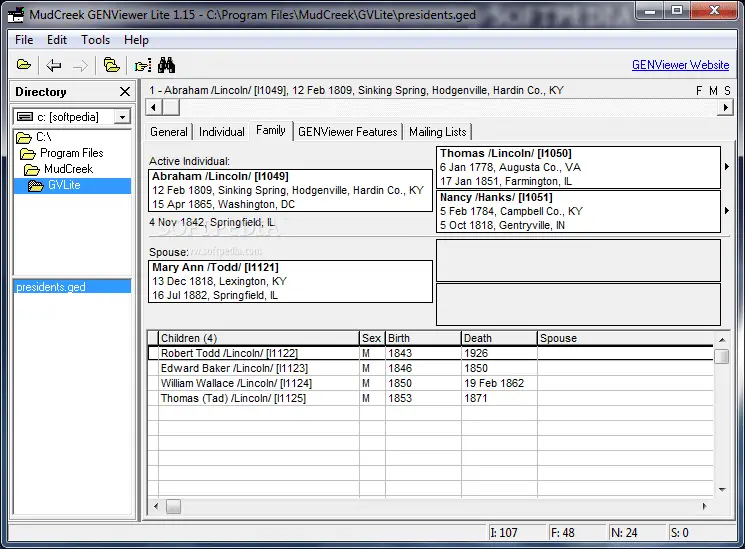 Visit: GENViewer LITE
ScionPC
ScionPC is a genealogical management system that lets you view as well as work with your GEDCOM files. It is advisable for genealogists who frequently analyze family histories. It allows you to create a family tree with no restrictions.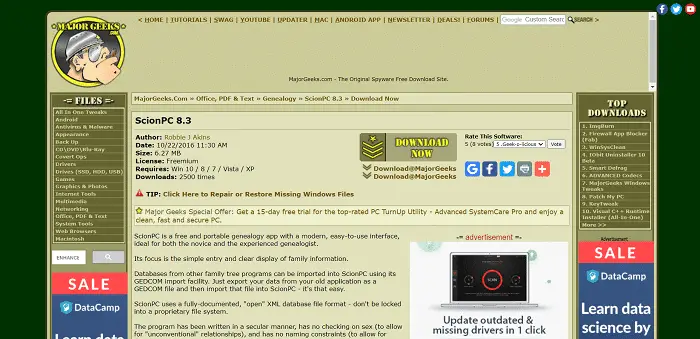 The Gedcom viewer is designed to allow you to create a flexible family graph with all possible relation linkages. You can add photographs, audio/video clips, documents, etc., through the multimedia attachments for a better understanding of the tree. The best part of it is, it comes free of cost.
Visit: ScionPC
See Also: 10 Best 7z File Opener Software [Free and Paid] | Updated
GeneWeb
This is free, open-source genealogy software that lets you view as well as analyze the GEDCOM files.
This software helps the genealogists in creating and frame statistics of human births and deaths, and much other interesting information can be framed using the software. It imports and exports the database in GW format or GEDCOM format. You may protect private data using passwords.
Visit: GeneWeb
See Also: – Top 6 Best Free Adware Removal Software (2023)
GenealogyJ
GenealogyJ is a Gedcom File Viewer and editor for GEDCOM files. It helps a lot in giving a shape to the research of a genealogist.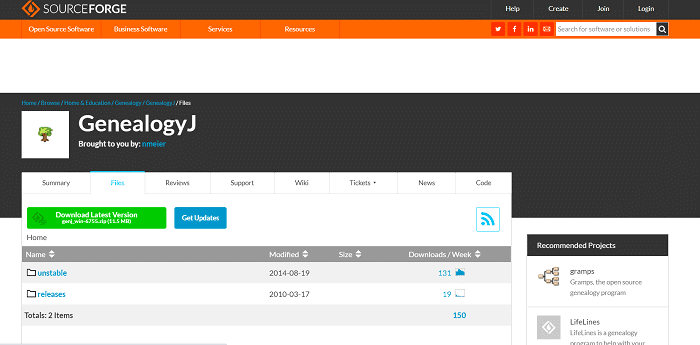 To run the GenJ software, Java Virtual Machine is a necessary software you must use on your system before running this software. You can also create tables along with trees to represent statistical data.
Visit: GenealogyJ
UncleGED
It is a Gedcom software that helps you in viewing the GEDCOM file just by converting them into HTML pages.
Whenever you want to see the file, you can directly open the HTML page using any of your available browsers. You need not open a Gedcom file viewer every time you want to view something.
Visit: Uncle GED
See Also: 10 Best Free Image Viewer Software to Download
Arbor Vita
It simply displays your GEDCOM files on the web by generating HTML pages.
All the pages are linked together according to the standard feature connecting those pages. You can print, save, and share the pages directly from your browser.
Visit: Arbor Vita
Conclusion
Now you can completely rely on these software to open up your files. We have tested each one of these Gedcom File Viewer tools to provide very reliable list of software for you to access according to your comfort. Take care of malicious files while installing and ensure safe browsing. Keep visiting us for more such articles!