Let us be honest, adware is annoying. Adware is responsible for unwanted ad pop-ups in your computer. Adware is the reason you get re-directed to an unknown search engine while you open the browser. This happens because you might have accidentally clicked on some pop-up caused by adware on your computer and you accidentally added an extension to your browser. Adware is a malware with money earning motive underlying beneath it. They forcefully show you ads of different companies or products and make money from it. Thus, you should be aware of the best Free Adware Removal Software.
Adware leads to other problems in your PC like malware, scam ware, spyware, etc. which are very harmful to your computer. Adware most commonly gets downloaded to your system when you download a free and lesser known software that you installed on the internet. So, in order to keep your computer safe from such adware, you should not download unknown and untrustworthy software on your computer without doing a detailed research first.
Adware and malware are also widely spread by E-mail attachments. Pop-up ads like "your computer is too slow" and "improve the performance of your computer" are all adware. Adware is tough to remove from your PC using a normal antivirus because the antivirus fails to detect the adware in your system. This is because adware is a legitimate program in your computer. Here are some of the best free adware removal software that you can use for removing adware from your computer.
Top 9 Free Adware Removal Software to Get Today
Zemana is one of the best free adware removal software. It is so powerful that it easily removes adware that is otherwise tough to remove from your computer. Zemana is a cloud based anti malware/ anti adware software with its database. It provides real time protection against adware and malware.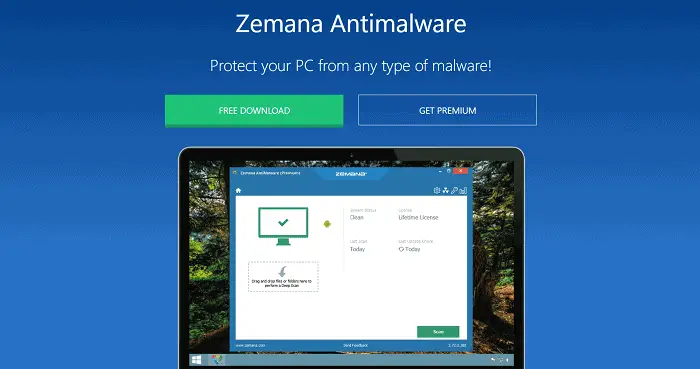 It also helps in preventing future infections in your computer. It easily detects and removes malware and adware from your computer. Zemana is helpful in detecting and removing the annoying add-ons, unwanted apps, and toolbars from your computer.
Hitman pro is one of the best free adware removal software in the market. It is a powerful and top-grade malware cleaner. It not only removes the virus, malware, adware, Trojan, etc. from your computer; but also completely removes all of its leftovers, and eradicates all its traces from your computer.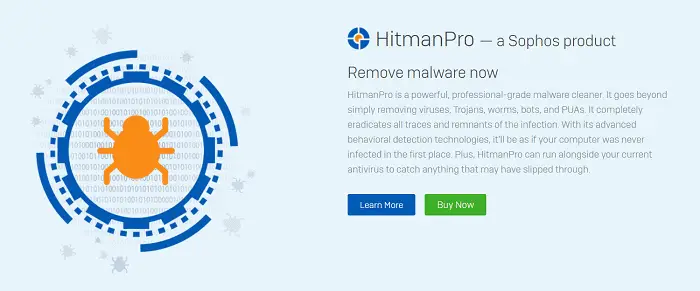 The best part about this software is that you can run this along with your anti-virus for successfully catching any harmful virus or adware that might have been missed out by your anti-virus. Its state of the art technology makes scanning deeply and removing unwanted software easy.
Also see: 10 Best Paid DVD Burning Software – TechWhoop
AdwCleaner is a powerful Free Adware Removal Software utility which is available fully at no cost. This software to by thousands of people across the globe including tech experts, home users, etc. for removing adware, malware, etc.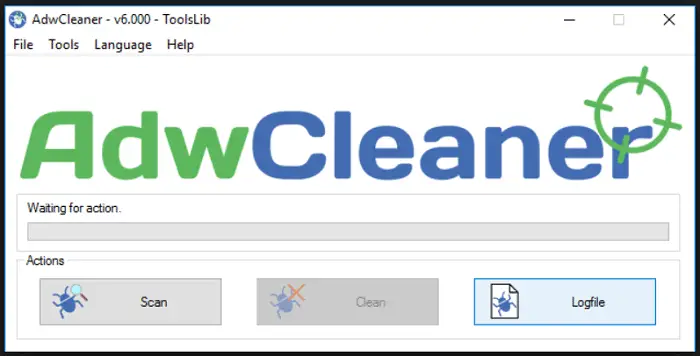 It easily removes unwanted extensions and add-on from your browser. AdwCleaner regularly updates their software by adding newer adware on a regular basis to their adware database definition. It has both "Scan" and "clean" mode for scanning and cleaning the adware respectively.
Adware removal tool effectively removes adware and toolbars from your computer. It successfully detects and removes adware that is deeply hidden in the system. It removes the adware so effectively that it does not leave behind any trace whatsoever. You can also reset all of your major internet browsers like Internet Explorer, Firefox, and Chrome.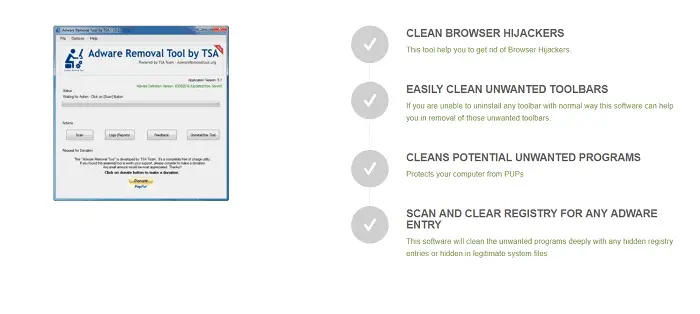 Resetting your browser will remove all unnecessary toolbars, extension, and add-on from your browser. This is a simple utility that does not need to be installed to your PC. This utility tool requires an active internet connection for running properly. This is free of cost. More and more adware are added to its adware database to remove even latest adware.
This software earlier used to be known as Junkware removal tool. It has now been acquired by Malwarebytes and is now known as Malwarebytes junkware tool. Other than removing adware and malware from the computer, it also detects and removes unwanted files and folders from your system that are taking up unnecessary space and slowing down the performance of your computer.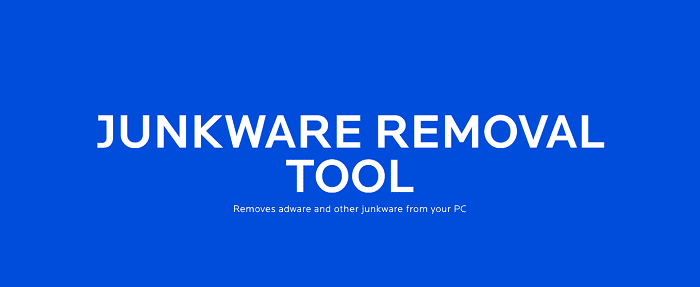 You can revert any changes that you make through this software. All you have to do is create a system restore point before making changes. This system restores point can be used for reverting any changes that you might have made.
Link-
This a portable Free Adware Removal Software tool which helps in removing adware from your computer. This is a comparatively light-weight tool which does not require much space. All you have to do is download this tool and run it. Scanning and cleaning adware from your computer using this tool is very easy and is a really fast process.
It also deletes all the leftover files making sure that no traces of the adware or malware stays in your system. It scans your computer for adware and shows you a list of apps that have a mark for removal. You can choose which app to keep and which to delete by simply ticking and unticking the box given after the name of the application.
This famous antivirus software maker also have released their Free Adware Removal Software that can remove all the junk files from your system quickly and easily. If your system popups 72 random browser launches due to some hardware which is present, you need to check this out.
This anti Malware software removes all the ad-injecting programs that have manage to sneak into your system. And are running in the background eating precious resources. Which otherwise would have been in use for something productive. Avast times that this anti Malware software is protecting over 400 million people which are pretty amazing if you ask me. It just proceeds to show how much trust is being invested in this company.
This anti Malware software is free to download, and it helps you not only to recognize and remove adware but also prevented from ever making its way into your system in the first place. It also happens to be one free Antivirus with the least amount of impact to system performance so if you are running on already a very slow system then don't worry about slowing it down even more by installing heavy antivirus software.
The binary installation file is just 6 megabytes in size so don't worry about any large downloads. But do not that this setup file is an online installer software over meaning that you will have to have an active internet connection while running the setup because it will install additional files from the internet as you proceed with the installation. But anyway, Avast is a pretty well-known software brand and you might be willing to give this want to try. In that case, head over to this website to find out more about this ad removal tool.
This adware removal tool claims to hunt for Malware that antivirus cannot. It is true that antivirus software often misses out on annoying pop-up ads and unwanted apps that might be causing ransomware and others prefer to speak to your system and make it possible. However, Fox is one such software that detects and remove any known and unknown adware from your system quickly.
It can catch and remove from pop-up ads and other annoying redirects that commonly fire up the web browser of the blue comma as well as pressing issues such as browser hijacker.
With its advanced behavior blowing Technology malwarefox software can detect the new Alva that aren't even in the cyberspace. So this beat the Classic anti-virus software which regularly needs to get an update at least once a week or so. Because an antivirus software with an outdated virus definition is as useful as the old Microsoft Browser. It was inbuilt, but you ignore it anyway.
Malwarefox is one touch software that runs alongside any existing antivirus program of yours without causing any conflicts with each other. That's office when the principal point of concern for me because I have seen many of my friends install multiple of virus programs on their laptops and pieces hoping that it will double the security. In case you didn't know, you should never uninstall more than one antivirus alongside each other on the same system. They will just call Edward one another and detect Each Other has Malware and blocking one another and leaving your system vulnerable to the actual threats out there.
This software is non-intrusive and has very low memory usage. So, it does not hinder your system performance, just like the above option. It's quickly becoming popular among significant software websites, and I think it is as your attention as well. You should positively check this one out because it is, of course, free to download.
Search and destroy what an unusual name isn't it? It reminds me of the times I spent binge watching the Hellsing ultimate anime, where the Vampire Alucard receives the same from his master Integra. Search and destroy the Enemies, in this case, the adware. Spybot is a straightforward program which lies on as a standard set of algorithms to search classic adware and malware programs that matter pin installed on your system and remove them. Our purpose serves by the free version of the software, but there is a premium version as well. Two paid versions to be exact.
The Spybot home cost about $13, and it includes an antivirus software. And Spybot Pro cost about $26 and has a boot CD creator along with it. Honestly, I think these are pretty bad deals, and you should just stick with the free software that you're getting. The free software install includes anti Malware software as well as an anti-spyware program it is more than sufficient to ensure that a system remains at its optimal health.
Other than traditional spyware removal, you can also use this tool to repair your registry files for any common issues as well as block undesirable internet URLs that you might come across on the web.
Conclusion
These were some of the best Free Adware Removal Software that is trustworthy and efficient. All these adware removal tools are in use by thousands across the globe to keep their computer system clean and safe.