Malware is a variety of intrusive software, including software viruses, Trojan horses, ransomware, spyware, and other malicious programs. It is a malicious intent to harm the device, i.e., against its user. It can be in code, script, software, or active content. Thus, this article on the Best Free Malware Removal Tool For Windows must be read.
Hackers or governments mostly use it for financial and business purposes. Mostly used against govt. For gathering guarded information or disrupting their operation. And often, it is against individuals to gain personal information like passwords and bank credit card numbers.
So it's better to check your Windows to detect and remove malware instantly regularly. The following are the best free malware removal tools for Windows.
Know More: Bitdefender Free Antivirus Review
See Also: 13 Best Free Adware Removal Software | Updated 
Best Free Malware Removal Tool For Windows to Get 
Here is the list of some of the best and free Malware remover tools that you can use for Windows:
Malware bytes Anti-Malware
It is the world's most popular free malware removal scanner technology. Malware Bytes protect the device from malware, infected apps, and unauthorized surveillance. It detects and eliminates malware, including Trojans and spyware.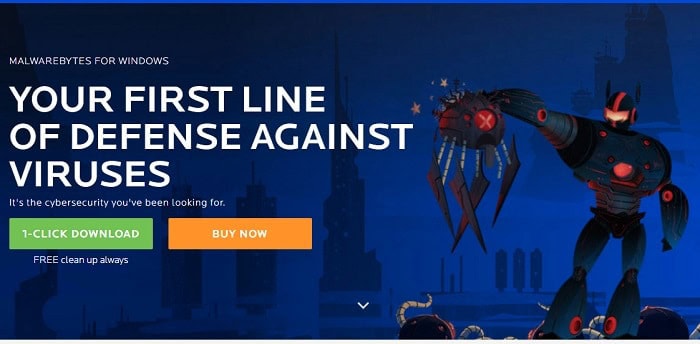 Malware Bytes anti-malware also scans apps for malicious code and alerts if a malicious link is detected. The software guards your identity and personal data on the go.
McAfee (Free Malware Removal Tool For Windows)
With Malware becoming more advanced daily, we must protect our PCs with a trusted antivirus. McAfee antivirus helps you protect your privacy from Malware with its features. McAfee antivirus uses its next-gen technologies to protect against data breaches from your PC. This antivirus blocks the Malware as soon as it scans the threat.

Its quick clean feature scans and deletes the temporary files, which could contain Malware. With its around-the-clock protection, you can safely surf and download malware-free files and videos from the internet. Not only does it protect your computer, but also it comes with tools that optimize the performance of your PC.
See Also: 10 Best Windows 10 Password Reset Tools to Download
Hitman Pro
Hitman Pro is the best free anti-malware software that kills Malware and returns the files to their original versions. This antimalware software setup is so small that you can easily download it and use its high-class security features.
Many security labs behind this antimalware regularly check for new Malware, thus making Hitman Pro an efficient antimalware software. It only scans for Malware but also monitors the behavior of your PC and finds the reason behind that. It is a must antimalware if you are looking for a small-size antimalware with advanced features.
AVG antivirus and antimalware
Free anti-malware AVG antivirus comes with all the features like antimalware, tune-up, and clean-up for your PC. The Avast features AVG softwares. With its basic plan, it can quickly scan and delete the malware files on your computer.
See Also: How to Remove Zeus Virus from Windows [Easy Guide]
AVG antivirus also blocks harmful links, downloads, and dangerous attachments, thus giving you protection against data leaking. You also get real-time security updates that help you analyze the behavior of your PC. It keeps your computer safe from every kind of threat.
ByteFence (Free Malware Removal Tool For Windows)
This is an advanced antimalware that gives you real-time protection against Malware, spyware, and crapware. Bytefence actively scans your PC and alerts you if there are possible threats in your PC. It also sometimes changes your browser settings to protect you from going to unsafe websites and links.
See Also:  How to Stay Safe on the Internet: Online Safety Guide
Sometimes, you will find ByteFence bundled with other softwares and will get automatically installed when you install the software. Also, it scans your PC regularly to find and rectify the system's bugs.
Spybot
This antimalware and adware are great software to have on your computers. Spybot- Search and Destroy software has some powerful features that ensure the safety of your device.
The free version covers the basic security features that are enough to give you good security. Spybot helps you get protected from the harmful cookies that run behind you after you visit a website.
See also: How To Remove Linkangood Malware?
Bit Defender Internet Security (Free Malware Removal Tool For Windows)
The most advanced cybersecurity app for Windows gives your devices absolute protection against internet threats and data snoopers. It is the best security product in use in 2015 and 2016. Bit Defender has 14 14-day trial period; after this, one needs to subscribe.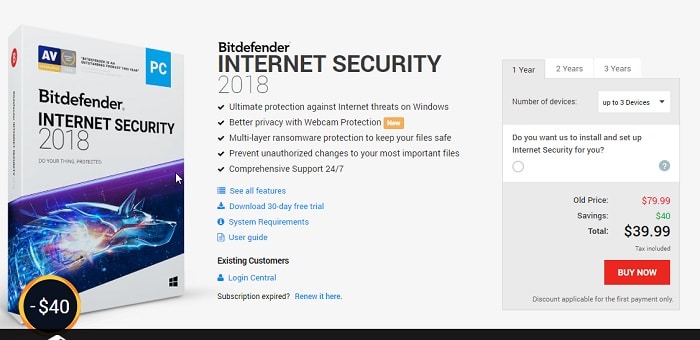 It has premium features like app lock, app theft, web security, wear-on, and a fingerprint sensor for phones supporting Windows that times after several failed attempts. It is one of the best Free Malware Removal tools for Windows.
Panda Free Antivirus
It is a Free Malware Removal Tool For Windows that protects the device against malware, spyware, and viruses. It protects user privacy by blocking those apps that access confidential data without permission. For the increasing privacy attacks, this is a helpful app.
Panda Free Antivirus blocks any malicious apps installed or can locate the thief who stole the device using this app. You can also use it on the smartwatch, and the watch can scan the viruses through the watch. It even increases the battery life and performance of the phones with Windows.
Avast Free Antivirus
Avast Antivirus protects against viruses and malware that cause pop-ups and unwanted ads with Avast security. It alerted when any spyware and adware apps installed violate one's privacy by sending personal data to their servers.
See Also: Avast Firewall Won't Turn On? Here's How to Fix It
The features packed within this app include Call Blocker, App Locker, Privacy Advisor, RAM booster, WIFI scanner, and many others. Moreover, Avast protects Chromebooks as well.
Ad-Aware free antivirus+ (Free Malware Removal Tool For Windows)
Install Adaware on your device and quickly get services to remove ads and malware. The active protection alerts you if there is malware after installing a new app. After installing an app, a lot of ads pop up on the notification.
This type of software enables one to know which app is responsible for these ads and remove them quickly. It improves the security of the device.
Avira Antivirus
The Avira Antivirus Security ensures the contents of the device are secure. Provides Shield to devices against spyware and malware. It blocks unauthorized access to other apps installed. It prevents ransomware from encrypting phones using Windows and apps hostage.
If the phone is lost, it triggers a loud siren to locate the device. It can even check the contacts in email addresses leaked to a third party.
Super AntiSpyware (Free Malware Removal Tool For Windows)
Anyone with the accessibility to your device can easily install spyware to steal information without your knowledge. Super AntiSpyware runs without any disturbance in the background. It can monitor your calls, deduce your location, and even snag your photos and videos.
So to protect yourself and your device, Antispyware is being used. The 'PRO' version requires extra dollars and thoroughly cleans the device if it has any spyware or viruses. It protects super-sensitive information such as account numbers, passwords, and emails. It is a must-app for every Windows device. 'Detect and remove' is the mantra of this software.
Microsoft Security Essentials
When using Microsoft OS, removing a virus and all other malware are Microsoft Security Essentials. It is one of the top freeware software in use, and as developed by Microsoft, it is trustworthy. It provides full-fledged scanning. Thus, it deserves a spot on our list of best Free Malware Removal tools for Windows.
You can use it for an older Windows version like Windows Vista or Windows 7.
Kaspersky Internet Security
Free to download, Kaspersky Antivirus solution that protects information from online dangers. This free malware remover checks for viruses in the background. It automatically blocks threats and viruses.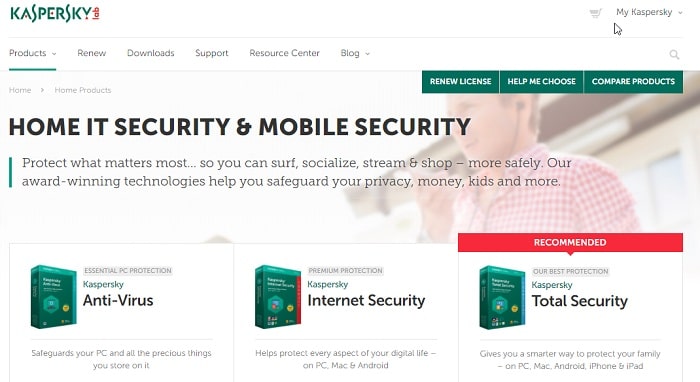 It helps in finding the missing phone or tablets and also protects vulnerable personal information. Filters out dangerous links and sites and blacklists unwanted calls /texts. It has a modern and stylish graphic gives the user a fresh look and feed. 'App Lock' also protects access to the phone's precious personal information.
See also: How To Get Rid Of Luke Filewalker [Updated 2023]
ESET Smart Security 8
It is a Free Malware Removal Tool For Windows. Also, this adds another layer of security to business assets. Also, it is a business application, but an ESET corporate account should exist. It finds, locks, or sends a custom message to a missing device.
This malware removal-free tool manages, blocks, and monitors applications that help you meet the company compliance rules. Exports and imports all settings locally or remotely via ESET Remote Administrator. It finds the best time for scanning the devices. And has a local Administration to set up devices individually.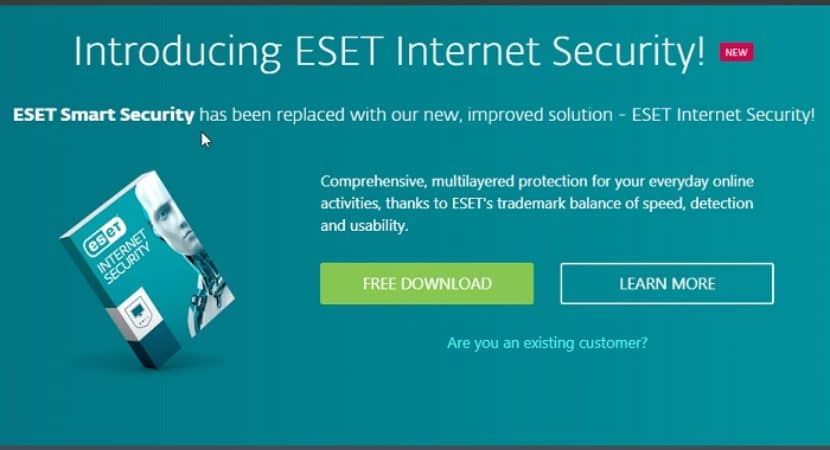 The most convenient feature of all is it allows one to manage all the features and devices from one place. Also, it takes advantage of data reports, identifies security issues & removes malware immediately.
Also, look at our article on Best Reverse Phone Lookup Services.
FAQs
What types of malware can these tools remove?
Free malware removal tools can detect and remove various types of malware, including viruses, Trojans, spyware, adware, ransomware, and other malicious software.
Can I trust free malware removal tools?
Yes, reputable and well-known free malware removal tools developed by trusted security software companies can be charged for effective malware detection and removal.
Do I need to pay for the premium version of these tools to remove malware?
No, the free versions of malware removal tools are designed to effectively detect and remove malware without needing a paid premium version.
How often should I scan my Windows system with a free malware removal tool?
It is recommended to scan your Windows system with a free malware removal tool regularly, ideally at least once a week, to ensure early detection and removal of potential threats.
Are there any popular free malware removal tools for Windows?
Yes, popular free malware removal tools include Malwarebytes, Avast Free Antivirus, AVG AntiVirus Free, Microsoft Defender Antivirus, and Bitdefender Antivirus Free Edition.
How can I choose the best free malware removal tool for my Windows system?
Consider factors such as effectiveness in malware detection and removal, user interface, additional features, user reviews, and ratings to choose the best free malware removal tool for your specific requirements and preferences.