Suppose you have tried to open torrent magnet links and can't do so. Then there is nothing to worry about as you have come to the right place to look for an answer regarding the magnet link opener. 
One can open torrent magnet links by Embedding the URL in uTorrent, visiting the selected torrent site, pressing the magnet link or using the MultCloud to get a magnet link. To know more about these ways in detail, keep on reading. 
You must know magnet links when using uTorrent on Windows or Mac. These are quicker and simpler techniques than manually uploading the downloaded file to uTorrent. We'll rapidly demonstrate the safe opening of Torrent magnet links. 
See Also: Top 18 Best Free Torrenting Sites To Visit [2023 Updated]
What exactly does uTorrent's Magnet Download do?
Please receive an introduction to the magnet link and uTorrent before understanding how to install from magnet links with uTorrent or without uTorrent.
Magnet Link
A magnet link can help you download things while using up less bandwidth. Most of the time, magnet connections are employed in P2P (peer-to-peer) document networks comprising several computer servers. Without the necessity for a constantly available server, files may be accessed using magnet file links.
Without a centralized authority, anybody with access to the file can create these files. When you use a magnet link to get a file from a P2P network, you download the file piecemeal from numerous servers, each of which owns a different portion of the shared folder.
uTorrent
Download large files using the free software and well-known BitTorrent torrent client uTorrent, especially on P2P networks. It is a product of BitTorrent and is made to function with the most popular desktop and mobile operating systems, including Windows, Linux, Android, and others.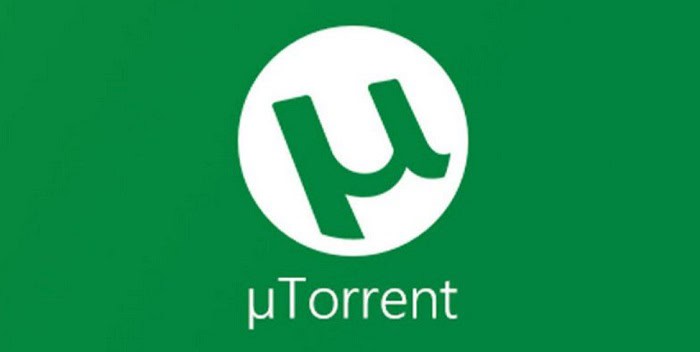 You might need help obtaining things through magnet links if you sometimes receive them from the Web or acquaintances. As a result, this article will explain in detail how to install a magnet link with the uTorrent and how to install magnet links without the uTorrent if the uTorrent magnet links fail to download or if you choose not to install any torrent client to download magnet links.
See Also: Make UTorrent Faster | 8 Proven Tips [Latest Guide]
Using Magnet Links
There is another simple way if you can't see a noticeable magnet link on the torrent file webpage. Magnet link information hashes can be seen on torrent download websites' appropriate torrent file pages. Below is an illustration of such an information hash from a well-known download site.
The magnet link is immediately discernible after clicking the torrent link. If you look closer, the torrent downloads button's "magnet" prefix indicates that you may access the full magnet link there. More on this will be covered in the parts that follow.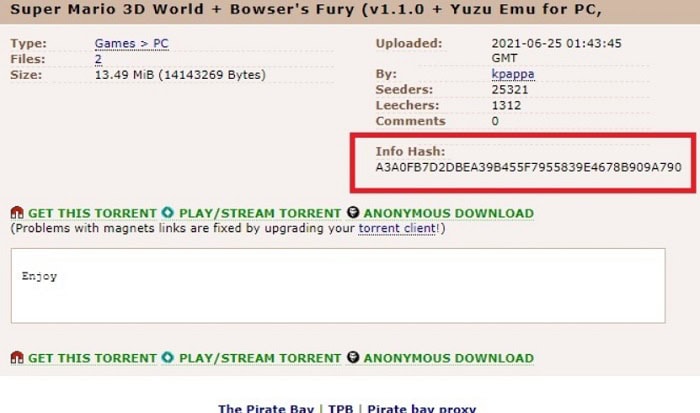 The magnet link could be copied for usage with a torrent client later (any torrent installer software). One can paste this into any browser, including Mozilla Firefox and Microsoft Edge.
A computer torrent client called qBittorent has the magnet link information hash copied and pasted into it. Yet the same instances will be shown in many browsers.
It would help if you started taking care of this function in the installation overview before downloading a magnet link using a pc client. Ensure access to magnet links is on whenever you set up your torrent client on a Windows, Mac, or Linux computer.
See Also: How to Fix Unable to Load: Torrent is Not Valid Bencoding
How to use uTorrent to open magnet connections
It's a simple assignment, but we have two approaches with just a few straightforward steps. In both situations, you must locate the magnet link on a torrent website before beginning the procedure. So easily add a magnet link to uTorrent with the following methods. 
Method 1: Embedding the URL in uTorrent
Click "Add Torrent from URL" to start using this approach. It is there in the "File" tab on Macs, and you may access it from the "Link" icon in the toolbar on Windows by simply clicking the "+" symbol. Whether you've previously copied the post URL from a torrent website, it will display exactly as it does in the prompt box. Copy it and hit "Okay" if it doesn't.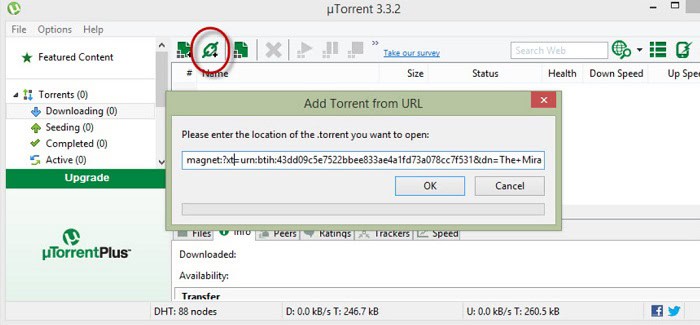 You will additionally encounter a box that prompts you to select the download directory for the file. The download for the file will begin as soon as you do. If not, link to friends in uTorrent via one of the methods listed in this post.
Method 2: Visiting the selected torrent site and press the magnet link
The search procedure is always the same if you use The Pirate Bay or other websites to discover torrent downloads. The collection of files we discovered for the faster uTorrent application is displayed in the window below. To access the desired application version, click the open magnet link.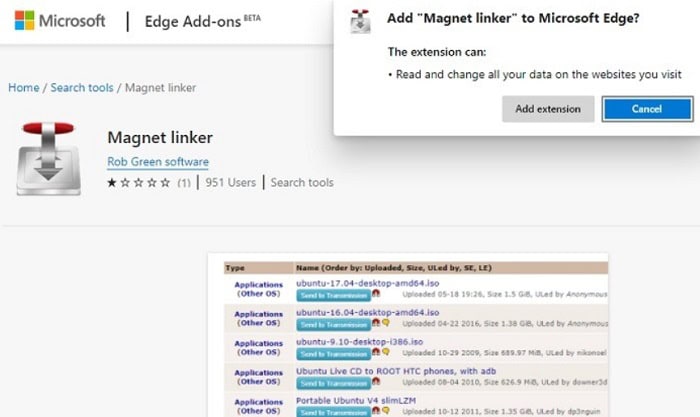 Opening the website and selecting "Download this torrent" is another way to obtain the file. In any instance, your computer ought to launch the relevant torrent client (in this example, uTorrent) and start the download as explained in the earlier technique.
Need help using uTorrent? Here's how to get magnet links
You can run into a problem where the uTorrent magnet links are broken or the magnet links can't be seeded and collected by uTorrent. And you can assume that downloading a small item from the magnet link when setting up a program is completely pointless. To obtain a magnet link or a torrent without ever using uTorrent or a client, we suggest using a beneficial tool called MultCloud. This is best if the torrent magnet link won't start. 
What is MultCloud?
MultCloud, a free tool for managing numerous cloud storage accounts, may assist you in gathering all of your cloud drives into one location for management. To make managing cloud files simple, it provides several capabilities. Remote Upload is one of the unique features that may let you get magnet links without needing a client, keep the material safe, and conserve local storage on your devices.
Remote Upload can let you get files through URLs, torrents, magnet links, and other sources to your cloud storage without relying on your network. MultCloud's background software will automatically download and install the magnet link to your clouds and enable direct download links for files you want to download. In other words, this is a fantastic and simple solution to change a magnet link into a direct download link.
How to Use MultCloud to Get a Magnet Link
MultCloud would transfer files through magnet links to any of the cloud drives. Therefore you may need to set up a cloud with adequate capacity to hold the downloaded items. Here, we'll download a magnet link to Google Drive to demonstrate how to accomplish it without using uTorrent.
Click "Add Cloud" and select the Google Drive icon. After that, adhere to the pop-up window's instructions to provide MultCloud access to your Google Drive account.
Choose "Remote Upload" from the dropdown menu if you're on the MultCloud Google Drive page. In addition, select "New Task" when on the Remote Uploading screen.
Copy the magnet URL and paste it into the space of the pop-up window. It might be necessary to explicitly choose Google Drive as the storage to store the acquired data if you click on the window from the Remote Upload page. Choose "Save to Cloud" by clicking the dark-purple icon. Hence, downloading will be finished even if you close the web browser or turn off your device.
FAQs
What is the process of a magnet link?
It is possible to download files and data via P2P sharing networks, particularly torrent networks, using a magnet link. It functions without a server and has all the data a torrent client needs to download a particular file.
What kinds of magnet connections are there?
A Magnet link may contain one of two download URLs as a primary or secondary source.
How can I tell whether my magnet link is secure?
The easiest way to determine if you can trust a torrent or magnet link is to look for the skull, which indicates a trustworthy or VIP user. Check the remarks next to downloading links before clicking them; if there are any remarks regarding malware or viruses, do not click the link. Don't download.exe files from the torrent if you use Windows. Apply for a VPN.
How to convert a magnet link?
This is magnet link can be converted. Step 1: On your computer, download and install the uTorrent program for Windows, Mac, or Linux. Step 2: Launch uTorrent and select 'Add torrent' from the menu. Step 3: Copy the magnet link and paste the magnet link copied into the pop-up box. Then press 'Add torrent' one more.
Conclusion
And now it's your turn to decide whether to install torrent magnet links via uTorrent or MultCloud after reading about the ideal solutions for both methods.
Also, after downloading data through magnet links, you may back up Google Drive to Dropbox using Cloud Transfer without additional time or effort.
It is important to note that while using magnet links for file sharing can benefit one, one should still take precautions to avoid viruses. Also, since employing magnet links is somewhat illegal, you should protect yourself against cybersecurity and legal threats.