Hackers are everywhere, looking for the slightest opportunity to exploit your negligence. But you can keep them at bay, and one way to do that is to block an IP address they use. The ways to achieve are not in lack—they come in their numbers.
Block a range of IP addresses
Sign in to your Microsoft account.
Go to Clarity and click on  Settings.
In Settings, click on the Block IP address button.
A modal will appear. Enter a name in the name input, check the block my current IP if you want to exclude your IP address, and enter the IP addresses in the IP address input.
Click on add, and the IP addresses that you added will get blocked.
This post will examine five ways to block an IP address when needed. But before we delve in, let's define an IP address and a proxy and explain why IP blocking may be necessary.
See Also: How to Find Printer IP Address I 4 Easy Ways To Find It
What is an IP Address?
We all want to enhance our internet security, and if you don't know what an IP address is, keeping your online activity safe may not make sense right now.
An IP address is like a street address or your residence where you receive packages, bills, etc. You give a combination of numbers and letters to identify the location. An IP address works similarly, but this time, on the internet.
Every device (PC, phone, etc.) that connects to the internet has a unique IP. The device's IP address enables it to interact with others and receive information online.
See Also:
Proxy Server
A proxy is a server or barrier between you and the site you intend to visit. Some protocols come into play when connecting brokers. There are plenty of other sources you can refer to know what a proxy is.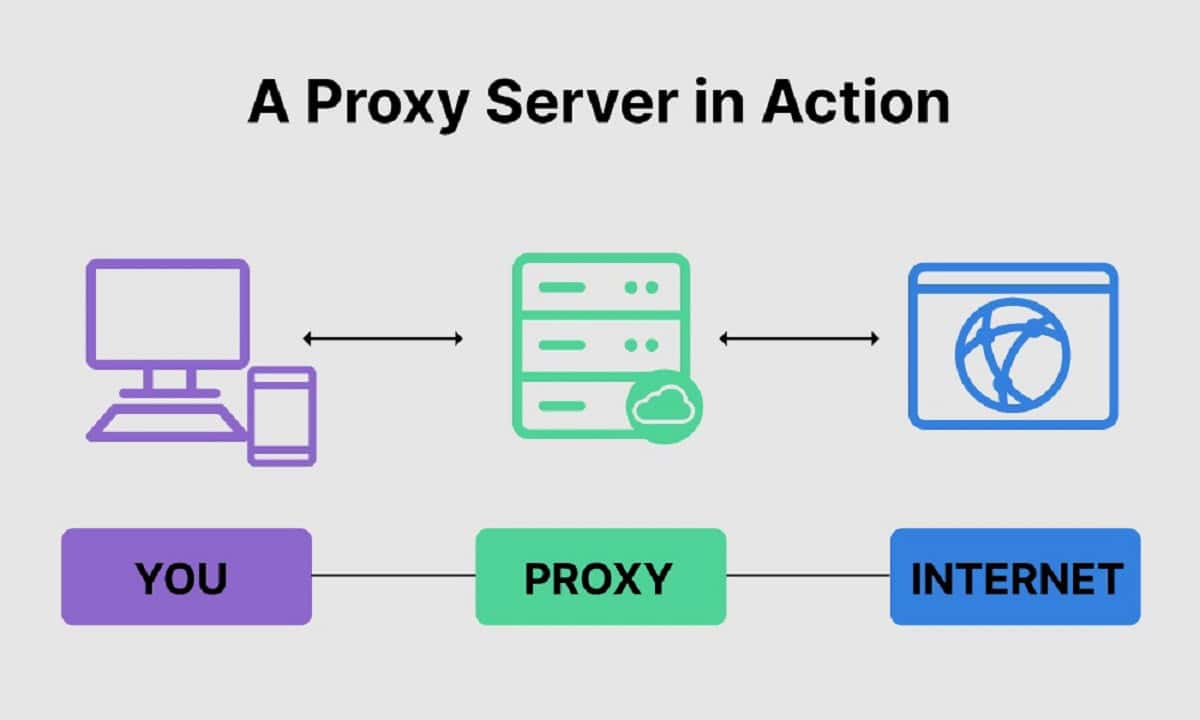 You can use a proxy server like a proxy for YouTube to reach a website via HTTP request rather than travel directly to the site. Your request will go through the proxy server before making it to the site.
See Also:  iTop VPN Review | Everything You Need to Know For 2023
Shared Proxies
Shared proxies are basically for more than one person on the same server. These proxies work by carrying many people along—who are using the same IP address.
The downside of a shared server is that the connection is slow because so many people are on the network. In this situation, you'll have to contend with shared proxies. Some delay will always come into the picture.
Let's talk about other types of proxies, as listed below.
See Also: 5 Hidden Cheating Apps For Android You Should Know About
Datacenter Proxies
Datacenter proxies are common and seen everywhere.
They have nothing to do with your connection or Internet Service Provider when you wish to hide your IP address. 
Residential Proxies
Residential proxies are real IP addresses associated with residential addresses, making them difficult to ban. You can hide your IP address and have no problem going past geo-blocked content.
With all of these said, proxies may also be shared or dedicated. As stated earlier, it will have several people on the network when shared. When it is a dedicated proxy, it is solely for one individual.
Why Block an IP Address?
A website or an internet user would block an IP address for different reasons. The list below will give you a better perspective:
Hackers and spammers infiltrate a site, putting a strain on the bandwidth.
We are limiting website access for employees of a business to increase productivity.
They are protecting the company's data from hackers.
How to Block an IP Address Instantly
Here are five ways to block an IP address:
CPanel IP Deny Manager
To do this, you'll have to log into your cPanel, head straight to your Security, and then the IP Deny Manager icon. Enter the IP address you want to block when you open the IP Deny Manager icon. All the IPs you choose to block will show up in the cPanel.
Block an IP Address in a Home Network
Open your web browser and input 192.168.01 to access your router's administrative page. If that does not work, you can use 192.168.0.0, 192.168.1.1, or 192.168.1.2.
Fill in the admin username and password.
Look for the "Block Sites" or "Firewall" configuration page. You may find these settings under "Content Filtering" or "Parental Filtering."
Then go to "Security."
Click the link to get to the configuration page.
Input the IP address in the space where it says "type keyword or domain here."
Click "Add." At the bottom, click "Save."
Using IP Manager
Head to your Hostinger panel and navigate the IP Manager section.
Type in the IP you want to block in the IP to Deny box.
Using the Windows Firewall
Open the control panel and double-click on the "Windows Firewall" icon on the display screen that comes after.
Now select "Inbound Rules" and "New Rule." It is time to hit the "Custom" radio button, then click "Next."
Choose "All Programs" and double-click "Next."
Now choose the "These IP Addresses" menu and "Add."
Type in the IP you want to block—there's a field for that. Hit "OK" and then "Next."
Pick the "Block the Connection" menu; you can now type a name for the new firewall rule.
To complete the process, click "Next" and "Finish."
Refer: How to Block a Channel on YouTube (Top 5 Methods) – TechWhoop
Blocking an IP Address for Mac Users
If you're blocking an IP address from accessing your Mac computer, you'll require access to your wireless router—or LAN router—and connector to the internet via an Ethernet cable. The password is usually on the outside of the modem.
System Preferences 
Access Router
It's time to log in to your router.
You'll find your password information written outside of the router.
Restrict Access 
When you log into your router, you'll get a list of enabled and disabled IP addresses. You can deny access to any IP address right from there with most routers.
You'll have the option to block a website too. After you achieve that, the IP address will not be able to access your network.
FAQs
How can I disable a device's access to my wireless network?
Follow these steps to set up access control: Using a computer or mobile device connected to your router's network, you need to open the web browser. Enter the required username and password for the router. Then Select ADVANCED > SECURITY > ACCESS CONTROL from the menu. Then turn on Access Control by checking the box.
What is the best way to ban an IP address from my router?
Select Advanced Routing > Static Routing List from the router admin panel. Fill in the blanks: Enter the IP address you want to block in the Destination Network field. Enter 255.255 as the subnet mask.
What can I do if I'm not sure if my IP address is being tracked?
When you have a few applications open as possible, preferably just one Internet browser, the Netstat tool works best. The Netstat program generates a list of the IP addresses to which your machine is transferring data.
What happens if my IP address is revealed?
if a hacker has your IP address, they can exploit it to steal sensitive information such as your location and online identity. They might potentially hack your device, steal your identity, and more using this information as a starting point.
Conclusion
The importance of choosing the right proxy provider comes with plenty of benefits. You will get good proxies for your online activities, among several others. Are Hackers on rampages? Not to worry, you should be one step ahead of the game with all the abovementioned ways to block an IP address.