Technology, the prominent element of our social life, is undoubtedly helping us live easily. But humans constantly face challenges like cheating, misusing, blackmailing, looting, etc, due to technical crimes through cheating apps. In particular, Hidden cheating apps for Android cause a significant turn-off in married life. Above all, these insidious tools create a parallel communication universe, jeopardizing the trust in relationships. Further, Understanding their nuances is essential to confronting the modern complexities of fidelity.
This guide covers the top 5 cheating apps by partners like Viber, Snapchat, Telegram, Vaulty Talks, and Tinder. Also, read further to learn about secret texts, hidden galleries, call logs, precautions, and how to catch such apps. Moreover, Unfolding their functionalities is crucial for anyone navigating the toxic waters of modern relationships.
So, Dig deeper into this article to protect yourself in a world where fidelity is celebrated. Be aware of cheating apps, their usage, and their consequences. Therefore, Being vigilant about these digital pitfalls is the first step towards safeguarding our sacred bonds with our other halves.
See Also: 8 Free Accountability Apps For Couples: Strengthen Your Bond
Hidden Cheating Apps: Unveiling Digital Secrecy
Hidden cheating apps for Android specialize in facilitating secretive chats. However, secret cheating apps are most used in relationships, whether by teens to hide it from their parents or a married partner to keep the marriage going. Hence, these apps purposefully conceal chats, undermining the transparency essential for healthy connections.
Purpose of Hidden Cheating Apps:  
Covert Interaction: Firstly, They let people have private talks.
Digital Veil: Secondly, Cover the communication with secretive measures like instant removal or Passcode-available chats. 
Infidelity Aid: They support outside marriage affairs.
Trust Erosion: Undermining the foundation of committed relationships they foster in breaking homes. 
Operating secretly on Devices
Hidden cheating apps operate through secret actions. They're made to ensure nobody can determine what a person is doing.
Unnoticeable naming gives them a clean and sober look. Further, it avoids doubt. 
Encrypted messages guarantee that the chats can never be available to the partner.
Besides, the icon is made to appear ordinary, like an audio player, so it doesn't attract attention. 
Thus, their connection allows hidden call logs and Instant removal of messages. 
Subsequently, some cheating apps also have panic trigger buttons that lock themselves when pressed. 
See Also: How to Block an IP Address: Top 5 Ways [Easy Methods]
Top 5 Hidden Cheating Apps for Android
Gain a deeper understanding of what apps do cheaters communicate with:
1. Vaulty Stocks:
Description: Vaulty Stocks is a file-managing app, but its natural face involves a secret vault for storing photos and videos. Also, this app encourages cheating by hiding away the proofs.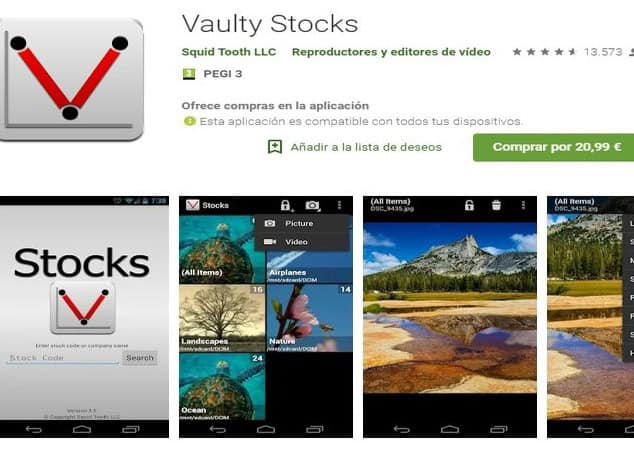 Features Used by Cheaters:
Disguised connection:

 Hidden behind an innocent stock app appearance.

Secure Vault: 

Safeguards private media with PIN or password protection.
Owned by: Squid Tooth LLC
Available On Android devices
Pros:
Firstly, It blends smoothly into regular app collections without getting much attention. 
Secondly, It offers robust protection for private media.
Cons:
It can be caught by surfing through the app list in settings. 
2. Tinder:
Description: Tinder is a dating app where married and unmarried people can match with others based on their preferences and build contact.   
Features Used by Cheaters:
Geolocation Settings: This enables users to connect with people living closer to one's location. 
Ephemeral Nature: Messages and matches can be quickly deleted.
Owned by: Match Group
Available on Android devices
Pros:
Firstly, it provides a broad pool for potential connections or casual affairs.
Secondly, Its prevalence makes it less suspicious.
Cons:
It is a famous dating app, so it might get traced by the partner easily. 
3. Telegram:
Description: While a legitimate messaging app, Telegram's secret chat feature allows for encrypted and self-destructing messages. 
Features Used by Cheaters:
End-to-End Encryption: This feature of Telegram ensures private chats remain confidential.
Self-Destructing Messages: The messages automatically delete after a set time.
Owned By: Pavel Durov
Available On Android devices
Pros:
Firstly, Legitimate use makes it unnoticeable.
Secondly, Enhanced security features.
Cons:
Regular use may raise doubt if chats are discovered.
4. Snapchat:
Description: Snapchat is very famous among youth. It is known for disappearing messages; In particular, Snapchat offers a platform for messages to be quickly deleted.
Features Used by Cheaters:
Disappearing Messages: Allows for temporary communication.
Privacy Settings: People can customize privacy controls for added discretion.
Owned by: Snap Inc.
Available on Android devices
Pros:
Firstly, Messages leave no permanent trace.

Secondly, It is commonly used for

casual and cheating chats.
Cons:
Messages can be screenshots, posing a risk.
5. Viber:
Description: Viber is the best secret cheating app and provides a platform for encrypted communication.
Features Used by Cheaters:
End-to-End Encryption: Ensures secure chats.
Hidden Chats: Permits users to conceal particular discussions.
Owned by: Rakuten, Inc.
Available on Android devices
Pros:
In particular, It adds a layer of security.
Also, It conceals specific chats within the app.
Do you want a detailed description of cheating apps? Click Here.
Standard Features of Hidden Cheating Apps 
Let's know about standard features that collectively contribute to the secret operation of hidden cheating apps for Android:
Disguised connection:
The cheating apps are designed with a simple and lowkey connection to avoid doubt by anyone. 
Example: Vaulty Stocks blend smoothly with regular apps, giving a low-key look to the user during casual phone checks.
Encryption:
The encryption feature of secret cheating apps safeguards chats from getting leaked and avoids being available by hacking methods. Also, this feature enhances security by providing additional protection against unauthorized access or prying eyes. 
For Example, Telegram's end-to-end encryption keeps chats confidential.
Ephemeral Messaging:
Many apps do provide instant removal of messages or removal after 24 hours. However, such a feature reduces the risk of discovery.   
For Example, Snapchat, with disappearing messages, exemplifies this feature.
Hidden Vaults:
These hidden cheating apps also have hidden Vaults where private photos and videos can be stored. However, such folders are available through a passcode or biometrics, leaving no traces behind.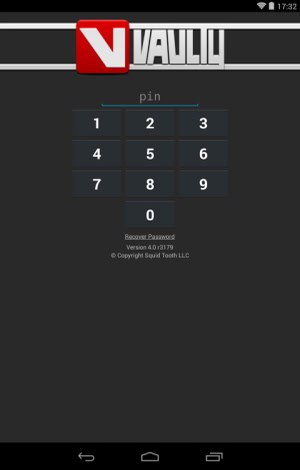 Also, hidden cheating apps can present themselves as standard app by their outer look. In addition, they conceal private content within unrelated apps, providing a secure space for personal media.
Example: Vaulty Stocks
Geolocation Settings:
The location feature assists cheaters in finding nearby partners, leading to multiple instances of infidelity. 
For Example: In particular, Tinder employs this feature for location-based matches.
Panic Buttons:
It is the most mischievous feature of cheating apps, where just tapping the Panic button can erase all proofs and lock the app permanently. 
Customizable Privacy Controls:
Empower users to control who sees their content. 
Thereby allowing users to customize their settings, preventing who can access their content. Moreover, it reduces the likelihood of accidental exposure.
Passcode Protection:
This feature introduces an additional layer of security to the application. 
See Also: 13 Best Snapchat Spy Apps To Monitor Someone's Chat
Ethical Concerns:
Here is the list of Ethical concerns one might breach in the darkness of cheating:
Breach of Trust:
Most importantly, Getting involved in a secretive relationship other than the person you vowed with is an apparent breaking of trust within the relationship. 
Deception and Betrayal:
Above all, the covert nature of these activities contradicts the principles of transparency and commitment, leading to a sense of deception and betrayal.
Emotional Distress:
While discovering the truth, the partner who might have trusted you unquestioningly will face emotional distress that might cause domestic violence and psychological scars.
Impact on Well-being:
Beyond mere secrecy, the ethical concerns extend to the overall well-being of the parties, affecting their emotional and mental health.
See Also: Top 11 Health Apps For Overall Health To Use In 2023
Potential Legal issues:
It's essential to be aware of the legal issues involving actual laws that might be offered after cheating:   
Divorce Proceedings:
Apparently, The most possible result after the discovery of cheating activities in divorce proceedings. In addition, this split can lead to the loss of many marital assets, including children's custody. 
Invasion of Privacy:
Engaging in secretive communications through cheating apps may infringe on the right to privacy, potentially leading to legal consequences. 
Emotional Distress Claims:
The victim might call you upon destroying their emotional stability, and this could further lead you to pay compensation. 
Legal Codes:
Depending on the jurisdiction, laws such as the Alienation of Affection law, which exists in some U.S. states, may have issues for those engaging in outside marriage affairs.
Be aware of these websites cheaters use.
Risks to Personal Data and Privacy:
As a result, Cheating and the loss of married life are unhealthy. Most importantly, it can also risk personal data and, privacy, know-how:     
Data violates:
Consequently, vulnerability to hacking or unauthorized access exposes personal chats, images, and information to potential violations.
Blackmail Potential:
Sometimes cheating can give instant karma by making the person blackmailed due to their content.
Besides, it could lead to severe humiliation. 
Public Humiliation:
After the revelation of cheating, public humiliation and loss of dignity are widespread.
On the other hand, such things can damage personal and professional reputations.
Identity Theft:
Unprotected personal information may be exploited for identity theft.
Also, hidden cheating apps for iphone can pose severe financial and emotional security risks. Warning! A single reply can hack your device; Click Here to know.
Signs of Hidden Cheating Apps:
Read further to be aware of signs indicating the usage of secret cheating apps by your partner:
Unusual App Icons:
Be aware of any Unnoticeable or unknown icons that could be used to disguise secret cheating apps.

Increased Secrecy:
If your partner gets overprotective of their phone's secrecy.
Likewise, avoid handing it over to you, always keeping it face-down or taking it everywhere, even to the bathroom. Certainly, there might be a chance of them using such apps. 
Battery Drain:
If the phone's battery starts getting drained even when it's not much used, hidden apps are likely used in the background. 
Changed Passwords:
If your partner changes passwords for no apparent reason. Moreover, it might signal an attempt to maintain privacy in hidden apps. 
See Also: How To Track A Cell Phone Location Without Them Knowing
Steps to Identify and Remove Hidden Cheating Apps:
Given below are the steps by which you can spot hidden cheating apps for android on any device:
Regular Device Check: Firstly, Check your partner's phone frequently and notice any unknown apps or changes in app icons. Further, this routine can help identify hidden apps early.
2. Review App Permissions: Most importantly, Check the installed apps' permission in settings. Besides, it will let you know any unknown license granted to a suspicious app.
3. Usage Patterns: Above all, Mark the behavior of your partner's late-night or secretive phone use, as it could show hidden activities.
4. Hidden App Lists: Many smartphones come with hidden app features. In addition, Unlock the folder and see whether any app is hiding there. 
5. Anti-Spyware Tools: Use anti-spyware tools designed to find and remove hidden apps. Moreover, these apps scan for suspicious activities and applications.
6. Communication and Trust: Above all, try open and transparent chats with your partner to avoid overthinking and misunderstanding. Hence, it builds up trust and reduces insecurities in couples.  
7. Factory Reset (if necessary): In extreme cases, resorting to a factory reset can eliminate hidden apps; however, caution is advised since it erases all data on the device.
FAQs
What are hidden cheating apps?
Hidden cheating apps are secret tools designed for private communication, often utilized in outside marriage affairs. Further, they conceal their true identity to avoid finding.
How can I find these apps on a device?
Most importantly, Look for signs like unusual app icons, increased secrecy, and battery drain. In addition, regularly check the device, review permissions, and consider using anti-spyware tools.
What risks are associated with using cheating apps?
In particular, risks include ethical concerns, potential legal issues (e.g., divorce), and threats to personal data and privacy due to possible violations.
Are cheating apps for iphone harmful?
Many cheat apps pose security risks, exposing devices to malware or unauthorized access. However, avoiding them is crucial for device safety.
Conclusion
At last, there's a definite need for awareness and precautions in a world full of mistrust through hidden cheating apps for Android. Further, You can also get free calling apps for Android, here.
However, being innovative and intuitive requires recognizing signs, understanding the potential risks, and staying informed about these digital pitfalls, crucial elements in preserving trust and transparency within relationships. 
Trusting your partner should be the principle of your marriage, but acting blind in the name of defending is a more straightforward way of self-harming. Additionally, encouraging open communication with partners, promoting trust, and emphasizing the consequences of engaging in secretive digital behavior can contribute to healthier connections. 
Moreover, in this era where privacy intersects with cheating, a descriptive and informed approach is the key to overcoming the challenges posed by hidden cheating apps for android.
See Also: 14 Best Free & Paid Secure Password Generator Tools