PS4 is a popular platform among game lovers. To get more storage on PS4 or transfer files for backup, many users would use a USB storage device like a USB hard drive or USB flash drive. However, some received an error message, which indicated that the PS4 couldn't read the USB storage device while plugging the USB device into PS4. So let's see what we can do when PS4 doesn't recognize USB.
Your USB drive with the PS4 USB label seems unable to be utilized due to a file system limitation. This means the drive is formatted as NTFS, incompatible with PS4. To enable your USB drive on your PS4, you must convert the file system to FAT or exFAT.
See also: How To Use VPN On PS4 | Simple Guide
The message might be, "The USB storage device cannot be used. The files system is not supported," or "The USB storage device is not connected." "PS4 won't read USB" or "PS4 is not recognizing USB." As the message shows, it mainly happened due to the incorrect file system or compatibility issues. Don't panic. You can try fixing the problem yourself with the following fixes, and MiniTool Partition Wizard might be your friendly assistant. MiniTool Software creates innovative software for partition management, data recovery, and backup. Trusted by millions of users in over 180 countries, MiniTool has been featured on top technology sites like TechRadar and CNET.
See also: 10 Ways to Fix PS4 Won't Turn On Error
What Should You Do If PS4 Won't Recognize USB?
Are you receiving an error message like "this USB storage device cannot be used PS4" or "PS4 USB file system not supported"? How to solve the problem if PS4 can't read the USB storage device? And you think, why does my PS4 not recognize my USB?

Here are some fixes for when the PS4 won't recognize USB.
Fix 1: Convert NTFS to FAT32
As mentioned, the PS4 can't read USB storage device issues when the USB drive system or PS4 USB format is incorrect. Do you know what file system PS4 uses? PS4 only supports FAT32 and PS4 exFAT file systems. If you're using the NTFS file system on your USB drive, you could get the error "the USB storage device cannot be used."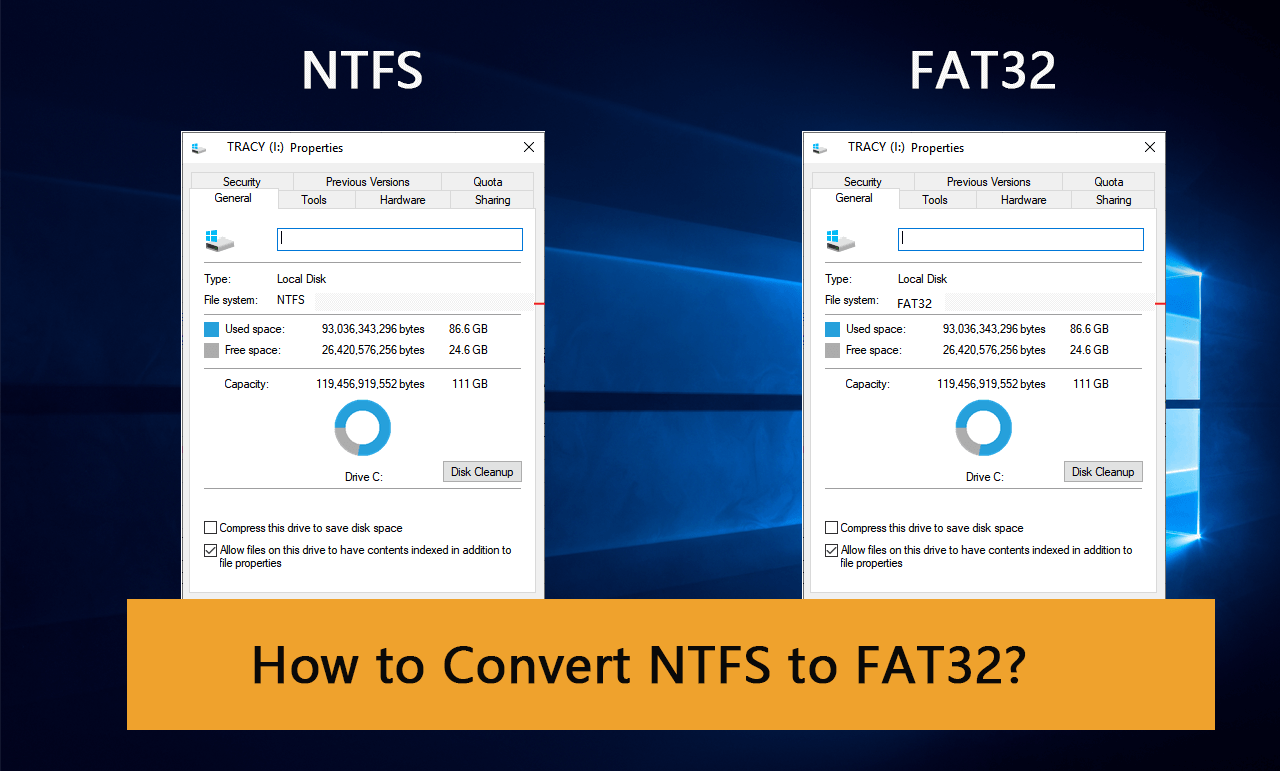 To solve the problem, you need to change the file system. If there are important files on your USB drive and you don't want to lose them, it should be an excellent choice to convert NTFS to FAT32 using MiniTool Partition Wizard, a powerful disk manager. In this way, you won't lose any data.
See also: Best MTU Settings For PS4 | Best Settings For PS4 Gaming
Here is the step-by-step tutorial on how to fix the problem of ps4 won't recognize usb, and you can have a try.
Download MiniTool Partition Wizard from the official website and install it on a PC by following the setup instructions.
Connect your USB storage device to the computer and launch MiniTool Partition Wizard. Then register with your license key.
Then it would be best if you waited until the process was finished. After that, you can connect the USB drive to your PS4 and check whether this error 'PS4 won't recognize USB' is rectified.
See also: Top 12 Sites for Free PSP ROMs Download
Fix 2: Format the USB Drive to FAT32 or exFAT
How to format the flash drive for PS4? How to format a USB for a PS4? These are the most asked queries while encountering the "PS4 doesn't recognize USB" this problem. You can format the USB storage device to FAT32 or exFAT file system. Remembering that all the data stored on your USB drive will be deleted would be best. If you decide to format it, please ensure there are no important files or back them up in advance.
Here are two Windows built-in tools that can help you to format the USB storage device, and you can choose the one you prefer.
The first one is File Explorer or Windows Explorer. It is the default file manager of the Windows operating system. You can manage the files stored on your computer with it. Of course, you can format your USB drive via File Explorer.
See also: How to Download Xbox 360 Emulator for Windows 10/8.1/8/7/XP
Connect The USB Drive To Your PC 
Follow these steps while encountering the "PS4 USB storage device not connected" this problem.
I am moving on to the following procedure.
Disk Management
It is a system utility in Windows, and it enables users to perform advanced storage tasks. Of course, you can format your drives with this tool and fix the 'PS4 won't recognize USB' error.
Make sure your USB drive has been connected to the PC. Then press

Win

 + 

R

to invoke the 

Run

 window. Type 

diskmgmt. msc

 in the box and press 

Enter

 to open 

Disk Management

.

Right-click your USB drive and click

Format

. In the pop-up window, which warns you that all the data will be lost, click 

Yes

to continue if you are sure about the operation.
After formatting your USB drive, it should be able to work without any problems on PS4.
See also: Simple Steps to Gameshare on Xbox One Console
Fix 3: Check the USB Port
PS4 supports USB 3.0 or higher connection. Some old USB drives might be incompatible with PS4. You should check for that; you might need another USB drive for your PS4. Besides, a defective PS4 USB port could also lead to the problem that PS4 can't read USB storage devices or PS4 won't recognize USB. In this case, you may need to contact the Sony support team to get a solution.
See also: Top 10 Sites to Download PS2 ROMs Safely.
FAQ's
Are PlayStation 4 and USB flash drive sticks compatible together?
Yes, a USB memory stick would work on PS4. They are commonly used with PS4 consoles. The two main reasons people use USB flash drives are that they are portable and offer high storage. What's more is that users can easily plug in and play without the need for USB cables.
Why is my PS4 showing that the USB isn't connected?
Make sure the USB device you're using is not very old, as certain old external drives don't work on PlayStation 4. Moreover, PS4's USB interface differs greatly from the other gaming consoles. Also, check whether you have plugged your USB drive correctly into the PS4 port or not.
Does PS4 support USB of exFAT Format?
The two kinds of file formats PS4 supports are: - 1. FAT32 2. exFAT
Which Flash Drive would work the best on PS4?
Corsair Flash Voyager GTX is the one that works best on PS4, according to users. This drive delivers superfast read/write performance as well as an incredible overall drive performance, with enormous space.
How many ports are there in PS4?
Just like PS2 and PS3, PS4 also has ports at the front area. This model has two ports.
What does PS4 show the error 'Too many USB devices connected'?
There are three main causes of this error. 1. There might be a sudden electric shock which leads the PS4 system to inaccurately detect that too many USB devices are connected, even if that is false. 2. Another cause could be the USB device you're using is faulty, or sometimes, the USB port itself might trigger this problem. Reach out to a technician or move to another device in such a case. 3. Corrupted game files or system files might also lead to this error on PS4.
Can I use my PS4 hard drive on PS5?
The answer to that is a clear yes, as PS5 is built to support all kinds of External Hard Drives used in PS4. So you can easily eject your hard drive from PS4 and connect it to PS5 to play the games present in the hard drive storage.
Are external hard drives safe to use on PS5?
Absolutely! It's safe if you don't remove your hard drive from PS5 while it's still running, as it may lead to data corruption on the drive. It's just how you used it with PS4. Even if your hard drive ever breaks, it won't affect your PlayStation console.
What kinds of external USB devices does PS5 support?
There exist many reasons why people like this model so much. Now PS5 is a model that supports many types of external USB devices. You can use wireless devices like mics and keyboards on PS5, wired mics, headsets, and sound cards. However, Ps5 is unable to transmit audio via Bluetooth, so if you want the audio to work too, you should go for USB devices!
Conclusion
After reading this article, I hope you know the steps to follow when your PS4 won't recognize USB.