There is no doubt that streaming is one of the most prominent activities for accessing online shows and movies. Several paid platforms allow you to watch the respective movies on your mobile or PC. However, it is not always convenient to spend a lot of real cash and purchase a subscription of the platforms. This is the reason users are actively looking for applications that are both effective and inexpensive. Well, this guide will take you through all the possible ways to get BeeTV for PC.
According to our research, BeeTV is a popular streaming application with a huge collection of the latest online movies. Also, it is free and provides better picture quality than other competitors. Although, many users face concerns while trying to get BeeTV for PC without any potential errors. We will also try to resolve all the issues related to the procedure you might face along the journey. Make sure to follow every step and have an enjoyable streaming experience.
Also Visit: 36 Free Movie Streaming Sites In 2022 (No Signup Required)
What Is BeeTV?
We will start our journey by discussing the basics of BeeTV. For those who don't know, BeeTV is an Android-based mobile app that deals in streaming online content and movies. Moreover, it is a free-to-use online application that does not charge even a penny for the services. Users don't have to spend time searching for the appropriate source link for watching their favorite TV show.
BeeTV finds the host websites that contain the movies and redirect them to the user. Thus, the platform itself does all the difficult work, and it streams the content directly on the application. On top of it, you can watch movies on Android devices, Amazon Fire Stick, NVIDIA Shield, etc. However, you might not be able to download and install BeeTV on your computer or laptop. Therefore, it becomes challenging to have the same experience for users without an Android phone.
How To Install BeeTV For PC?
As mentioned earlier, BeeTV is only available on a handful of devices like Android, Fire Stick, and some other players. If you are looking for the methods that will allow you to get BeeTV for PC, this section will guide you through. Although, officially, there is no legitimate APK file or software that you can directly install into the system.
Hence, there are some alternative methods that will help you in the same. No doubt you can manage Android apps on Windows PC using emulators like BlueStacks or Nox Player. In order to avoid confusion, we will consider Bluestacks which is more prominent than Nox Player. Similarly, we will talk about how you can install BeeTV for PC and stream online movies and shows.
Installing BlueStacks
First, we will understand the procedure to download and install BlueStacks on your PC. However, users already having it installed can skip to the next section, where you will learn about installing BeeTV. The steps for the same are,
Step 1
You can locate the respective APKs of Android emulators on the individual web portals of the developers. Download the offline setup of Bluestacks.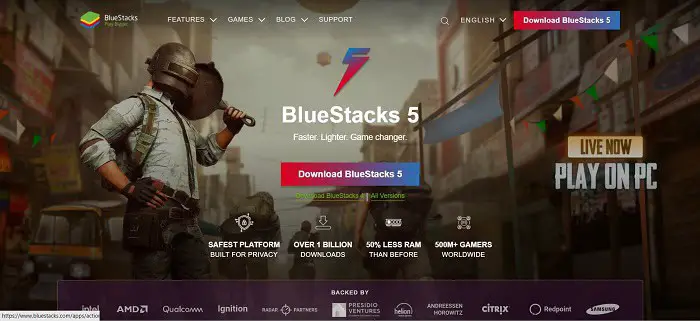 Step 2
Once you click on the Download button, the APK will begin downloading in the local storage.
Step 3
Prompt the installation setup and configure various settings of the application. It is better to follow the standard protocols and wait for the completion of the setup wizard. You might need to wait for several minutes, depending on the system's speed.
Download BeeTV APK
You have to download the BeeTV Android APK and store it on the PC after installing the emulator.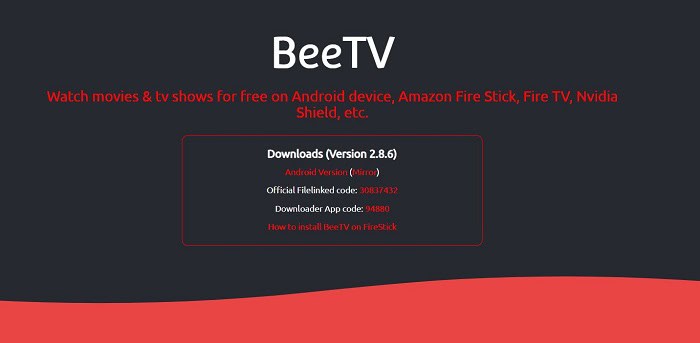 You must prefer the latest version as it is a more sustainable and bug-free application. Users either need to search for it on Google or go to this website.
Installing BeeTV For PC
We assume that you are successful in downloading and installing BlueStacks on the PC. If not, we recommend you follow the steps mentioned above because BeeTV can't be installed until then. After completing the installation stage of Bluestacks, it is time to configure BeeTV for PC.
Step 1
First, click on BlueStack's icon to initiate the application. You might need to log in using your default Google account for security reasons.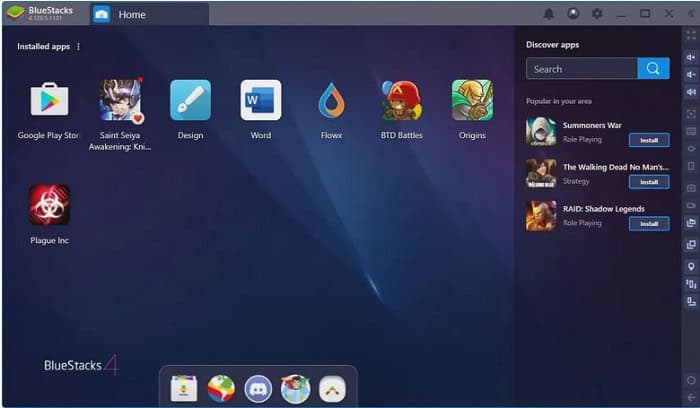 Step 2
Next, go to the location where you previously saved the BeeTV APK file and right-click on the icon. Choose BlueStacks as the default application in the 'Open With' tab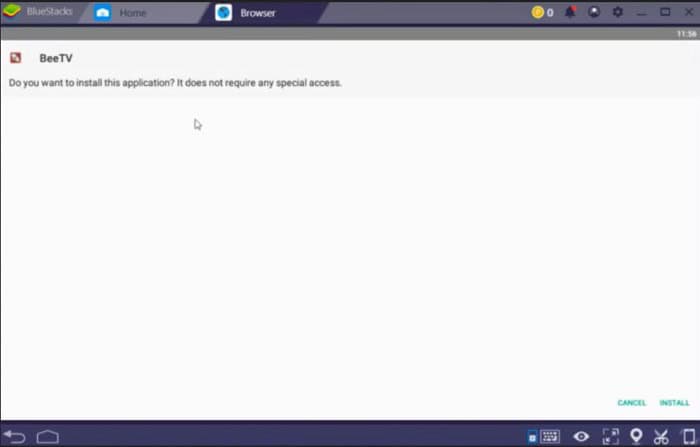 Step 3
The software will automatically detect the APK file and start installing it on Bluestacks. It may take a few moments before the process is complete.
Step 4
Finally, you will have the BeeTV icon on the Home Page itself.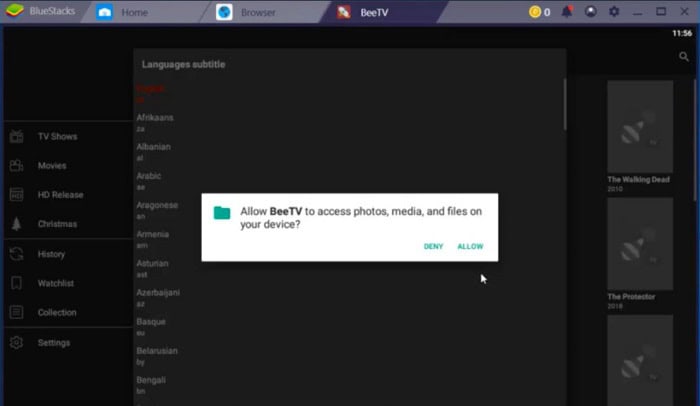 Launch the application accordingly and start streaming online movies and TV shows.
Is BeeTV Safe?
You don't have to worry about the safety policies of the application until you are using a VPN service. Several cyber experts believe that you must protect your true user identity while surfing on BeeTV. The reason being is you would encounter several pirated sites while looking for a movie. Hence, using a VPN will bypass any restrictions along with hiding your local IP address.
Conclusion
We hope you are now aware of the steps of installing BeeTV for PC after reading this guide. Don't forget to ask the Support Service for any additional assistance regarding any problem with BeeTV. Also, use VPN and other similar software for safe online surfing.
See also: The Ultimate VPN Test And Troubleshooting Guide Of 2020