We are in the 21st century where technology is changing rapidly day by day and we are not making use of it entirely. We are using that device daily but are not aware of its features solely. It's our Android phone!! This individual device is very convenient when it comes to the knowledge field as it will help you to gain knowledge without wasting time. Thus, you must know about the finest General Knowledge Apps out there.
As we know, our smartphone can be used for different purposes. Beside with entertainment, we can also use it for educational expectations like to use General Knowledge Apps for Android. Android phones are also prominent among college and school students. Because it's effortless to take notes on notepad apps instead of on notebooks.
Also, many apps are available for a different educational perspective like dictionary apps for examining meaning. Accordingly, to boost general knowledge, there are countless General Knowledge apps for Android available on the market. With the help of these General Knowledge apps for Android, any student can study even when they have no books for study or they are out of home or they are travelling.
General knowledge apps for android preserve the cost of buying hard books. The best intention of choosing these is, we don't need to come across multiple sites and dissipate our time for exploring advantageous stuff. These General knowledge apps for Android accommodate various features which solve all those difficulties.
List of Best General Knowledge Apps
Here are some General Knowledge Apps for Android that will help you to increase your brain power and boost your General Knowledge.
Daily Hunt
Daily Hunt is a well-known app for all general knowledge apps for android which offers knowledge about daily news and current affairs.
Its salient features include support for many different languages, daily news on a regular basis, e-books.  The user also gets a notification on what's happening around the world and can save news articles to read later.
Visit: Daily Hunt
See Also: 7 Best Fast Charging Apps for Android [Latest 2018]
iProf Study Buddy
The app iProf Study Buddy is an android app and suggests an extensible range of features like quick discussion board, courses from country's renowned faculties, videos and notes library, indefinite practice tests. It also includes an excellent feature of 'raising a doubt' which allows a student to transmit personalized queries to teachers and pursue help in solving doubts immediately.
The app gives students access to an iProf library with more than 85,000 videos and around 5 lakh questions and notes for various courses.
Visit: iProf Study Buddy
See also: 7 Best Google Cardboard Apps for Android in 2017
Daily Current Affairs and GK
It is an app that allows students to learn about current daily affairs and GK and test their knowledge by attempting mock tests.
The home screen of Daily Current Affairs & GK app provides you with the option to 'Explore' or 'Sign Up' it as a guest, and if you have already an account, an option for entering the app is provided at the base of the app's home screen. Once you are inside the daily current affair app, there is a second home screen where you will find some options in the GK Quiz section like the India, Study notes, and Daily Updates.
Visit: Daily Current Affairs & GK
See also:  Top 7 Sight Word Apps for Android & iOS – TechWhoop
General Knowledge
General Knowledge is one of the leading apps in all android GK apps available on Google Play store for free. One of the best features of this app is that it does not require the internet connection.
Yes! You don't need net on your smartphone to use this app; you can use it offline. Other features include the availability of thousands of general knowledge questions, and you can continue from the current question where you leave previously and also can jump to that question.
Visit: General Knowledge
See Also: Top 8 Soccer Games for Android and iOS: 2019 Edition
India GK
India GK is available for free in Play store and requires Android 2.0 or higher version. It is best suitable for those who are preparing GK test for Navy, Army, Govt jobs like railway etc.
Also, It includes about 3000 or more general knowledge questions. And is suitable for civil services aspirants also as it covers not only GK but also the current affairs.
Visit: India GK
See Also: Top 11 Best Vine Editing Apps for Android in 2019
Wikipedia
Wikipedia is one of the most popular non-profit encyclopedia and the most significant source of information. It is available in Google play store for free and is the most widely used app.
It has excellent features like it provides searching facilities, pick description from wiki data, contains millions of articles in different languages etc.
Visit: Wikipedia
See also:  Top 10 Crossword Apps for Android & iOS – TechWhoop
Aptitude Test and Preparation
Aptitude Test and Preparation app are all used to help you prepare for various competitive exams like Bank PO, CAT, IBPS, GRE, GMAT etc. This app also includes aptitude, reasoning and verbal tips and tricks which helps you to gain knowledge efficiently.
In this app, questions are categorized by topics, difficulty level, and subsections. The main feature of this app is you can use it offline with no annoying Ads.
Visit: Aptitude Test and Preparation
Quizlet
Quizlet app is the easiest way to practice and master whatever you are learning. More than millions of students around 30 million studies with Quizlet each month. That's because it's the leading education and flashcard app that makes studying topics efficient and straightforward.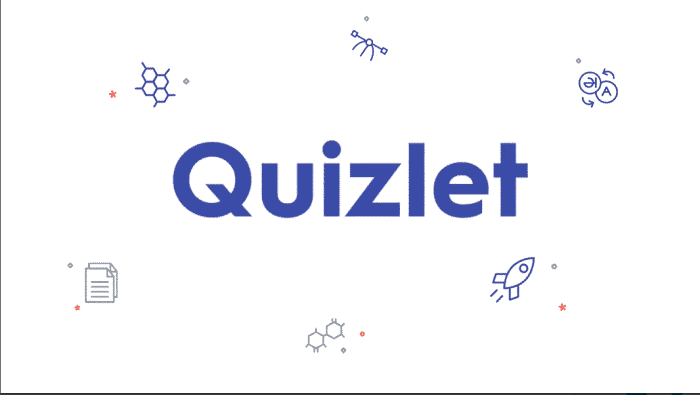 You can create your own study sets or choose from millions created by other students- it's your choice.
Visit: Quizlet
See Also: 6 Best Apps for College Students to Simplify Your College Life
Current affairs 2019 General Knowledge Quiz
One of the most talked-about General Knowledge apps for android, Current Affairs 2019 General Knowledge Quiz is an app that most students taking exams that require a very up to date and relevant GK and knowledge about Current Affairs use. This app is one of the most sought after by the students to gain their daily dose of GK and Current Affairs. Not only this app is useful for the students, but also people who want to increase their wealth of knowledge by being up to date with the world prefer this app over the most.
This app covers all of the GK and Current affairs questions and answers for the government exams of India. Also, It's easy to use quizzes to help the students to memorize stuff efficiently. You can switch between quizzes seamlessly as the app does not put any restrictions on you. You can also read the daily news in 100 words or less. Moreover, this app is entirely free to use, making it the bible for people looking forward to increasing their Current Affairs and GK.
Visit: Current affairs 2019 General Knowledge Quiz
Crazy GK Trick
If you crave for knowledge on a plethora of topics, your search for the perfect app ends here. Crazy GK Trick is an ideal app for android to the people who want access to a bank full of GK it has to offer. Due to its separate sections for separate uses, the versatility of this app is something to be talked about.
Its segregation of parts into "Study Material," "Quiz," and "Videos" help the students to attain the maximum knowledge through whichever medium they want. Not only that, but this app also provides you with math tests so that you be prepared for your exams thoroughly.
Visit: Crazy Gk Trick
General Knowledge Quiz – World GK Quiz App
This is one of the ideal General Knowledge apps for android out there for the people who love to choose between options. The basic structure of this app is to give you a question and four options as an applicable answer for it.
It has a user-friendly interface, which helps the users to answer all the questions. It has segregated sections related to food, tech, and much more. And one can also use its features offline. Therefore, this makes it one of the rigorously used apps by people for its remarkable features.
Visit: General Knowledge Quiz – World GK Quiz App
GK Today – Current Affairs and GK
This is one of those general Knowledge apps that was specially built for Indian Test Takers, with UpToDate GK and News, this app can never go wrong among its users.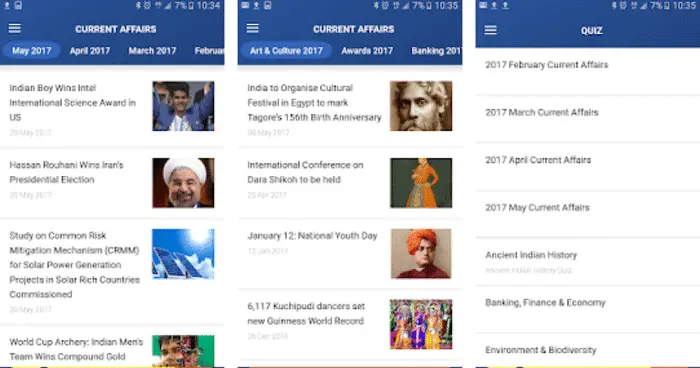 People can also read articles related to their interest as the app has divided the materials to their respective categories, such as Arts and Culture, Banking, etc. Its also not a heavy app as its 9.9 MB size packs a lot of knowledge in it.
Visit: GK Today – Current Affairs and GK
Conclusion
This concludes our list of 12 Best (G.K.) General Knowledge Apps for Android. Let us know which one was the most helpful for you. Have a nice day!.