As an industrial designer, you should have a great imagination. But how can you convert your imagination into a model, for you need software? Thus, you must know about the best car designing software available.
Now there are a lot of software available in the market out of which are paid for while some are free, which you can easily download by just typing their name in the search engine. But we have the ultimate list of the best car designing software.
Here are 14 best car design software options for professionals to create stunning designs.
List of Best Car Designing Software
So, if this time you are looking for the best car designing software, then you are at the perfect place. In this article, we make you aware of the 14 best car designing software that is used by professionals.
Adobe Illustrator
Adobe Illustrator has proven to be one of the best designing software available these days. This powerful software has almost every tool that a designer needs. As a platform developed especially for designing as its main task and focus, one will have the best features that they can find when they need to design any kind of product.
Adobe Illustrator has incredibly fast providing, various glow effects, and other important and super helpful customization and optimization tools. It is also greatly compatible and can be united with various other softwares and tools. Illustrator is extremely trusted and used worldwide by designers and creative minds to visualize their designs and give them a shape and structure, making it one of the best options available for car designing.
Visit: Adobe Illustrator
Rhinoceros
It is a car designing software that is available freely on the internet. Rhinoceros has more than thousands of modeling and editing tools that help professionals a lot. It allows them to design according to their imagination, model it, present and analyze it. They can use NURBS curves, surfaces, solids, polygon meshes, and much more. It is available for both Windows and Mac operating systems. Therefore making it one of the best car designing software out there.
Key Features:
Compatibility with all other illustration software.
The accuracy of designs and prototypes.
You can easily manufacture anything that your mind desires.
Various 3D modeling tools etc.
Visit: Rhinoceros
Adobe Photoshop
Adobe Photoshop is the best car designing software that is mostly used by professionals to either edit the videos or design models. As it has awesome 3D image creation, editing, and printing tools, it is among of the choices of professional users. You have to buy this software after first checking its features using its free trial version.
Key Features:
3d editing tools that were available in Adobe Photoshop were extended in this tool, making it a complete package.
Adobe Photoshop has automatic mesh repair and automatic generation of rafts and support structures.
You can visualize any model and create 3D designs easily with the help of this software.
You can also easily print your prototype because it provides you printing service.
Visit: Adobe Photoshop
Alias By Autodesk
Ever wondered what tool did Aston Martin use for making his designs? It was none other than Alias developed by Autodesk. This designing tool specializes in automotive design program, making it a professional's favorite and one of the finest car designing tools. When a top professional himself uses a tool for his designs, you know that it's no small deal. 
Alias provides various sketching and designing tools, which are specifically used for automobile designing. It allows the users to visualize their 2D models as 3D models making it easier to implement a design. Some other features include virtual reality to enhance design reviews, Multithreading option, Dynamo Integration, etc. 
Therefore if you are looking for a professional automotive design software tool, then Alias by Autodesk is an amazing option for you.
Visit: Alias
ZBrush
It is the 3D digital sculpting software that is available for both Mac and Windows operating systems. ZBrush has a lot of features like ArrayMesh, NanoMesh and Modeler with Mesh, which help its users in their creation work to give it a realistic look. Which Definitely makes it the best car designing software for Macs.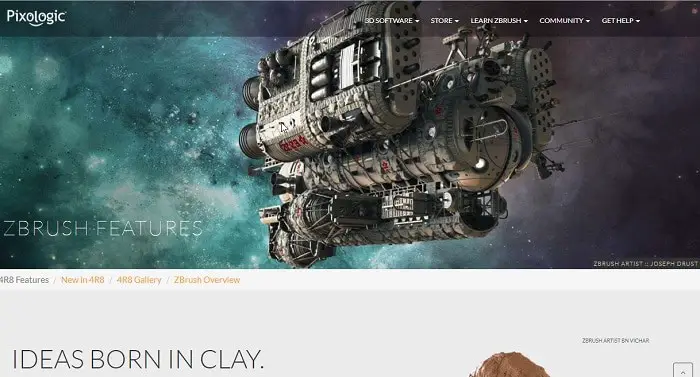 Key Features:
Its NanoMesh and ArrayMesh feature allow you to create multiple instances of any object and adjust it within few seconds.
ZBrush provides a low polygon count feature through which you can give details and complex designing in your prototype.
Its polygonal modelling system simplifies the creation process up to a great extent.
Visit: ZBrush
Design Workshop Lite
Design Workshop Lite is a free car design software that gives you all those tools and options so that you can easily create 3D models of cars, homes and many more things.
Key Features:
It is compatible with windows 98, windows 95 and windows NT.
Design Workshop Lite can support various file formats like BMP, JPEG and TIFF.
It allows you to optimise and edit ready-made models which are available in 3DMF and DXF formats.
Visit: Design Workshop Lite
LightWave 3D
LightWave 3D, developed by NewTek, is a graphics tool used for various types of designing and editing. Its main specialty is the modularity-based system, which lets you divide your model into subdivisions and work on them individually for a detailed design building and analysis. You can use the layering feature to work and manipulate the animations and effects.
Some other features of this software are integrated FiberFX and OpenVDB support, a Virtual Reality Camera, and various surface-level tools that help customize your design according to your preferences.
If you like working on your models in detail and prefer features that allow you maximum customizing options, then LightWave 3D is the software for you.
Visit: LightWave 3D
Corel Designer Technical Suite 12
With Corel Designer Technical Suite, you can easily create real life automobile designs with various connections, supports and structures with the help of its free trial version.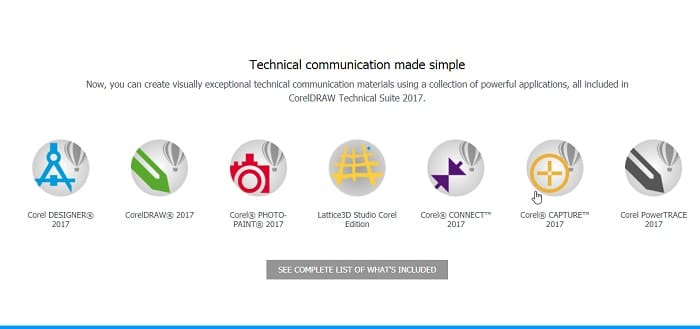 Key Features:
It is compatible with windows XP and windows 2000.
Its graphics suite allows you to give detailing in your designing model that's why this software is best suited to create cars and its part.
Visit: Corel Designer Technical Suite
FreeCAD
It is an industrial car-designing software tool that was explicitly used in mechanical engineering and product designing. FreeCAD is the best car designing software. Its tools are similar to SolidWorks and Solid Edge.
Key Features:
It has robot simulation module which helps in the study of robot movements.
Its sketcher features allow you to sketch 2D shapes.
FreeCAD has a fully parametric model.
It allows you to perform complex 3D operations on complex shapes.
It has a modular architecture, i.e.you can easily add functionalities to your core application.
Visit: FreeCAD
3D AIM Animation
It is a 3D designing software program that is the best choice of professionals. This will help you to create a realistic 3D model with 3D backgrounds also. With these set of features, one will not hesitate to name this software as on of the best car designing software out there.
Key Features:
This virtual car builder is compatible with Windows 95, Windows 98, Windows XP, Windows ME, Windows 2000, and Windows NT.
You can easily convert 2D models into 3D models.
It allows its registered users to download more than 1000 models for free.
Visit: 3D AIM ANIMATION
3DS MAX
3DS Max is an industrial car designing software tool that allows you to quickly create design. It is a 3D modeling, animation, and rendering tool.
Key Features:
This 3D car designing customizer has integrated rendering options.
3DS MAX provides polygon, spline, and NURBS-based modeling.
It provides mesh and surface modeling features.
3DS MAX provides Open Subdiv support.
It provides A360 provides support.
Visit: 3DS Max
Blender
It is a 3D designing tool that is available for free. Blender receives good reviews from both software developers and users. It provides a complete toolbox and various designing functions to help you create your design. Thus it deserves a place on our list of best car designing software.
Key Features:
This virtual car customizer also allows you to download the features that were made by advanced users, and you can develop your advanced features too.
Blender you are new, then probably you should not use this because of its complex interface. But if you are already aware of some other tool, this is perfect for you as it has many tools.
Its size is 71.7 MB, and you can easily download it by clicking on the link.
See also: 8 Car Customization Apps To Make Your Car Awesome!
CATIA V6
It was developed by Dassault Systemes. Whenever you want to do solid modeling and car designing, then this is perfect for you. V6 is the latest release of CATIA. It is a multi-platform software for CAD, CAM, and CAE.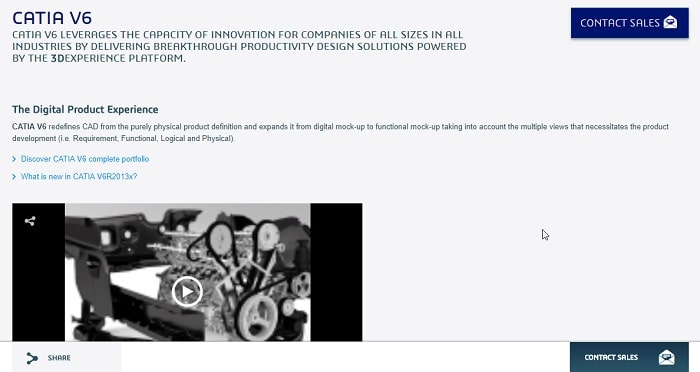 Key Features:
It allows you to do reverse engineering i.e. you can go back to remodel any existing model and create a new prototype for it.
Catia V6 allows you to do reverse engineering i.e. you can go back to remodel any existing model and create a new prototype for it.
It is compatible with Windows and Unix operating systems.
This software is for mechanical engineering, system engineering, designing electrical systems, fluid systems, etc.
Visit: CATIA
Drawberry
If you are new to designing models and are just testing the waters, paying for a huge design software does not make much sense, does it? If you want software that helps you complete your design for free, then Drawberry is the answer.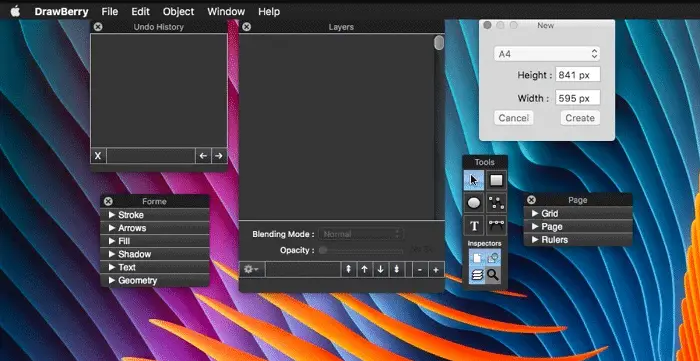 This software has a straightforward and user-friendly interface, which helps newbies and beginners get used to designing and implementing it quickly. The features are more than enough for beginners to start designing, and its straightforward UI helps in completing the model without consuming much time.
So if you need a free option to start designing car models without getting into much hassle, you should try out Drawberry software and get started!
Visit: DrawBerry
FAQs 
Which software is best for designing a car?
The software you choose for designing an automobile will rely on your unique requirements and level of competence. Some popular options include AutoCAD for 2D and 3D drafting, SolidWorks for 3D modeling and simulation, and CATIA for advanced automotive design. Professionals in the automotive industry use each software for its respective strengths.
What software is used for automotive design?
Automotive design often relies on specialized software. Popular choices include AutoCAD for drafting, SolidWorks and CATIA for 3D modeling and simulation, and Alias for surface modeling. These tools enable engineers and designers to create and refine vehicle designs, ensuring safety, performance, and aesthetics meet industry standards.
Is AutoCAD used in car design?
Certainly, automotive engineers and designers commonly use AutoCAD in car design. This versatile computer-aided design (CAD) software empowers them to create precise 2D and 3D drawings of vehicle components and assemblies, facilitating the design process. AutoCAD helps streamline the design process and ensure accuracy in automotive design projects.
Can you design a car with a computer?
Yes, designing a car with a computer is a common procedure in the automotive sector. Designers and Researchers may construct realistic and detailed automotive designs using computer-aided design (CAD) software, from the exterior to the inner components. This digital approach enhances efficiency and precision in car design and development.
Conclusion
This sums up our list. Let us know in the comments if we have missed on some other software. Also, let us know your thoughts. Cheers!
See also: software for Windows.