Whenever you are out of your house, you feel there should be some way to watch your home and belongings. So this article lets you be aware of the ten best IP camera software.
Let's check out some best camera-viewing software
Netatmo Presence
Nest Cam Outdoor
Logi Circle
IP Camera Viewer
Go1984
IPCam Live
UnionCam Technology
Viewcommander
WebcamXP
With the help of technology, you can easily do this by installing the Best IP Camera software.
List of Best IP Camera Software
Netatmo Presence
It is an outdoor IP Camera with a resolution of 1080p. Netatmo Presence is an expensive camera, but it is worth it according to its price. It provides 24-hour Surveillance in full HD resolution. Netatmo Presence can also act as a security light, i.e., it blinks whenever it detects any motion.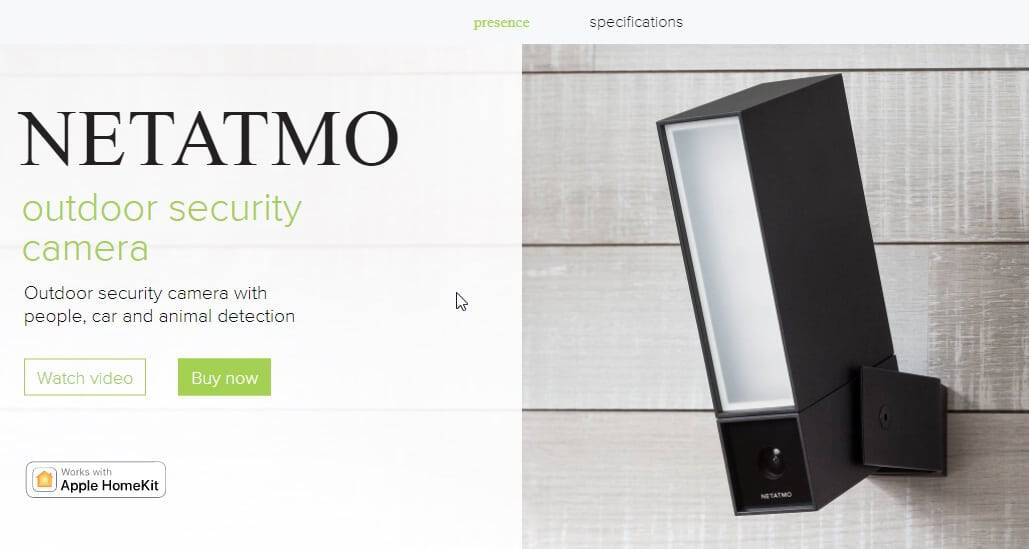 The best feature of this security camera is its differentiation between the movement of a car, animal, or person so that you can alert according to that. It can store footage recording in local mode and on cloud storage.
Nest Cam Outdoor
It is an outdoor type security camera software with a resolution of 1080p. Nest Cam Outdoor is the most reliable and accessible security camera as it can store footage of up to 30 days in cloud storage. It is integrated with IFTTT, and its design is very vulnerable, so it cannot easily be tampered with or stolen.
Nest Cam Outdoor provides an excellent subscription service. The only drawback is its cost, which is costly, and you cannot access all of its features without subscribing to it.
Logi Circle
Logi Circle is an indoor-type IP Camera with a resolution of 1080p. This is the best choice if you want an easy and quick solution to provide security to your home or office. Its setup process is straightforward, and it cannot be tempered quickly.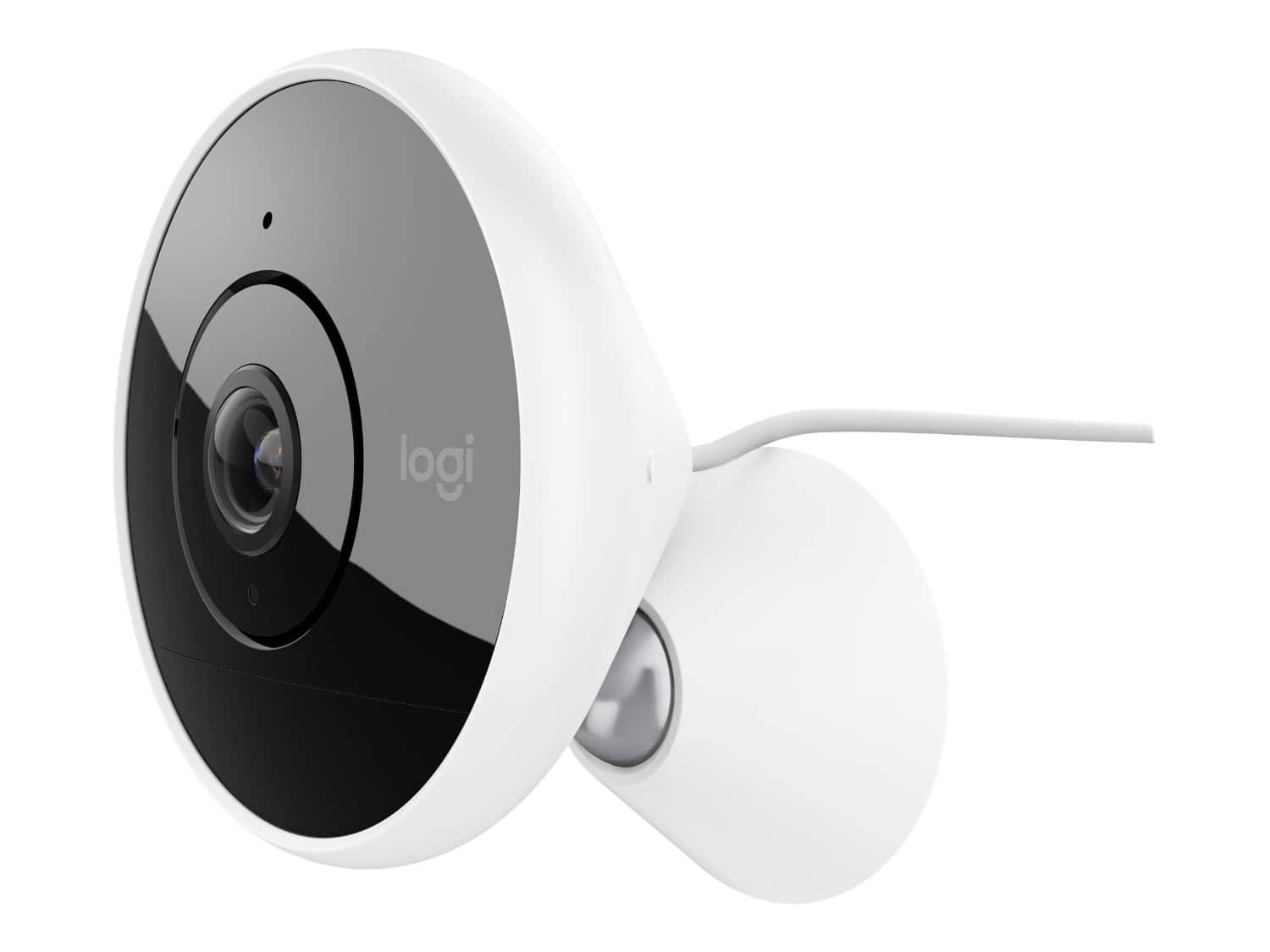 Above all, it is the cheapest option also. Logi Circle has a built-in battery feature. Therefore, it provides you with wireless installation. It has no microSD card slot.
IP Camera Viewer
It is the best free IP Camera Viewer you can easily use at home or office. With this, you can easily view a preview of four cameras of different models and types.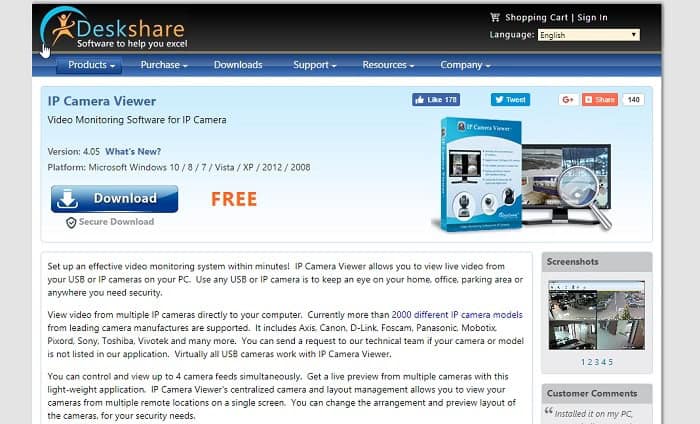 It also allows you to change the camera configuration to zoom its view, tilt the camera or adjust it according to your convenience. IP Camera Viewer can run on the Windows operating system.
Go1984
If you want the Best IP camera software you can use professionally, then Go1984 is perfect. It provides live monitoring, various remote control functions through the Internet and network, an alarm feature, and an audio-visual recording feature.
You can also do automatic recording by scheduling it for a specific time. It gives you a 30-day free trial. After that, you can buy this if you like its service. You can purchase its pro version for $449, the Enterprise version for $839, and the ultimate version for $1950.
IPCam Live
It is a PC-based best outdoor wireless security camera system with a DVR that allows you to monitor a maximum of 16 cameras simultaneously. Stream stores the recorded video on your computer's hard drive, secondary, or network-attached storage devices.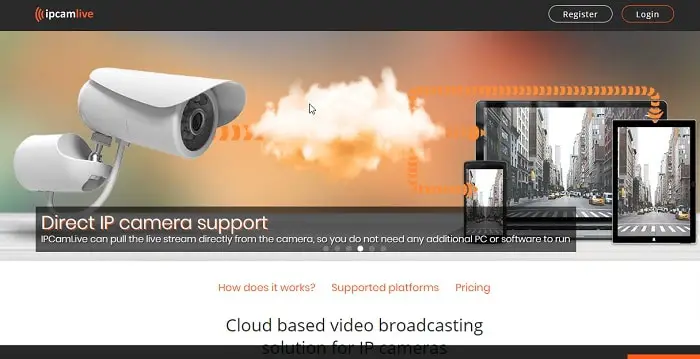 IP Cam Live offers you recording modes: continuous recording, manual recording, motion recording, and scheduled recording. The stream can be easily installed in just a few minutes and works perfectly with your Lorex IP cameras. Its price is $49.99.
UnionCam Technology
UnionCam Technology is the best free IP camera software that allows you to monitor up to 64 cameras simultaneously, which can be of different types like Network IP cameras, USB cameras, capture cards, etc. You can easily have a watch on your home from anywhere with the help of your PC.
It provides video motion with audio detection for your email alerts. It saves recordings in various formats like MP4, ASF, FLV, AVI, etc. You can easily use its 30-day free trial version, and after that, you can purchase it for $20. It can work on the Windows operating system.
Viewcommander
ViewCommander is an IP camera software that provides professional quality, and its scalability, flexibility, and ease of use are its main features.
It is a Network camera software that extends the limited functionality of network IP video cameras by providing extra functionality that a standalone camera cannot offer.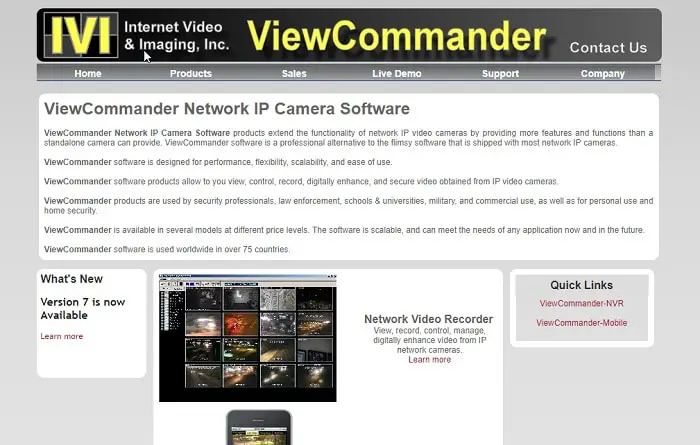 Viewcommander allows you to view, control, record, and digitally enhance the videos obtained from cameras. You can use it for schools, universities, the military, professionals, and home security.
WebcamXP
Webcam XP is one of the most trending webcams and network camera software available for the Windows operating system. You can easily monitor your house and belongings with the help of your PC by using the Internet, and it is also possible to connect it to other computers and mobile phones.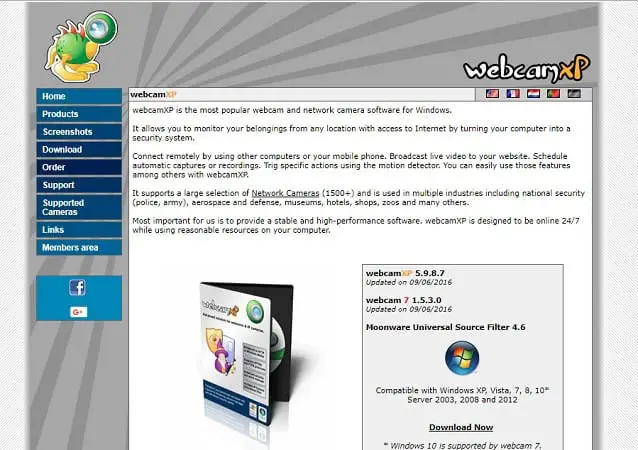 You can set a timer to run at that specific time automatically. It can detect motion and then alert you. WebcamXP works great in aerospace, museums, hotels, zoos, shops, and police and army areas. It can support FTP/FTS and HTTP/HTTPS posts.
It is available in English, French, German, Italian, Dutch, Spanish, Russian, and Portuguese.
SpyCam Watchers
This IP camera software can run on the Windows operating system. You can easily access it with the help of iPhone or iPad devices. With the assistance of this application, you would easily be able to monitor your property safely.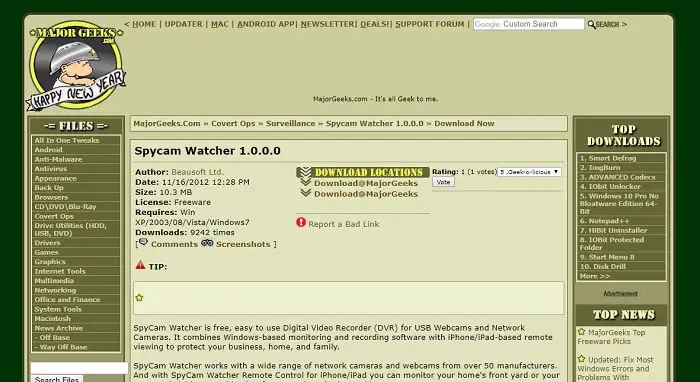 It also has all the essential features other software provides, like motion detection, alarm, email alerts, disk space management, and tripwires.
Security eye
Security Eye has top–notch video surveillance. You have to install it on your computer. Security Eye has 1200+ IP camera models, and most webcams are supported by the application.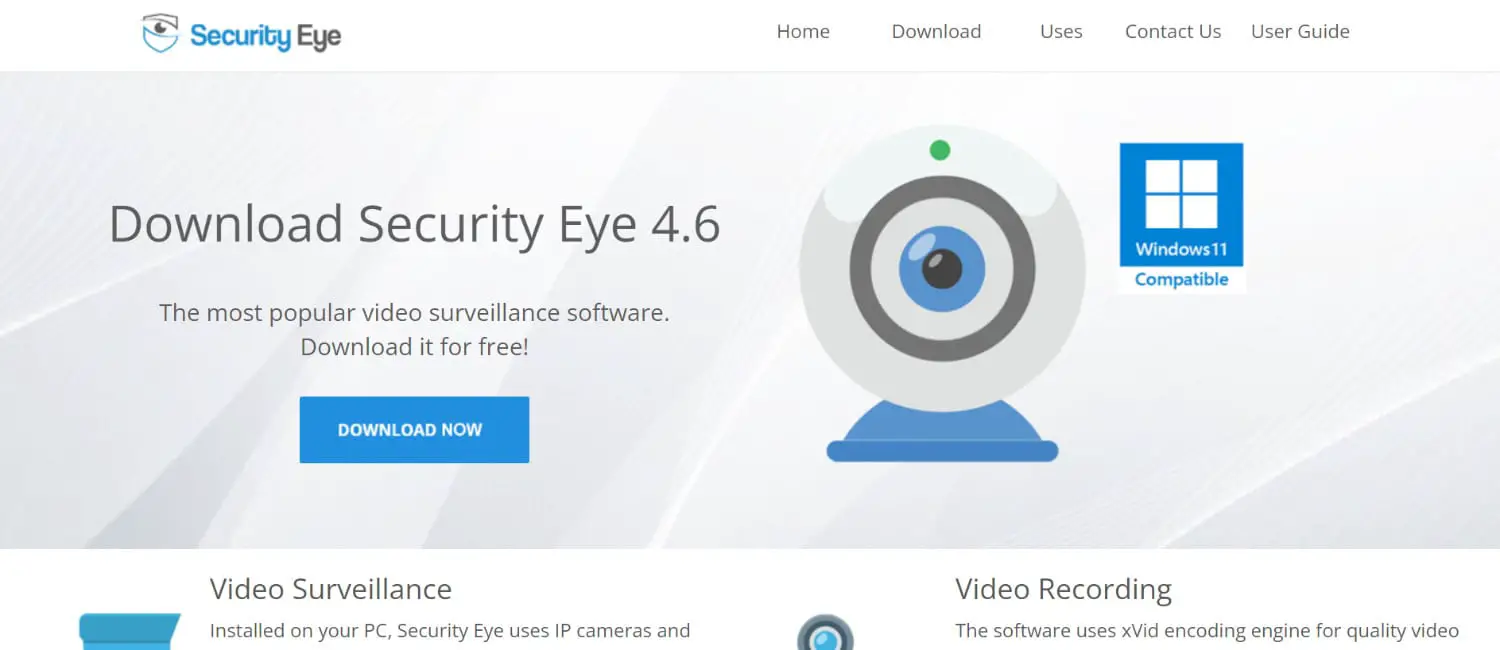 Surveillance footage can be seen from 64 different sources in the same instant. You will also be able to access live broadcasts from practically anywhere.
They also have motion detectors as a primary feature. It works on an algorithm for evaluating video frames. Keep intruders out of your home with this security camera. The motion sensor and masking tool are fully adjustable, so you will never receive false alarms. They also send your security updates via email or SMS. If the system detects movement, you will receive photographs of the threat in your email. It can also transmit messages.
Perfect Surveillance
Perfect Surveillance offers three different IP security software options that you can choose from—all free and suited to your needs. There's one for IP cameras, one for webcams, and the last is Surveillance viewing software if you do not have VLC installed on your PC.
Features of Perfect Surveillance are A crisp UI and simple iconography are a huge plus. You can customize the layout and set specific times for the cameras to record. Simple software that operates straightforwardly.
Most of its icons are self-explanatory so you can figure out their use quickly. The interface is quite intuitive. Motion detection is included in the Perfect Surveillance system, which allows you to monitor up to 64 devices.
Xeoma
Xeoma is an IP camera program for Windows. It is free and enables you to record surveillance video and audio.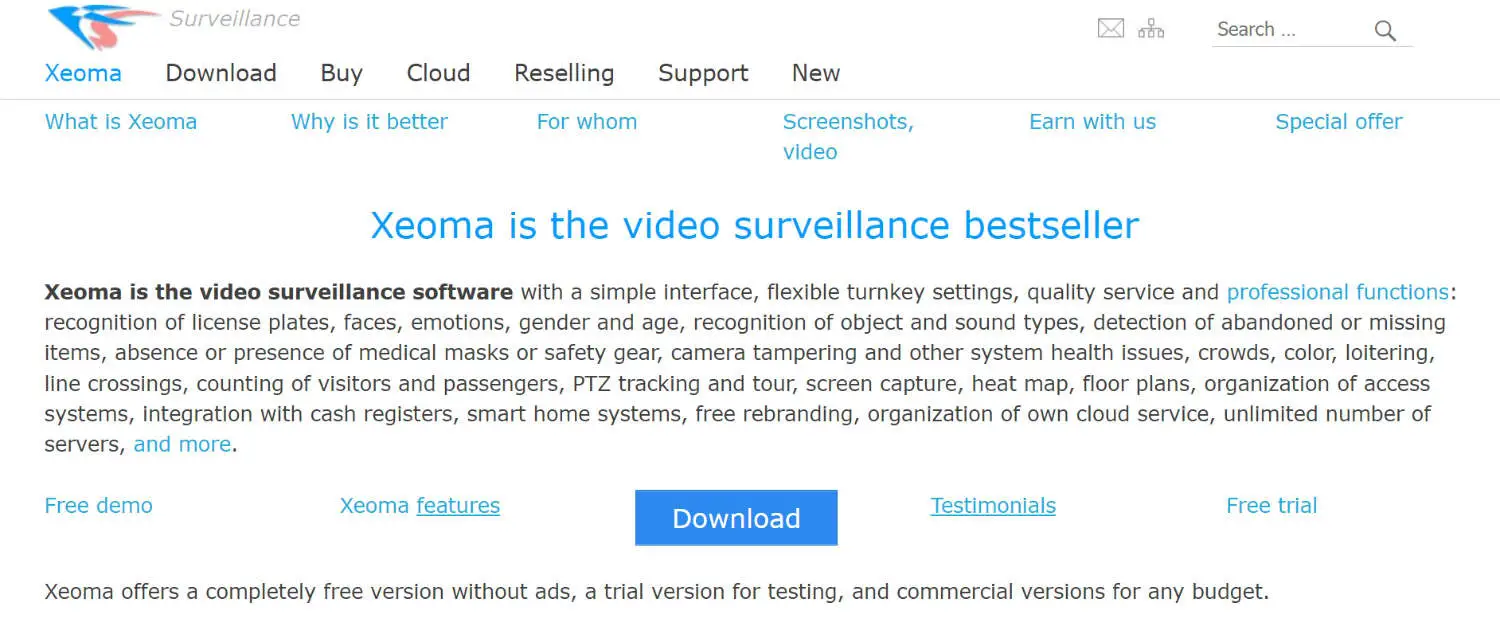 You will receive immediate notification in case of an intruder or other threats, and you can take screenshots from numerous screens simultaneously.
Attributes
Face recognition–based access is available with Xeoma IP camera for Mac
Adjustable volume
Navigate and control the camera through the app or PC
PTZ (Pan Tilt Zoom) control is supported.
Use a password to protect your surveillance video.
FAQs
Which company IP camera is best?
Determining the best IP camera company depends on your specific needs. Companies like Arlo, Nest, and Hikvision are known for their quality IP cameras, but it's essential to research features and user reviews to find what suits you.
What is IP security camera software?
IP security camera software is a program that manages and controls IP cameras. It enables live viewing and recording, often including features like motion detection and alerts for enhanced security.
How can I monitor my IP camera on my PC?
To monitor your IP camera on your PC, install the camera's software or use compatible third-party software. Typically, you'll need the camera's IP address and login credentials to access the feed remotely.
What is the IP camera viewer software for Windows 10?
For Windows 10, various IP camera viewer software options are available, including iSpy, ContaCam, and IP Camera Viewer. These applications assist you in viewing as well as managing multiple IP camera feeds conveniently on your PC.