Animation nowadays is getting a lot of attention by everyone, and a lot of creative minded people are venturing into this field and making quite successful careers out of it. Thus, you must know about the best Stop Motion Software out there.
The stop-motion is the way of creating animation movies by physically manipulating the objects to appear as if they are moving. So here is a list of applications for your windows that lets you play with this technique and let your creativity unleash. If you are new to animation you can take a look at our beginners guide on how to make an animation.
Top 15 Stop Motion Software
Stop Motion Pro is an application specially for windows platform. This software is used for professional and higher level or advanced level of clay animation, stop motion animation, cut out animation and pixilation.
This software is quite famous for handling mega projects and is going to be an excellent software for people who want to venture out into the world of stop-motion animation and let their creativity unravel.
Filmora has become a fan favorite thanks to the number of video editing features it provides. It is a platform that both beginners and professionals use as it provides both an easy interface along with advanced features.
This video editing software is famous for its precise audio mixer, which helps to achieve amazing audio quality, and its wide media library full of variety. Name a feature and task to do, flimora will have it covered for you. If you like video editing and animations, then Flimora is the best way to go!
Every application is with a specific audience it will cater to. This app although is not entirely for commercial purposes. Or to handle substantial mega projects as its other counterparts. Instead it is with the aim of educating the young minds in the field of animation.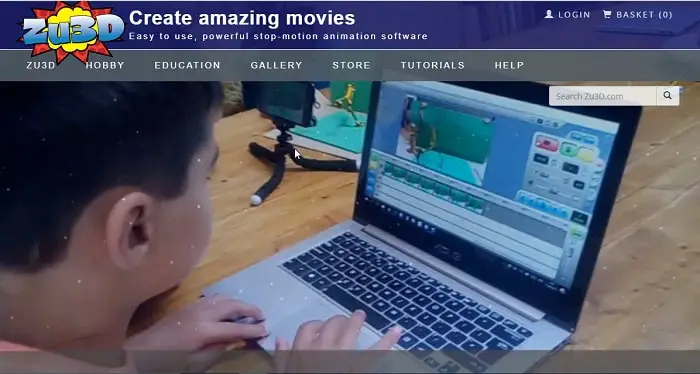 This application is quite user-friendly, easy to understand and quite exciting to work with so that a child can not only understand how animation works but to create his/her characters hence enjoy this field and figure the talent in early stages of his/ her life.
See also: – 10 Best Free EPS Editor Software for Windows – TechWhoop
This software is designed for windows platform and is again an application made to cater to younger minds and is targeted to be used in the educational sector.
With few key features like audio scrubbing, Chroma key system this application makes Stop motion animation more comprehensive and easy to use. This is relatively simple and easy to use software for animators and animation producers too.
Looking for a software that specializes in animation and stop motion program more than other competitors? Then Dragonframe is the perfect platform for you! This software has a vast set of animation tools that are not easily available and therefore is a very preferred software by professionals. This platform was designed and developed by industry experts and professionals themselves.
It lets you import your animation to the video editing platforms and has a keypad controller. It also lets its users control the digital still cameras. If in case you are in any kind of doubt, a discussion forum is also provided to help you out.  Dragonframe is a must-have software if you want to take your animations to another level.
It is a free stop motion software platform creatively designed for stop motion animation. This software is aimed at commercial market and has been improved and enhanced a lot in recent times with new improvements being like a new style website, better camera control system and navigator grabber.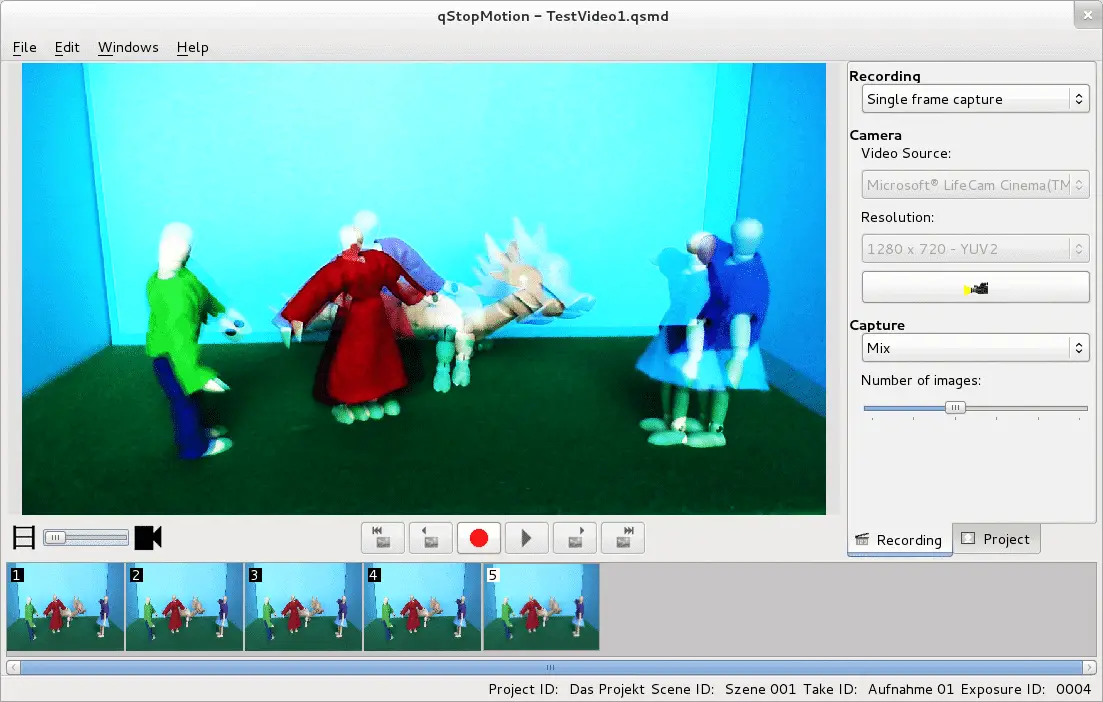 If you have a storyline in your mind, then this application will assist you to bring your character into an animation platform and lets you play with it too by creating a perfect one stop-motion animation movie.
See also: – Top 5 Voice to Text Apps for Android (2017) – TechWhoop
If I have to name an application which is a special design for commercial standards. And is multi functional and a go-to tool for almost all the professionals. This app tops the list. It's a through and through a professional application with advanced features. So, you can use it in pre-production stage as well.
From easy navigation to straightforward interface and best support this application is sure to tick all the checkboxes for being one of the best professional stop animation apps designed for Windows operating systems.
istop-motion by Bionx is one powerful software that is used for making stop motion animations. This software is only available for macOS users and provides features like Onion skinning for several frames, chroma-keying for layering, time-lapse videos, etc.
This software lets you connect your iPhone as an external camera and work with your videos easily. It has a high performance and has various voice activation features as well. It is mainly used by beginners who want to learn animation and its basics to create great animations. If you own an ios device and want to start learning more about stop motion programs and animations in general, you should definitely try out istop-motion.
Designed for Windows platform, this is a high-tech stop motion software by using Claymation and LEGO stop motion movies. The key feature that makes this application interesting is that it can come to use by both beginners and professionals alike.
So, you can choose the features you want to use and slowly work your way up from beginner to the advanced level of animation. If you aim at learning the art of animation, then this is the application for you.
See also: – 10 Best Free 2D Animation Software for Windows – TechWhoop
MonkeyJam is a multiplatform software which used for creating and designing Stop Motion Animation movies. It provides you with a lot of flexibility and gives you a massive room for your creativity. With Monkeyjam, you can capture images from any camcorder, webcam and assemble them later to create your unique motion picture.
Just use the photos present in your workbench and add a few more. Moreover,  you can get a head start on your project to create a unique stop-motion animation experience.
A multiplatform Stop Motion Software which works as both a digital storytelling and a stop motion animation software. Being a multiplatform software provides it with an edge over others in the form of flexibility and creativity and also being user-friendly.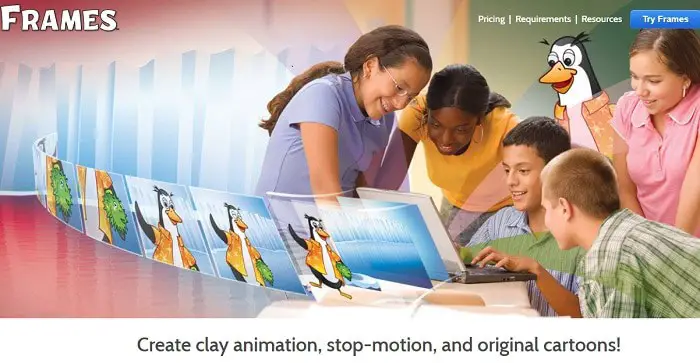 It creates Claymation, Stop motion animation and digital storytelling quite simple to work with. Also, Frames can efficiently be in use by beginners and professionals alike. It gives you the power to create your cartoon characters. Furthermore, it is quite popularly in use in the education sector for learning the art of stop-motion animation.
MovAvi video editor is an extremely easy to use software used to create amazing animations. This video editor gives you the benefit of super-fast rendering, various cool effects, and features to better your videos.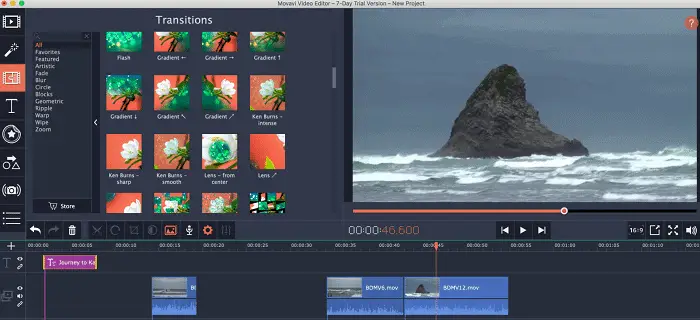 MovAvi also provides beginners with sufficient guides and walkthroughs so that anyone can learn and start to work on it easily. It also lets you convert and save your video in a lot of different formats. If you are someone who is interested in animation and video editing and have no clue from where to start, then this is the best option for you!
It is a kind of Stop Motion Software which reduces your effort quite a lot. Not to mention, it also lets you create and work with your character in just a few clicks. It's quite user-friendly, easy and straightforward.
It gets the job over in the way you desire in the minimum effort. Also it is Windows compatible. It works with any video which is consistent with Windows PC. Similarly, it works with many other capture devices like digital and analog cameras, webcams, etc.
Again a cross-platform animation tool which designed to help filmmakers in creation Stop motion animations. It has onion skinning format which will make you get an overlay of frames with ease. Also, after the completion user can easily export the final movie into more popular AVI and QuickTime video formats.
If you are not fond of hassles and are looking for a simple software to get you done with the work quickly and effectively, then FrameByFrame is the software for you. It provides all the basic features and is compatible with the iSight camera.

For a less advanced and user-oriented software, it has a wide amount of effects that can help to enhance your videos more. It is a free platform and is a great option for you if you don't want any complexities and just get your work done.
Conclusion
We hope this article is the answer to your search of the Stop Motion Software. Do let us know which one you are going to go for. Cheers!