Animation nowadays is getting a lot of attention from everyone, and many creative-minded people are venturing into this field and making quite successful careers out of it. Thus, you must know about the best Stop Motion Software out there.
Stop-motion is a way of creating animation movies by physically manipulating the objects to appear as if they are moving. So here is a list of applications for your windows that lets you play with this technique and unleash your creativity. If you are new to animation, you can look at our beginners' guide on how to make an animation.
Top 20 Stop Motion Software
Check out this list of stop-motion software:
This is a one–stop solution for your editing needs that provides many features. It has an accessible interface that all can use, and most experts have reviewed it to be possibly the best option available for editing. 
It is supported by Apple, Android, and Windows OS alike. Its features include giving sneak peeks while editing and providing services for editing graphics and manipulating audio.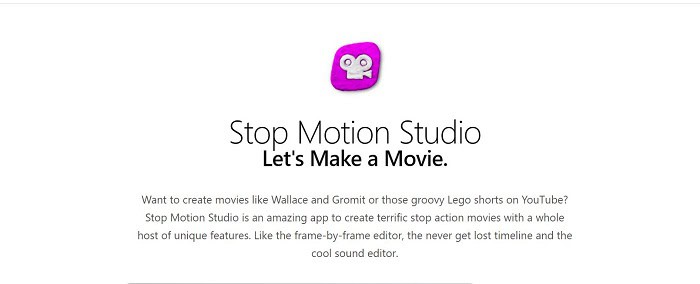 It is also possible to access your images from your library by importing them. Besides, it is possible also to apply special effects on audio and record narration. It offers many filters and inline captions that can enhance the quality.
Heron Animation
 This tool is the best free option for editing videos.  This tool best suits people just starting to venture into the editing world.
It is possible to capture consecutive photographs from an attached webcam and collect all the shots in real-time motion.
It is a web–based software suite for your editing needs.  It provides features to allow you to mingle on this platform to make photographs and GIFs and helps you edit and create new videos.  Look at the best gif animator software here.  

It is also possible to change the size of your file, attach sound and captions to your work, and many others.
Clideo is also web–based and very user-friendly. All that is required of you is to upload the photographs and manipulate the rates of the clips and their pace.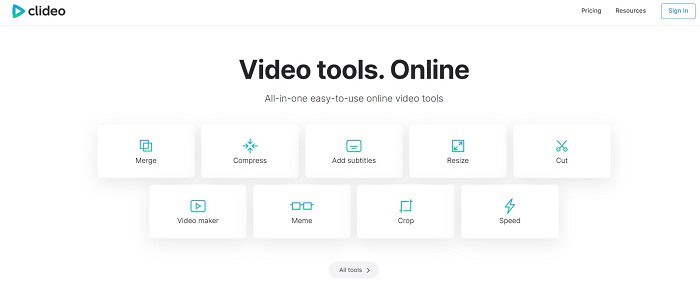 It also offers to apply the effect that reverses your clip.
 This one–stop solution can be used in MAC as well as Windows. This software can capture multiple images and clips and morph them into stop-motion videos. You can directly transfer pictures to the editing chronology from your device.
Basically, you can do anything you want to do to the photographs- shift, copy, or just remove them. You can also add multiple variations of transitions if the SM picture contains more than one movie sequence.

Power Director also offers a library of royalty-free audio that will benefit you while editing audio. The most significant part about this is that it provides many effects that can be applied to your work- from green screens to overlays and tracking motion.
This is the most excellent choice for both beginners and pros alike because just as the interface is amicable for most people, it offers just enough variety to please the experts.
 One of the best that the market has to offer, IstopMotion is famous for a reason.
It is relatively affordable, requires a low system to run, and its features help you to use your iPhone as a camera that can be regulated from your iPad.
Stop Motion Pro is an application, especially for Windows platforms. This software is used for professional and higher level or advanced levels of clay animation, stop motion animation, cut-out animation, and pixilation.
This software is quite famous for handling mega projects. It will be excellent software for people who want to venture into the world of stop-motion animation and let their creativity unravel.
Filmora Stop Motion Software
Filmora has become a fan favorite thanks to the number of video editing features it provides. It is a platform that both beginners and professionals use as it allows for an easy interface and advanced features.
This video editing software is famous for its precise audio mixer, which helps to achieve superb audio quality, and its vast media library is full of variety. Name a feature and task to do; Filmora will have it covered. Flimora is the best way to go if you like video editing and animations!
Every application is with a specific audience it will cater to. This app is not entirely for commercial purposes. Or to handle substantial mega projects as its other counterparts. Instead, it aims to educate young minds in the field of animation.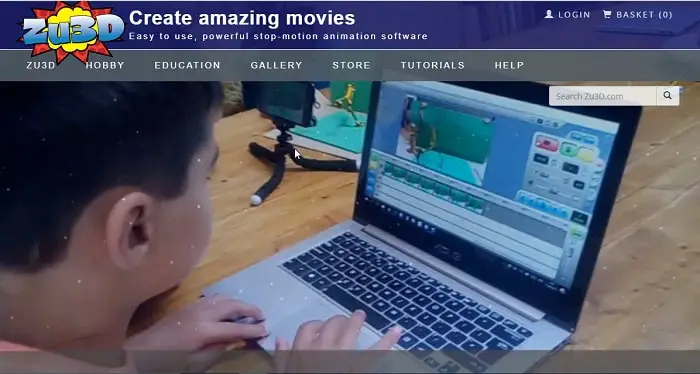 This application is user-friendly, easy to understand, and exciting to work with so that a child can understand how animation works and create their characters. They enjoy this field and figure out their talent in their early life stages.
See Also: 10 Best Free EPS Editor Software for Windows – TechWhoop
This software is designed for the Windows platform and is again an application made to cater to younger minds and is targeted to be used in the educational sector.
With a few key features like audio scrubbing and Chroma key system, this application makes Stop motion animation more comprehensive and easy to use. This is a relatively simple and easy-to-use software for animators and animation producers.
Are they looking to specialize in animation and Stop Motion programs more than competitors? Then Dragonframe is the perfect platform for you! This software has vast animation tools that are not readily available, so professionals prefer it.
This platform was designed and developed by industry experts and professionals themselves.
It lets you import your animation to the video editing platforms and has a keypad controller. It also allows its users to control the digital still cameras. If you are in doubt, a discussion forum is also provided to help you.  Dragonframe is a must-have software to take your animations to another level.
Stop motion Stop Motion Software
It is a free stop-motion software platform creatively designed for stop-motion animation. This software is aimed at the commercial market. It has been improved and enhanced recently, including a new style website, a better camera control system, and a navigator grabber.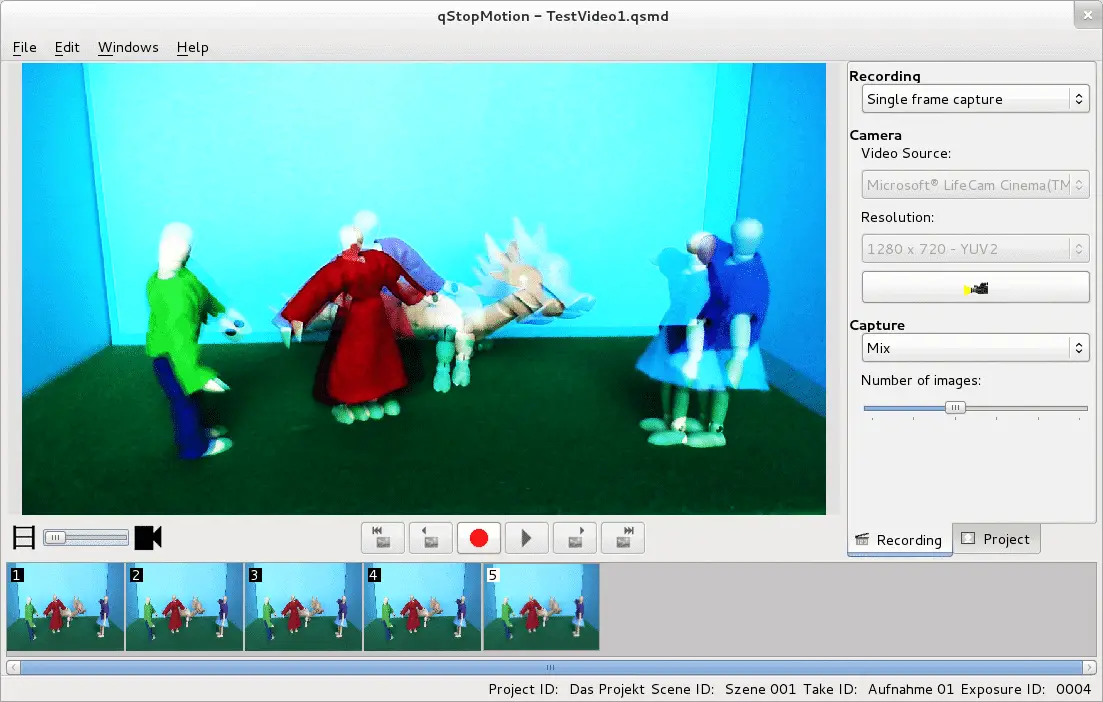 Suppose you have a storyline in your mind. In that case, this application will assist you in bringing your character into an animation platform and let you play with it creating a perfect one-stop-motion animation movie.
See Also: Top 5 Voice to Text Apps for Android (2023) – TechWhoop
Suppose I have to name an application with a unique design for commercial standards. And is multi-functional and a go-to tool for almost all professionals. This app tops the list. It's a thorough and thorough professional application with advanced features. So, you can use it in the pre-production stage as well.
From easy navigation to a straightforward interface and best support, this application will surely tick all the checkboxes for being one of the best professional stop-animation apps for Windows operating systems.
iMovie Stop Motion Software
Designed for the Windows platform, this high-tech stop motion software uses Claymation and LEGO stop motion movies. The key feature that makes this application interesting is that both beginners and professionals can use it.
So, you can choose the features you want to use and slowly work your way up from beginner to advanced level of animation. If you aim to learn the art of energy, this is your application.
See Also: 10 Best Free 2D Animation Software for Windows – TechWhoop.
MonkeyJam is a multiplatform software for creating and designing Stop Motion Animation movies. It provides much flexibility and gives you massive room for your creativity. With Monkeyjam, you can capture images from any camcorder or webcam and assemble them later to create your unique motion picture.
Just use the photos present in your workbench and add a few more. Moreover,  you can get a head start on your project to create a unique stop-motion animation experience.
A multiplatform Stop Motion Software that works as digital storytelling and stops motion animation software. Being a multiplatform software gives it an edge in flexibility, creativity, and user-friendly.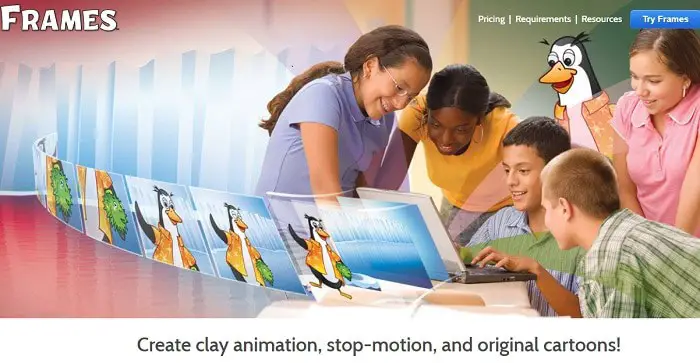 It creates Claymation, Stop motion animation, and digital storytelling that is quite simple to work with. Also, Frames can efficiently be in use by beginners and professionals alike. It gives you the power to create your cartoon characters. Furthermore, it is pretty popular in education for learning the art of stop-motion animation.
MovAvi video editor is a highly easy-to-use software used to create amazing animations. This video editor gives you the benefit of super-fast rendering, various cool effects, and features to better your videos.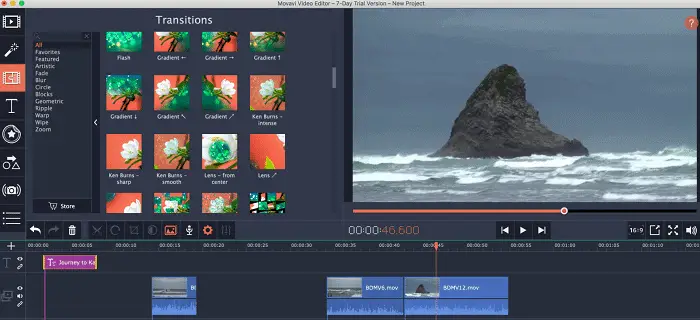 MovAvi also provides beginners with sufficient guides and walkthroughs so anyone can learn and start working on it quickly. It also lets you convert and save your video in many different formats. If you are interested in animation and video editing but do not know where to start, this is the best option!
Stop Motion Animator Stop Motion Software
It is a kind of Stop Motion Software that significantly reduces your effort. It also lets you create and work with your character in just a few clicks. It's pretty user-friendly, easy, and straightforward.
It gets the job over the way you desire with the minimum effort. Also, it is Windows-compatible. It works with any video, which is consistent with Windows PC. Similarly, it works with other capture devices like digital and analog cameras, webcams, etc.
Again a cross-platform animation tool designed to help filmmakers create Stop motion animations. It has an onion-skinning format which will make you get an overlay of frames with ease.

Also, after completion, users can easily export the final movie into more popular AVI and QuickTime video formats.
If you are not fond of hassles and are looking for simple software to get you done with the work quickly and effectively, then FrameByFrame is the software for you. It provides all the basic features and is compatible with the iSight camera.

Less advanced and user-oriented software, it has many effects that can help enhance your videos more. It is a free platform and a great option if you don't want any complexities and just do your work.
FAQs
Can you use stop motion software on Windows?
Yes, you can use multiple options mentioned above for editing stop motion videos in Windows OS.
Can I use Stop motion editing software for free?
While most of this above-mentioned software requires a paid plan, you can use Heron Animation if you want to use a free accessible easy to use software.
Conclusion (Stop Motion Software)
We hope this article answers your search for Stop Motion Software. Do let us know which one you are going to go for. Cheers!