EPS is an acronym for Encapsulated PostScript Vector Graphics. Graphics are the images that are created by the computer. These graphics are in the form of line arts, graphs, diagrams, geometric designs, etc. Thus, you must know about the best EPS Editor Software out there!
These graphics are illustrated in 2 different ways: Bitmaps or Vector Graphics. Vector Graphics are created using mathematical statements that place lines and shapes in the 2D or 3-dimensional space. These vector graphic images are stored in EPS formats.
An application that is capable of editing the EPS files is EPS Editors. EPS files are easy to edit, but finding an open source software that can fulfill all your requirements is difficult.
To make that process easy, here, we have the best 10 EPS Editor software that is free to use and compatible with your Windows Operating System.
Top 10 EPS Editor Software
Inkscape
Inkscape is a free design tool with flexible drawing tools, broad file format compatibility, and a powerful text tool. It also supports Bezier and spiro curves. Inkscape is a collection of various designing tools for drawing, shaping, texting, embedding bitmaps and cloning.
You can apply various transformations with numeric values for an accurate result. You can apply Z-order operations on your design easily with the help of the software.
You can form layers of hierarchical trees to make your design look even more interesting. There is so much more to explore the application. Download the application for free and enjoy the unlimited access to all of its features.
Scribus
Scribus is an open source application which can edit vector graphics. The EPS files are opened in a drawing pad, on which various editing tools can be applied.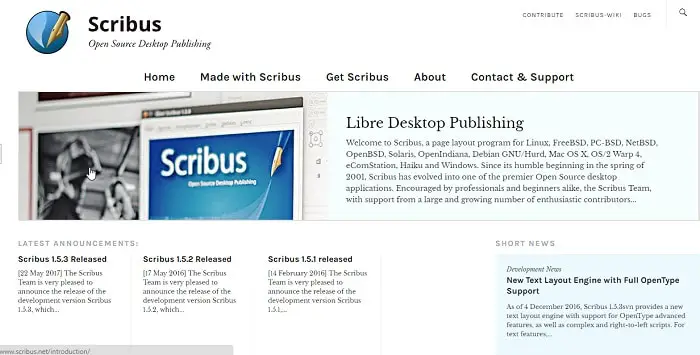 In the Scribus application, you can insert text, table, image, and shapes. It also supports Bezier curve and a free hand tool. You can apply filters to your image and preview before saving your file.
Microsoft Expression Design
Microsoft Expression Design is a freeware offered by Microsoft Corporation to perform edits on vector graphics. The application allows you to drag and drop files into the editor. You can draw shapes, flip them, cut certain part of it, zoom in/zoom out, copy, paste and delete. You can use a pen for drawing objects, fill colors, align and duplicate.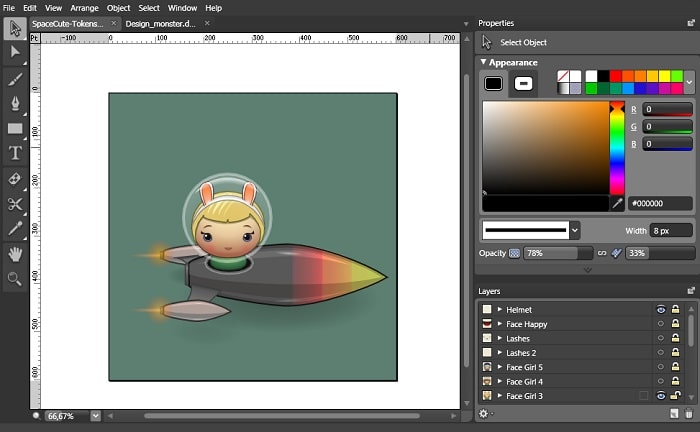 It is an advanced graphics editing tool that most of the designers prefer to have. It meets all the requirements that the user desire to have in an editing tool. Apart from the advanced tools, the basic editing tools are also embedded.
GIMP
GIMP is an image editor that lets you modify your images to a greater extent, to give the images a better look than the original. It  is not capable of editing or viewing EPS files by default. But, you can make the application work on EPS files by downloading the GhostScript.
The process of appending an external script may take extra time, but it is worth spending the time. You can add objects, and shapes to the image using the tools embedded in the software. It supports freehand drawing, path tool, pencil, blend, paint brush, etc.
GhostScript Download Link: http://www.ghostscript.com/
Inker
Inker lets you draw shapes neat and fast. You can organize the color palettes and adjust the colors. You don't require any special skills to master the app. It is a simple graphic design tool with a user-friendly interface. You can group your creations and layers as you like.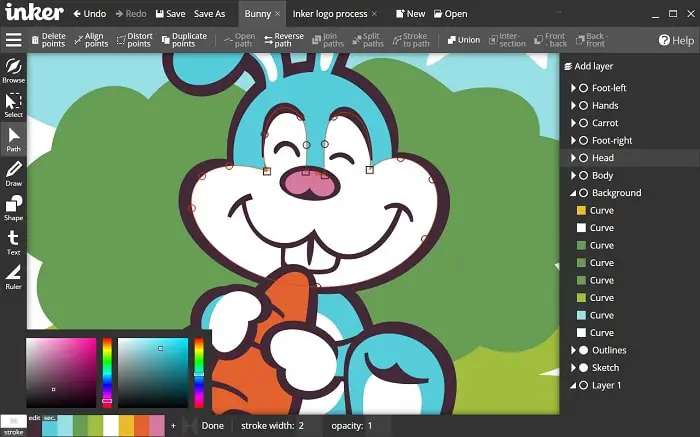 It lets you draw logos, typography and simplifies sketch inking. This simple, yet effective software is available free for Windows operating system as well the Android Operating System.
Vectr
Vectr is a graphics software used to create vector graphics for free. It is a flexible application where you can share your designs with a URL which can have access by the software or the web page. You create logos, presentations, cards or brochures with high-quality graphics.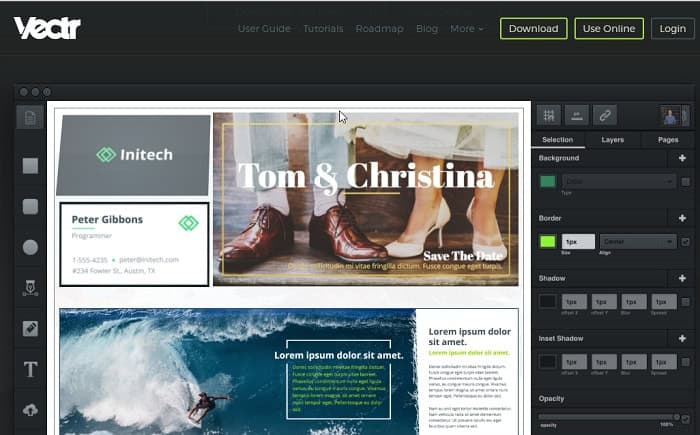 Vectr is a package of advanced editing tools and filters which enhance your graphic design experience with the software. There are extensive features to explore, and they are even fun to implement.
Gravit Designer
Gravit Designer is an open source fully featured software that works on various platforms including Windows. It has beautiful designs to improve your creativity and the beauty of your design. You can create designs and share them, where your designs are in the cloud.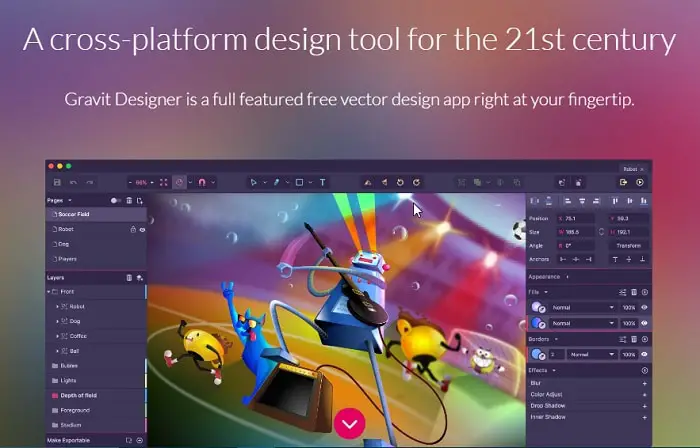 Gravit comes with advanced features in 2D vector design like Boolean operations, symbols, pages and much more. Explore the various features that are inside the application and use them to the fullest.
GhostView
GhostView and GhostScript are the two cooperating programs used to create vector graphics. It creates the viewing window while the GhostScript lets you draw in it. Also, GhostView is widely popular as an EPS Editor Software.
Likewise, it has extensive features to work upon and improve your design. It also supports keyboard shortcuts to access the tools from the keyboard.
Turbo Plot
Turbo Plot allows you to create plots and save them with bitmaps or vectors. Not to mention , it is a package of various editing tools and features to enhance the creativity in your design.
Moreover, it has a clean and simple user-interface which does not require any skills to use the application like a professional. Also, you can draw any number of figures in the application, and each figure is unique by a figure ID.
XFig
Similarly, XFig is a graphic design editor that lets you edit EPS files easily. You can draw figures using circles, rectangles, lines, curves, and text. Furthermore, you can convert the native Fig format to various other formats using the software.
Also, XFig supports keyboard shortcuts which speed up your entire designing process. All in All, a perfect EPS Editor Software.
Final Thoughts
So, this was out hand-picked list of top 10 EPS editor software out there. Give them a try & let us know your views.