There was a time when most of us had to hire professionals to get our birthday videos edited, with beautiful effects and transitions and then receive them in the form of a CD. Well now, technology has taken many steps forward, and we have several interesting and innovative software that can cater to our need for video editing with very simple operations.
See also: How To Download Embedded Video Easily? (2023)
The most important functions on which we can grade these video editors are:
Quick editing, such as increasing video quality, adding transitions, animations, etc.
Easy-to-use controls
Support for conversion into DVD for better storage purposes
Apple has always emphasized photo and video editing on its computers.
Adobe Premiere and After Effects are the leading packages that are not cheap.
iMovie was the best option as a video editor, but currently, it is not free.
The list below contains the best free video editing applications which shall accomplish your video editing needs satisfactorily.
It is an open source video editor capable of supporting several types of video formats such as DVD, MPEG, AVI, etc. To go along with it, it has a decent support range for audio, including WAV, AAC, and MP3. It is quite basic and provides well enough for simple editing.
The application is easy to install and comes with a detailed tutorial. So even if you are a newcomer in video editing, Avidemux shall still help you have a good experience with its easy-to-use interface. Advanced features cater to more experienced customers. The project has undergone many updates, with development at every step. And it's still on.
See also: How to Clean MacBook | Top 9 Methods (Both Air and Pro)
Blender is another Free Video Editing Software to look for if you are also into 3D rendering. It supports animation needs, such as modeling, shading, rigging, UV unwrapping, game creation, and more.
Its user interface features many intrinsic tools. In a way, Blender is very good for graphic artists and 3D enthusiasts. Being free and providing excellent 3D quality output adds to its virtue.
But, beginners will find a hard task getting around it and may need to see a few tutorials before using it. It is also worth noting that Blender is a very capable nonlinear video editor.
See also: 5 Best Lyrical Video Software For PC And Phone
Da Vinci Resolve, though the Studio version may cost $1000, the basic version is completely free. The good part of this Free Video Editing Software is that the image processing quality and its color correction capabilities stand ahead of the Studio version.
Da Vinci Resolve has limitations, as it only outputs in SD, HD, and Ultra HD. This may meet the needs of most people. The basic version also limits advanced grading and tracking tools, but this is to convince you to upgrade to the pricier version. Nevertheless, Da Vinci Resolve is one the most powerful video editing software available.
See Also: Download the iMovie App for Android For Free
It is an open-source, free video editing software that supports cross-platform operation. The shortcut is still in the active development stages. The interface has a variety of functions but is still laid out properly, which gives it the professional tier look.
Shotcut supports a wide range of video formats, including 4k and audio. Along with cutting, copying, and editing, it has an impressive set of video effects, including composting and transitions, which make using this software much more worthwhile.
Lightworks is an Oscar-nominated editor's chosen video editing application. The free version of Lightworks has video effects, titling, multi-cam editing, and a multi-layered timeline approach.
But on the bitter end, rendering your project is limited to only 1080p on Vimeo and 720p on YouTube. Though Lightworks Archives is another option to render, there is no proper H.264, MP4, or DVD manipulation.
So as powerful as it is, you might need to try it for free thoroughly before upgrading it to the paid version to make it more appealing.
See Also: How To Get Kinemaster For Pc Without Bluestacks In 2023
Kdenlive, abbreviated as KDE, is an open-source Mac video editing software that supports nonlinear video editing.
Its package is based on the MLT platform, which focuses on easy-to-use features and flexibility in operations. It supports a wide range of video formats, including AVI, QuickTime, WMV, FlashVideo, and MPEG.
The latest version of Kdenlive features multi-track video editing, support for keyframes, and a customizable interface. Though it may lack the capacity for commercial suites, it holds enough to meet amateur needs satisfactorily.
Jahshaka was previously known as CineFX. It is an open-source, cross-platform, Free Video Editing Software. Along with video editing, 2D and 3D animation, compositing, and color correction are other areas it works well. Amateurs, as well as professionals, can rely on this software.
The user interface uses the library of OpenGL to make the GUI. Recently, the developers have started to expand into the VR market by launching a new toolkit called Jahshaka VR.
Filmora is one of the finest video editing applications that can stand on par with iMovie. Video editing as well video conversion, this software services both of it. It has a vast range of video format support and a massive array of devices.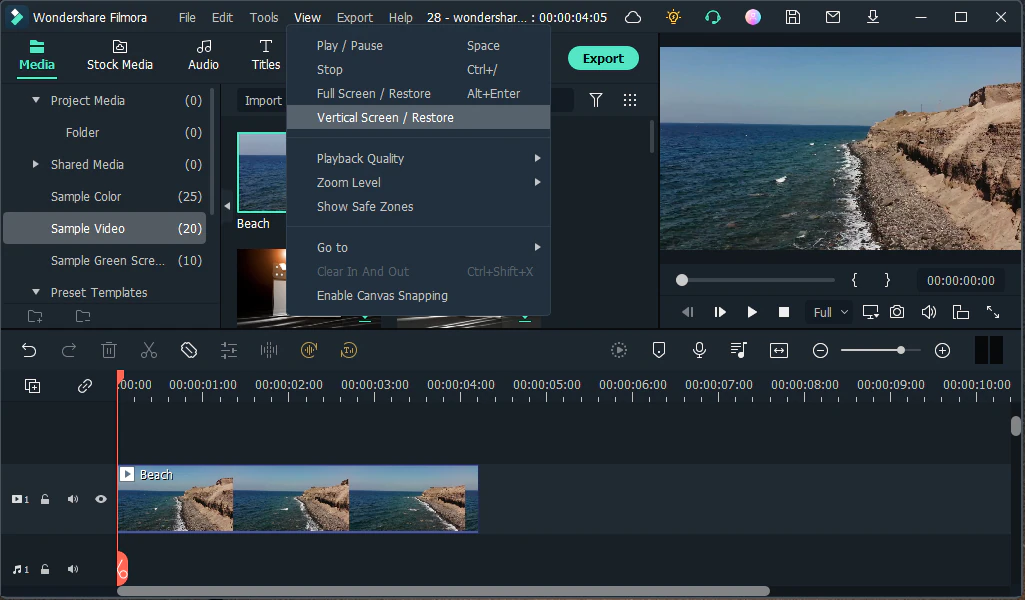 It has more than 300 eye-catching effects to add to your videos. Add music, and trim videos to the length you want, and it also supports almost all audio and image formats.
OpenShot is a cross-platform open-source video editor launched in 2008 to provide high stability and free accessibility.
It has many features, including vast support for various formats, unlimited video and audio tracks, animation keyframes, transitioning and compositing, titling, and many other features that a modern editor is expected to provide.
There has been a lot of criticism regarding its reliability, but OpenShot is worth trying for free.
This video editor is based on one of the ultimate media players, VLC. It is a non-linear Free Video Editing Software with a simple, easy-to-use interface. It does not need particular skills and can conveniently adjust to your video manipulation and media creation needs.
Some issues occurred due to sudden crashes, but this is a very promising video editor and certainly, adheres to the user's requirements.
Of all the editors mentioned above, each has its virtue. Adobe has the strongest might, but as per free availability, these editors greatly satisfy our media manipulation, audio editing, and especially video editing requirements.
Also, read our article on Movavi Video Editor. Click here!
FAQs
Is there a free video editor for Mac?
iMovie is the inbuilt free video editor that is available on Mac. You can also install other websites or apps to edit the videos for free. Avidemux, Blender, and Shotcut are some of them.
Is DaVinci Resolve free for Mac?
Software like DaVinci Resolve is generally universally compatible with platforms like Windows, macOS, and Linux. That is a free version available as well as a paid version.
Does all the video editing software have a watermark?
Not all video editing software has a watermark. Blender is a software that does not have a watermark.
Is DaVinci Resolve watermark free?
No, the accessible version of DaVinci Resolve will have a watermark. While if you use the paid version, you can remove the watermark.