Adults or Kids of any age group tend to have a liking for a common thing, which is Cartoon. From a tender age, we are accustomed to watching them, and they are a great source of imagination. In this advanced era of technology and science, we find ways to entertain ourselves without much toil. In the long run, anyone, be it a small kid or a mature guy who wants to watch Cartoon/Anime on the go. So instead of reclining in front of the TV for your favorite show, you can use these Websites to Watch Anime/Cartoon Online at any time you prefer. So now no time is wasting, no need of downloading and no waiting for your favorite show to appear on the screen. Find Alternatives for Rabb.it.
Now you can watch any Cartoon/Anime Show any number of times without any time hustle. Enjoy watching your favorite shows on a range of devices, be it a small android screen or a large screen laptop. Choose any show from a wide range of categories available across the Websites to Watch Anime/Cartoon Online.
So, if you are getting bored and have good internet facility, then just start watching Cartoon/Anime at your will anywhere in the world with just a few clicks. Nowadays, many Cartoon channels have their websites.
There are also a lot of websites to watch free movies online. After much research, I have found out some of the best Websites to Watch Anime/Cartoon Online. So, here are top 10 Websites to Watch Anime/Cartoon Online.
See Also: Torrent For Korean Drama I The Best You Need To Know
Websites to Watch Anime/Cartoon Online
WatchCartoonLive
The first entry to the list is WatchCartooonLive. The interface is quite user-friendly. When it comes to watching any cartoon or anime, this site stands out of the crowd. Also, it has got two great features like "Big size" and "Cinema mode."
The video quality is great, but it varies from one device to another. Watch free cartoons and anime series without any registration and Signup. Not to forget about its huge library arrange alphabetically.
See Also: LandViewer Review: Everything You Need to Know
WatchCartoonOnline
Very few of the free websites nowadays contain detailed plots of the videos. WatchCartoonOnline is one of the few sites which have a detailed plot summary. The library is quite stuffed with both anime and cartoon series.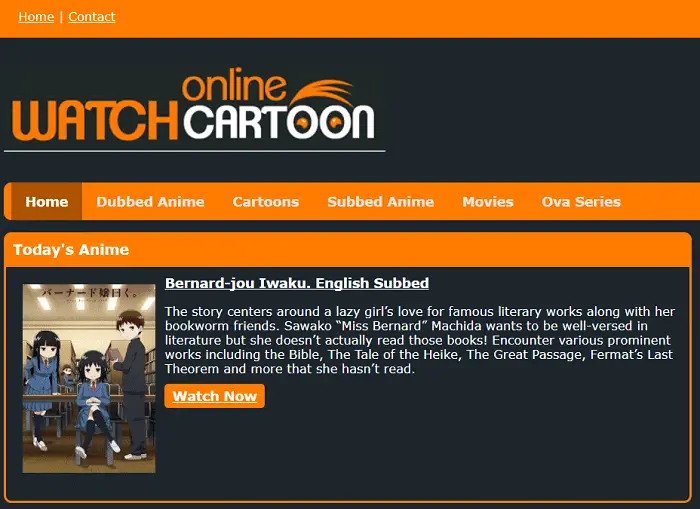 There are separate sections for cartoon and anime videos. Apart from cartoon and anime series, it also has a section for cartoon movies. So, to kill boredom or revive old times open the website and enjoy.
Visit: WatchCartoonOnline
See also: How to Make an Animation Easily [Beginner's Guide] 
YouTube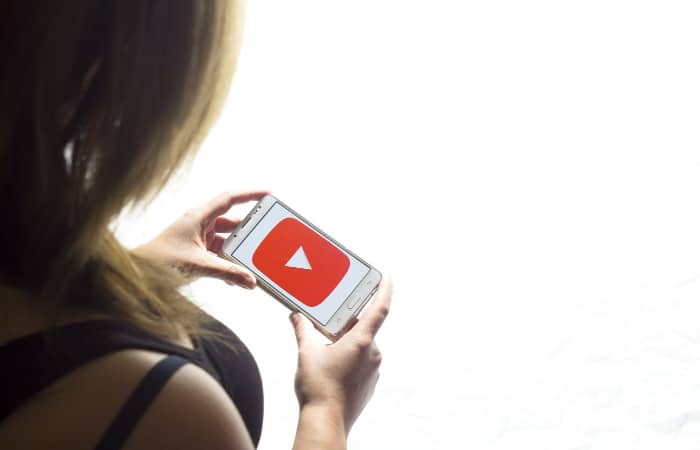 The most popular video search engine to Watch Anime/Cartoon Online is YouTube. So, you can find every type of cartoon and anime you want to view for free. To view it is not compulsory to log in but sometimes login is required.
Moreover, you get multiple video quality options here. The contents might not be sorted properly, but the huge library fills the gap. It has got App for all kind of platforms.
Visit: YouTube
Special mention: – YouTube has a special app for kids (YouTube Kids).
See Also: Foxtel Now subtitles I Learn to Enable and Disable Them
AnimeToon
AnimeToon is similar to its other sibling websites. The design and layout are similar to other websites. As the name mentions, it is clear the content of Anime is quite high as compared to Cartoons.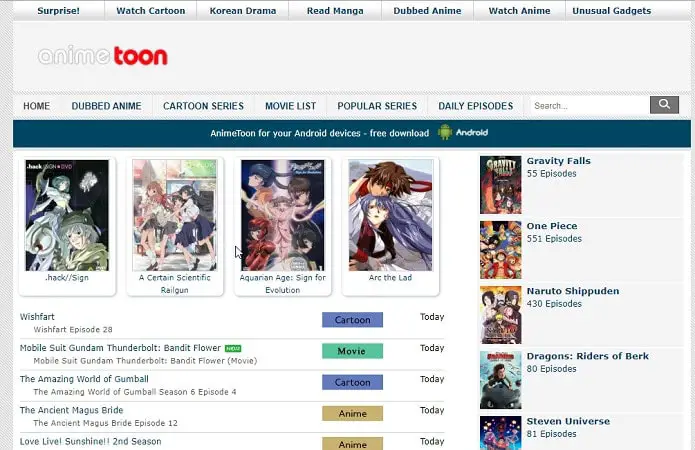 Don't get fooled the website Cartoon Series, Drama, Dubbed Animes, etc. The website has multiple video servers for video streaming, which means if the video is not playing well, we can easily switch to another server for easy viewing.
Visit: AnimeToon
See also: Best Animes To Watch On Hulu | Top 5 Anime Shows on Hulu
Anilinkz
Anilinkz is primarily for Anime fans. You would not be disappointed as it has a cartoon section too. The looks and design are similar to websites mentioned above.
The categorization is brilliant, and the tiles are quite appealing. The website has got sections like random, ongoing series, newly added, recommended, etc.
Visit: Anilink
Also Visit: 36 Free Movie Streaming Sites In 2022 (No Signup Required)
Toonget
Toonget is an amazing website to Watch Anime/Cartoon Online for toon lovers. The design of the website is different from other similar websites. The presentation of the videos is done quite well.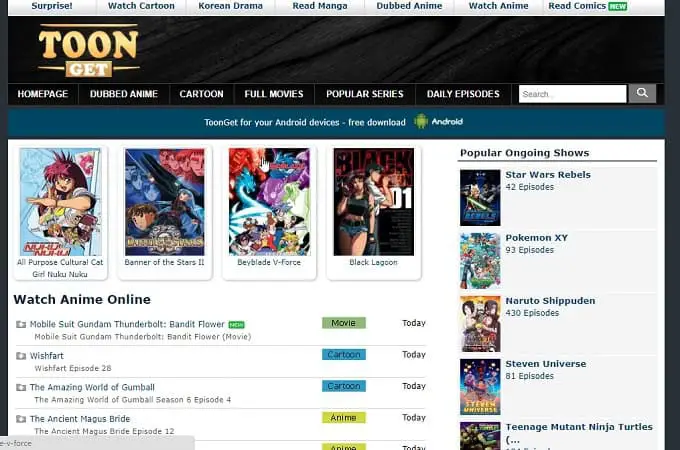 It also has an app for android users. So, chill out with your favorite toon show on you PC or android free of cost.
Visit: Toonget
KissCartoon & KissAnime
As you can see for yourself, I have mentioned two websites, because they have the same domain and are equally popular.
The name suggests its specialties, i.e. Cartoons. The design is quite appealing and sweet.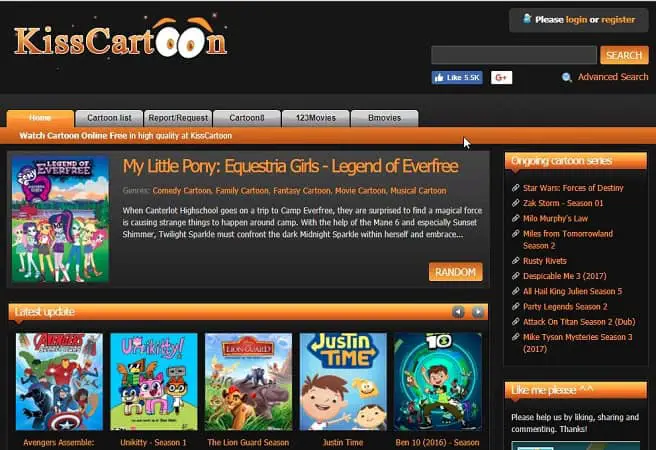 It has categories based on latest updates, cartoon list, requested uploads, ongoing cartoons, etc.
The website is same in design as the above-mentioned site. The only distinction between them is their color and content. With loads of Anime to watch, you would kill time easily.
Both the sites are outstanding to watch Toons. You can swap between the sites by using the alternate list option. You can also signup to access more options on the website. Open the website and enjoy.
Visit: KissAnime
GoGoAnime
GoGoAnime is the best place for anime. All the videos are dubbed in English for ease of understanding. Tap on anime list to find your favorite toon show from the list.
Very few sites offer such services for free. Don't believe me? Try yourself!
Visit: GogoAnime
CartoonCrazy
With a great look and attractive design, the website is unique. Like GoGoAnime all the Animes are English Dubbed.
Surf at your ease across the website and view HD videos. The site supports 360p, 480p, 1080p videos. So, start streaming now!
Visit: CartoonCrazy
CartoonSon
The ultimate destination for toon lovers. This website to Watch Anime/Cartoon Online is constantly updated and is quite easy to use. You can choose from the studio, characters, series, and shows which toon you want to view.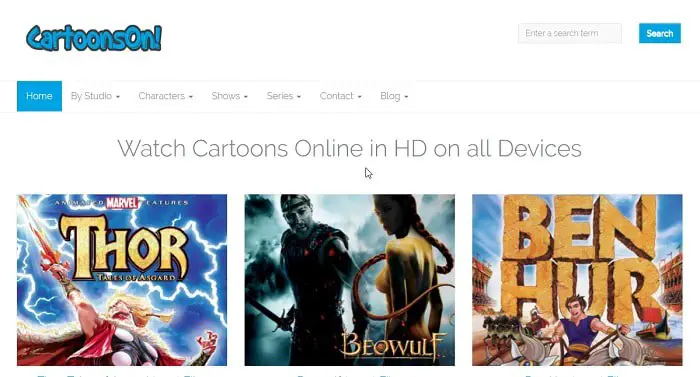 It gets support from all devices. So, now you need not wait for your favorite cartoon on TV. Just open the site in your leisure time and enjoy watching it.
Visit: Cartoonson
Cartoon Movies HQ
This website has an amazing database of cartoons and Anime. This website will let you watch whatever you want free of any price and without any issues. Cartoons movie HQ has been mentioned as a great site stream movies without any issues or problems.
Many of the best cartoons and Anime are available on this website. This site has also added another new feature, which is very much exciting. Now you can play anime games on this website free of cost.
Disney Junior
Disney Junior is a famous website where you can Watch Anime/Cartoon Online for free. This website is an authentic one and is related to the Disney studios.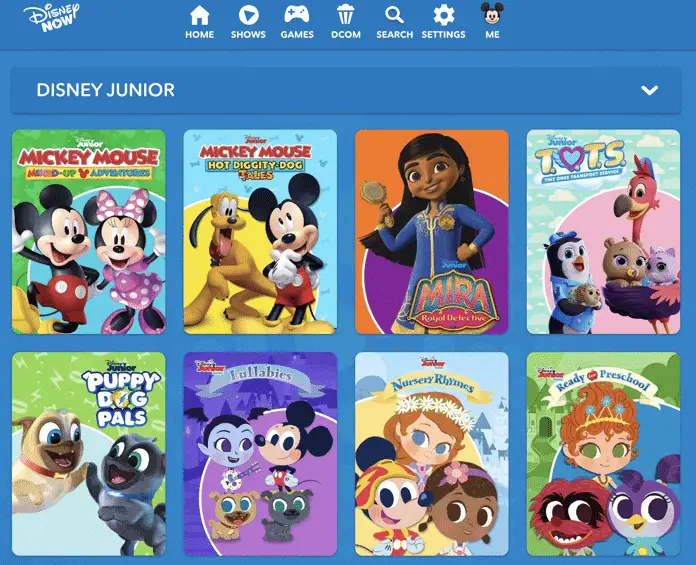 The best part of this website is that the interface is convenient and easy to use. You can watch cartoons like Barbie, etc. on this site. To be honest, this may be banned in some countries. But you can use a Virtual Private Network to watch. One of the best features that make this site recommend will is that there are no pop-up ads to disturb you that generally interfere with your viewing and streaming services.
Visit: Disney Junior
Nick Toons
This website to Watch Anime/Cartoon Online is related to the famous television channel Nickelodeon. This makes it authentic to use and watch cartoons and Anime on. The services of this website are available for free online.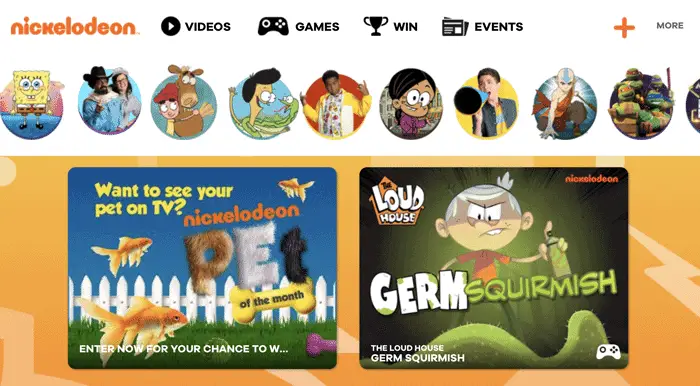 This website's streaming services are limited to the comics and Anime that are available on the Nickelodeon television channel. You will have a fantastic time watching cartoons. After using or trying this website, you will realize that watching Anime on this site, and you will face literally no issues. This is one of the most convenient and straightforward sites to use and stream cartoons on. You can watch Jimmy Neutro, Spongebob Squarepants, etc.
Visit: Nick
Crunchyroll
This website is another easy to use interface containing site that you will love. Crunchyroll not only contains Anime, but it also has a massive database for Manga, anime games, and shows.
Even though the major part of this website is available online for free to use, there is also a paid or a premium version available for you. This premium version will help you gain access to more Anime and cartoons available on this site. You will also be given a 14 day trial for a premium version.
Visit: Crunchyroll
Contv+comics
This website is one of the most interesting interfaces to look at. The interface theme is available in a dark mode, which makes it more pleasing and appealing to look at.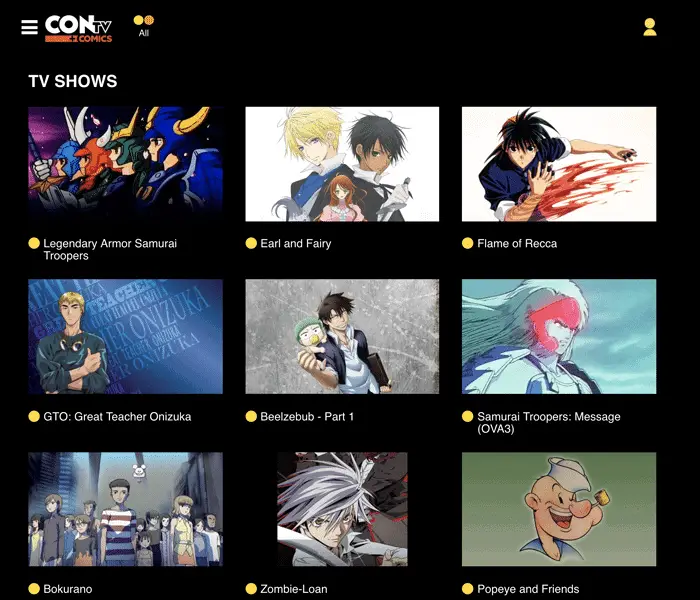 This website to Watch Anime/Cartoon Online has one of the vastest databases of cartoons and animals available. All the Anime and cartoons are divided into categories like must-reads, top comics, new videos, top videos, featured, and free. All the Star Trek fans are advised that this will steal your heart. It has all the Star Trek episodes in great quality apart from various other animals and cartoons available. All you need to do is to create an account and sign in to this website. Have fun. It supports languages like English, Dutch, French, Italian, and more.
Visit: Contv+comics
Masterani
Masterani is another website where you can view Anime and cartoons for free online. This website also has a dark and interface theme. You will be happy to know that this website updates regularly with the recent series and the website's episodes.
This website does not only contain series episodes but also contains anime movies. You can find movies and series based on their genres, or you can find them listed from A to Z manner on the site. This site so also has its own discord chat room, which anyone is free to join. This is one of the fastest Anime streaming websites available on the net. You can also get information about what you are about to watch with the ratings and others' reviews.
See also: Here Are Some Reasons To Why Mangastream Is Gone! 
Conclusion
I presume that the above-mentioned websites live up to your expectations. Be it to revive old memories, or just to kill boredom these websites will come in handy.
These websites can view across an array of devices, but the quality of streaming will vary from one device to another, the website and also network connectivity. Depending on your mood and taste you can choose whatever you want to view.
All of these Websites to Watch Anime/Cartoon Online are free of charge. Some websites might change their terms and conditions from time to time. So, if you are not comfortable with the terms feel free to try any other websites mentioned above.
I have tried my best to enlist the best Websites to Watch Anime/Cartoon Online I have found across the web. However, if I have missed any websites kindly let me know. If needed, further extensions would be here on the list. So, just open the web and enjoy Cartoon/Anime on the above-listed sites.