We all miss that PS2 game era, don't we? And ps2 scary games were always top-notch scary. So if you are also missing those days, then we are here to revive those old memories, so read on till the end to figure out which are the best ps2 horror games of all time.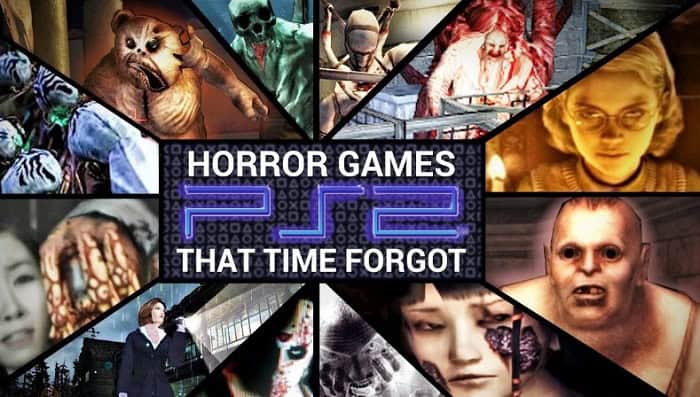 Numerous people rank the PlayStation 2 (PS2) among the finest gaming systems. This is because it boasts a large selection of horror games that have contributed to the genre's development.
The top 10 best PS2 horror games are Resident Evil 4, Silent Hill 2, Fatal Fame III, Haunting ground, Shadow of the Colossus, the suffering, Cold fear, Blood Will Tell, Koun, Siren, etc.
In this article, we have listed the Top 10 best ps2 horror games of all time and help you pick out the best of the listed games, so make sure to read until the end of the article.
See Also: PS4 Hacks You Probably Didn't Know Existed!
What is PS2?
The PlayStation 2 is the 6th home video game console created and made by Sony Computer Entertainment and is frequently referred to as simply "PS2." The PlayStation 2 was the console's replacement initially introduced in 2000. With more than 155 million copies sold worldwide, the PS2 was one of the best-selling and most successful video game platforms. 
Additionally, it offered backward compatibility for the PS1 games it replaced, making it the first video game system with complete DVD compatibility. The PS2 is famous for its enormous catalog of games, which includes plenty of horror titles and covers many genres. Despite the PS2's discontinuation in 2013, many of its titles are still popular.
Top 10 best PS2 horror games
One of the top gaming systems of all time, the PlayStation 2 (PS2), had a wide assortment of scary ps2 games that contributed to the genre's development. Here are the top 10 best PS2 horror games:
Silent Hill 2
The psychological horror video game Silent Hill 2, launched in 2001, is one of the all-time greatest games ever made. James Sunderland, the player-controlled character, is on the prowl for his departed wife in the enigmatic town of Silent Hill.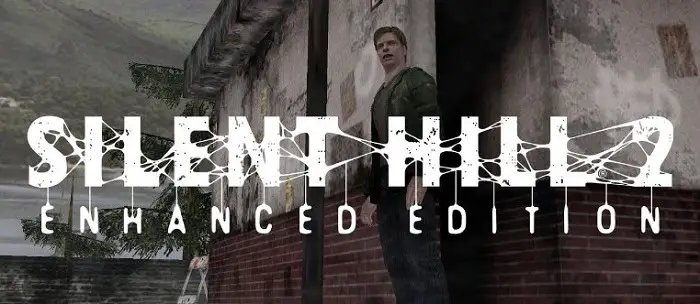 For lovers of survival horror, the game is a must-play due to its gloomy setting, unsettling animals, and compelling narrative.
Download: Silent Hill 2
See Also: PS4 Won't Turn On Error | 10 Easy Ways To Fix The Error
Resident Evil 4
A seminal work in the survival horror genre, Resident Evil 4 came out in 2005. Players command Leon Kennedy as he battles hordes of ill villagers and terrifying beasts in a secluded Spanish town.
The game's fast-paced gameplay and over-the-shoulder camera perspective set it apart from earlier Resident Evil games and contribute to its status as a series classic.
Download: Resident Evil 4
Fatal Frame II
Crimson Butterfly: players in this 2003 survival horror game must use a camera that can record ghosts to unravel the mysteries of a haunted town.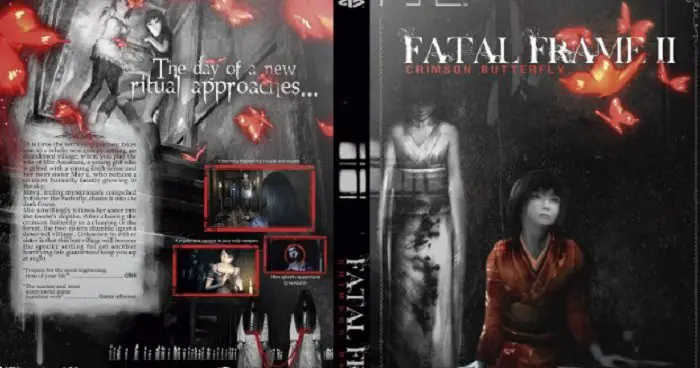 The game is a must-play for enthusiasts of the genre because of its captivating atmosphere and challenging ghost battles. Ironically, this is also one of PlayStation 2's scariest games for ps2.
Download: Fatal Frame II
See Also: How To Check Playtime On PS4 | Simple Guide
Haunting Ground
During her attempts to flee a mystery castle while being pursued by her assailant, Fiona Belli is shown in this 2005 survival horror game.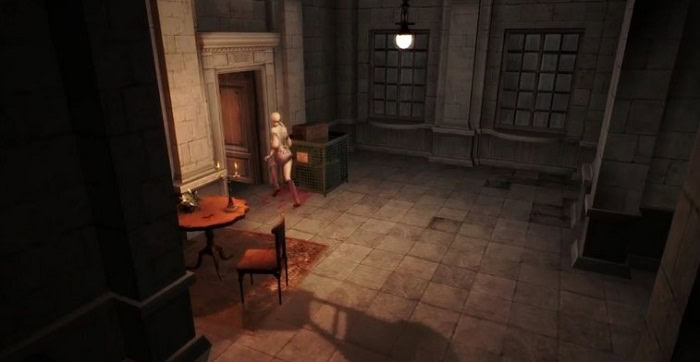 Because of the inventive "panic system" in the game, the player's decisions under pressure are an important part of the gameplay.
Download: Haunting Ground
Shadow of the Colossus 
Despite not being regarded as a classic horror game, the frightful colossi and gloomy atmosphere in this action-adventure game from 2005 might tempt aficionados of the genre to try it. While Shadow of the Colossus' story is sparse, it is incredibly impactful. The game is heavy on atmosphere, and the relationship between Wander and Mono is touching. The colossi are each unique and pose a different challenge, and defeating them is immensely satisfying. The game's world is gorgeous, and exploring it is a joy.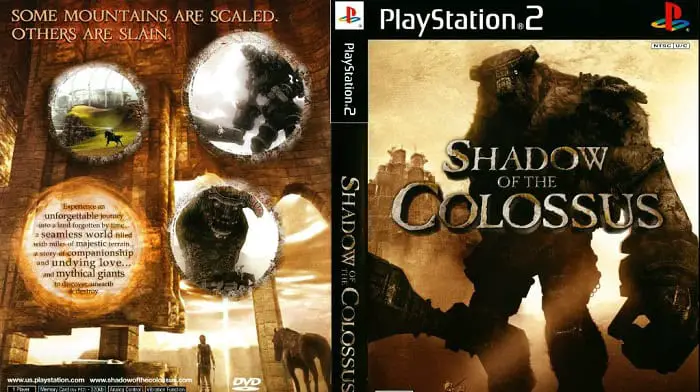 Shadow of the Colossus is an incredible game worth your time. If you're looking for an emotional and challenging experience, look no further.
Download: Shadow of the Colossus
See Also: 14 Best PS4 Games For Girls To Play [Updated 2023]
The Suffering 
Players assume the character of a death row man who has been wrongfully accused of killing his wife and children in this 2004 first-person shooter game, which includes both melee and ranged action.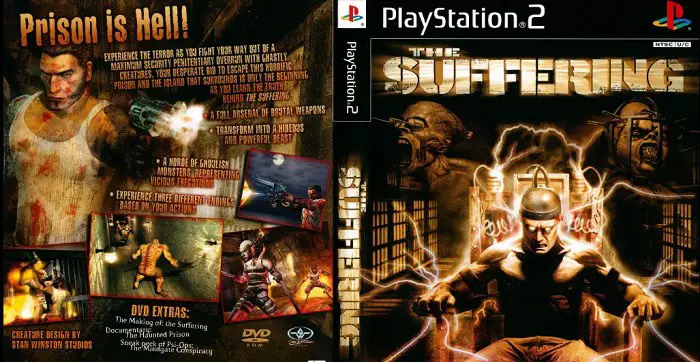 The game is a horror classic because of its bizarre monsters and unsettling surroundings.
Download: The Suffering
Cold Fear
On a ship that dreadful animals have invaded, this 2005 survival horror game takes place. Players must use weapons and fast thinking to survive the danger on the ship.
The Cold Fear game was met with generally positive reviews, with critics praising the game's atmosphere and graphics. However, the game was criticized for its short length and lack of replay value.
Download: Cold Fear
See Also: PS4 Emulator | Top 6 Picks For PS4 Emulators For PC In 2023
Blood Will Tell
This action-adventure game from 2004 has a distinctive aesthetic that draws inspiration from Japanese horror comics.
Players take control of the protagonist, a half-demon, half-human who is on a mission to learn the truth about his history and the formidable monster he must confront.
Download: Blood Will Tell
Kuon
The otherworldly monsters and conventional Japanese horror components are present in this 2004 Japanese survival horror game.
As they investigate a haunting estate, players assume control of one of two characters, each of whom has a backstory.
Download: Kuon
Siren
A group of players must battle for their lives in a rural Japanese hamlet that has been overrun by zombies in this 2003 survival horror game. The game's "sight-jacking" function, which allows players to see through their opponents' eyes, increases understanding. For fans of PS2 horror games, this is a must-play.
The list of PS2 horror games is extensive, but only a few made it up to the list. The PS2 also offers a variety of spooky games for followers of psychological horror, action horror, and traditional survival horror. According to critics, these survival horror games, ps2, are among the scariest and best.
Download: Siren
See Also: Best Ways On Replacing Ps4 Controller Battery
FAQs
What qualifies these PS2 horror titles as the greatest in the genre?
A mix of elements, including their horrific atmosphere, unsettling monsters, in-depth narrative, gameplay mechanics, and overall effect on the survival horror genre, make the titles in the article the finest horror games for the PlayStation 2.
Is every one of these games classified as survival horror?
Some games on the list, like Shadow of the Colossus, are classified as action-adventure games with spooky settings. Yet, they are popular for providing players with a terrifying experience. Most games on the list come within the survival horror genre.
Can you still play these games on current consoles?
Some games mentioned in the piece, like Shadow of the Colossus, have been remade and published on modern systems. In contrast, others may be played through emulation or using the PS3's PS2 backwards compatibility feature.
Are these games age appropriate for small children?
These games' violent nature and mature themes make them inappropriate for children to play with. As a result, the Entertainment Software Classification Board (ESRB) has given a number of these games the 'Mature' rating, classifying them for players over 17.
Conclusion
The PS2 offered various horror games that suited all player types. From psychological dread to action terror, the PS2 has it all. These games are among the scariest and greatest survival horror ones currently offered on the PlayStation 2. They're proof of the PS2's robustness as a gaming system. If you appreciate them, you should play them. This was our best ps2 horror games list. We hope this article took you on a ride down memory lane.