Are you planning to start your career in Computer Networking and don't know which book to study? The wait is over; we are here with the 10 Essential Networking Books you Must read today.
Some Of The Essential Networking Books You Must Own To Make A Difference: CompTIA Network+ Certification- by Mike Meyers, The Complete Guide to LAN Switching Technology-Rich Seifert and Jim Edwards, Network Warrior- by Gary A. Donahue, Network Programmability and Automation- by Jason Edelman, Scott S. Lowe, and Matt Oswalt, etc.
These books are written by world-famous authors who concentrated their life-long experience on the topics. Make sure to read till the end and get the ideal pick of the top books on networking for yourself.
Best Books About Networking
There is no doubt that professional networking books are the best source of learning the concepts. However, it is challenging for beginners to choose an ideal book cover for their studies. Look at the following books that will make the subject easy for you.
Network Programmability and Automation- Jason Edelman, Scott S. Lowe, and Matt Oswalt
The first networking book you can read is Networking Programmability & Automation. You will get a detailed explanation of the API's role in automating the network. Moreover, it covers every detail of Python, Linux, XML, JSON, etc.
You get various in-depth research papers to operate Salt, Ansible, and Stack Storm on your networking devices. The book also contains separate quizzes to test your knowledge after each chapter.
See also: NIST Cyber Security Framework | What Is It & How To Manage
Network Warrior- Gary A. Donahue
Network Warrior is a perfect book for people wanting to explore the networking subject deeper. It takes you through the world of routers, firewalls, switches, VLANs, MPLs, and various other technologies.
The best part is that you learn even more than the essential requirement of a certification exam. Further, you can solve practical problems and sample papers based on Cisco devices.
The Complete Guide to LAN Switching Technology-Rich Seifert and Jim Edwards
You already know that any network topology is incomplete without adequate switches between the routers, and this book will help you grasp the fundamental controls within the LAN. Also, the primary focus is to make students understand the advanced concepts from the exam's point of view.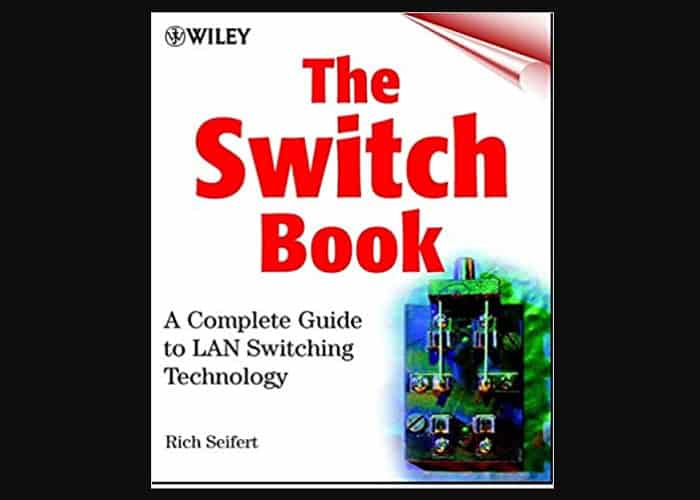 The Complete Guide to LAN Switching would be perfect for you if you want something professional.
CompTIA Network+ Certification- Mike Meyers
CompTIA Network+ Certification is one of the best books for networking, especially for beginners. The networking book has several questions from industry experts who share their experiences.
Some students read CompTIA as a reference book and get more information. You will undoubtedly learn new concepts related to computer networking without much hassle, and it will also help you secure a job interview in the long run.
Computer Networking: A Top-Down Approach- James Kurose and Keith Ross
The authors of this book are high-ranked university professors with decades of experience related to networking. Very few networking books can provide a structured way of learning.
Further, college students can grasp industry concepts from professional networking books. You start to learn from the basics of the IP layer and go down to the Physical Layer.
See also: Top 10 Websites Like Library Genesis | Updated 2022
Data Communications And Networking- Behrouz A. Forouzan
Next, we have Data Communications and Networking book that helps you understand complex topics. It has more than 700 infographics for students to visualize the concepts better.
However, the book's content is based on the bottom-up approach, just like in Network Layers. Make sure to purchase the latest edition for upgraded topics and new problems in the networking books.
Routing TCP/IP Volume 1- Jeff Doyle and Jennifer Carroll
Routing TCP/IP is the most valuable book you can get to learn the basics of IP protocols in a network. Also, Cisco routers are mentioned for referencing a node router in the topology.
Talking about topologies contains a detailed explanation of effective topologies used in the real world. You will learn more about IPv4 and IPv6 protocols in the book.
Mastering Python Networking- Eric Chou, Michael Kennedy, and Mandy Whaley
Programming languages like Python are advantageous to creating modern networking connections. This is one of the popular social networking books that teaches you the Python framework. It covers information on network security, AWS Cloud, and Azure networking.
Also, each chapter has its unique libraries and content-related problems. Thus, you can easily automate the entire process of connecting nodes.
See also: 8 Best Free E-Book Download Sites Without Registration
Software-Defined Networks- Chuck Black and Paul Goransson
Moving ahead, Software Designed Networking (SDN) is an essential segment for any person learning computer networking. Well, this book covers everything you need to know regarding the same.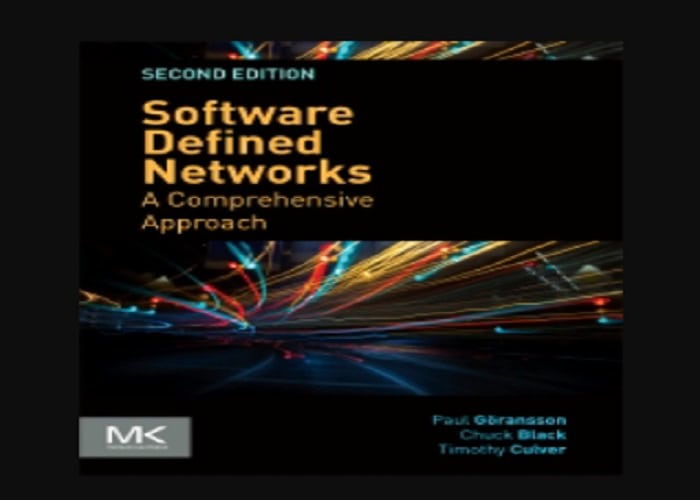 Students will also learn how SDN works in real applications and data centers. Also, it helps professionals with a firm grip on IP concepts to get a detailed overview of OpenFlow.
Computer Networks- Andrew S. Tanenbaum
At last, we have a top networking book with a self-explanatory name. The book is helpful for beginners who have minimal knowledge of computer networking. It contains 8 chapters fully immersed in different layers of the network.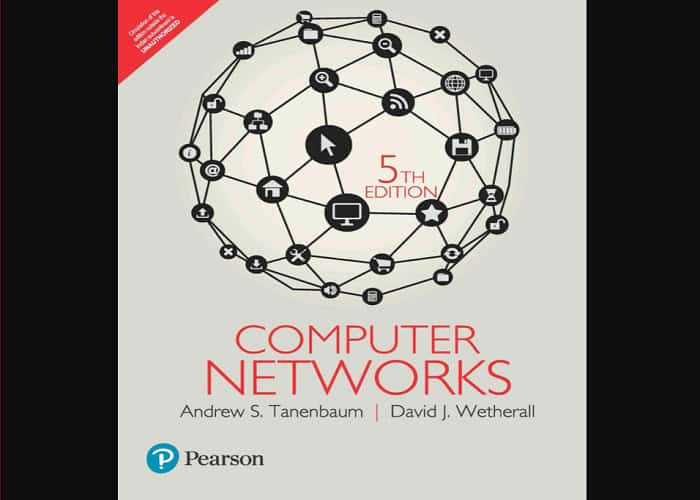 Moreover, it has internet routing, content distribution, etc. You can even purchase the book on Kindle and other digital platforms.
See also: Google Play Books Review | Best Place to Get EBooks?
FAQS
Are networking books suitable for beginners?
Yes, networking books cater to many readers, including beginners. Many networking books offer introductory chapters that explain fundamental concepts in a beginner-friendly manner.
Can networking books help with certifications like CCNA or CompTIA Network+?
Yes, networking books often align with relevant industry certifications, such as Cisco Certified Network Associate (CCNA) or CompTIA Network+. These books cover the required topics and provide in-depth explanations, practice questions, and exam preparation guidance.
Are there networking books specific to certain networking technologies or vendors?
Yes, there are networking books that focus on specific networking technologies or vendors. For example, books are dedicated to Cisco networking, Juniper networks, or protocols like TCP/IP or MPLS.
How can I choose the right networking book for my needs?
To choose the right networking book, consider your existing knowledge level, areas of interest, and specific goals. Evaluate the book's content, reviews, author's expertise, and relevance to your learning objectives. Look for books that cover topics you want to explore and provide practical examples or case studies.
Are there networking books that focus on network security?
Yes, network security is a crucial aspect of networking, and there are dedicated books that focus on this area. These books cover various security topics, including network vulnerabilities, threat mitigation strategies, encryption, firewalls, intrusion detection, and prevention systems.
Conclusion
Ultimately, we conclude our journey of exploring valuable networking books to help you learn the subject. You can refer to multiple books for a better understanding of the concepts. Moreover, these books contain practice papers that will be beneficial for testing your knowledge. The books are available in physical and digital formats depending on your preference, and we recommend reading about the author before purchasing the book edition of your choice.