Having a second number to conduct your business-related activities is always beneficial. This is because it allows you to separate your private life from your work life. Additionally, spoof text apps might be your next best solution if you want to get through to a stranger for work-related uses and do not wish to give up your telephone number. You don't want to limit the utilization of such apps to work-related activities.
Some of the Spoof Text Apps are-
Private Text
Anonymous Texting
Dingtone
Talkatone
Hushed
TextMe Up
Smiley Private Texting SMS
These apps can be utilized for pranking your friends too! With a spoof texting app, you can also defend your privacy on online dating sites. Long-distance or overseas calls can become cheaper for the person overseas if you switch your number to that of the person's local area code. Hence, making calling overseas less expensive for them too. Now that you've been acquainted with the benefits of spoof messaging apps, here is a list of the top 7 spoof text apps.
See Also: Alternate SMS Apps For Android Users
Private Text
Private Text is likely the ultimate spoof text app available for installation and has brilliant reviews on the Play Store. With Private Text, you can anonymously text easily, ultimately helping you shield your privacy. You get to select your second number, which the receiver will see in the text.
To add further to the safety and privacy factor, you can delete messages too. Once the messages are deleted, you will no longer receive texts from that person. Private Text offers no ads and unlimited and free inbound texts.
Visit: Private Text
Additionally, you get access to several numbers to message from. The app has a screen lock so no one can read the texts, and it permits you to hand out your location too. The texts are entirely encrypted. However, keep in mind that after a few free texts, the application offers in-app purchases for more.
Anonymous Texting
Anonymous Texting is an excellent spoof text message app with good reviews on the app store. Like the rest of the apps, you can keep your phone number to yourself with Anonymous Texting. The app provides unique phone numbers from authorized providers. You get complimentary incoming messages, the ability to send photos, and earn credits.
Visit: Anonymous Texting
The phone number offered by the app is ideal for handling different sites like dating sites to ensure your privacy isn't compromised. Anonymous Texting does run ads and comes with in-app purchases. To send messages, you have to earn or buy credits. However, the application provides several ways to earn credits for free, too, so it is worth checking out.
See Also: Video Chat Apps For Android
Dingtone
Dingtone is one of the most preferred spoof text apps on our list. Over 20 million people utilize it, and it has got brilliant reviews on the Google Play Store. With Dingtone, you can hold free calls and texts with an actual phone number handed by the app. You get free overseas calls to more than 200 countries and regions.
Visit: Dingtone App
You can select a local phone number from various countries like the USA, France, UK, etc. Calls with Dingtone are over the net so that you can save cell minutes. Remember that the application runs many ads if you use it for free. However, it does come with in-app purchases if you become tired of the ads.
Talkatone
This app provides you with an opportunity to text as also call your friends over the Internet. You can have overseas calls at highly reasonable rates. Talkatone provides you with the US or Canada's local numbers. The most significant part of this application is that it allows for burner numbers.
Visit: Talkatone 
Burning numbers is basically changing the phone number to something else. Talkatone lets you burn the number for free once, after which you must spend money. The app has excellent reviews and has obtained ten million-plus installations from the Google Play Store.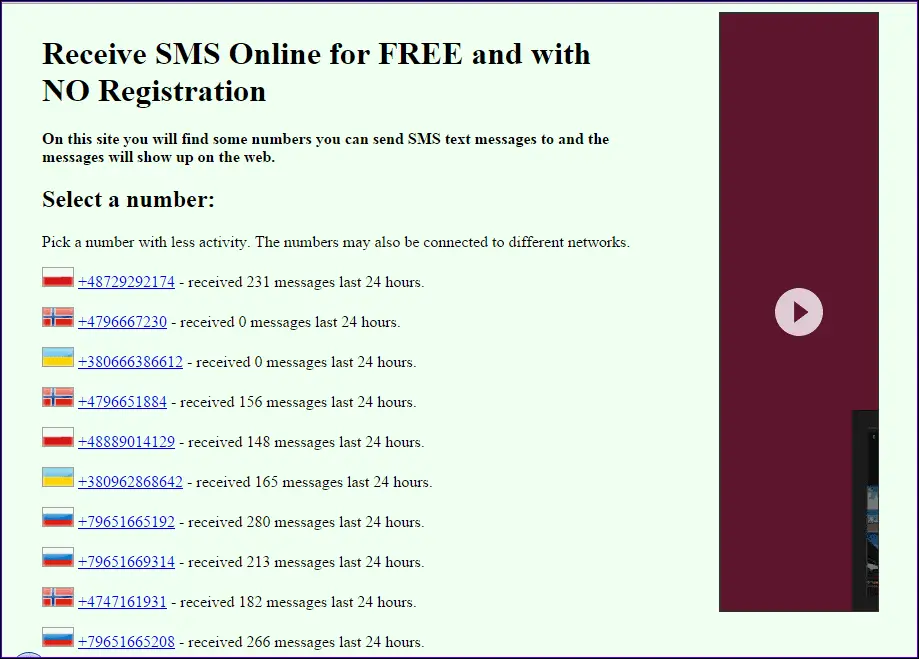 See Also: Voice Chat Apps
Hushed
Hushed is a brilliant spoof text app with 60+ countries' local numbers. You can utilize the app for calling and texting. It lets you manage multiple lines. The application never compromises your privacy. The numbers generated by the app can be used on online dating sites, business-oriented activities, and traveling.
Visit: Hushed
Conversations using this app are private, and the numbers can quickly be burned once you are through with them. The app provides you with a free 3-day trial, after which you must pay.
TextMe Up
TextMe Up is an app that works just like the rest, i.e., it provides you access to a brand-new number that can be utilized for messaging and calling. You get access to various numbers, which you can change with ease.
Visit: Text Me Up
It has also got great reviews on the Google Play Store. The app is subscription-based; nevertheless, you can earn free credits from the app.
Smiley Private Texting SMS
Smiley Private Texting SMS is one of those spoof text apps that is accessible both on iOS and Android. It has got brilliant reviews. Install the app and start to text. The application requires no sign-up. Add the number you have to message, and that's it. It is brilliant for protecting your privacy when contacting a potential buyer for something you're trying to sell online. 
Visit: Smiley Private Texting
Additionally, you can use it on dating sites and for business-related purposes. Overall, it is an excellent SMS spoofing app worth a try. However, keep in mind that the application comes with in-app purchases.
FAQs
How do spoof text apps work?
Spoof text apps manipulate the sender ID information in a text message. They typically use Voice over IP (VoIP) or internet-based communication protocols to send messages with a fake sender ID, making it appear that the message originates from a different phone number than the actual source.
Can spoof text apps be used for pranks?
Yes, spoof text apps can be used for pranks or practical jokes. Users can send messages pretending to be someone else, creating humorous or lighthearted situations. However, it's essential to use these apps responsibly and avoid causing harm, distress, or violating the privacy of others.
Are there risks associated with using spoof text apps?
Yes, there are risks associated with using spoof text apps. Misusing these apps for fraudulent activities, harassment, or impersonation can have legal consequences. Additionally, relying on spoofed text messages for sensitive communications or transactions can lead to misunderstandings, loss of trust, or compromising personal information.
Can spoof text apps be used for illegal activities?
Yes, spoof text apps can be used for illegal activities. They can be employed for scams, harassment, or identity theft by impersonating someone. Engaging in such activities is unlawful and can result in criminal charges. It's crucial to use these apps ethically and within the boundaries of the law.
Are there any measures to detect spoofed text messages?
Detecting spoofed text messages can be challenging, as these apps aim to mimic legitimate communication. However, network operators and law enforcement agencies may employ advanced techniques to identify and track spoofed messages. If you suspect a spoofed text message, report it to your service provider or local authorities.
What precautions should I take when using spoof text apps?
When using spoof text apps, it is essential to use them responsibly and ethically. Respect the privacy and consent of others, avoid engaging in illegal activities or harassment, and comply with the laws and regulations of your jurisdiction. Remember that this app misuse can have severe legal and social consequences.
Conclusion
So here is our top list of text spoofing apps out there. These apps are sure to aid you in protecting your privacy or even when you desire to prank someone! Want to know about downloading PhonePe Spoof App? Techwhoop will help you out!
See also: 10 Best MightyText Alternatives To Send SMS From PC