Fitbits are so prominent among modern smartwatches. Compared to competing smartwatches, Fitbit's ease of use is unparalleled. Fitbit relies on itself almost exclusively for its operations. Some Fitbit devices are only fitness trackers, while others combine fitness tracking and smartwatch features. Identifying your Fitbit device is essential. This article will use easy methods to answer your question, "What fit bit do I have?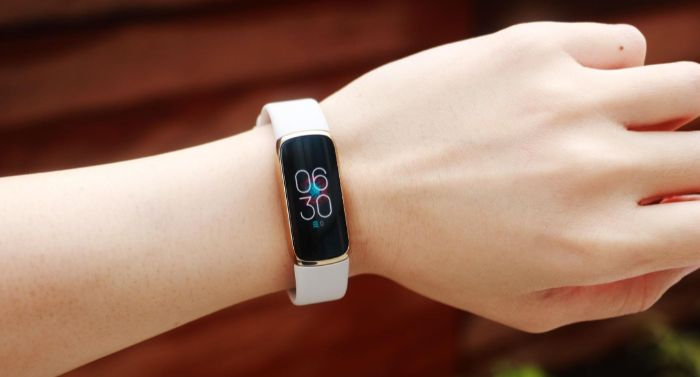 Some watches need to be connected to a phone or have cellular service enabled to function. Given its widespread success, Fitbit has spawned an infinite number of variants in recent years. Due to this, identifying Fitbit models might be challenging. But it doesn't imply it can't happen. You can use the Fitbit application or the Fitbit website to find your model name. Moreover, you can also use the Fitbit device by connecting it to your smartphone. Read further to learn more about the various Fitbit models and identify Fitbit models.
Read Blog: 7 Best Waterproof Smartwatch |Top Smartwatch To Get In 2022
Preliminary Methods
You can easily obtain the model number of a gadget in a few steps without any technical knowledge.
You should begin by looking for the box or packaging that your Fitbit came in.
Almost all Fitbit devices will prominently display the model name on the packaging. Check the online store where you bought your Fitbit to see if any purchases have been made. Titles typically include the Fitbit model names.
With the introduction of numerous Fitbits, it can be difficult to determine which Fitbit you have, particularly if you've had it for a while or if it was a gift. You might not be sure which Fitbit watch you have, even if it is a newer model. After all, Fitbit has been known to introduce more than one model in the same year.
You may also use photographs found online in addition to our description here to answer your question, "what fit bit do I have?"
Click Here: Fitbit Watch
Difference Between Trackers And Smartwatches
While they may have shared external appearances, Fitbit offered two distinct product lines. One is a counter that records basic exercise data as steps are taken and calories burnt. In addition to its line of fully-loaded smartwatches, Fitbit also produces greater models. The timepieces offer extras you'd expect to find on a high-end wristwatch-like an Apple Watch. New smartwatches include a tonne of cool new functions. The Fitbit blood pressure monitor is something many people would want to have. The following information will answer your question. "what Fit bit do I have?"
Check Me Out: Apple Watch Series 8
Trackers 
You probably have a tracker if you do not have features like Amazon Alexa and sleep tracking. The Fitbit family of trackers includes the older Inspire models, the more recent Charge models, and the brand-new Luxe model.
Regarding fitness trackers, the Fitbit Inspire is an affordable option that provides the bare minimum. A single button sits on the side of the slim gadget. The Charge now features a more squared-off and broader design than previous Fitbit models. Since it doesn't appear like a standard Fitbit, it stands out more easily. The newest fitness tracker from Fitbit is called the Luxe. It stands out from the Charge and the Inspire, which both have sharper lines because of their rounded corners.
Get Here: Fitbit Inspire 3
Get Here: Amazon Alexa
Smartwatches
In contrast to trackers, smartwatches have several useful functions that trackers don't.
Amazon Alexa and Google Assistant are examples of speech recognition software in this category.
Visit Here: 14 Best Text-to-Speech Software with Natural Voices
Get Here: Google Assistant
What Fit Bit Do I Have? Some Easy Methods To Know Your Fit Bit
Try these alternate methods if you're still having trouble answering your question, "what fit bit do I have?" after trying the above techniques.
Downloading The Fitbit App
If your gadget is already synced with your cell phone, read on. The model may be quickly located within the software.
Open the Fitbit app and tap the profile icon in the top left corner.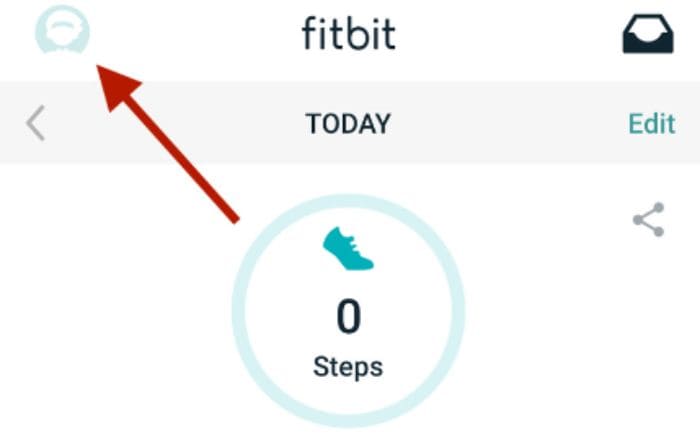 The name and model number of the device associated with your account should appear here.
To find the model number of a Fitbit instead of its name, just type "Fitbit Device Name + Model Number" into Google. If you require the model number, this should provide it to you.
Visit: Fitbit (android)| Fitbit (ios)
Using The Fitbit Device
Using your Fitbit with the prior technique requires an active internet connection. If your gadget isn't hooked up to anything, you can use it as a standalone checker.
You may access Fitbit's setting menu by clicking here.
Go to the About section of Settings.
Pick the Regulatory details option on the following page.
A model number rather than the model's actual name. The model number should be prominently displayed at the top.
If you have the model number, it's simple to look up the model's actual name online.
Using Android Fast Pair
If you are setting up your Fitbit for the first time or resetting it, you cannot use it during this period. For the gadget to get the necessary apps, you must link it to your phone. It's possible that the Fitbit app or the device itself won't let you locate the model number in this case. Thus, it becomes crucial to answer, "what Fit bit do I have?" You can't link to a device from the Fitbit app unless you know its model number.
Since Google bought Fitbit, it has been compatible with Android Fast Pair. Get your Fitbit going. A download icon needs to appear. Place the gadget close to any Android phone running Android 8 or later.
Initiate the setup wizard by a phone prompt specifying the model in use. The Fitbit app will automatically download, and the setup procedure will begin as soon as you tap on it.
Click Here: Fast Pair Validator
Exploring Fitbit's Product Listing
Both methods should be able to identify your Fitbit's model regardless of its condition. If you're still having trouble after trying the steps mentioned above, you can always check out Fitbit's product page and see how it stacks up against the competition.

You can obtain a general understanding of the model even if it looks like another model. If you have a Fitbit and want to know its model, you may scan it using Google Lens. Both approaches are shaky, but they represent your final ditch efforts if none of the other suggestions have worked.
This concludes all the techniques to answer your question, "what fit bit do I have?"
Check This Out: 5 Best Smartwatches For LG Phones
FAQs
Which Fitbit do I have? Charge 2 or a Charge 3?
The Fitbit Charge 3 is more discreet because it is smaller. It's significantly lighter, and its aluminum construction may be to blame; the Fitbit Charge 2's body is covered in stainless steel.
What exactly is Fitbit's 'water lock'?
When you're in the shower or swimming, the water lock feature will prevent accidental activation of your tracker's buttons. Turning on the water lock will prevent input from entering the activewear. However, to view or dismiss these alerts, you will need to unlock your tracker's display to view or dismiss these alerts.
Why is Fitbit Iconic used?
The Fitbit Ionic is the smartwatch made for you. Dynamic exercises, in-built GPS, continuous heart-rate tracking, and more can help you attain your fitness objectives. In addition to a special clock face, a trademark band, and an Adidas coaching experience, the Ionic: Adidas edition offers its take on the fitness tracker.
What kind of waterproof Fitbit should I get?
Fitbit's Ace 2 and 3, Charge 3 and 4, Flex 2, Inspire series, Ionic, Luxe, Sense, and Versa series are all water-resistant. The Fitbits on this list are not simply water-resistant; they are waterproof. Now you can take a shower or a deep swim without worrying about your fitness watch or tracker in the water.
Conclusion
Whether or not your Fitbit is associated with an account, you may use the techniques mentioned above to discover its model name and number. If your Fitbit doesn't power on for some reason, you may still access the product website to verify the model. You may also use Google Lens to help you locate the appropriate model. Whether a smartwatch or a fitness tracker, your Fitbit is always within reach. Apart from Fitbit, you can also check out the Top 11 Health Apps For Overall Health to Use in 2022 to keep your health in check.
We hope this article has helped you answer your question, "what fit bit do I have?"