You wake up one morning and are pumped up for your workout routine. You put on your running shoes and begin your daily routine. Everything seems to be working fine, but suddenly your Fitbit isn't working! It sucks, I know! You'd still be lucky. Once when I came from my morning walk, I found that my Fitbit won't sync to my tracker and couldn't load the data.
On an iPhone, go to Settings, touch Bluetooth, and locate the Fitbit gadget in the list to perform this action. On the following page, choose "Forget this device" by tapping the "i" next to the device name. To accomplish this on Android, follow identical procedures and choose "Unpair." Check to see if the data syncs after re-pairing the Fitbit device.
There might be instances when your Fitbit won't sync properly, and that causes issues. So, how do you solve this problem? Unless your Fitbit is in sync with your tracker, you won't be able to measure your growth and track your workout routines. However, we bring you 10 ways to fix the Fitbit Won't Sync Error. The specified error occurs in Fitbit quite often, and for almost everyone, it is just some minor technical gap that disturbs the connection.
The following are available solutions to ensure your Fitbit always stays connected to your tracker.
12 Methods to Fix Fitbit Won't Sync
The Fitbit app uses the Bluetooth connection on your phone to connect to your Fitbit Tracker. That keeps the dashboard on your app updated as you go through your workout routines. The data will only be transferred to your Fitbit app and tracker if the two are in perfect sync with each other.
Check your Device Compatibility
It can be possible that your device is not compatible with Fitbit. Usually, Fitbit can be synced with different devices, but this situation can happen.
So just go to the Fitbit app or website and put the model of your phone or device which you are trying to sync. Check if that device is compatible or not. 
Sync your Fitbit Manually
Your Fitbit can sync over Bluetooth without your intervention, but that doesn't mean you cannot manually initiate the syncing process.
You can tap the "Sync Now" button in the Fitbit App to initiate the syncing process anytime. The App tries to establish a connection with your Fitbit Tracker.
Check Whether your Tracker's Battery is Charged and Ready to Establish the Connection
Your tracker must be charged enough for it to function correctly and be able to establish the connection or respond to requests from the Fitbit App.
Ensure that the Fitbit Tracker is charged and not dead. That will clear off any possibility of battery or charge.
See also: 3 Ways to Fix Overwatch Console Error LC-202 – TechWhoop
Check your Internet Connection
An internet connection is a must for syncing the Fitbit with your device. Fitbit won't sync with the device if your internet connection is slow or not working.
Check the speed of your internet, and if it's slow, then fix that if you are using Wi-Fi and turn off your router. Start it again in 2 minutes and try syncing it again with Fitbit. You can learn whether your internet signal strength is good or bad.
Reboot your Fitbit App to Refresh the Connection
The default settings in your Fitbit app try to establish the connection with your Bluetooth and to your tracker.
When you toggle your Fitbit app multiple times, it tries to connect to the Tracker, and eventually, it does so. This method will mostly be if there is some temporary network issue with your Bluetooth.
Toggle Bluetooth and Relaunch Fitbit App
A more effective mechanism follows through toggling the Bluetooth connection as well. It will reconnect your Bluetooth to the various frequency bands in the air.
Once reconnected, relaunch your Fitbit app. It tries to establish the connection with the tracker once again.
This method is an extension of the previous process. It will let the user know whether the issue is in the App Source Code or the network. Most probably, this method will solve Fitbit Won't Sync issue.
Reboot Your Phone
One of the most common solutions to all your fundamental mobile-related issues is to Reboot your cell phone and initiate all the functions and modules again.
It refreshes the system and gives you a higher chance of Fitbit syncing to Tracker.
Uninstall and Reinstall Your Fitbit Application
Fitbit as an App receives regular updates from the Play Store or App Store. Many of those updates make some core changes in how Fitbit works or interacts with the Tracker and User. When none of the above methods work, you can uninstall the Fitbit App and Reinstall a fresh copy.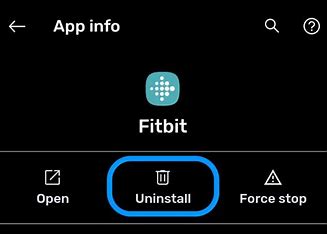 Some updates might have been corrupted during the download or installation process. A Fresh install will solve any software-related problem from the source.
See Also: How to Cancel LA Fitness Membership Online | Complete Guide
Reset your Fitbit Tracker
You may never have to use it, nor does it affect the functioning of the Tracker. This method is one of the most talked-about since the Tracker can be Reset by following a few instructions.
Every model of Fitbit has a unique approach to Resetting your Tracker. This process may take several minutes and resets the initial state of the tracker.
Check for Bluetooth Interference
Most of the time, you try to connect to the Fitbit Tracker via Bluetooth, and some other Bluetooth-enabled device is already in the process of connecting with the same. This interference causes interference with the Fitbit App and won't connect.
Ensure no Bluetooth is enabled on the device near your Fitbit Tracker trying to establish a connection. It might affect both the accuracy of connecting and the strength of the Bluetooth signal. The signal would be too weak to create a secure link and sync your Fitbit data properly over the air.
Once you ensure the above steps, you can follow the methods mentioned above again, and it will still work fine.
See Also: 15 Best Wireless Bluetooth Headphones for Windows
Forget Device in Bluetooth Settings
One way to ensure your Bluetooth starts afresh to connect with the device is altogether to remove any trace of it from the cache memory and forget the device so the next time when you try to establish a connection, you can completely start from scratch.
Update your Fitbit App & Tracker
Many software bugs in the previous installs or upgrades clear off in the newer system updates.
If there be any glitches from the Fitbit App side, then the app updates from the store would indeed fix it. If there is any device tracker problem, the Tracker update will resolve the issue.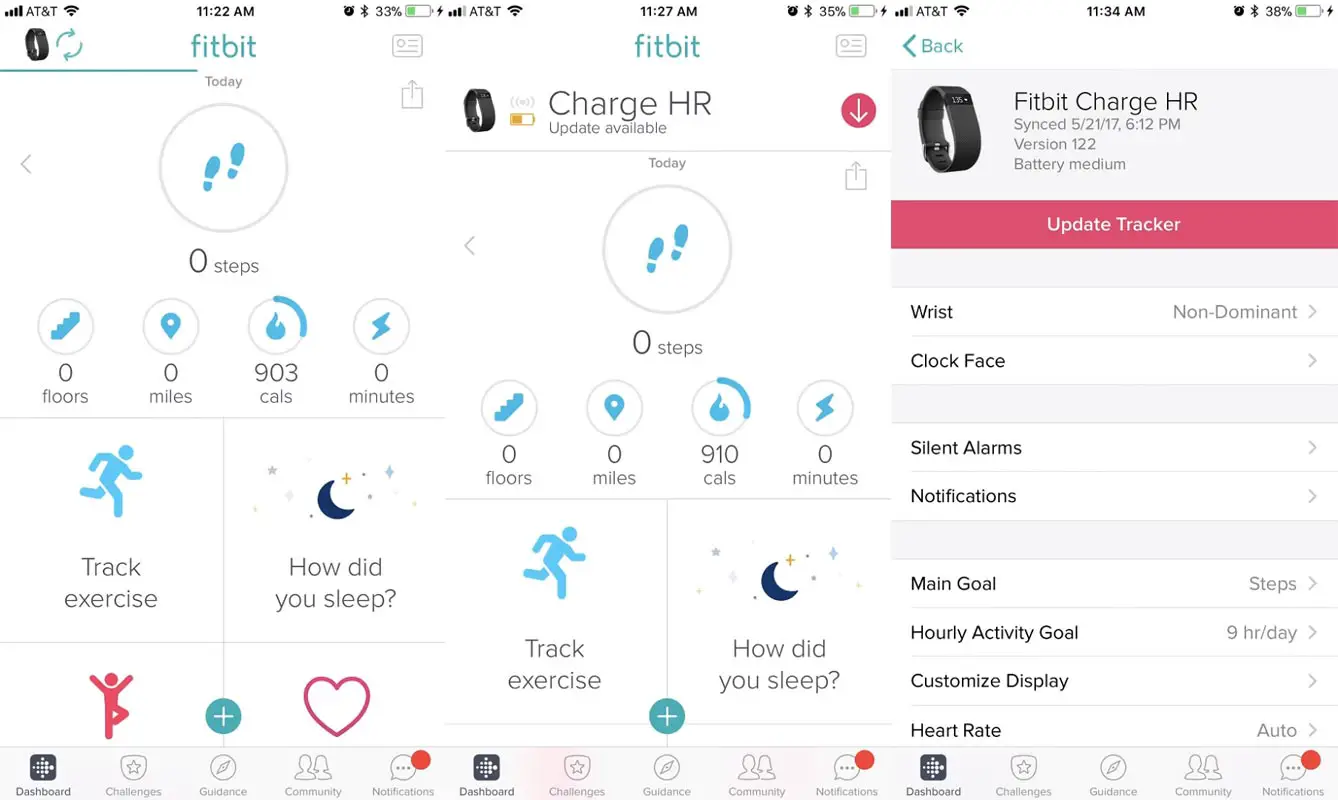 Make these updates and re-initiate the devices and Apps. Try to reconnect. It would clear off some more hurdles and hopefully establish the connection.
FAQs
What is Fitbit?
Fitbit is a device that monitors your physical health. It is a watch that connects with your android or iOS phone. It tells bout your heart ratings, shows calls and messages coming on your phone, counts your walk a day, tracks your sleeping, and many more.
Does Fitbit sync with iPhone?
Fitbit is designed in a way that it is compatible with most devices. To stay on the safe side we would suggest that before buying check the compatibility by visiting the Fitbit website. Enter the model number of your mobile and it will show you if it is compatible or not.
Can you answer your phone call with the Fitbit device itself?
The new model which is "Fitbit versa" and "sense" can help you answer your call directly. This feature also has a limitation. It will only work when your device is in a limited area. These new devices have built-in speakers and microphones. The old devices don't have this feature though you can accept or reject your calls. For answering you had to use the phone itself.
What is the difference between a smartwatch and Fitbit fitness tracker?
Fitbit is a fitness tracker device that is mainly designed to track your physical health. Though now it comes with so many features of calls and message notifications just like smartwatches. Smartwatches also come with so many features along with it looks which give you the feel of wearing a watch. Both devices come with almost the same features as everyone wants all the features in one device and doesn't usually buy two different devices for different work. If you are health freak then you can opt for Fitbit but if you like watch appearance then smartwatches can be the best choice.
Can Fitbit track your weight?
Even though it has so many features, it can't tell your weight. The Fitbit app asks about your weight and where you have to put it manually and according to that information and other, it keeps the track of your health. For weight measurement, you need to follow the old-school way.
Conclusion
Reading this information about your device with Fitbit will give you all the necessary information for syncing it. We would suggest checking the compatibility of it with your device before buying. If it is compatible and not syncing, then go through all the steps. To learn about more health gadgets, click here!
This is a complete guide that will fix syncing Fitbit with your device. If these steps won't solve the problem, visit the official store and let them help you fix it. I hope you won't face Fitbit Won't Sync issues from now.