Games are a boon to us for passing time when we are stuck home during this pandemic crisis. After completing the household chores, we often find ourselves gravitating towards online games to pass the remaining of our time at home. But online games are fun only and only if they have an incredible user interface, killer graphics, and an ability to keep the player engaged and wanting more. There are a few free games online that fulfill the above requirements to some extent. But let's admit, free games are nothing compared to the paid ones. Paid games can offer you with more features and functionalities because of the funds that we pay. But which games should we choose to invest in, you may ask? We've got best games on origin access covered in this manuscript.
You all must have heard about Origin Access. Electronic arts runs a game store called Origin. The subscription service attached to Origin is called Origin access. The subscription costs you a minimal amount of $5 per month or $30 per year. The Origin Access subscription will unlock access to around 70 old games in the Electronic arts vault. Plus, you get a 10% discount on every game on Origin. The interesting thing is that the discount also applies to games that are already on sale. Another add–on advantage is that you will get access to the new games 5 days before the official launch.
See also: 13 Best Websites to Download PC Games in 2023
13 Best Games On Origin Access
Today, we have listed the top 13 games available on origin access that you should play during this pandemic situation. So, without further ado, let's get started.
Titanfall 2
If you are an Apex Legends fan, then this is the game for you. It is a first–person shooting game that includes a huge number of guns from Apex Legends. This game has proved to be a crowd favorite and hence has a solid rating of 4.9/5.
The game is an excellent choice if you want to experience military shooting games like call of duty in a single–player mode.
Visit: Titanfall 2
See also: Best Cooking Games 2023: Latest 4 Games Are Here!
Command and Conquer Ultimate Collection
The command and conquer has made its way into the hearts of people which in–turn gives it a rating of 4.8/5. It a very popular top origin games. It leaves the player wanting more.
It is engaging because of its ability to make the player's brain work in mysterious ways. This game is a must in your library.
Visit: Command and Conquer Ultimate Collection
See also: How To Fix XCOM 2 Red Screen Error
Plants vs. Zombies
A highly addicting game that features zombies attacking a house which the player has to protect by growing plants. The unique concept of this best free games on origin not only attracts the kids but also the adults.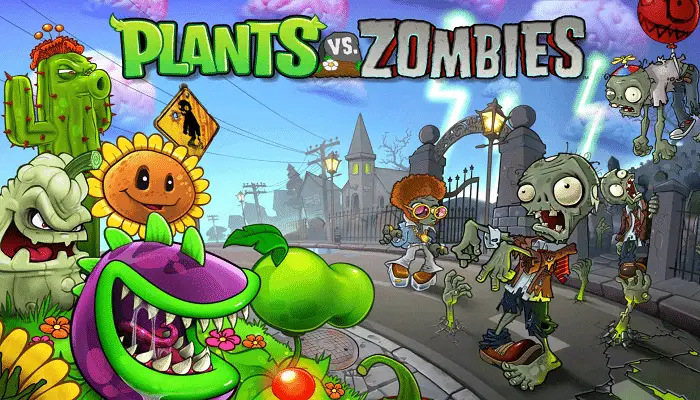 The attractive user interface makes it more interesting and engaging. It has backed a solid rating of 4.6/5. This game is a must–try!
Visit: Plants vs. Zombies
Star Wars Knight Of The Old Republic 1 & 2
This Star Wars game lets you play as the Jedi. The game's purpose is to gain the Jedi's lost powers from the three Sith Lords. The game is popular due to its killer graphics and animations. It has bagged a rating of a solid 4.5/5.
A great game to have in your collection.
Visit: Star Wars Knight Of The Old Republic 1 & 2
Lego Star Wars The Complete Saga
This is one of best games on origin access released in 2005 became a hit due to the fusion of two popular brands Lego and Star Wars. It is a strange yet refreshing combination. The game is an audience magnet. The Lego Star Wars The complete saga is a combination of Lego Star Wars and Lego Star Wars 2.
It is a crowd favorite and considering its rating of 4.5/5. Must try for Lego and Star Wars lovers.
Visit: Lego Star Wars The Complete Saga
See also: Top 16 Free Bowling Games for Android and iOS [Updated]
Star Wars Battlefront 2
After two years of constant struggles and updates, EA has come up with Star Wars Battlefront 2. A literal paradise for Star Wars fans. EA has updated Star Wars battlefront from being a single–player game to a multi–player one this is one of the best games on origin access. They have also included co–operative maps.
The attractive thing about this game is that it has a realistic and classic Star Wars feel to it. It has an insane rating of 4.4/5. All in all, it is an enthralling experience.
Visit: Star Wars Battlefront 2
Mirrors Edge Catalyst
This game features an Asian woman performing acrobatic maneuvers for clearing the obstacles that come in her way of delivering packages. This best origin access games intrigues the audience because of its strong defenders.
It was released first in 2008 and has a great rating of 4.4/5. Do give this unique single–player game.
Visit: Mirrors Edge Catalyst
Star Wars The Force Unleashed 1 And 2
Another Star Wars game having a rating of 4/5 is an immediate addiction. With striking animations and vistas, this game has made its place in a lot of people's hearts. The game gives you control over the star killer, Darth Vader.
This is an engaging game that will most probably be one of your favorites.
Visit: Star Wars The Force Unleashed 1 And 2
See also: 10 Best CPU Intensive Games to Play Right Now
Mass Effect Series (1, 2, 3, and Andromeda)
Mass effect is an action game that is a role–play series. Each game of the series has a different storyline in a different spatial location. This game is one of the best games on origin access. The plot of the game is interesting and hence grabs the attention of a lot of audiences.
It has a rating of 3.8/5. It is a good game that you can have in your library.
Visit: Mass Effect Series
The Lego Movie Video Game
Not the best but not the least good. Lego movie video game has the rating of 3.6/5. It is based on the Lego film. The top origin games lets you play the Lego protagonists who solve puzzles by crashing enemies to pieces.
The game lets you swap characters according to the abilities they possess. It is a very simple and engaging game that deserves your attention.
Visit: The Lego Movie Video Game
Sims 4
One of the best origin access games for all those out there into simulation gaming is Sims 4. As the name suggests, you can create and manage the lives of your respective Sims; however, you'd like to do so. Nine expansion packs have come with the release of Sims 4, the newest release of them is 'Eco Lifestyle.'
The Sims franchise is popular amongst several avid games. It gives you the chance to live and control the life of someone else while simultaneously providing you an escape from yours. The sims 4 come close to mimicking reality with almost realistic emotions, natural behavior, and characters customizable to the utmost degree. 
Visit: Sims 4
Dragon Age
If role-playing games are what you enjoy the most, then amongst most gamers, one of the top origin games for role-playing is Dragon Age. Dragon Age is a game produced by BioWare and is sure to become a fan favorite amongst the adventure lovers out there.
With Dragon Age, you can play as an elf, a dwarf, or even a customized hero designed to your liking in a continent named Thedas, involving different time periods and stories across several nations. Since it is a choice-based game, the interactions within the game will depend on them. The Dragon Age franchise has forever remained a bestseller and has earned its place as one of the best games on origin access. 
Visit: Dragon Age
FIFA 21
No list covering the best origin games is complete without mentioning FIFA 21, the latest game released in the FIFA series. The FIFA series is the most popular sports and simulation game out there and is played and loved by millions of people worldwide.
The latest game includes "blazingly fast" load times, enhanced animation technology, and "off-ball humanization." Alongside these features, with FIFA 21, you have the chance to get more power over your attacker's movements as well as more ways to build down your opponent's defense. All-inclusive, it is one of the best games on origin premier and access and is a must-get due to its excellent graphics and overall feel.
Visit: Fifa 21
See also: How to Transfer Game Data from Android to Android No Root
Conclusion
So, these were the 10 best games on origin access according to us that you should play. The process of finding the perfect game that suits your needs the best can be a tedious process considering the huge number of games available online. We hope that this list makes your process of selection a little narrow and easy. Do leave your feedback for us to keep writing more such content for you. Thank you and happy gaming. Adios until next time!