The mobile phone market has seen a lot of developments recently. Sticking to only one mobile phone for the rest of your life becomes difficult. Android users are more likely to move to an Android device when they upgrade. However, some gamers worry about the gaming data they might lose. This article covers how to transfer game data from Android to Android no root without any complications.
If you are a gamer, you may not want to lose out on all the data you have. To transfer your gaming data to a new device, simply when setting up the following:
Accept the terms&conditions > Backing up from an Android phone.
Sign in with your Google account from your previous phone.
Your gaming data stored in Play services will be synced with your new device. If this doesn't work, you can use syncing software like Helium or external transfer assistants like Mobikin. It feels challenging but can be done quickly if you follow the steps correctly. Read this complete guide to learn more about game data transfer.
See Also: 11 Best Android Optimizing Apps | Best Android Optimizer
How Do I Transfer Game Data To New Phone
If you own an Android, transferring data to another device becomes much more accessible. If you decide to buy another new Android device where you want to move these games, it will be easier. Android and iOS applications don't gel together, so consider that the transfer of game data from Android to Android will be more effortless.
Google is going to be your ultimate solution. An Android device relies heavily upon Google. You should own a Google Play Store account to sync the games you play to your account. Make it a point to check the operating system of the old and new devices. If you find them to be the same, it will be easy as pie for you to transfer data.
Step 1 – Accept T&Cs
When you switch on the new phone, you will see that there will be some Terms and Conditions that you will have to agree to. Unless you do this, you cannot know how to transfer game progress to the new Android.
Nothing complicated comes after this step; you will be asked if you want to share the data from another phone, so you do not have to hunt for that option. You will also be asked where to transfer the old data from your previous phone. 
See Also: How To Open exe Files On Android I Answers to all your Questions
Step 2 – Backing up from an Android Phone
Next, you must compulsorily pick the option of backing up from an Android phone. The other phone should have the Google Application opened on it.
Tap on next to proceed.
See Also: 17 Best Date And Time Widgets For Android In 2022
Step 3 – Open Google App
Your data will have to be set up using your previous old cellphone. Open the Google App here. Note that this isn't Google Chrome or any other browser. Wait for some time for the application to load.
Then, you will see the getting started option, which means that you are closer to how to transfer game data from Android to Android no root.
See Also: What is Android Easter Egg | One-Stop Guide
Step 4 – Establish Bluetooth Connection
Make use of only the Bluetooth feature to connect the phones. Moving the data to the desired place might become difficult if they are not.
Copy the code, and the screens on both devices must match one another.
Step 5 – Login to Google Account
In the new phone, log into your Google Account to sync your data. Note that this process might take some time to complete. Initially, the transfer of only your data will take place, and not apps.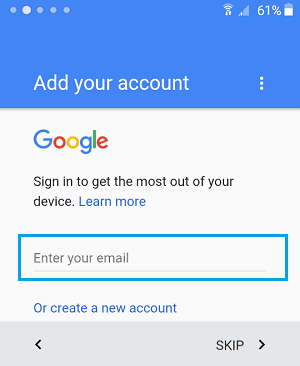 Head to the Google Play Store and download these applications. Here is how to transfer game data from Android to Android with no root.
See Also: How To Download Apps To SD Card On Android
Backing Up Game Data On Android
Consider this if you are skeptical about the method above and feel that although you know how to transfer game data to a new Android phone, it may not share. You should keto keep an extra game backup application. You will require a PC to perform the backup of this data.
See Also: File Sharing Sites | Top 17 Sites For 2023
Syncing Software
One option is to use an App syncing software known as Helium. This will help to store all your gaming progress properly in one place.
The USB connects your mobile phone to the PC to back up the game data.
External Transfer Assistant
Another way to back up your game data before going to how to transfer game data from Samsung to Samsung is by using MobiKin Assistant.
This application does not use roots to move data, making it easier. So, you can first back up the data like this and then transfer it to your new Android phone!
See Also: 15 Best Free P2P File Sharing Software for Windows – TechWhoop
FAQs
How do you share the game data from one Android to another Android?
Open your device and sign into your Microsoft account. If you have an existing profile, the data will be automatically transferred to the new device.
Is there any condition to transfer the game data?
The only condition that is required to transfer the gained data is that you will have to be signed in to your account
Where is game data stored on Android?
The players' information they provide during signing in is stored in a Google Drive.
How can you back up game data on Android?
You can use Syncing Software or use an external transfer assistant.
Conclusion
You now know how to transfer game data from Android to Android no root without any complications. You need not be an expert in using your mobile phone to perform the task. These steps are straightforward to follow, so make it a point to stick to the actions and not deviate.
When you think of transferring game data, a Google Account is a must to own – it will make things much easier.
Sometimes, you can also make use of external data backup software. This backup your data as it is. However, it may not always be wise to use exterior backup options. These might be risky and might store sensitive data. So, it would be best if you spent some time looking for the perfect backup software to resolve how to transfer game data from Android to Android with no root.