A few decades ago, when technology was still at its starting stage, file sharing used to be a perfect storm for everybody. People could not access files which are larger, and even the smaller ones took hours to transfer from one system to another. But now, file sharing has become a piece of cake for ordinary people. The advancement in technology increased bandwidth and widespread digitalization have changed the lives of people technologically. Thus, you must know about the best free P2P File Sharing Software out there.
P2P stands for Peer-to-Peer network. It enables you to share your files remotely by using the P2P network. You can upload your files and download files from other users. The files can be any movies, music, software or any additional multimedia. With the increased amount of data, this software lets you download any size of data with ease. This software uses P2P networking technology to help you share your files in a network. You can share files, zipped folders and preview from the software what kind of files are being shared. There are many software available that can serve you this purpose. The best 10 among them are listed here.
Top 10 P2P File Sharing Software
Well aware of its powerful capabilities, now let's dive in and look for some of the best P2P File Sharing softwares which you can access to make your life even more amazing.
µTorrent
µTorrent is a lightweight P2P file-sharing software which is just around 2MB but can help you with download GBs of data. It provides you with few advanced options like automation, scripting, remote management and many more useful settings.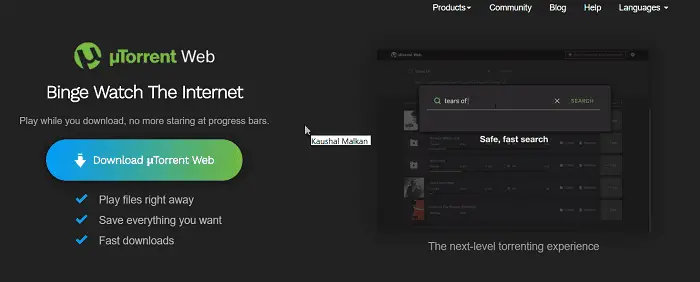 uTorrent speeds up your download process without disturbing the other online processes. It helps in fast downloads with automatic bandwidth adjustment. The best part of it is, it comes free of cost.
Visit: uTorrent
BitTorrent
BitTorrent is also a lightweight file sharing software. It renders high-speed file delivery service. Files are broken into pieces, and these pieces are transferred over the network in packets using lesser bandwidth where they are later joined at the end terminal.
It is one of those best P2P file sharing software that provides you unlimited file downloading at an entire free of cost. It has a straightforward interface and powerful options that offer endless entertainment all throughout your free time.
Visit: BitTorrent
Ares
Ares is a free file sharing software that lets you download movies, music, images, software, and games with your torrent files. It provides you fast download speeds and helps you preview files in the shared folder before downloading, thereby, giving you an idea of the files you are going to download.
The software lets you download your torrent file from multiple sources. The search engine allows you to filter your content by their type. If you ever get into trouble connecting, the Ares Fix Tool comes to your rescue.
Visit: Ares
See Also: – 6 Best Computer Diagnostic Software Tools to Download – TechWhoop
GigaTribe
In these years of sharing data, we have faced many problems. These problems can be often encountered while using these P2P File Sharing Software. GigaTribe has addressed these issues and came out with a solution. It doesn't put any limitations on file size.

As the name itself says, it allows GigaBytes of data to be shared and downloaded across the network. It allows you to download the files in their original format without any loss of data. You can directly share your file without wasting your time uploading. It's a two-way sharing software, i.e., you can both share and download files. This is a simple and user-friendly software which comes in free.
Visit: GigaTribe
qBitTorrent
qBitTorrent is a P2P File Sharing Software which gives you a polished µtorrent-like interface. It has a well-integrated and extensible search engine which lets you simultaneously search many sites and also supports category specific search requests.
qBitTorrent also supports magnet links, private torrents, encrypted connections and much more. It comes with a torrent creation tool that lets you create a torrent of your files and make them accessible over the network.
Visit: qBitTorrent
See Also: – Best Video Grabber Tools to Download Online Videos – TechWhoop
Lphant
Lphant is a multinetwork P2P File Sharing Software client that lets you download files across the network using BitTorrent protocols. It is available in 19 languages reaching out to people of various regions.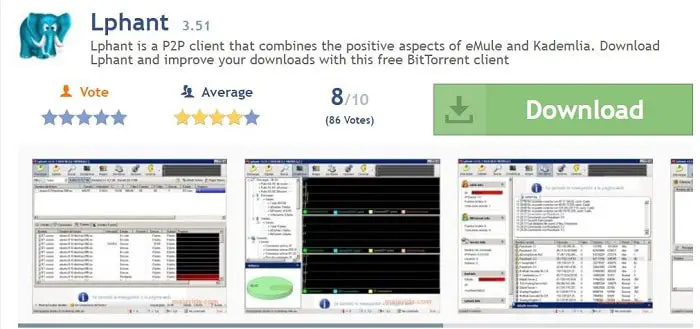 The software has social networking features like profiles, friends and status updates. It is useful as well as fun to download multimedia and stay connected with friends by sharing your files and folders.
Visit: Lphant
SoMud
SoMud is a downloader with extended features. Search your file with the help of embedded search engine. Just a click to download and you can play the downloaded video right from the software. It also serves the purpose of video and audio format converter.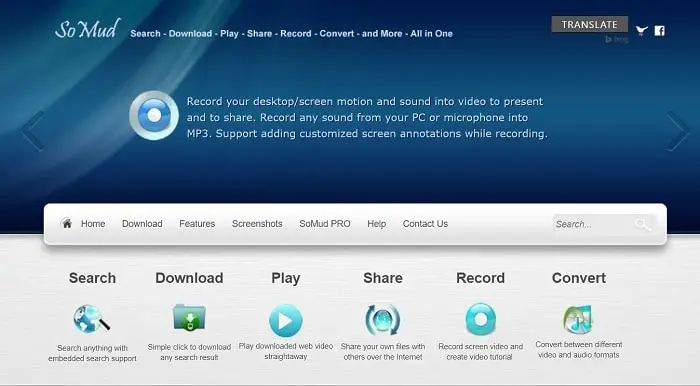 You can adjust download and upload bandwidths. It supports task queue management, and even multiple trackers are available in this P2P File Sharing Software. It encrypts and decrypts data streams to ensure security.
Visit: SoMud
See Also: – Top 4 Free VPN For Torrenting – TechWhoop
Lime Zilla
Lime Zilla is an advanced file sharing software that takes high speed downloading to the next level. It allows advanced searching capabilities by artist, genre, title and other information.

LimeZilla works even through a firewall. It has high-speed download with better accuracy. You can connect with millions of other users and share your data.
Visit: LimeZilla
See Also: – Top 10 Best Music Torrent Sites to Download Music Torrents – TechWhoop
Torrent Monster
Torrent Monster is a reliable P2P File Sharing Software that lets you share or download your digital data accurately. It has an embedded search engine that searches your query among all the available servers and gives out a result of all the files that matches your question.
Torrent Monster enables users to reach a maximum speed of their internet connection while downloading their desired torrent. It allows dynamic uploading to get the most out of the bandwidth.
Visit: Torrent Monster
See Also: – Top 10 Best Free Torrenting sites To Visit – TechWhoop
Movie Torrent
Movie Torrent is not just a movie downloading software; it is much more than the title specifies. Movie Torrent enables you to download movies, music, images, software, games and much more. It allows you to add multiple trackers to the torrent.
You can view the statistical information of your download history in the form of graphs. You are allowed to share your files and data with your friends by just clicking on a send-to-friend button. Avail this excellent torrent downloader by downloading it for free.
Visit: Movie Torrent