The delicious game series has gathered widespread popularity in the preceding years. The games themselves are a series of time management games that are advertised as casual games. The delicious game series is in the form of a story that follows Emily, a waitress aspiring to run her restaurant. The game's goal is for Emily to work in various restaurants to earn enough to set up her own. The initial developers focused more on the gameplay rather than the storyline. However, due to the series gaining popularity, the developers expanded Emily's world to include various other aspects dedicated to her personal life. With the release of so many games within the series, it cannot be easy to get the delicious games in order.
This is why we're bringing you all Emily's delicious games in order, along with a description of each gameplay so you can pick your favorite! Not just these games, you can also choose from our Top 10 Best Action Games or 4 Best Pokémon Games To Play.
Delicious Games In Order: Special Winter Edition Game
This is the first game that comes in our Emily delicious game order and where Emily's story began. It was released way back in 2006 with a laser focus on the gameplay rather than the storyline. The goal was to run eight restaurants over a period of 5 days each.
The game for its time had excellent graphics and was also named the best casual game of 2006.  
Delicious 2: Jakko Van Hunen 
This was the second game in the delicious game order, for which the developers drastically improved the gameplay. It was released back in 2007 and was very well-received. In this game, the players got the opportunity to decorate the restaurant and trophies accompanied by a cut scene to the storyline. This game included five restaurants that spanned over a period of 10 days each. This game's main storyline is that her uncle calls Emily to help run his restaurants. This is because his son ran off from home. This game, as well as the storyline, received a decent rating. 
See Also: Top 8 Most Addicting Android Games To Play This Winter
Delicious 3: Emily's Tea Garden
This is the third game in our list of Emily's delicious game orders. The gameplay is more or less the same as the second; however, the variety of dishes served increased. Now, there is also a chance for conducive reservations.
This game within the delicious series came with a mini-game in it as well. The main storyline is of Emily realizing her dream of opening a tea garden. The storyline focuses on the culminating factors that lead to Emily opening up her tea garden. 
See also: Best 2D Games To Try On This Winter – Updated 2023
Delicious 4: Emily's Taste Of Fame
This is the next game in our list of delicious games and has included special events that change daily. The delicious game order has expanded to accommodate almost 30 different characters. The storyline follows Emily once again as she is offered a chance to host her cooking show.
However, her car breaks down on the way. She must fix her car and also decides to lend a helping hand to people along the way. This had been the highest-rated game so far in the delicious series. 
Delicious 5: Emily's Holiday Season
This delicious game follows Emily's life as she has settled in the tiny town of Snuggford, where two men come into her life. She must pick between the two men and battle with her friend and family-related issues.
The game received a commendation for its well-thought-out storyline. Check this out to know more about enjoying online games from home.
Delicious 6: Emily's Childhood Memories
This is a game that was released in 2011 and explored Emily's childhood. She has returned to her childhood home as her parents are about to sell it. The storyline revolves around Emily re-living her memories with her friends up till her prom night.
Overall, the game received excellent ratings and won the best casual game award at the Dutch Game Awards.
Delicious 7: Emily's True Love
This game was designed to show Emily's life one year after she opened her restaurant. Upon receiving a love letter, Emily travels across the world to discover its sender. Along the way, she helps various restaurants.
This was the first game in the Delicious series to receive a 5-star rating by Gamezebo.
Delicious 8: Emily's Wonder Wedding
This is one of the next games in our list of delicious games in order, and it revolves around Emily's wedding. This is also the very first game that has been divided into episodes and was launched in 2012.
In the days leading to the wedding, Patrick, Emily's fiancé's ex-girlfriend, and mother turn up to make chaos at the wedding. A premium edition was released as well, which included five episodes. 
Delicious 9: Emily's Honeymoon Cruise
Released back in 2013, this game focused on Emily's honeymoon. This game as well is split into episodes like its predecessors. The game contains 17 episodes; however, the platinum edition contains way more than that.
The storyline revolves around Emily and Patrick's Honeymoon and also revolves around the topic where Patrick brings up having kids one day. However, Emily isn't ready for the same. You can also control the other characters in this game. 
Read more: FilmoraPro Review – Give a Boost to Your Video Editing Skills 
Delicious 10: Emily's New Beginning
This game belonged to the relatively new delicious Emily games range and was released back in 2014. In this game, the storyline revolves around Emily and Patrick having a baby girl.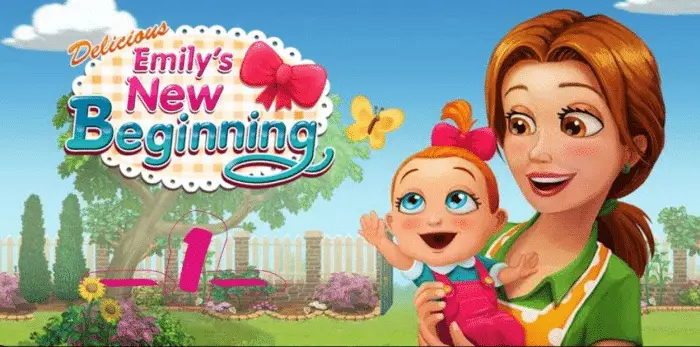 It also highlights Emily's struggles when trying to balance work life and motherhood. This game also has a Christmas and Valentine's Day edition. 
Delicious 11: Emily's Home Sweet Home
This delicious game was released back in 2015 and revolved around Emily and Patrick buying a new house for the family. Paige, Emily's two-year-old, befriends their neighbor's daughter Grace.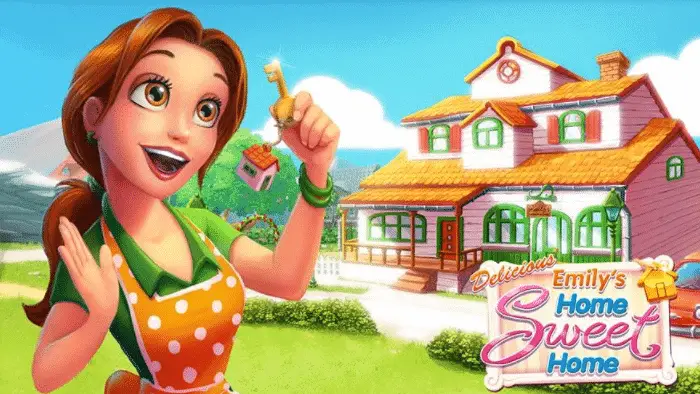 However, after an accident that Grace has in Emily's home, Grace's mother will go to all extents to remove them from the neighborhood.
Delicious 12: Emily's Hopes and Fears
In this game, the main character of another game from the same developer features.
The storyline of this game revolves around Paige and a mysterious disease infects her. Patrick, in turn, sets out to find a flower that he trusts will cure her. 
Delicious 13: Emily's Message in a Bottle
This game was released back in 2016 and is available on iOS, Android, and PC.
In this game, Emily and her family look for her Grandfather in Napoli, Italy, so they can have a Family Reunion.
Delicious 14: Emily's Christmas Carol
This game is a sequel to Delicious: Emily's Message in a Bottle and so it follows the same storyline. The story revolves around Emily's Family as they go on a Christmas Vacation in Santa's House.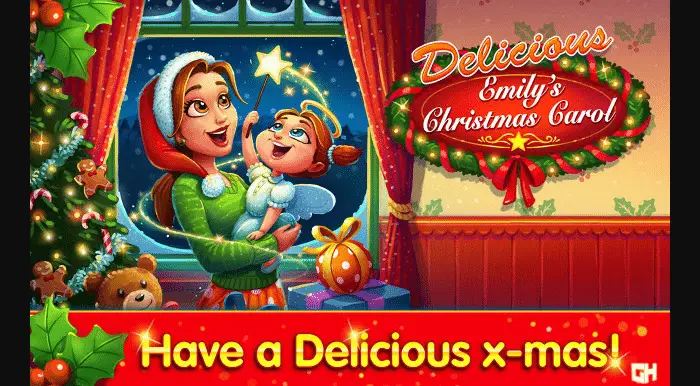 Additionally, they get ready for Paige's Christmas play.
Delicious 15: Emily's Miracle of Life
This was released in mid-2017, and it revolves around Emily's family. Also, it is interesting to see them get ready to welcome a new member into their family. 
Delicious 16: Emily's Moms vs. Dads
This is the 16th game in the Delicious series and revolves around Emily as she starts at the restaurant. 
Additionally, the fathers of all the children in this game challenge the mothers to see who is the best parent. 
Delicious 17: Emily's Road Trip
This game was released in May and the year 2019. Emily and her family go on a road trip.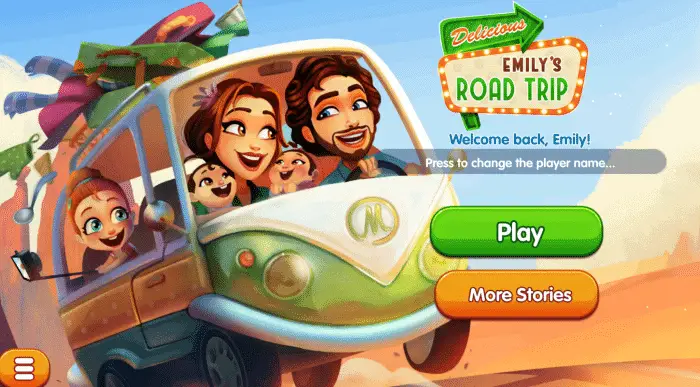 Also, Betty makes a return in this game and makes the game fun. 
Delicious Games In Order: Delicious World
Finally, this is our last and final game in our list of all of the delicious games in order. This game belongs to the category of new Emily games and is, in fact, the latest edition.
It is, also, more of a reboot, and the story takes off from the events of Delicious: Emily's True Love. Also, this version has some variations from the original version. However, the story remains the same.
Conclusion
So here are all of the delicious games in order. Also, note that the developers have released a total of 19 games to date, each with a more captivating storyline. At last, it is up to you to start playing from the first game or pick your favorite from the list! You can pick the best farm games and have fun building a farm.