The Xbox One is renowned among several gamers for its user-friendly interface and ability to play natively at 1080p. Read this guide to learn more about the best Xbox mystery games. To use your intellect to solve the most baffling of cases? If so, you should consider getting some Xbox One mystery games. The Xbox One supports hundreds of games spanning across an array of genres. Therefore, you can assume a new role daily when immersed in these games' lifelike storylines.
Some of the best Xbox Mystery games are Sherlock Holmes, What Remains of Edith Finch, Outer Wilds, Returns of Obra Din, and Vanishing of Ethan Carter. That being said, have you ever wondered what it is like to be a detective? To learn about the rarest Nintendo 64 games and their price, click here.
Each game features its unique storyline, so you're bound to stick to these games until you solve the mysteries. So, if you're a mystery lover looking to try some Xbox mystery games out, we've got you covered! And if you are a motorcycle enthusiast, don't forget to check these motorcycle games for Xbox. Here is our list of the top 15 Xbox One mystery games to keep you engaged.
See Also: How to download Xbox 360 Emulator 
Sherlock Holmes: Crime & Punishment
Everyone knows of Sherlock Holmes, one of the greatest fictional detectives ever written. So, if you're a massive fan of Sherlock and love to emulate his methods of deduction, then here is a game for you. This game is one of those Xbox detective games where you must find and interpret the clues to determine the culprit.
It is also available as an Xbox 360 mystery game. It has received brilliant reviews from critics and gamers, and the storyline is highly captivating. This game is split into six murder cases, thefts, and disappearances. So if you're into Xbox One detective games and are a diehard Sherlock, definitely consider getting this game.
Buy now on Amazon
See Also: The 10 Free Horror Games On Xbox One Multiplayer
What remains of Edith Finch
This game is centered around a character named Edith Finch. She has to bear the brunt of a mysterious curse, causing each but one family member from each generation to die. Each death takes place in a bizarre yet poetic way.
Your job will be to follow along with Edith as she retells the family history and fate. This is one of those Xbox One mystery games bound to get you emotional.
Overall, the game has received brilliant reviews and was received well by several gamers. The game also won a BAFTA and British Academy Games Award for Best Game 2017. So, do check it out if the storyline interests you. If you are also looking for the best hunting games, click here to learn more!
Buy now on Amazon
See also: Top 15 Games Like Banished In 2023 | Complete List
Outer Wilds
This is one of those Xbox One mystery games designed for those seeking to see the bigger picture. This game is much more than finding the culprit for a crime. It is a game that seeks to answer the question of what is really out there in the universe.
The whole storyline revolves around an unnamed astronaut who has figured that the world is stuck in a 22-minute time loop. The objective of the game is to solve the clues on the various worlds. Each solved clue will ultimately take you one step closer to your goal of saving the universe. Outer Wilds was critically acclaimed and has received several awards too.
Buy now on Amazon
See Also: How To Unlock Zereth Mortis Flying In World Of Warcraft?
Return of Obra Dinn
The return of Obra Dinn is centered around a lost ship that has made an appearance after five years. Your job is to find out what had happened on the ship.
This includes figuring out what has happened to it, the passengers on board, and everyone who had lost their lives on the ship. The graphics, monochromatic art style, and the gameplay is what really tie this game altogether, making it a great gaming experience.
Buy now on Microsoft.
The vanishing of Ethan Carter
The vanishing of Ethan Carter is a strong contender for one of the best Xbox one mystery games to have ever been released. This game combines the best of both horror and mystery.
The story is centered around a 12-year-old boy named Ethan Carter who goes missing. This mysterious disappearance creates a series of tragic events in Red Creek Valley. Solve the clues to uncover the big mystery at the end of the game.
Buy now on Microsoft.
Batman: Arkham Asylum
For all the gamers who are a sucker for Batman, this is the game for you. It is an action-adventure game that centers around Batman as he battles his long-time arch-nemesis, The Joker.
The game focuses primarily on Batman's combat and stealth abilities, detective skills, and gadgets that can be applied in combat and exploration. You can undertake missions and unlock new areas to progress further into the game. It is a sure buy for all the Batman lovers out there. Overall, it has also received great reviews from its players.
Buy now on Amazon
L.A. Noire
L. A. Noire is one of the last but certainly not the least Xbox One crime games on our list. This game is based in the 1940s and consists of mysteries and crimes. Solve each crime to climb the ranks within the L.A.P.D.
The game's developers created a remaster in 2017, improving the experience. L.A. Noire portrays a laser-focused story with not much room for distraction. Each murder is just as gripping as the next. This game is the best in getting you to feel like a true cop who strives to fight crime each day of their life.
Buy now on Amazon
So here is our list of the best Xbox One mystery games. Each game features a unique storyline and plot twists to keep you engaged. 
See Also: Best Xbox One Emulator 
The Wolf Among US
This Telltale game series depends on well-insightful stories, ideal for the mystery kind. The game was delivered in 2013 and is outstanding amongst other mystery fantasy games.
The game comprises five continuous episodes. In this game, you must presume a remorseless and bleeding murderer and keep the fantasy characters and hidden communities mysterious from the rest of the world.
Buy now on Amazon
The Walking Dead
Isn't the most mysterious and adventurous game feel all the more by its name? "The Walking Dead" is adjusted from the 2012 Telltale 5-scene comic.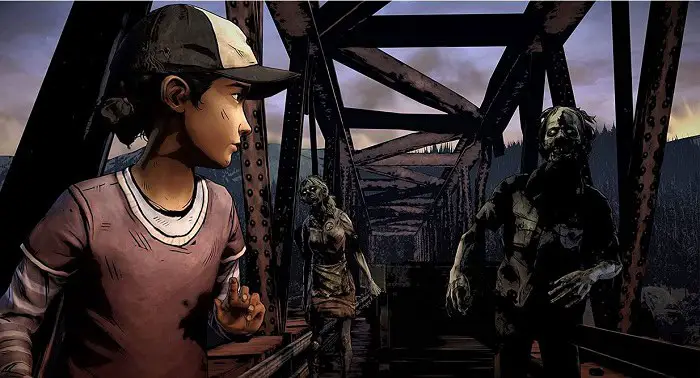 The game has a similar vision as the opening of the zombie apocalypse comic book. All characters, visual depictions, and ongoing interactions are in the best condition and more centered around the plot.
Buy now on Amazon
Life Is Strange
This 5-episode realistic mystery experience video game is developing into an honor-dominating series of games where you can encounter otherworldly exciting bends and turns.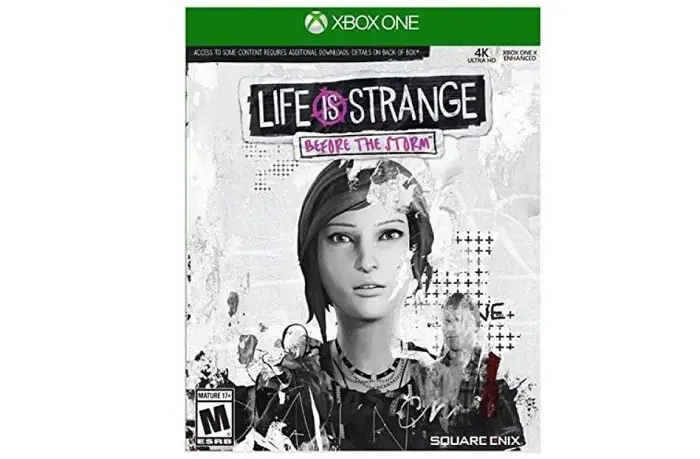 Speaking of the game, every scene expects to make a crucial moment by interfacing your present with the past. The principle undertaking of the game is to tackle world issues like sadness, suicide, harassment, brutality, and significant misfortune, as guaranteed.
Buy now on Amazon
Unmechanical: Extended
This is the best creation game for Xbox One. This is an essential and straightforward mystery game with 2.5D graphics. The player must settle the mystery of the student project issue by gathering pieces that can keep him occupied in the game for a few hours.
Although the game is unknown, critics have given it positive reviews on the off chance that you allow yourself an opportunity to play.
Buy now on Amazon
Portal 2
There are numerous mysterious portal games. Portal 2 is a continuation of the Portal series. A greater amount of the best games is Portal's best game. The game has new difficulties, more hindrances, and better plans to address mysteries in the second series.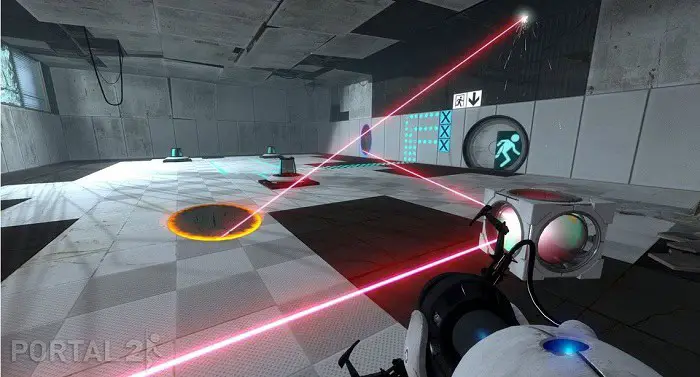 Speaking of the games, you can play with companions or make your own. The game has the most intelligent machine built into the weapon to shoot you. By playing, you can find out about it.
Buy now on Amazon
Valiant Hearts: The Great Wars
Xbox One might be the first stage to deliver a particularly dark and mysterious game. The game's plot interlaces because it attempts to portray love and bliss in one spot for the sake of destiny.
Valiant Hearts is to take part in close-quarters warfare and greedy issues in reality. Pack a box of tissues because there is no assurance that you won't cry after the game.
Buy now on Amazon
Firewatch
This is an incredible first-person anticipation game brimming with mysteries. This game has a ton of mental crust in it.
Discussing the game, in this mysterious game, the passionate line of an individual's life is on the opposite finish of the radio. Yet, it would be best if you discovered genuine and exciting recollections between games.
Buy now on Amazon
The Turning Test
Imagine a scenario in which they disclose to you that you control a worldwide space specialist. Will it be entertaining? In this game, you need to control a space specialist working in Jupiter, the Moon, and Europa.
You need to assist them with dealing with the power system since they forgot to open doors and different sorts of machinery.
Buy now on Microsoft
FAQs
Can I perform stunts in Xbox 360 motorcycle games?
Yes, many Xbox 360 motorcycle games feature stunt elements, allowing players to perform tricks, jumps, and flips to showcase their skills and earn points.
Can I race against other players in Xbox 360 motorcycle games?
Yes, Xbox 360 motorcycle games often offer multiplayer modes where you can race against other players online or locally, providing competitive and thrilling gaming experiences.
Are there customization options in Xbox 360 motorcycle games?
Yes, some Xbox 360 motorcycle games allow customization of bikes, including choosing different models, modifying aesthetics, and upgrading performance parts.
Can I use different types of motorcycles in Xbox 360 games?
Yes, Xbox 360 motorcycle games often feature a range of motorcycle types, including sport bikes, superbikes, motocross bikes, and choppers, allowing players to experience diverse riding styles.
Do Xbox 360 motorcycle games have realistic physics and graphics?
Many Xbox 360 motorcycle games strive for realism, featuring accurate physics simulations and detailed graphics to provide an immersive and authentic riding experience.
Can I use a racing wheel or controller for Xbox 360 motorcycle games?
Yes, Xbox 360 motorcycle games are compatible with various peripherals, including racing wheels and controllers, which can enhance the gameplay by offering more precise control and immersion.
Conclusion
If you are someone who loves mystery, then these recommendations will help you choose the best games. These guides on gaming will help gamers to know more. Just like games, there are unique gamers, and you can choose according to your unique style.