Hunting video games typically highlight the varied reactions of animals to the hunter's actions. That want to emphasize their realism. These games offer every element of the hunting experience you could want. From straightforward point-and-shoot action to incredibly realistic sims and contemporary mythology of enormous prey. The article discusses the Best Hunting Games For Xbox One.
Among the top hunting video games for the Xbox One are Far Cry Primal, Monster Hunter: Rise, Depth Hunter 2, Hunt: Showdown, Hunting Simulator, Carnivores: Dinosaur Hunter, Big Buck Hunter, Red Dead Redemption 2, and Hunter: Call Of The Wild. Here is a guide to the best off-road game son Xbox.
There are a few other types of hunting games that are enjoyable in addition to the more conventional ones. To have a great time alone or in multiplayer mode with friends, start playing these games immediately. Read below to learn about the Best Hunting Games For Xbox One.
See Also: The 10 Free Horror Games On Xbox One Multiplayer
9 Best Hunting Games For Xbox One
Here are the Best Hunting Games For Xbox One.
Far Cry Primal
Far Cry Primal was a more audacious bet with its franchise in many ways. Instead of placing you in a different part of the world, the game transported you back to the dawn so you could test your survival skills.
You belong to a tribe almost wiped out by an enemy group in this prehistoric setting. You'll look for them and reclaim what is rightfully yours by whatever means necessary, you swear, as you seek primordial vengeance.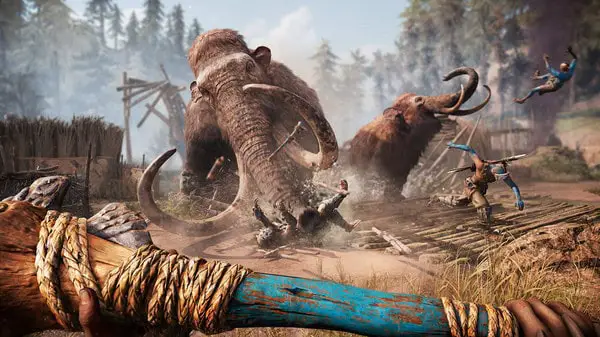 But you need to be afraid of more than simply early humans in hunting games for Xbox One. There are numerous animalistic dangers in the primordial world. Therefore, be prepared at all times with your spear and bow.
Monster Hunter: Rise
Many questioned if Monster Hunter: Rise on the Nintendo Switch would be able to match the caliber of the last mainstream title. The game expanded everything you'd grown to love. About the franchise and set new standards for gameplay, visual design, and narrative.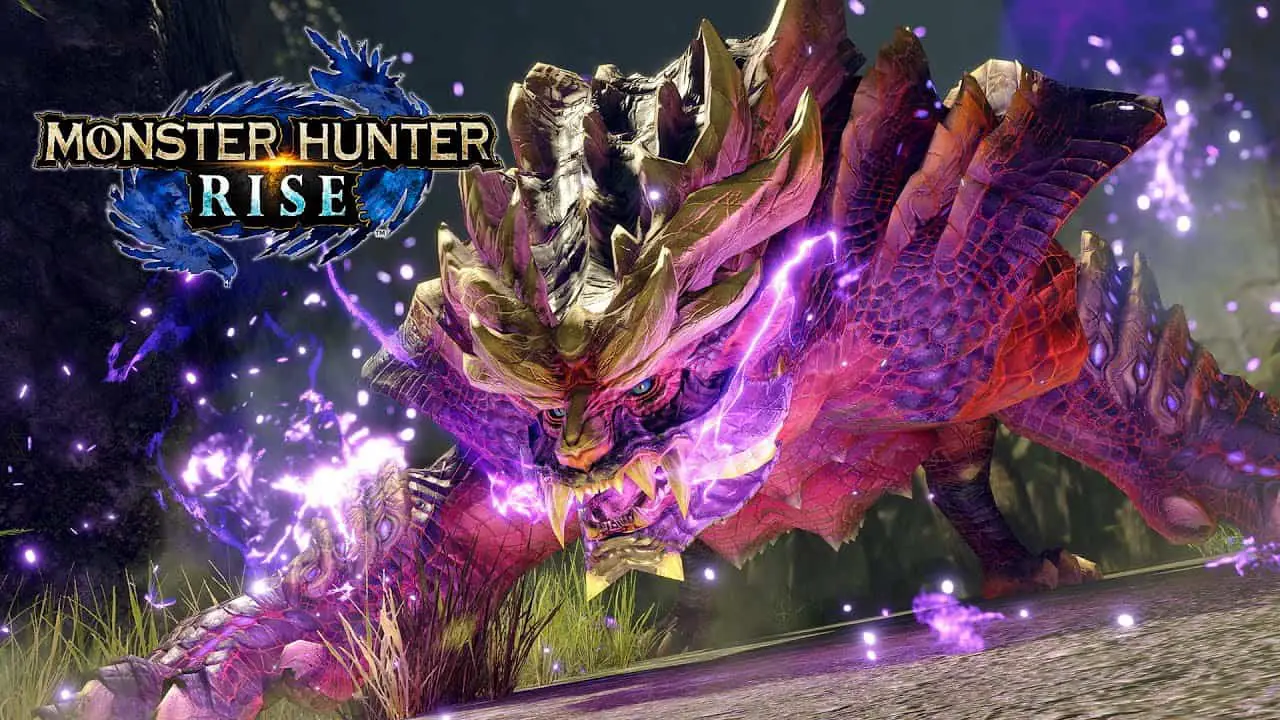 The game and upcoming Xbox One Games are available on every conceivable machine. So regardless of your resources, you can start playing, battle monsters, craft incredible armor and weapons, and then repeat the process!
Depth Hunter 2
Depth Hunter 2 has a dynamic and enjoyable spearfishing simulation environment. New computer games now replicate the difficulties of hunting underwater, including checking your oxygen levels and navigating three-dimensional surroundings.
Xbox hunting games have a snapshot option and hidden submerged treasures. Combined with three large environments spread around the globe, this gives Depth Hunter 2 greater replayability and something to offer everyone who wishes to explore the deep.
Hunt: Showdown
Players in Hunt: Showdown will collaborate while vying for a contract. There are innumerable monsters in the world, and you are a mercenary force entrusted with eliminating a troublesome monster nearby.
The issue is that rival players are vying for the same bounty contract. You'll need to look around for the creature and kill it in Xbox One hunting games.
Hunting Simulator
Hunting Simulator is one of the Best Hunting Games For Xbox One because of its realistic hunting trip atmosphere and flexibility to play in many locations. There are 36 distinct species in the game, 3 main hunting locations, and many unwelcome enemies.
Additionally, you can change your character's weaponry, layout, attire, control, and ideal hunting technique from three options.
See Also: The 8 Best Wii Racing Games You Will Enjoy Playing 
Carnivores: Dinosaur Hunter
The many responses that animals will have to the hunter's actions are frequently highlighted in hunting video games that wish to emphasize their realism. 
Dinosaurs are something that most hunting video games lack. According to the quirks of the animals' fight-or-flight instincts, the player may need to stalk, ambush, pursue, or even defend themselves. Such a mechanic can be seen in many hunting Xbox One games.
Dinosaur Hunter, an enhanced version of Carnivores from 1998, allows players to test their hunting prowess against the most powerful creatures ever to roam the Earth. You must adjust your strategy for each target in the game, from vicious Tyrannosaurus Rex to velociraptors and stegosaurs. In the last 10 years, the series has undergone several reboots and remasters, but none have truly eclipsed the original version.
Big Buck Hunter
The brief, simple, and replay-able game Big Buck Hunter is popular in arcades. With the game's gun peripheral, you can shoot various animals, many of which will escape when they see you, in each hunt's picturesque location. Even though it's not designed to be realistic, Big Buck Hunter accurately captures the nervous moment just before and after the shot.
The game also has endearing eccentricities, especially in its minigames for the Xbox One emulator. Big Buck Hunter Reloaded, the most recent version, has a zombie mode, the greatest visuals to date, and a port of Terminator: Salvation for arcades.  
Red Dead Redemption 2
If one is in the mood for hunting, one already has Red Dead Redemption 2, which is sufficient. There are a few campaign objectives where you'll practice the hunting mechanics of this western while attempting to take down everything from a tiny rabbit to a huge bear.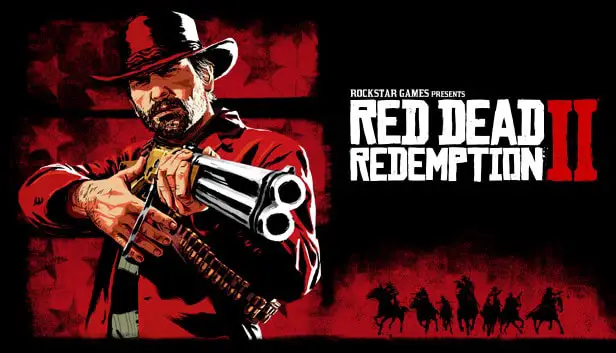 Since going too close to your target animal could scare it away or trigger an attack, staying low and out of sight is crucial. This game features various locations, from broad fields to tundra mountains to marshes. So there are many places to hunt down various creatures.
Hunter: Call Of The Wild
Hunter: Call of the Wild is the best Xbox hunting game for those who enjoy hunting simulations. Each animal is unique. Thus the player must use the scope to determine which will yield the best prize.
Twigs and leaves will crunch under your character's feet as they go, possibly drawing the attention of surrounding creatures. In the game, it's even possible to make animals' antlers uniquely your own. Expansive Worlds made a genuine effort to take everything into account.
See Also: The 10 Best Story Games For Android To Install In 2023
FAQs
Why is a hunting game good?
In hunting video games that want to emphasize their realism, the variety of responses that animals will have to the hunter's activities is commonly stressed. The player may need to stalk, ambush, pursue, or even defend themself depending on the peculiarities of the animals' fight-or-flight instincts.
Why are Xbox Ones so reasonably priced?
The standard Xbox One S with a disc drive and the new, less costly variant without a disc drive are both available. The important word is 'cheaper.' The digital-only version might be created for less money and offered at a lower cost, enticing more people to use Xbox.
What Is the Xbox One's Expected Life?
Due to its age, the Xbox One will stop getting new games. Microsoft will no longer produce the Xbox One console. It will thus only be available for a short period.
What is the best Xbox model?
The Xbox Series are graphically superior to preceding systems in many ways. Generally speaking, you should expect higher resolutions and more detailed characters and environments than the same titles on the Xbox One.
Conclusion 
It is all about the Best Hunting Games For Xbox One. Various hunting games are accessible for Xbox One users who enjoy aesthetically attractive games & nature themes. From the comfort of their house, they can enjoy hunting in the wild so that you can easily.  Chosen any of these games.