Everyone loves the spooky stuff we read about them, hear about strange things and occurrences, and discuss them on late nights to creep ourselves out even more! Thus, you must know about the best Ghost Hunting Apps out there.
There are plenty of applications for Android and iOS which celebrate the bone-chilling sensation of fear and paranormal panic. So read our list and find out who is living with you and don't forget to check under your bed.
See Also: Good Roblox Horror Games | Updated 2022
Top Ghost Hunting Apps
Here are the top ten amazing ghost hunting apps that you can use to hunt ghosts.
Real Ghost Detector – Ghost Scan Radar Simulator
Real Ghost Detector – Radar is one of the fun Ghost Hunting Apps, which can make you feel like a ghost hunter. With this application, you can measure the presence of electromagnetic radiation around and scare your friends.
The app uses your device sensors to check the presence of these radiations around. It also gives indications to you about any unusual activity around. Show your ghost hunting skills by finding out about the paranormal activities and spirits near you.
Download: Real Ghost Detector – Ghost Scan Radar Simulator
See also: Magento Web Form Builder Extensions In 2022 | Top 3
Paranormal Window
Paranormal Window app is one of those ghost hunting Apps that has some information about the parallel world. If supernatural behaviors make you excited, if you want to know deep about the supernatural existence, then Paranormal Window is your true helper.
The application doesn't necessarily check if you have any strange spirits around you somewhat it is catered to give information about ghosts, spirits, and other paranormal beings.
If you are one who doesn't believe in all, this application is surely made for you. It'll clear your doubts and also has an active archive which has the latest news, proofs video, the photographic and audio on the particular searched subject matter. So go ahead download this application and upgrade your paranormal knowledge.
A few little details of the Unidentified Flying Objects have also been fed into the system of the application. The application also consists of all the latest news regarding the paranormal world.
Some videos, news, etc. can be related to the same. So, in short, if you are a person who wants to discover the treasure of these parallel worlds, the app is something you are probable to fall in love with.
Download Paranormal Window
Real Ghost Detector Radar (Ghost Hunting Apps)
This application, to begin with, does not guarantee a real-life experience but if you are looking for fun then go ahead and download it. If you want to show to spoof a friend, for instance, the Ghost Detector Radar app is perfect for you just download it and move with your camera and this app will detect the entity in front of you.
You will know its type and can ask any question you want. This is one of the ghost hunting apps that's purely made for fun purposes so go ahead and walk around and enjoy.
Download: Real Ghost Detector Radar
Ghost Detector Radar Simulator
It's more of like a fun chit-chat game with a ghost. It's effortless to use and delineate. It lets us communicate with the entity present around us.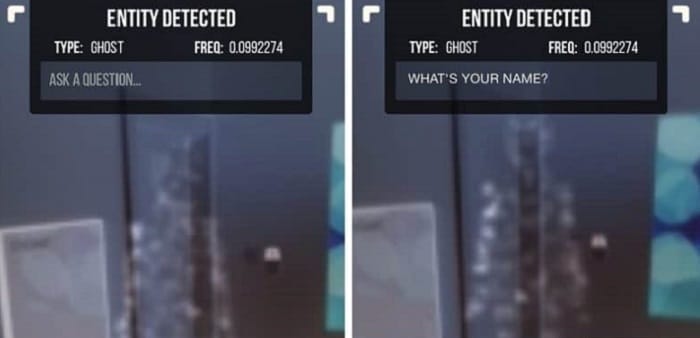 It's been updated recently on 25th May 2019 which enables us to use it explicitly free of bugs and crashes. It has also introduced a new scanning sound. And hence, it is one of the best ghost hunting apps.
Visit: Ghost Detector Radar Simulator
Paranormal EMF Recorder And Scanner
Paranormal EMF Recorder and Scanner belongs to the family of those ghost hunting Apps, which were designed especially for the ones hyped up with investigations and paranormal recordings.  
This EMF detector is fun and super easy still one thing to note is that it's not just a game, the readings are really using the magnetometer of your phone.
The magnetometer embedded provides accurate measurements, and the automated EMF is responsible for recording long-time sensations and is pre-installed in the app. The real-time EMF magnitude strength can be traced according to their height, width, and length.
There are also special devices more like sensing ghosts or spirits. The mobile phones we use consist of sensors to detect any paranormal behavior with the help of electromagnetic fields.
Often these kinds of real devices turn out to be very expensive, but mobile gadgets make the process easier by providing easy-to-use services.
Visit: Paranormal EMF Recorder and Scanner
PAIRS Spirit Box (Ghost Hunting Apps)
Now, this is the real spooky app. PAIRS Spirit Box application is another masterpiece with the brain of three major countries running altogether, also mention one of the countries being the love of our life – Our Own India.
The different models in use here get inspiration from Mahabharata stories. There is a wide picture display that allows viewing all the details regarding a picture.
The dominant feature of this app is that you can seek a spirit from a distance. The display enhances your feel and experience.
It is essential to set your phone on flight mode with Bluetooth off and set the mode beforehand.
The different lights ensure the presence of spirits or any action. The EMF readings change with a 20% increase or 20% decrease depending on the intensity of the presence. It gets scarier when the conversation features the paranormal initiate.
The interface is pretty primary so don't forget to apply a specific settings before use.
Visit: PAIRS Spirit Box
Ghost Finder – Paranormal Discovery Tracker Hunter
Ghost Finder is mostly for play purposes as it does not work as a real tool and neither does it participates in sensing any abnormal sensations. The only purpose it serves right is off have fun using the app. It has a UI not very difficult to understand. As the camera launches, the surrounding area comes from the display.
One interesting thing about this app amongst the other Ghost Hunting Apps is that you can choose how to use it as you launch it. You turn on the camera and view the world around you. At a given moment, the Ghost Finder app creates a vision that identifies some paranormal activity around someone or something.
The app belongs to ghost hunting Apps which have the function of creating any specific vision which guarantees the identification of spirits. Several other features that can get accessed after upgrading the settings are impedance, timeout, capacitance, etc.
The wavy matrix features go well along with the wavy elements. The recordings can make and save to have fun while listening later.
Visit: Ghost Finder
EVP Recorder-Spotted Ghosts
This is the ultimate ghost hunting app. Paranormal investigations are recorded using an EVP recorder. The ghost does not speak directly through this app, so it would be silly to look for miracles.
The application is user-friendly and once you are done installing the app, start recording playfully. The famous Haunted Hotel TV show used the same recorder to get the signs of the paranormal activities.
The EVP recording folder holds all the recordings made using this app. There are possibilities to record and hear the same later in case you missed out on some important detail. There is also a list of messengers that help to send the recorded videos.
Visit: EVP recorder
Also, check out these Crossword Checker apps!
SpecTrek (Ghost Hunting Apps)
SpecTrek is one of those Ghost Hunting apps which will help you live your dream of being a mighty ghost hunter and finding the scariest ghosts around. Well, no vacuum cleaner is required, like that used in 'Hunter of Ghosts.' However, you can still be those tough ghost hunter uncles, and also, make your friends believe in the existence of spirits in the world.
SpecTreck uses your GPS to track down paranormal activities. It also has a magnificent design, and the classic clock, with the colorful transmission of the terrain, will keep you amazed. SpecTreck creates an illusion of reality so that you can have a blast with the creatures of the dark world. 
Download: SpecTrek
Ghost Hunting Tools
Ghost Hunting tools is one of the finest Ghost Hunting apps, and you can get, it with its super-sensitive microphone, and ghost radar. It comes with a built-in camera, a photo analyzer, and also a quantum flow detector. This app lets you detect the directions, more accurately, with its colorful readings.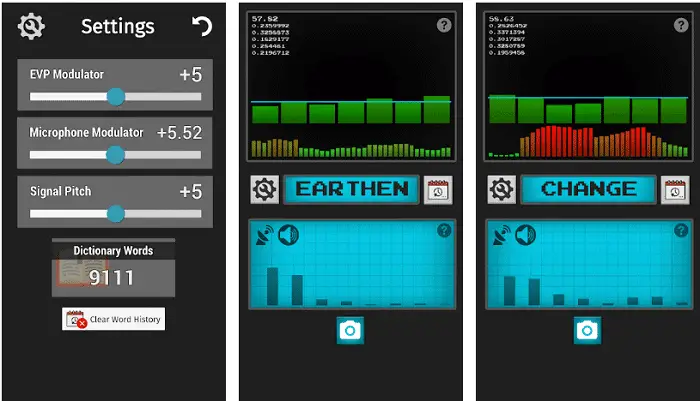 Ghost Hunting Tools is a great application for real ghost lovers and will keep them in awe. You will get access to EMF meters and EVP detectors to enthrall your ghosts, and spirits' hunting sessions. The app will keep you intrigued with the presence of spirits with its strong dictionary, including several thousand words. 
Download: Ghost Hunting Tools
SV-1 SPIRITVOX CLASSIC (Ghost Hunting Apps)
With the SV-1 Spiritvox, you can turn your mobile device into a mysterious spirit box. Amongst the other Ghost Hunting apps, this application is carefully designed by ghost hunters to serve its purpose well.
Thousands of paranormal experts have approved of this magical application. It generates two sets of random carrier sounds, with the help of your device's audio playback algorithm.
SV-1 SpiritVox Classic creates a real-life atmosphere of the darker world. Its demonic sounds will surely get you goosebumps all over. 
Download: SV-1 SPIRITVOX CLASSIC
Ultimate EMF Detector Free
The most primitive yet widely popular machine to detect paranormal was the EMF meter. Ultimate EMF Detector has a reasonably accurate EMF meter which shows the changes of the magnetic field measured in different units: microTesla, guess, and milliGauss and auxiliary field H in ampere meter with a needle and LED's using the sensors of your device.
With its new design, it has impressive graphics and high accuracy which very simply show fluctuations of a magnetic field at different places. Also, one thing to note is that if your phone doesn't have a magnetic sensor this app will not work.
Download: Ultimate EMF Detector Free
Ghost Camera Photo Prank (Ghost Hunting Apps)
Again the name is kinda descriptive itself. This is one of those ghost hunting apps that are for fun. So if you are looking to click an unusual picture or probably add some ghosts to spook people out then with this app you can create the best paranormal pictures ever!
Ghost Camera Photo Prank will look incredibly scary and gory then you can share it with your friends and the world. First of all, you need to choose the ghost sticker to add to your photo then pick a filter to make your picture scary. The added feature is that you can choose the pose for your ghost and spirit and you are good to go.
Download it here.
Ghost Detector Camera
Ghost Detector Camera is one of the Ghost Hunting Apps that has garnered a lot of attention lately due to the atmosphere it can create and also it's true. Using this app, even the ones who do not believe in ghosts will be scared out of their wits. It is super refreshing because this ghost detector knows how to make the experience truly an authentic one.
Like other Ghost Hunting Apps, this ghost app uses real EMF readings, but along with it, the graphics are phenomenal along with remarkable sounds. Just switch on the camera, move around and enjoy the show.
Download it here
Ghost Observer (Ghost Hunting Apps)
Ghost observer is yet another free ghost hunting app for Android as well as iOS users. This app allows you to interact with spirits for free on your smartphones without much effort.
Designed with highly advanced technology and unique features, you can record the paranormal activities on your device using the camera option. It includes voice effects and other amazing features to enhance the voice quality of the app.
You can easily ask them questions and listen to what ghosts are telling you. This app works perfectly in the dark so you can have entertainment and get the best experience. However, this app does not contend with any scientific accuracy and is meant for the purpose of fun only.
SGK1- Ghost hunting kit- Android
This application includes almost all the features you need to detect ghosts and observe paranormal activities. It's manageable and very easy to use.  With high popularity and numerous ratings, this is one of the best free ghost hunting apps you can find on the internet.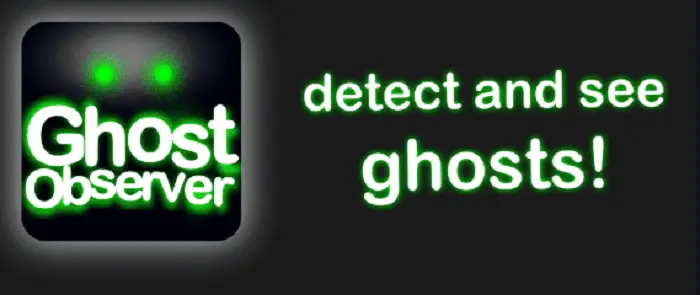 From Spirit Box to interact with ghosts to EMF detector to discover ghosts, this application has covered it all. You can relish your journey of catching a glimpse of ghosts with more than 3000 audio clips.
One can use it for free and have a premium account to remove unwanted ads and pop-ups. Also, you can also have access to additional extraordinary features of this app through the premium account.
Visit: SGK1- Ghost hunting kit
Ghost Hunter M2-iOS (Ghost Hunting Apps)
It is one of the most highly-rated ghost hunting apps in the play store today with over 1500+ reviews. It has a complex yet amazing toolkit to detect ghosts with negligible glitches.
This application is well-known for its amazing features and posh graphics. EMF and EVP detectors are the most fundamental ones to interpret audio signals and indications. The downloads of this app run into millions. It explains why Ghost Hunter M2-iOS is one of the best free paranormal apps one can recommend to you.
Moreover, this app also brags about having wonderful features like FFTV (Fast Fourier Transform Visualizer), barometer, and spatial displacement tool. The barometer examines the information that your phone collects while hunting for ghosts.
Visit: Ghost Hunter M2-iOS
See Also: Top 14 Websites for Safe & Free GameCube ROMs Download
SONO X10 Spirit Box
This is one of the best free ghost hunting apps available on the internet for both Android as well as iOS users. It is safe to say that this application is the professional version of the well-known ghost spirit box.
This app also features a "low sweep" tool helping you to control the speed while discovering ghosts. What makes this app stand out from the rest of the apps is its voicebank technology. With multiple sound effects and speech clips, this application amazes most the paranormal app freaks.
The spirit has the ability to control the sensors of your cell phone and create messages in order to interact and scare you. Download this application now and begin your journey of paranormal gaming today.
Visit: SONO X10 Spirit Box
Ghost Locator (Ghost Hunting Apps)
If you're in search of ghost hunting apps through which you can locate ghosts and spirits in a jiffy, then your quest has come to an end. This app helps to find ghosts and spirits precisely, literally speaking. And, gives you a lot of details and information to locate ghosts.
It consists of radar to discover ghosts quickly, cheat codes, and a ghost world map. This application doesn't claim any scientific accuracy and is meant for the purpose of fun and entertainment.
Download this app now to discover more new features and investigate the paranormal activities during the investigation.
Visit: Ghost Locator
Ghost Hunting Sonar
It detects the presence of spirits and other anomalies in the environment. Ghost Sonar uses a variety of sensors in the phone or tablet to interpret the situation. Anomalies are detected and interpreted through the available sensors in the phone EVP signals are being interpreted by amplifying the underlying signals that are being picked up by the device's microphone.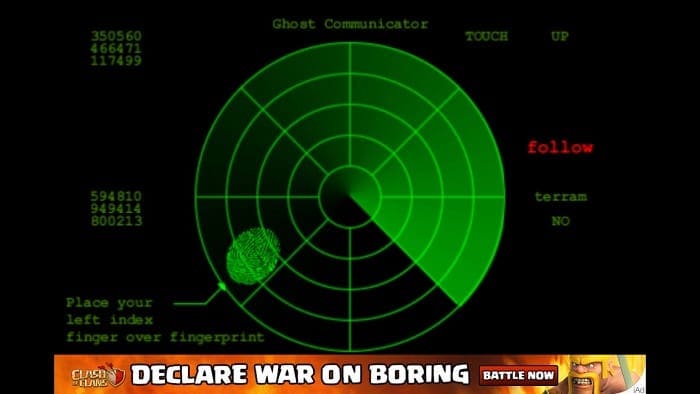 It can also be used for more accurate results by using speakers since part of the detection happens by interpreting the audio signal from the device's speakers. It also plays a vital role in entertaining. Hence, it finds it way to the list of best ghost hunting apps.
Visit: Ghost Hunting Sonar
Ghost Detector Prank
The next one on the list of best ghost hunting apps is Ghost Detector Prank. As the name suggests, one can scare his friends and make fun of them by showing them the position of the ghost on the phone camera. We can make them believe by showing them the various signals and ghost radiations and such we can prank anyone who we want to.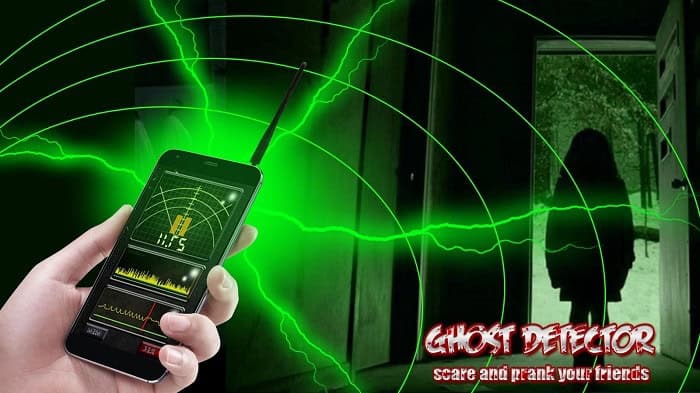 It's the latest update has now included the provision of communicating with a ghost as well. One can take a ghost picture with the ghost Camera view. We can pretend to be a professional ghost detectors along with our friends.
Visit: Ghost Detector Prank
Ghost Radar – CLASSIC (Ghost Hunting Apps)
It is one of the oldest and original ghost hunting Apps which can detect any paranormal activity by taking different readings under different conditions. The presence analysis carries by reading changes in ambient energy, and thus, its color. It also has a voice detector which lets us know when any Interesting suspicious sound is observed.
It was first introduced in 2010, and its latest update has been provided recently in 2018, and it has been downloaded by more than five million people across the world.
One of the finest and most widely used ghost hunting Apps in this digitally mastered world. The user interface tends to look a little tricky and is difficult to use. The pinch of classic elements in the app does wonders for the entire function. Ghost Radar has a key feature to differentiate between the equipment used for haunting ghosts which can simply turn void when exposed to any energy.
It also helps to find all the different kinds of sports and divides them into categories. The magnetometer of the phone is in use to find out about paranormal activities. This app gets downloads worldwide for serving the purpose of ultimate fun.
Download Ghost Radar – Classic
Ghost Radar – LEGACY
The last one on the list of ghost hunting apps is Ghost Radar- Legacy. This is another improved version of the previous application and comprises a few updates. Ghost Radar serves the same purpose as before which is to arouse the sensors to look for paranormal activity but this time, making various readings in the device.
The interface is much better than the Classic version of the same application making it quite easy to use for advanced users.
It has the power to convert energy into symbols and Vedic mantras. They can also get features graphically on the device. It has an added facility of multi-language.
Download the app and start with the investigations, and make sure that the radar gives the updated reading otherwise look at the setting to ensure the same. Have a blast with the ghosts!
Download Ghost Radar Legacy
Conclusion (Ghost Hunting Apps)
Enjoy the ghost hunting Apps on your Android as well as iOS devices to have a ghostly night. These ghost hunting Apps are sure to give you long-time goosebumps.
Follow us to know more about action games, pokemon games, soccer games as well as baseball games available on the play store. Also, keep yourself updated about the best GameCube Emulators.
Also, don't forget to look under your bed, behind your back, and on the ceiling over you!