The Wii is one of Nintendo's most well-liked video gaming systems to date. The Wii has a big selection of games, but in this article, we'll highlight the 8 best Wii racing games you will enjoy playing.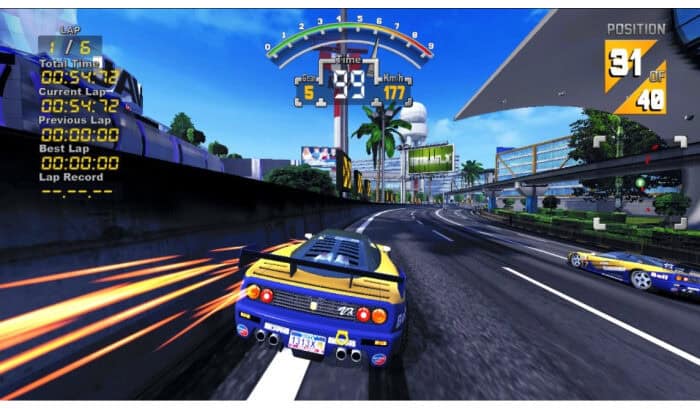 Out of all the Wii racing games that are available, ranging from Nintendo, SEGA, Zoo Games, Electronic Arts, Empire Interactive, and more, how can you choose the best one? We did an extensive study and identified the top 8 Wii driving games available now.
As we examine the top racing games for Wii Nintendo, get set to race as your life relies on it! As the heading says, let's look at the roster of the top eight Wii racing games.
The 8 Best Wii Racing Games You Will Enjoy Playing
In search of the top Wii racing games? We offer a special selection of 8 Wii Games for the enthusiasts out there. Casual gaming, intense action, expert driving, and dangerous cop chases are all included in the selection, which consists of several features that will make your heart race. Continue reading to find out what we've got in store for you.
MX vs ATV Untamed
Several of the best racing games for the Nintendo Wii bring dirt-churning motorbikes and ATVs into your home space with MX vs ATV Untamed. It is among the best Wii racing games played.
You may play this game using a variety of vehicles, including bikes, dune buggies, giant trucks, and more, to take on epic courses and perform stunts that just shouldn't be possible.
Participate in several championship series and acquire sponsorships to unlock better vehicles as you go through the game. Furthermore, if the crash is severe, you can replay it on the slow-motion camera! Participate in the harsh Monster Truck Smash or give ATV hockey a shot.
Try MX vs. ATV Untamed when Wario Stadium is your preferred Mario Kart track, but you wish it had a more authentic feel.
Buy Now: MX vs ATV Untamed
See Also: Xbox One Emulator For PC That You Can Use In 2023 I Top 11
Sonic & Sega All-Stars Racing
It's the Mario Kart substitute you've been looking for if you're using a Wii and still prefer Sonic to Mazza.
Each race features a total of eight competitors. It comes down to knowing what weapons to use when and how to gain an advantage over other players while swerving around bends because all the cars move at the same speed.
The All-Star Strike, a special attack that is specific to each character, is one factor that may assist you in choosing which one to utilize.
In Grand Prix races, there are additional nice small tasks to complete in addition to simply travelling from point A to point B in the shortest amount of time. Reach the goal without damaging any items, as many as you can in some game modes, or drifting the longest, among other requirements.
Buy Now: Sonic & Sega All-Stars Racing
See Also: All Time 8 Best Wii Fishing Games You Can Play In 2023
Colin McRae: Dirt 2
In all honesty, most of the game's enjoyable features from previous generations have completely vanished. The gameplay is still fantastic despite being unique compared to its siblings on other consoles. Rewinding or tuning up are not options either. All of it won't matter if you've never played the game's prior iterations.
The absence of frills and frills forces players to focus on the spectacular racing action, getting air while leaping over huge ramps.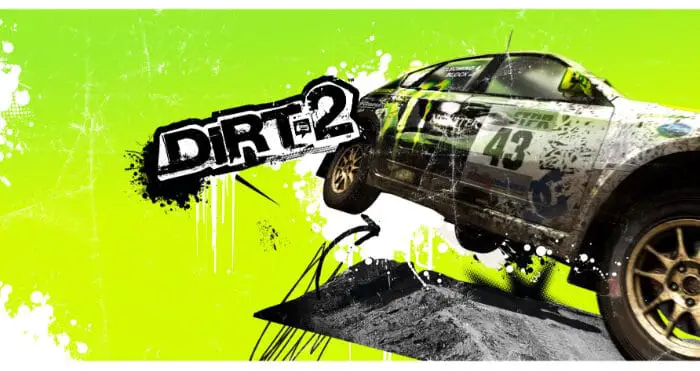 Games by Colin McRae are known for their fast-paced, gritty action, and then when you increase the level of difficulty, they also get very challenging.
Don't hesitate to play the original Colin McRae DIRT game, one of the greatest racing PS3 games ever!
Buy Now: Colin McRae: Dirt 2
See Also: PS4 Emulator | Top 6 Picks For PS4 Emulators For PC In 2023
Excitebots: Trick Racing
Anyone here recalls their first experience with an Excite Truck? In the sequel, Excitebots: Trick Racing, the nasty robot cars replace the bikes, trucks, and some other automobiles that have appeared in the Excite canon.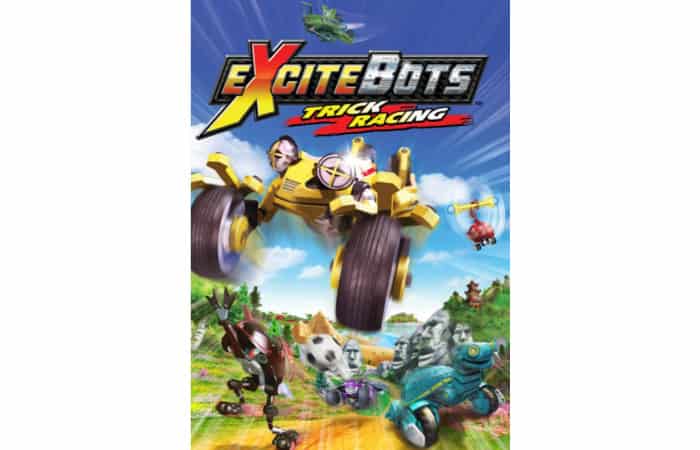 The game can be best described as arcade game similar to Hydro Thunder, with robot cars modelled after insects. Additionally, you can earn stars by participating in absurd games like shooting at targets or pulling off impossible feats.
Players steer by tilting their Wii remotes left as well as right while using motion controls. However, these cars are anything but typical, as they occasionally glide and briefly walk.
Buy Now: Excitebots: Trick Racing
Driver: San Francisco
This game depicts San Francisco in stunning detail, and you may enjoy it all while driving one of the 140 wonderful vehicles around at breakneck speeds.
However, there is one cool benefit to the coma situation, and that is the capacity to enter other people's bodies.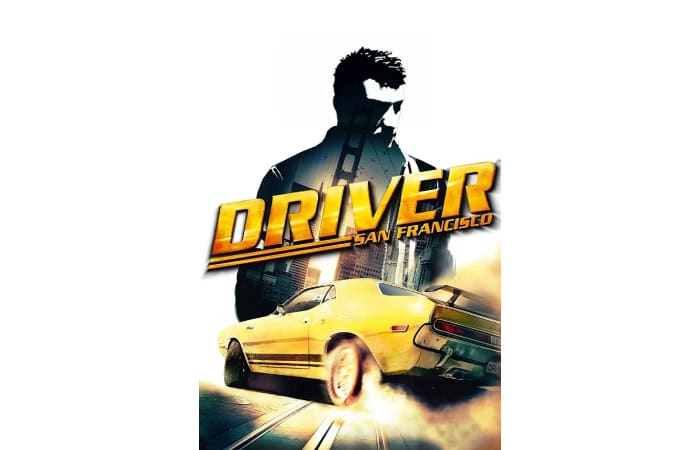 Yes, it is a little unsettling, but as Tanner understands that he is genuinely not awake as well as moving about, everything becomes like one big lucid dream.
Also, other drivers' bodies can be struck to cause an accident. This entire situation is starting to remind us of Altered Carbon!
Buy Now: Driver: San Francisco
See Also: PS4 Won't Turn On Error | 10 Easy Ways To Fix The Error
Dave Mirra BMX Challenge
The Dave Mirra BMX Challenge will likely be the only opportunity for anyone to battle against Dave Mirra and stand a chance of succeeding.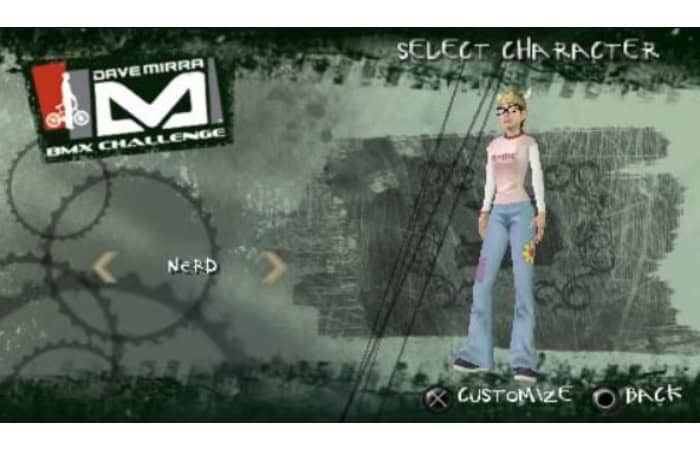 Players can sprint around courses while competing in lap races or attempting freestyle trick options. The landscapes are crammed with things to leap over or pull tricks off of to earn points.
Buy Now: Dave Mirra BMX Challenge
Need for Speed: Pro Street
Pro Streets operates and feels a lot like Juiced in many aspects. They have a lot of similarities, and while Pro Street isn't a free-roaming game like Carbon, it still has many wonderful features that place it among the best Wii racing games for Nintendo.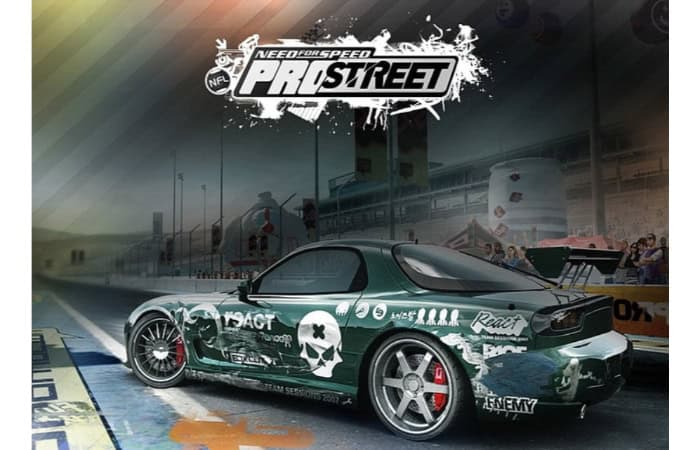 Inside the career mode, players start in an area where no one recognizes their name and work to become the ruler of the streets. Players can acquire cars in area-style racing that can drift around courses in free-play mode. Anything about burning rubber in shady street racing is always entertaining!
The motion controls on the Wii made it more popular than the Xbox 360 for people to play this game.
Buy Now: Need for Speed: Pro Street
Sonic Riders: Zero Gravity
It's the only game where players may race in both hoverboards and air yachts side by side.
The Bronze medal was officially won by Sonic Riders: Zero Gravity. If you enjoyed the opening scene of Sonic Adventure 2 Battle, in which Sonic is riding a metal board along the street, you would think that Christmas has come early!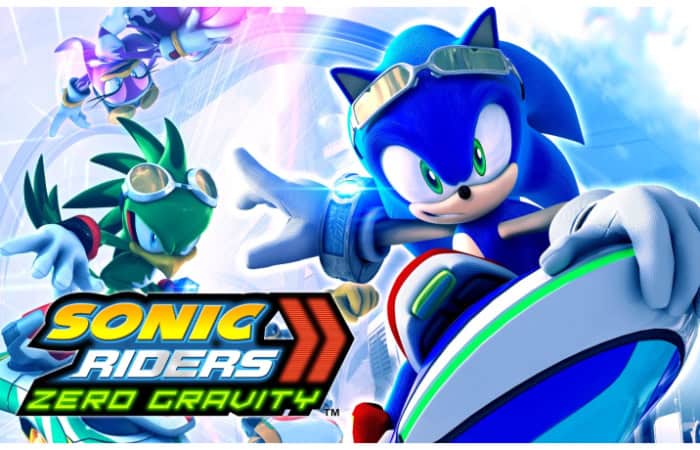 Among the most advanced racers, you'll ever play, perform acrobatics, take part in difficult tasks, and fly through black holes.
In this game, Survival Mode also makes a huge difference. This method needs you to push your rivals off the course and crash into each other as if it weren't already insane enough. Chaos reigns!
Buy Now: Sonic Riders: Zero Gravity
FAQs
What racing game is the best in the world?
Forza Horizon 5 is yet the top racing game franchise.
Which Wii game sold the most copies?
Wii Sports had become the most-played Wii game ever as of September 2022, when an anticipated 82.9 million copies had been sold. Mario Kart Wii, which came in second, had sold 37.38 million units overall.
Do Wii games still get produced?
The Wii's game library spans the console's 2006 launch and the 2020 release of the last game. There are 1647 video games on the Wii gaming system, several of which have not yet been made public.
What took Wii's place?
The first Nintendo gaming system to enable HD graphics is the Wii U. As the Wii's successor, Nintendo created the Wii U home video game device. It was the first eighth-generation gaming system to be released, going up against Sony's PlayStation 4 and Microsoft's Xbox One.
See Also: Best 4 Player Wii Games – Top 8 Complete Guide 2023
Conclusion
It cannot be easy to pick the best Wii car racing game. Still, you can select one that will offer you hours of racing pleasure by taking gameplay, multiplayer options, visuals, and presentation into consideration. The best Wii racing games out there will meet your needs, whether you're a recreational gamer seeking a fun, family-friendly experience or a highly competitive racer looking for a difficult, high-octane thrill ride.
See Also: Top 8 Highly Compressed PC Games Under 50 MB To Play Today!