The Nintendo Wii and Wii U are powerful consoles, but there is more to a good gaming experience than sheer graphical prowess. Ever-popular mobile games such as Mini Militia and Clash of Clans were never the ones to boast impressive 60 FPS graphics, but they were still fun to play. Despite a few shortcomings of the Wii, such as no support for gamepads or lesser quality graphics, there are sites from which you can get Wii ROMs.
The Wii Store Channel should be launched. To download a game from the Virtual Console, click on it. You can browse the Virtual Console collection in a variety of ways. Click on WiiWare to download a WiiWare game. You can browse the WiiWare collection in a variety of ways. You can also use sites like Ziperto, Game Wii, Wii ISO, Blue ROMs, etc.
You've come to the right place if you're a Nintendo Wii owner looking for free games and Nintendo emulators. We have bravely compiled a list of some of the most trusted sites to download free Wii game ROMs.
See Also: Top 10 Sites to Download PS2 ROMs Safely
14 Best Sites to Download Wii ROMs
Let us get straight to the best sites to download Wii ROMs so you can gather your friends and start playing!
Ziperto
Ziperto is one of the best websites to download WII ROMs. The interface of this website is easy to operate yet modern. Gamers can find many PC Games, including Mario, Pokemon games, and other action games. This site stands out from the rest because of its amazing features to ease browsing.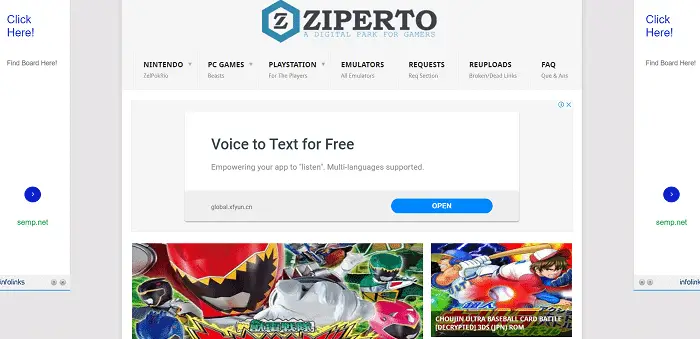 Gamers can not only find the most popular WII ROMs and download them, but they can also find everything connected with android emulators. The popularity, as well as ratings of this website, is pretty high.
Users often find it easier to download games on this site. They are directly available as flash links or Gdrive links. Now don't waste your time browsing and check out the link below to know more.
Visit: Ziperto 
See Also: 5 Best GameCube Emulators for Windows (Updated 2023)
Game Wii
Are you looking for your favorite game to play with your friends but feeling lazy to scroll down the list? Well, your quest has come to an end, and Kudos, you're just at the right place. Game WII allows gamers to search for a specific game in the desired categories.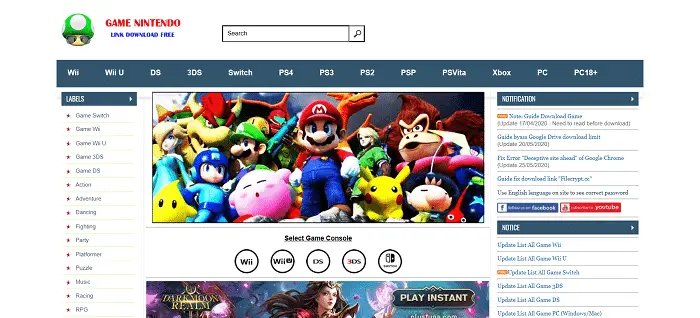 This website has covered old and the latest WII games so that gamers can dust their keyboards off them. The task of sorting out hands is quite easy here as the games are categorized. Moreover, it lets you filter out your favorite game through an easy search preference.
Wii ISO
This website has a massive collection of cool and fun WII games gamers would love to play. We already know most gamers do not find games to extract in ISO format, and this website authorizes them to do that. As the name suggests, you can effortlessly download your dearest games in ISO format and grab your chums to play.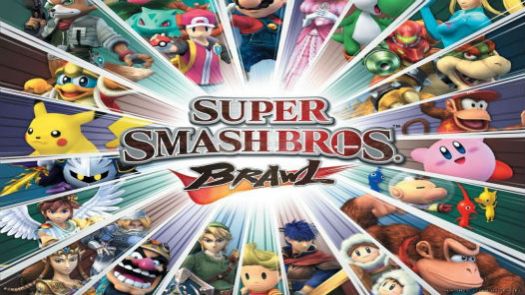 The interface of this website is convenient. Even if you are not much into computers and technology, you'll find it easy to operate. It covers almost all the top-notch features that gamers would adore. This explains why it's one of the best websites to download WII ROMs.
Visit: Wii ISO
Blue ROMs
The homepage of this site covers almost all the fun games that game freaks would love to play. With an extremely easy to tackle interface and handy elements, this website is set for a tremendous evolution in the forthcoming future.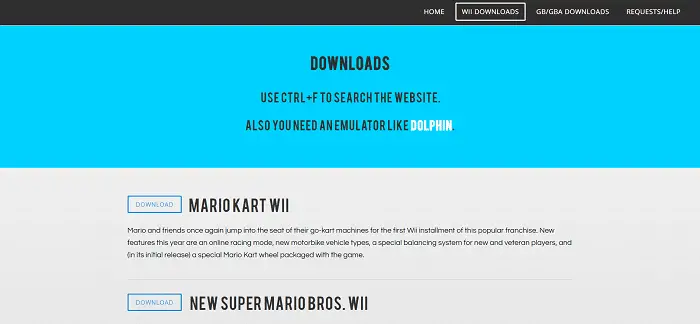 You'll find mainly all the WII games as well as their consoles to play. If you want to save yourself from the hectic process of browsing, use the search option. It'll direct you to the game you want to begin your gaming journey with. Check out this link below and discover new features.
Visit: Blue ROMs
EmuParadise
EmuParadise is one such website where you get many different ROMs, including the one for the Wii. Head to the site and look for the listed option, Nintendo Wii ISOs. Click on it, and this will open a new page. That page will list all the available game ROMs or ISO files alphabetically.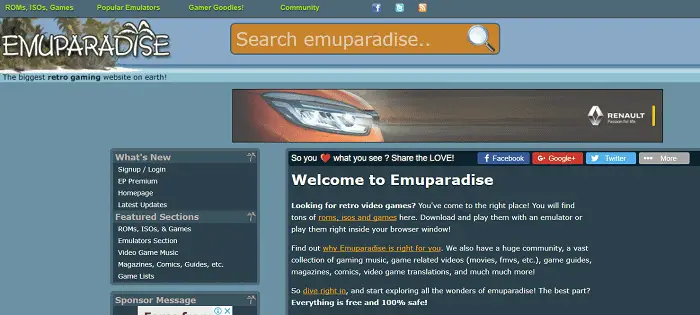 Almost every human on Earth is aware of popular games such as Call of Duty Black ops or Call of Duty Modern warfare reflex. It is incredible that a device launched as early as back in 2006 can still have enough interest-gathering capacity that users like yourself are here. I am not complaining about the traffic, though. I need to eat, mate!
Anyway, click on the ROM you want to download to your SD card. You will then be prompted to log in because this website only allows registered users to download the ROMs. It sucks, I know. I don't like logging in hundreds of times to every site form where I download something, but at least it is not a paid subscription to get Wii iso, eh? At least we still have that much freedom left in the open internet.
After all, it is a subtle form of cybercrime (That's right! You're a criminal, mate!). So, make an account for yourself in EPForums, and you get access to all these free game ROM Goodies.
Visit: EmuParadise
See Also: EmuParadise Review | Good Site to Get Classic ROMs?
Romulation
Nintendo Wii happens to be the first option over at this website. This is also one of the best-organized and the most well-made websites among the other Nintendo Wii ROM download sites. The listing on this site for Wii iso downloads has a lot more refinement options to it as well.
You can search for specific ROMs for your Wii and have them sorted alphabetically based on file sizes or as per the dates they were added to the site.
Or can even select a specific region if you are looking for a region-specific game or a regional version of a massively popular title. You can choose from the USA, Europe, Japan, France, Germany, Italy, Korea, Netherlands, Spain, and Australia. I don't know about you, but The 007 GoldenEye title caught my eye among the rest! Brought me back to the days of James Bond 1995. I was not even born around then! Anyway, let us move on.
Just head over to this site and search for your favorite Wii ROMs. Downloads are very reliable, and the response time of the servers is pretty great. You will surely have a good time on this site.
Visit: Romulation
NicoBlog
This might end up being a pretty unheard name for many, including myself. But again, these kinds of small websites turn out to be gems in the end, and this is one such instance right here. Nicoblog is quite a neat place for you to find Wii iso downloads, such as Wii ROMs and forum discussions on a lot of awesome topics.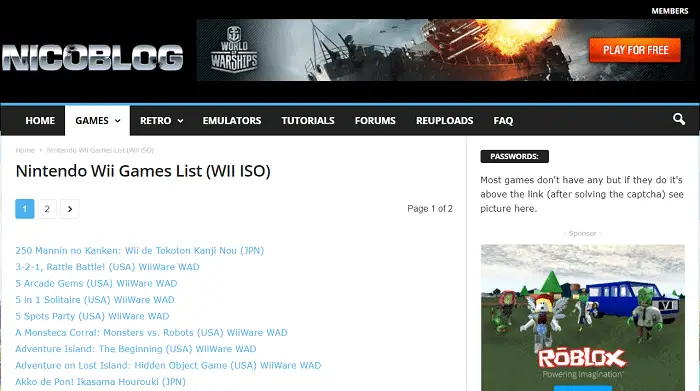 Now, don't expect to find bazillions of games over at Nicoblog. In theory defense, they have collected fairly chosen ROM files, but only two pages are in the list. You shouldn't browse here if you are looking for something relatively new. It might not be updated as fast as other bigger sites like Romulation, but they will eventually find their way there. There is no shortage of popular titles such as Adventure Island: The Beginning and A Monsteca Corral: Monsters vs. Robots.
Just click on one of the Nintendo Wii ROMs listed there to download that Wii ROM for your console. You can go through some of the screenshots of the game for reference. You will need to complete a captcha (that I am not a Robot thingy). After which, you will get the list of available download links from various file-sharing sites such as Mega, Google Drive, etc. Some of these ROMs may be password protected, in which case the password will display after you complete the captcha.
Vimm
This is another well-made website for downloading Wii ROMs. Vimm makes favorites of each month if you are into that kind of a listing. Or else, you can click on the alphabet resent in the top row of the website to get to the ROMs alphabetically.
They have specified that all the game ROMs are in a .7z format, meaning that you will need 7Zip to extract the ISOs. This month's (August's) top downloads happen to be New Super Mario Bros, Super Mario Galaxy 2, Mario Kart, and more. They have ROMs for all kinds of popular consoles.
Visit:  Vimm
See Also: Why Won't My Wii Remote Turn On | Methods To Fix | TechWhoop
The Old Computer
This site is known for storing a lot of software and game Wii ROMs for dolphin for old gaming hardware. Our Nintendo Wii happens to be one of the legacy systems, and by no stretch of the imagination is that a bad thing.
Just head over to the site and search for your favorite Wii ROMs. They have over Five hundred thousand ROMs on their database from over 150 different manufacturers. That is pretty impressive for such a small capacity that they claim to be using on their servers (4.4 TB).
There are three types of accounts that you can use to download Wii ROMs from here. Guest, Registered and Unlimited. Yes, you have to register to access the download links. But again, you can access them (at a slightly lesser speed) for free, so don't sweat it too much.
Visit: The Old Computer
See Also: ChaosGames Review | Cemu Roms Available on Discord?
Download ROMs
Download ROMs is one of the most user-friendly websites, with loads of Wii ROMs available in the interface. You won't face any issues while downloading Wii ROMs from this site. You'll find most of the popular games on this site to enjoy.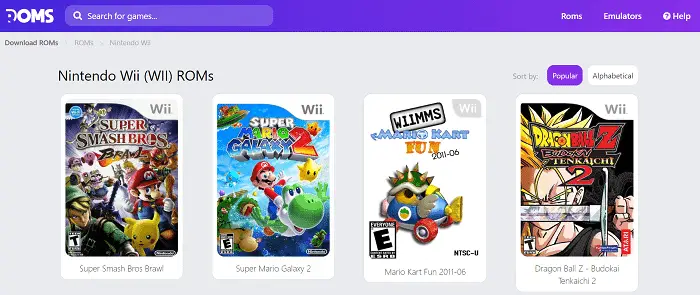 It also has the option to sort games according to your preferences. You'll usually find the new releases and popular games right on its home page. Hence, making it very easy for you to find the Wii ROMs you require.
Visit: Download ROMs
See Also: Top 9 Websites for Safe & Free GameCube ROMs Download
Portal ROMs
Portal ROMs is a very popular site choice to get Wii ROMs amongst fellow gamers, just cause it has a huge library of every game ever released. You can get all the Wii ROMs here for free.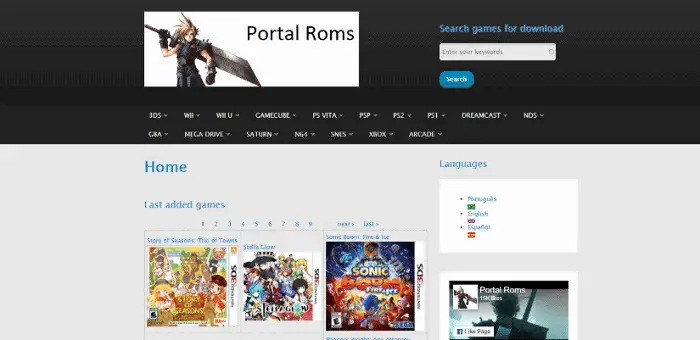 It offers ROMs for various retro classic gaming consoles. Due to its popularity, you won't ever feel the shortage of games you require as they upload games almost every day. This makes it one of the ideal places to download Wii ROMs out there.
See Also: PortalRoms Review | All Cemu Roms in One Place?
ROMs Mode
ROMs mode offers you emulators as well as ROMs to various gaming consoles, including Nintendo Wii. All the ROMs available on the website are free of cost. It also offers you the rating of the games available on the site so that you can try out new games with an excellent rating.
It also provides you with the option of sorting the games according to your preferences so that you can avail the game you want easily.
Visit: ROMs Mode
See Also: Simple Steps to Gameshare on Xbox One Console
ROMs Mania
ROMs Mania is quite similar to ROMs Mode regarding the user interface. Just like the previous website, you will also find game ratings and various sorting options on this website. Due to this, ROMs Mania is quite easy to use to find your favorite games.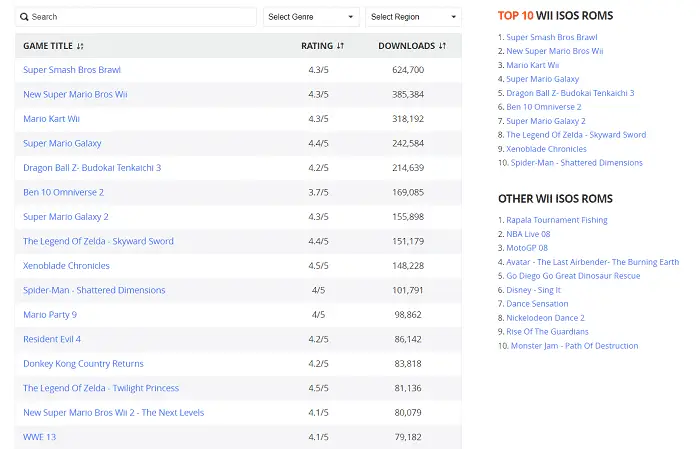 Apart from offering game ROMs, ROMs Mania also allows you to download the BIOS of popular gaming consoles, which many Nintendo Wii emulators require.
Visit: ROMs Mania
See Also: How To Program Wii Remotes | Connect Multiple Remotes Easily

ROMs Universe
ROMS Universe is another highly popular website for downloading game ROMs for free. It has a large game library that offers almost all of the Wii games ever released. Not only that, but the user interface of this website is also pretty good.
Apart from looking good, this user interface allows you to find your favorite Wii games without any issues quickly. But most importantly, all of the Wii ROMs available on this website work properly with all Wii emulators.
Visit: ROMs Universe
See Also: Top 7 Sites for Safe & Free PSP ROMs Download | Free PSP ISOs
Note: I did not specify a site called CoolROM among the download sources. That is because there have been complaints that the website is not so relabeling as it once was. After downloading a ROM and installing it, a user reported that they are now facing ads all over the desktop because of some bundled crapware that came into the system and the file found over at the Coolroom website. So you should probably stay away from this site for the time being. Have fun!
If you want to know how you can transfer ROMs To RetroPie over the network, Click here!
FAQs
Can I play Wii ROMs on my PC?
Yes, you can play Wii ROMs on your PC by using a Wii emulator. These emulators replicate the Wii's hardware and allow you to run Wii games on your computer.
What is a Wii emulator?
A Wii emulator is software that mimics the functionality of a Wii console, enabling you to play Wii games on compatible devices such as PCs, smartphones, or tablets.
Are there legal alternatives to downloading Wii ROMs?
Yes, there are legal alternatives to downloading Wii ROMs. You can purchase original Wii games from retailers or online platforms like the Nintendo eShop to ensure compliance with copyright laws.
Can I use Wii ROMs on a modded Wii console?
It is possible to use Wii ROMs on a modded Wii console by installing custom firmware or homebrew software. However, keep in mind that this may void your warranty and could potentially lead to legal consequences.
What are the risks of downloading Wii ROMs from unauthorized sources?
Downloading Wii ROMs from unauthorized sources carries several risks, including the potential for malware-infected files, legal ramifications due to copyright infringement, and supporting piracy, which negatively impacts the game developers and industry as a whole.
Conclusion
We hope that this compiled list helped you know more sites where you can easily download Wii ROMs. You can now select the best one that suits your taste and begin your journey filled with zeal now. Bring out your zest of gaming and lift your spirits! Do let us know about your experience in the comment section below.
Also, read our article on how to download GBA Roms safely. Click here
See Also: Alternatives to Hamachi