An ISO file is a file type that contains the entire content of a disc. Mainly, it is used to store the contents of a CD for easy file storage and transfer. Many files available for download over the internet are stored in this file format for convenience. This article contains some of the best ISO file extractor software to extract your ISO files.
12 Best ISO File Extractor Tools of 2023
WinZip
Infra Recorder
IMG Burn
Deep Burner
WIN CD EMU
7-zip
WinRar
PeaZip
ISO Opener
Power ISO
WinISO
MagicISO
ISO file is a widely used file type. However, one has to extract the same to combine the various files into an ISO file. There are many ways this can be done. Various software tools are available for ISO extraction.
See Also: How To Highly Compress Files Using 7zip? Complete Guide
12 Best ISO File Extractor Tools of 2023
Below are some of the best ISO File Extractor Tools of 2023 that you must try using for burning and editing discs.
WinZip
WinZip is a widely used software tool for creating compressed files and extracting data from the compressed format. It supports many file formats, including .zip, .rar, .7z, etc., and the ISO file format.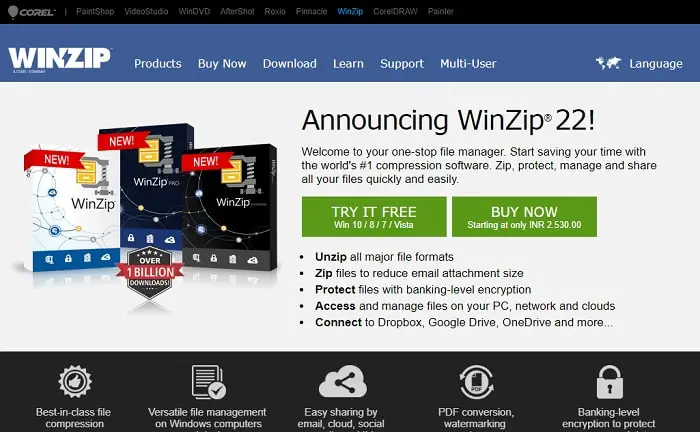 ISO files. It has a straightforward user interface and is helpful with many file types. Hence, it is an essential tool for your PC and the best software tool for extracting.
Infra Recorder
This ISO file extractor provides functions as an image burner along with being a creator. It offers free services and satisfies its users with vast features. Besides, creating the audio and data according to the user's preference records the data in Physical Disc and Disc Images.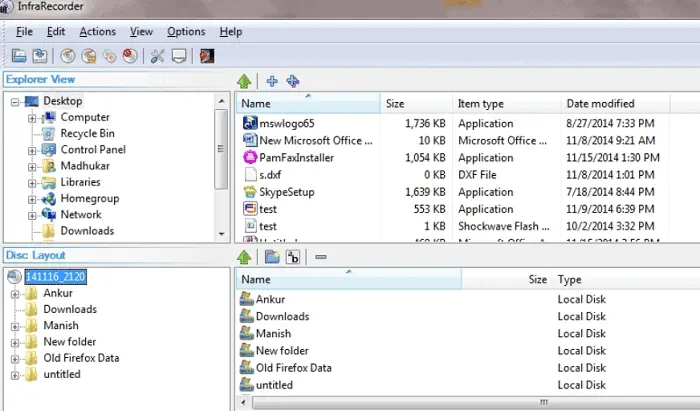 Not forgetting about the multitasking feature, this ISO file extractor is a freeware tool. Lastly, it is an easy-to-use application and supports dual-layer DVD recording. If the user wants, s/he can rewrite or erase the disc using four methods.
Visit: Infra Recorder 
IMG Burn
This ISO file extractor has a different ability than the above one. It intends to support various IMG formats, including BIN, CCD, CDI, DI, ISO, DVD, and others. Not only can you extract the image file using this ISO file extractor, but you can also burn and create the image in any supportive format.
It is lightweight software that helps you finish your work quickly without compromising anything. Yet, one of the disadvantages of this ISO file extractor is that it cannot directly copy the disc files without creating the image file. Despite providing such vast features, it does not promote or support multitasking; it can burn one disc at a time.
Visit: IMG Burn 
Also, Click here if you're looking for the Xender download guide for PC!
Deep Burner
Like the above ISO file extractor, lightweight software provides vast features. Being specific about the ISO file format, it performs multitasking by creating, burning, and extracting a disc. BIt supports functioning related to the burning features. Besides, it supports any Windows version and GUI platform.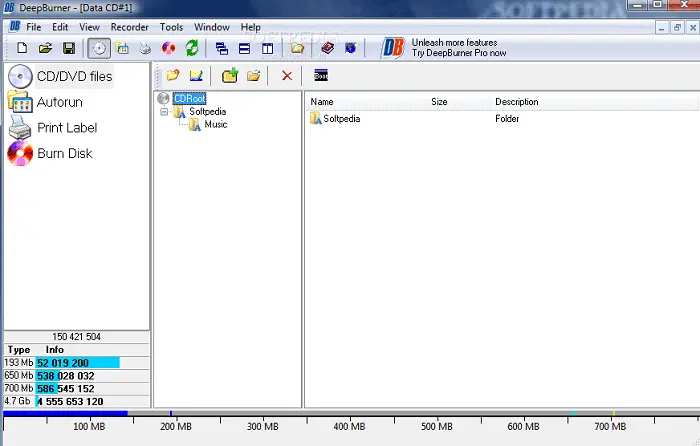 Spoken of burning, it finds no problem in burning video DVDs. Some of the extended features of this software are utility services of drive and media, creating multi-session CDs, high performance, simultaneous recorders, and a few arrays of things.
Visit: Deep Burner 
WIN CD EMU
This software assures the most minor technicalities if this ISO file extractor is downloaded. Like the above software, it supports multitasking among various formats.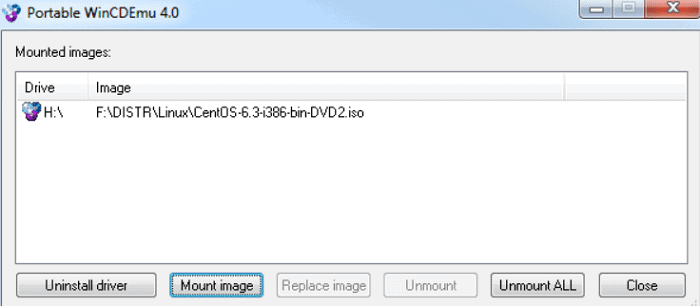 This ISO file extractor software is suitable for all Windows versions, whether old or new, no matter if the arrangement is Windows 2000. Besides, this software is free to use, leading to better performance.
Visit: WIN CD EMU
7-zip
Like WinZip, 7-zip also supports many compressed file types, offering features that allow them to extract data. The application is free for download as well from the website.
The file size of the software installation package is also relatively small and allows easy installation. It is quick to set up and work on. 7-zip is also available on multiple platforms like Windows and Linux OS.
Visit: 7Zip
WinRar
WinRar is a shareware software for extracting multiple types of archived files. It comes in handy with many file types and can handle ISO files of any size.
You can open the ISO file with WinRar and specify the extraction location. This will make the software extract the ISO file and store its contents on your computer's selected destination.
Visit: WinRar
PeaZip
PeaZip is another archive ISO file extractor software tool similar to WinZip and 7-zip. It is open-source software that is available online. It is identical to 7-zip. PeaZip is known to support over 180 different archive file types.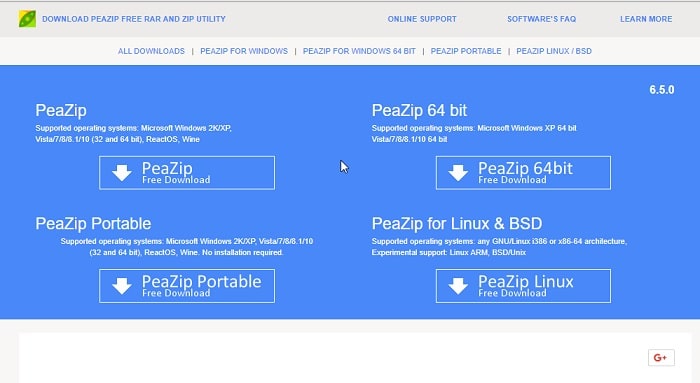 It also provides an easy way to extract and access files inside the ISO file type. PeaZip can come in handy as it supports a large number of file extensions that you will come across.
Visit: PeaZip
ISO Opener
ISO Opener offers a convenient way to extract your ISO file and access its data. The user interface is very light and easy to use.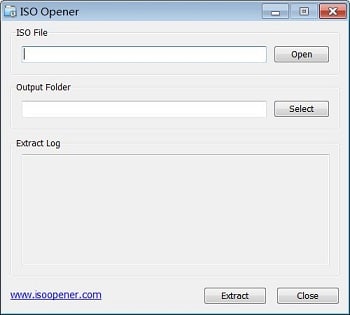 The ISO file extraction is straightforward and performed by directly opening the file in the software and specifying the output file location. There is no confusion when using this software tool; it is hassle-free. It also supports most of the standard ISO file standards as well.
See also: How To Extract In Dark And Darker?
Power ISO
Power ISO is another functional ISO file extractor. It works on multiple versions of Windows, including the latest Windows 10, to the older versions, including Windows 98, Me, XP, Vista, etc. Power ISO also supports a large number of languages as well.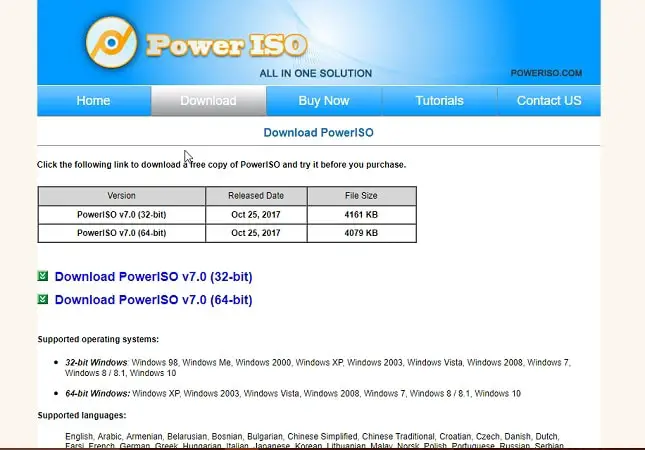 It provides not just ISO extraction but also burning an ISO too. There are versions of Power ISO available for Linux and Mac OSX too. However, the unregistered version cannot handle files over 300 MB, which is a limitation.
Visit  Power ISO
WinISO
WinISO is a professional ISO file extractor software that can create, extract, burn, and mount ISO files. It is a free and complete solution for handling ISO files. WinISO is a small software that requires roughly 6 MB of storage space.
See Also: 11 Best Free EPS File Viewer Software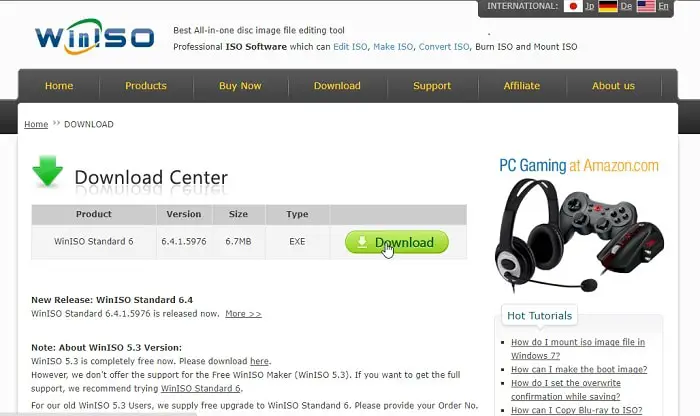 It has a simple user interface and a wide range of features to make it more efficient in its task. Since it performs almost all actions related to the ISO file type, it is a necessary software tool for users who often use ISO files.
Visit  WinISO
MagicISO
Magic ISO is a software tool that is ideal for handling ISO files. It can create, edit or extract ISO files present on your PC. It can also convert ISO to bin files and back.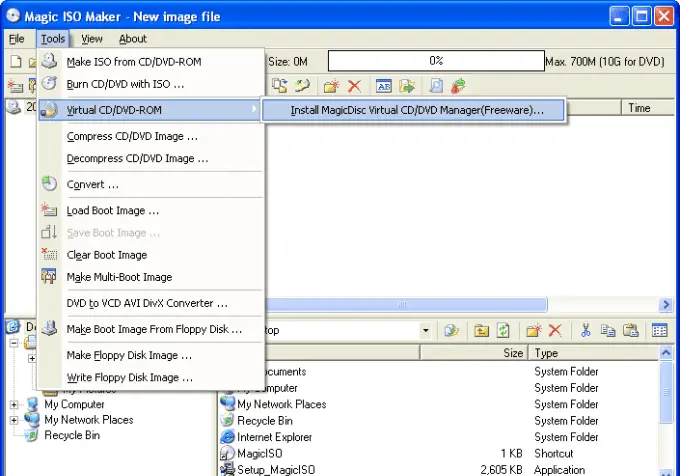 The user interface is quite simple and efficiently manages to do its work. MagicISO supports all DVD image files, not just ISO file formats. It is also available for download on multiple platforms and different versions of Windows.
Visit: MagicISO
FAQs
Can I extract files from ISO files for free?
Yes, free ISO file extractors allow you to extract files from ISO images without cost.
Are ISO file extractors compatible with different operating systems?
Yes, ISO file extractors are available for various operating systems, including Windows, macOS, and Linux.
What file formats can I extract from an ISO file?
An ISO file extractor can extract various formats, including documents, images, videos, audio files, and software installation packages.
Can I create ISO files using an ISO file extractor?
Some ISO file extractors also offer the functionality to create ISO files from folders or files on your computer.
Are ISO file extractors safe to use?
ISO file extractors from reputable sources are generally safe to use. It is vital to download software from trusted websites and ensure it is malware-free.
Conclusion 
These software tools can extract files from the ISO file type archive. Since the ISO file type is quite common when downloading files from the internet and for daily use, these software tools are becoming entirely necessary.
These have a simple user interface that allows new users easy access to the file extraction service. Some of these ISO file extractor software, like WinZip, 7-zip, and WinRar, are very versatile and support a whole list of other file types and hence are necessary to your PC. These tools allow total control over ISO files, including extraction and mounting of ISO files.
See Also: 10 Best Free Green Screen Software for Windows – TechWhoop