Feel like doing some intensive gaming? PC gaming has hugely evolved over the last decade. Gone were the days when it was all about the gameplay experience, now it's about top-notch performance and jaw-dropping graphics. Console too has been able to catch up to the PC experience, but when it comes to absolute raw power and performance, PC has got no rival. Thus, you must know about all the finest CPU Intensive Games out there.
And the games that we have seen in recent years, especially AAA titles, Battlefield, Call of Duty franchise; all these are massively taxing games and will take all the juice out of your system. You would need future-proof gaming rigs to be able to play these games at even High-Medium settings. If you have such a gaming rig and are looking for CPU-intensive games. That will test your PC hardware to its absolute limit, go through the list below and see what you like the most.
See also: Steam Not Opening On Windows 10? Here's What You Can Do!
Best CPU Intensive Games
Mafia III
The Mafia franchise games were never really among the CPU-intensive games. But it all changed with the release of Mafia III in October last year.
It received a lot of flak as soon as it was available for Steam, with gamers reporting that they had frame-rate issues even with their high rig gaming systems.
With the minimum requirements pegged at a Core i5 processor, and 6 GB of ram, you wouldn't wonder what it would take to run the game smoothly.
However, 2K Games, the publisher of Mafia III did release a patch to fix the issue, and the gameplay experience is much better now.
Tom Clancy's Ghost Recon: Wildlands
Tom Clancy's Ghost Recon: Wildlands is a third-person shooter brought by Ubisoft. It was released in March this year for PC, Xbox One, and PS4.
It is another demanding game with minimum system requirements of i5 processor, six gigs of RAM, and a GTX 650 or above GPU.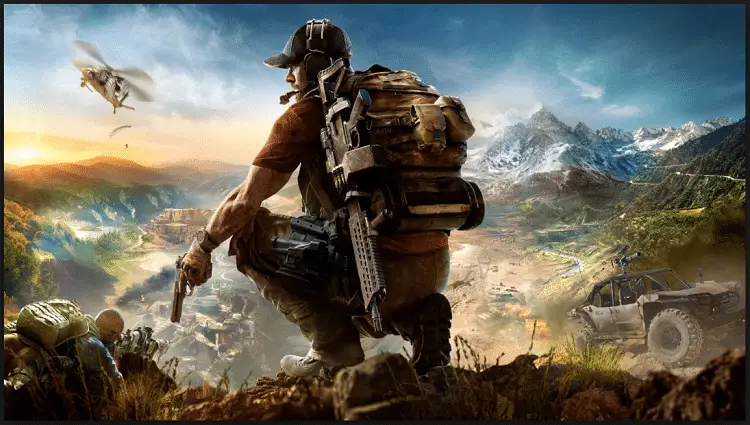 The graphics and the gameplay are fantastic, and it will take you over 24 hours to finish the main story. Playing with side missions will take you another 12 hours.
Frankly, I was too busy playing the side missions, and I could only complete 50% of the game in a week. I consider it the most demanding pc game of this year at least.
Assassin's Creed: Origins
Even if you are a casual gamer, you must have heard about the Assassins Creed franchise. It is one of the hugely appreciated action-adventure games with millions of downloads within 24 hours of its release.
The game was released in October this year, and the response has been incredible. But still, you will need top of a line gaming rig to enjoy this beast.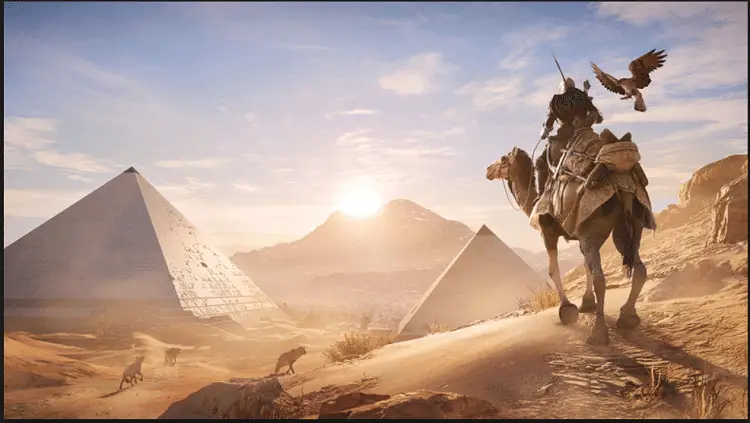 It is one of the most CPU-intensive games that will tear through your gaming rig with the requirements of an i7 processor, GTX 760 or Radeon R9 280X, and 8 GB of RAM.
See also: Skyrim Won't Launch
Call of Duty: WWII
Call of Duty: WWII is the latest iteration in the Call of Duty franchise. Like the other games of the franchise, it is a first-person shooter published by Activision on 3rd November this year.
WWII, like other AAA titles, runs on the latest gaming assembly, with 8 GB of RAM, Core i3 processor, and GTX 660 / Radeon HD 7850 graphics card.
Tom Clancy's The Division
Another one of the graphically intense game from the Tom Clancy franchise is "The Division." It is a role-playing online-only game published by Ubisoft that has received much flak as well as praise.
Gamers have praised its gameplay and the smooth rendering even with high settings and FXAA and MSAA enabled. But for this pleasure, you will need a high-end gaming rig, and with lower-end systems, you can only play it in the lowest settings.
Resident Evil 7: Biohazard
When the recommended system requirement is an i7 processor, that's when you know that the seventh iteration of Resident Evil is going to be a massive CPU-intensive game.
If you are a fan of the survival horror genre, then Biohazard is the one for you. Released in Jan this year, Biohazard has lived up to the reputation of its previous titles receiving the love of gamers all over the world.
Mass Effect: Andromeda
Mass Effect: Andromeda is another resource hog that needs the absolute best gaming rig there is to be able to enjoy the game in its full glory.
With system requirements stating an i7 processor, GTX 660, and 8 GB of RAM, this game will put your CPU to its ultimate test. In this game, you are far away from Earth in the Andromeda Galaxy, surviving hostile environments and looking for a new home for yourself and your people.
If you are a fan of the action role-playing and science fiction genre, then this gem is perfect for you.
Forza Motorsport 7
Forza Motorsport 7 is another CPU-intensive game in the sports racing genre. Turn 10 and Microsoft Studios have brought together the seventh iteration of Forza exclusively available for PC and Xbox One.
The graphics in FM 7 are just awe-inspiring, and to be able to play it without letting your CPU lag, you will need a 4 GB Graphics card, 8 GB of RAM, and preferably an i7 processor.
See also: Top 10 Games Like Corruption Of Champions (Ranked From 10 To 1)
Middle-earth: Shadow of War
Published by Warner Bros Interactive, Shadow of War is a role-playing action game that was released just a month back. The game has got good ratings and is available for not only PC, but Xbox, PS4, and Android.
But the recommended RAM requirement of 12 GB on a PC might force you to think twice before playing. But if you have such a gaming rig. Be my guest and go all out on the game. A game revolving between "The Hobbit" and "The Lord of The Rings."
See also: How to Aim in Rust: 7 Insane Tips and Tricks
Wolfenstein II: The New Colossus
If you thought the above games were the most CPU-intensive games, you might want to consider twice. The last game on the list is Wolfenstein II: The New Colossus, an action-adventure first-person shooter.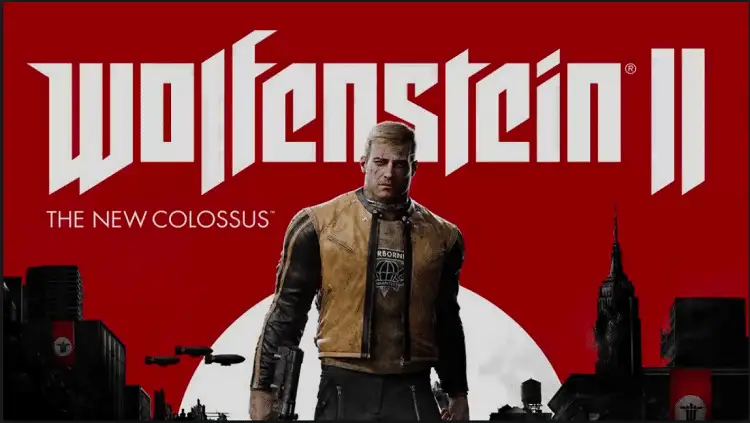 With a recommended RAM of 16 GB, this one easily beats the others on the list. If you are the type of maniac gamer who likes to push things to the limit. Try this most graphics-intensive pc game and see if your PC is even able to run it on medium settings.
See also: Best Games On Origin Access