DLL Hell is a Windows-built program collection that loads a missing xxx.dll file into memory during application execution. Many users download missing DLL files from the internet and run the program, but few know about the existence of DLL fixer software. DLL Fixer software helps resolve DLL errors and ensures that applications run smoothly.
Top DLL Fixer Software to Solve All Your Issues:
Glarysoft Registry Repair
DLL Tool
DLL Suite
CCleaner
Free Window Registry Repair
Smart DLL Missing Fixer
SS Registry Fixer
MyPCTuneUp
Here, we have brought you the best DLL fixer software that is most trustworthy and helpful to the people who commonly face these DLL errors. Free DLL fixer software runs a deep scan into the registry to find the problem and try to fix it. If a specific DLL file is missing, it downloads that corresponding DLL file and minimizes your efforts to correct the error.
Top 10 DLL Fixer Software to Solve All Your Issues
Glarysoft Registry Repair
Glarysoft is an intelligent software that can quickly run a deep scan on the registries and identify any error or corrupt entries of the registers. Whenever a registry entry is modified, a backup is made to restore this DLL-files fixer to that point in any further crashes.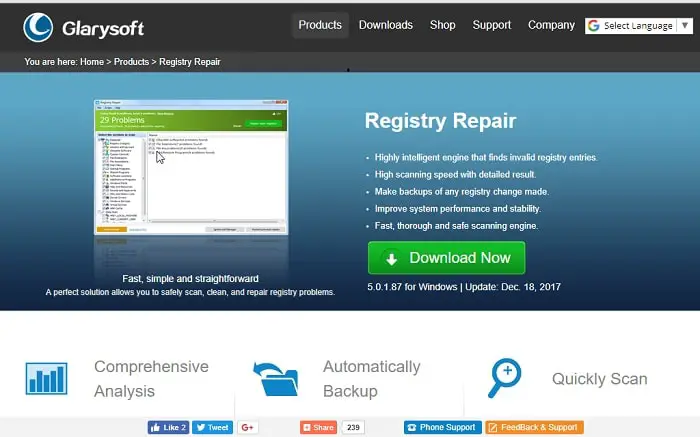 It scans, cleans, and repairs registry problems efficiently. It is intelligent enough to identify 18 different types of errors. Any DLL errors are resolved efficiently and quickly with the software.
DLL Tool
DLL Tool is a DLL file fixer that detects and restores any missing files immediately. Apart from fixing DLL files, it also resolves errors with EXE, SYS, DRV, and FONT files. It blocks any malicious ActiveX and provides security to your PC. You can clean your registry by scanning in depth and ensuring crash protection.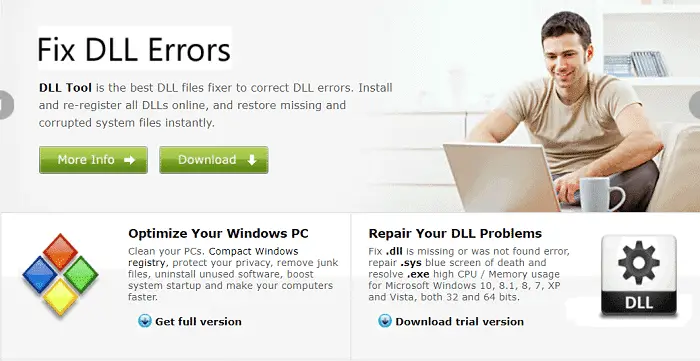 It optimizes the internal working of the software, thereby boosting the speed. It maintains a snapshot of the registry at various instants to ensure no suspicious activity to modify the registry values.
See Also: 6 Best Computer Repair Tools to Fix Issues (2023) – TechWhoop
DLL Suite
Run a deep scan with this dll file fixer, and the software takes care of the rest. It detects any missing, corrupt, or deleted dll files and repairs them instantly. If you ever require any DLL file, you check other external sites to download that file. But, if you have DLL Suite installed on your PC, you can search and download it in the software.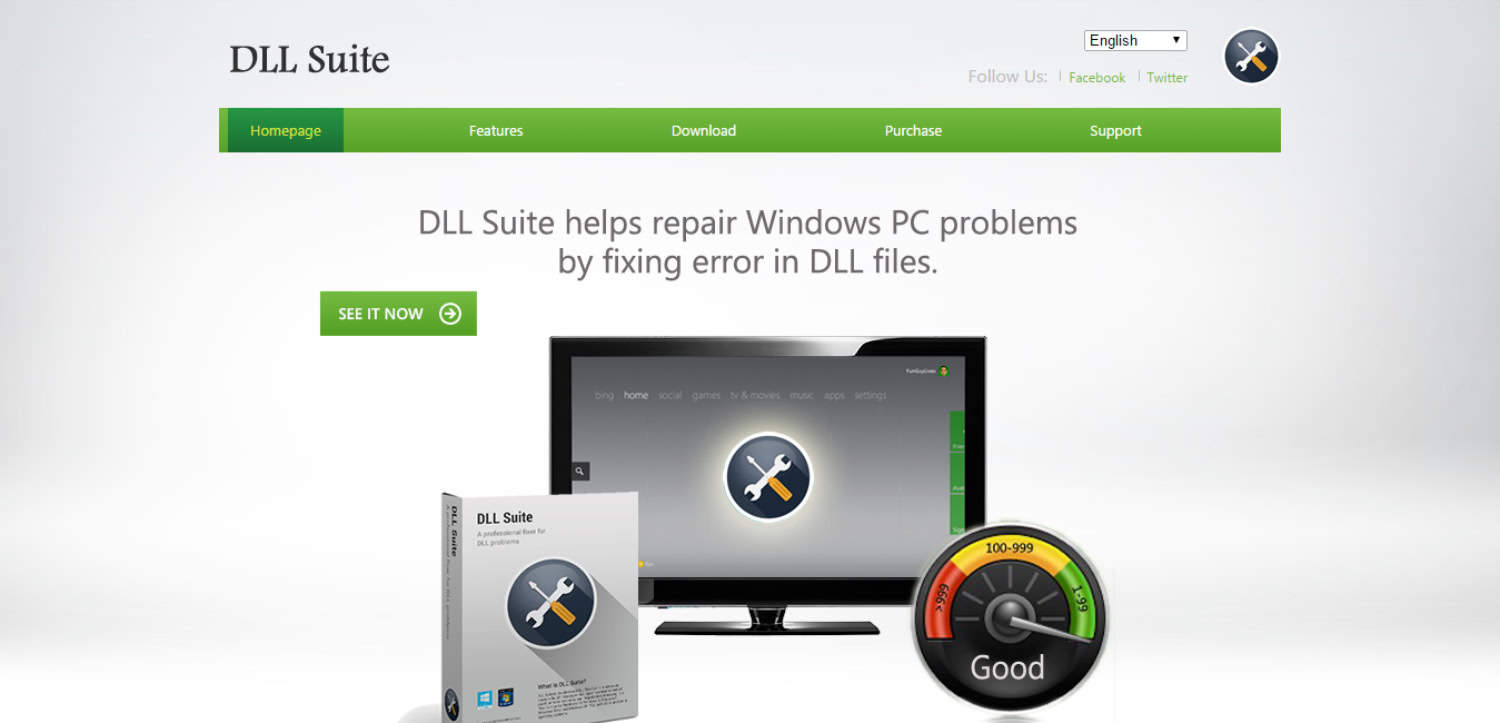 It is available in 20 languages, providing access to people of various regions to use the software in their preferred languages. As a result of the deep scan and error fixture, the system gives the best performance with increased speed. The best part of the software is it comes free of cost.
CCleaner
CCleaner is more than just a DLL fixer. This PC optimization tool speeds up your system, ensures safe browsing by deleting cache and cookies, and blocks access to advertisers and website intruders, resulting in faster system performance.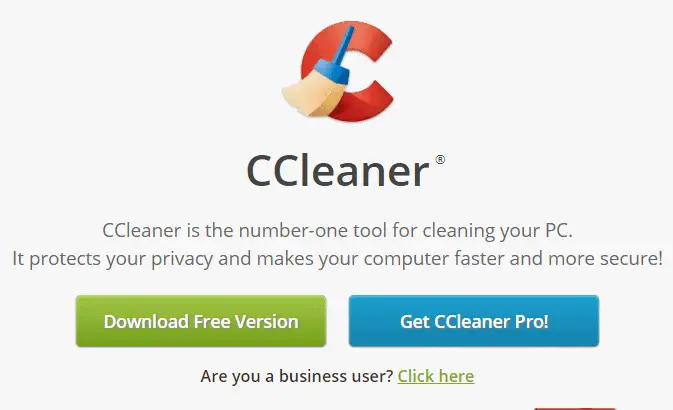 It discerns any errors in the registry and fixes them quickly without user intervention. If your primary concern is to boost your PC performance, error fixing, and privacy protection, download the accessible version of CCleaner.
See also: What Is IoT Device Management – And Its Fundamentals
Free Window Registry Repair
Invalid registry entries are the leading cause of system crashes at times. Window Registry Repair helps you resolve such issues and make it work back to normal. This free dll file fixer increases the speed and stability of the system. It cleans the registries and frees up unwanted data, improving the system's performance.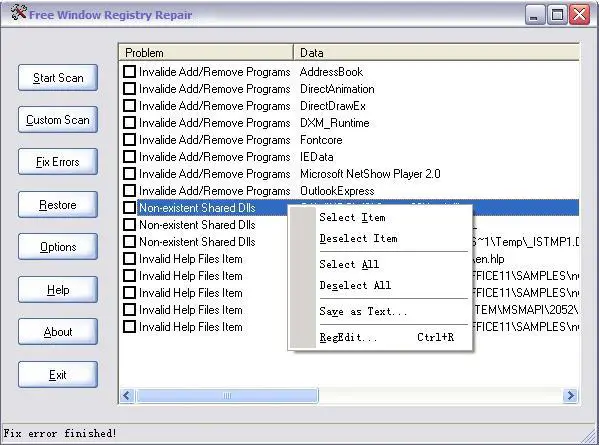 It automatically backups up the repairs, so you can restore to that point to get back to that state of your system. The software also diagnoses DLL file errors.
See Also: 10 Best Free P2P File Sharing Software for Windows – TechWhoop
Smart DLL Missing Fixer
Smart DLL is a modern DLL fixer that detects and fixes missing or corrupted files. It scans and identifies invalid registry entries and resolves the problem. You don't have to use your default troubleshooter; this dll repair tool detects all the issues even your troubleshooter may not find.
It protects your browsing by deleting malicious plugins and setting your Internet Explorer to its original state. This tool automatically backs up the register, system, favorites, and folder.
SS Registry Fixer
SS Registry Fixer comes to your rescue when you have any problem with your PC. This freeware resolves registry errors caused by invalid entries, offering extensive features for system issues.
It detects the missing DLL files and fixes the problem by repairing the Registry Editor, a lightweight software with a simple user interface. SS Registry Editor is a light software with a simple user interface or harmful files from your file system—corrupted ones and adding missing ones.
MyPCTuneUp
MyPCTuneUp is a performance booster that resolves all the issues that slow down the overall speed of your computer. You do not have to master any skills to use the software. The entire application runs on two commands: FIND ERRORS and REPAIR.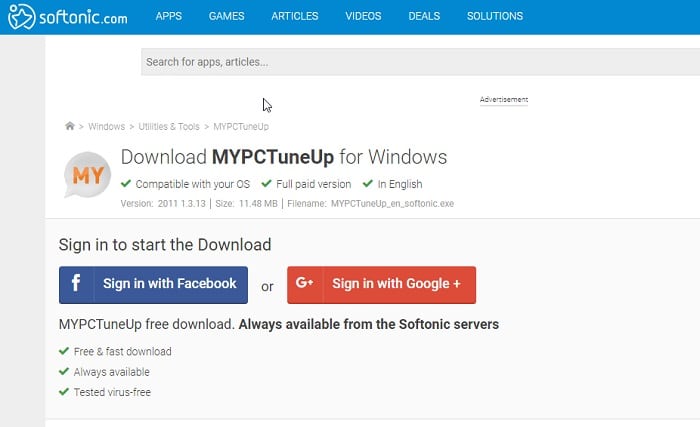 You have to click FIND ERRORS to scan your system in depth with this dll fixer free and REPAIR to fix the issues listed as an outcome of the scan. Before making any changes, the software automatically backups data to recover if there is any failure.
See Also: 10 Best Free MP4 Joiner Software for Windows – TechWhoop
SysPair Registry Cleaner
SysPair Registry Cleaner is a kind of troubleshooter that detects and resolves issues to make the computer work for maximum performance. It detects any errors or missing corrupted files and fixes these problems by repairing, replacing, or adding new ones. It has three primary modes of working.
Registry Cleaner: – It scans the registry, deletes invalid entries, and cleans up unwanted space.
Startup Manager: – It manages the files during the system startup.
Uninstall Manager: – Removes unwanted software.
Eusing Free Registry Cleaner
Eusing Registry Cleaner is a freeware utility that cleans the registry by deleting unwanted entries. Due to some incomplete uninstallations, the registry is filled with garbage and cleaned by the software.
This dll files fixer detects and resolves issues regarding missing files, registry errors, corrupted files, etc. By freeing up space and deleting unnecessary cache, the system starts to work quickly; you can notice the computer's performance change.
See also: 16 Best Defrag Software for Windows
FAQs
What is a DLL file fixer?
DLL fixer repairs software and files that could negatively affect a file. It can help to correct the corrupted files and work on them to provide a safe running atmosphere.
What is the complete form of DLL?
The complete form of DLL is a dynamic link library.
What type is DLL?
The compiler generates a DLL, and it can be simple as well as complex. It depends upon the function that it uses.
Is a DLL file an EXE file?
EXE files and DLL files are different. The DLL cannot run independently, but the EXE file can. The only similarity is that they both contain an executable code.