If you are in the IT sector, you will definitely be knowing that nothing goes well and good always for your career if you do not have any certification of that particular field. You need to have a good certification to have a good position in the IT industry. Thus, you must know how to convert VCE to PDF files right away!
So if you ever had prepared for any IT certification exam, you have obviously searched for the material, and most of the time you have seen the files in the .VCE file format. We all know the commonly used file formats that are PDF and text, but for the certification test courses, sample exams and materials are mostly available in the VCE format only.
What Is VCE File Format?
VCE is an acronym for Virtual Certification Exam file, and it is associated with Visual Cert Exam software. It is the most popular tool for practicing certification exams online, and it also provides you features to create, open and edit the certification tests
Why .VCE File Format?
Most of the files are in the .VCE format because it provides a very interactive format where you can choose the keys for exam queries, and you can solve the questions in a very interactive form, and you will not get bored while solving these exams.
Generally, when you study from a PDF, a text file or a document you tend to get bored because it is very boring to read whatever is just written in paragraphs and the VCE to PDF files transform that same test into a very interesting and interactive exam.
The VCE files change your usual exam preparation process into more suitable and spirited and also it helps you to get the same environment that is in the main certification exams so that at the exam day you will be familiar with the environs.
It is not necessary that the VCE to PDF files are only for those who are preparing for certification in the IT, as it has a variety of information; it is also useful for the school students or for normal people who are interested and looking forward to learning.
VCE files and software is also used by some corporate companies to test the knowledge of their employees also teachers also use these type of files and test the knowledge of their students.
Software Used To Open/View VCE Files
The developer of the VCE software is an "Avanset". You can purchase the Visual Cert Exam software to view the .VCE files from the developer itself, recently VCE to PDF exam simulator are made available for PC, Mac OS, and Android devices as well.
But, they are not open source, you will have to purchase the software to view VCE files as they can be opened in official simulators only and this can charge you a lot of money.
The Alternative
Now you know that in a VCE file you will get all the information and questions that you can practice getting good marks in the exam you will have the best in class material provided in the VCE file format, but you will need to purchase the visual cert exam engine to view these files.
But if you do not wish to invest in purchasing software to view VCE files and you just want the questions and information that is provided in such files, you can just convert your VCE file to a PDF file, and you will get all the information which is in the VCE file in a format of PDF.
So you can search for the VCE file regarding the course that you are doing or regarding any subject that you want to study. You can easily find VCE files on the internet one of the website that provide the VCE files is examcollection.com and then get it converted from VCE to PDF.
Tool For Conversion Of VCE To PDF
VCEconvert
So for converting the VCE files to PDF format, here is some information about a trusted and reliable tool that will help you know how to open vce file in pdf.  The "VCEconvert" is dependable software, and you can have your faith in it for all the conversions.
The 'VCEconvert' allows you to convert a maximum of three files with each file size less than 70 MB from VCE to PDF at a minimum price of $5 and also some of the exams are offered for less than $4, so check out offers to avail before the final submission.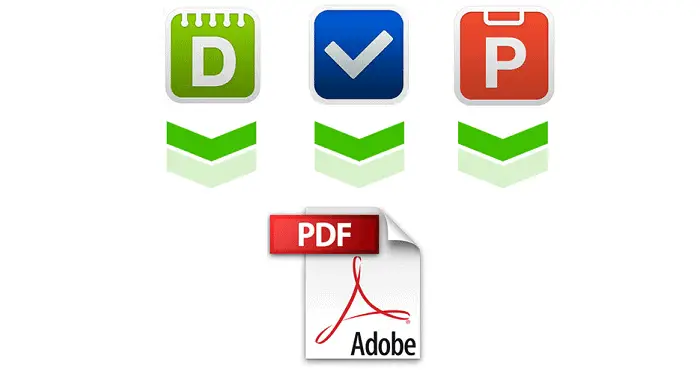 Here, you can convert various exams of Amazon, Microsoft, VMware, IBM, Cisco, Oracle, Citrix, Juniper, HPE, etc into PDF files to get access to all the selected and important questions for the preparation of the certification tests.
Along with the PDF version of your VCE file you will get additional benefits like a 'Landscape PDF' version also for the clear and better view of the graphs and screenshots that are attached in your VCE file, Also you will also get a 'Questions only PDF' which will include all the questions that are included in the VCE file.
Visit: VCEconvert
VCEPlus
VCEPlus is among the top VCE to Pdf file converter in the market. This website authorizes you to transform your VCE file to pdf files effectively, but this site works slowly. So until the file changes, grab yourself a coffee. The steps to transform your file are really simple. Initially, import your file on cloud storage. Share the files URL to the admins of the website. It will transform your VCE file and send back the pdf.
The time taken of converting may take 12 or 24 hours, so you have to be patient. This site may already contain the pdf you are looking for. So make sure to search it first or request it on the website.
Visit: VCEPlus
DoPDF
Don't want to waste time on online converters, which takes a lifetime to transform your file? Then convert VCE file to PDF freely on DoPDF. You ought to download another program known as VCE Designer to work with DoPDF effectively. VCE Designer offers you feature like altering, printing, and making new files. By integrating these two software, you can easily convert your file offline. This freeware is annoying sometimes while converting the files.
Steps to transform your VCE file to pdf are first, start VCE designer and import your file in it. Go to the File menu and choose the Print. Select 'DoPDF' as your printer and hit ok. Your file will be transformed in a fraction of seconds.
Visit: DoPDF
CutePDF
CutePDF is like the counterpart of DoPDF but more effective. This software is much hassle-free than DoPDF. The steps of making your VCE format to pdf are the same as DoPDF. First, import your VCE file into the VCE Designer. Click Print and finally select CutePDF as the printer. Voila! You are done transforming your VCE file to pdf in the blink of the eye.
It has fantastic reviews, so you must definitely try this.
VCE2PDF
VCE2PDF is considered as one of the finest vce to pdf converter online. It comes with a price of less than $5, or you can choose the Question only Pdf option for less than $2.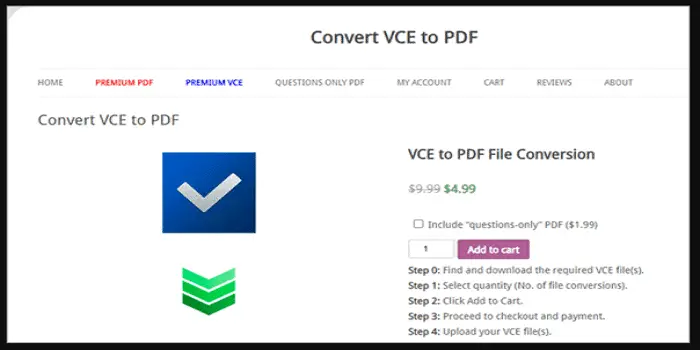 To metamorph your file, you must first login on this site. Then import your file and let this site do what its best at.
PDF TOOL
If you are looking for a solution on how to convert vce file to pdf then consider this last tool of our list. PDFTool is another veteran website that quickly transforms VCE files to Pdf format. This site is straightforward and changes your file in seconds. You can convert daily at most 100 MB. This user-friendly tool comes with very efficient customer support.
This is not a free website but promises to refund your money if the conversion fails. You can convert your VCE in Landscape, Regular or Text-only style using the features of this site.
Also See: PDF Unlocker Tools for Windows
Conclusion
The 'VCEconvert' has very fast processing speed, and it takes less than 15 minutes to convert any file from VCE to PDF, and it supports most of the VCE files till the version 2.4.2.
You can trust this software as it has risk free automatic process and they assure you that if your VCE file is not converted into PDF by them, the process for immediate refund is initiated immediately.