Windows is the most popular operating system, especially regarding computers and laptops. Developers tend to update the firmware and bring new features to their customers. However, many of our readers are facing issues regarding broken registry items on their PCs.
To fix a Broken Registry Item, Try Cleaning the Disk using the DISM Command, Automatic Troubleshooting, System File Checker, or Resetting Windows Computer.
If you encounter a similar problem, we bring this complete guide on what is a broken registry item and how to fix it. Thus, you must go through the blog and try different methods to complete the job.
What is a Registry Item?
The first thing that we will discuss is the basic concept of registry items and their additional details. The Registry item is similar to a folder only in the Windows Registry with various subkeys. Moreover, the keys are arranged where the highest value key is placed above the lower ones, just like the hierarchy. Thus, it is pretty easy to access or manipulate as per the user's requirement.
What is a Broken Registry Item?
A "broken" registry item is an entry or multiple entries in the Windows Registry that do not match the desired state for a user, system, or application. Now the question arises, what causes registry errors that could lead to different issues in your laptop? Multiple trojans and viruses could explicitly install broken registry items on the system.
Removing them from our PC and restoring the default configurations is tedious. This is why many users look for ways to remove faulty registry items accordingly. We will learn more about these methods in the following section of this guide.
How to Repair Broken Registry Items?
We will proceed to its solutions after knowing what a broken registry item is. Undoubtedly, users must focus on repairing damaged registry items immediately. It will boost the system speed and prevent any further issues. Our team brings you the top methods to fix broken registry items for free. Make sure to follow the steps mentioned along with each technique.
Cleaning Disk
The simplest way to fix broken registry items in your computer is by running disk cleanup. As the name suggests, it will remove junk files on the system along with broken registry items. Moreover, Windows 10 has an in-built Disk Cleanup feature that works wonders and results effectively. The steps you need to follow are: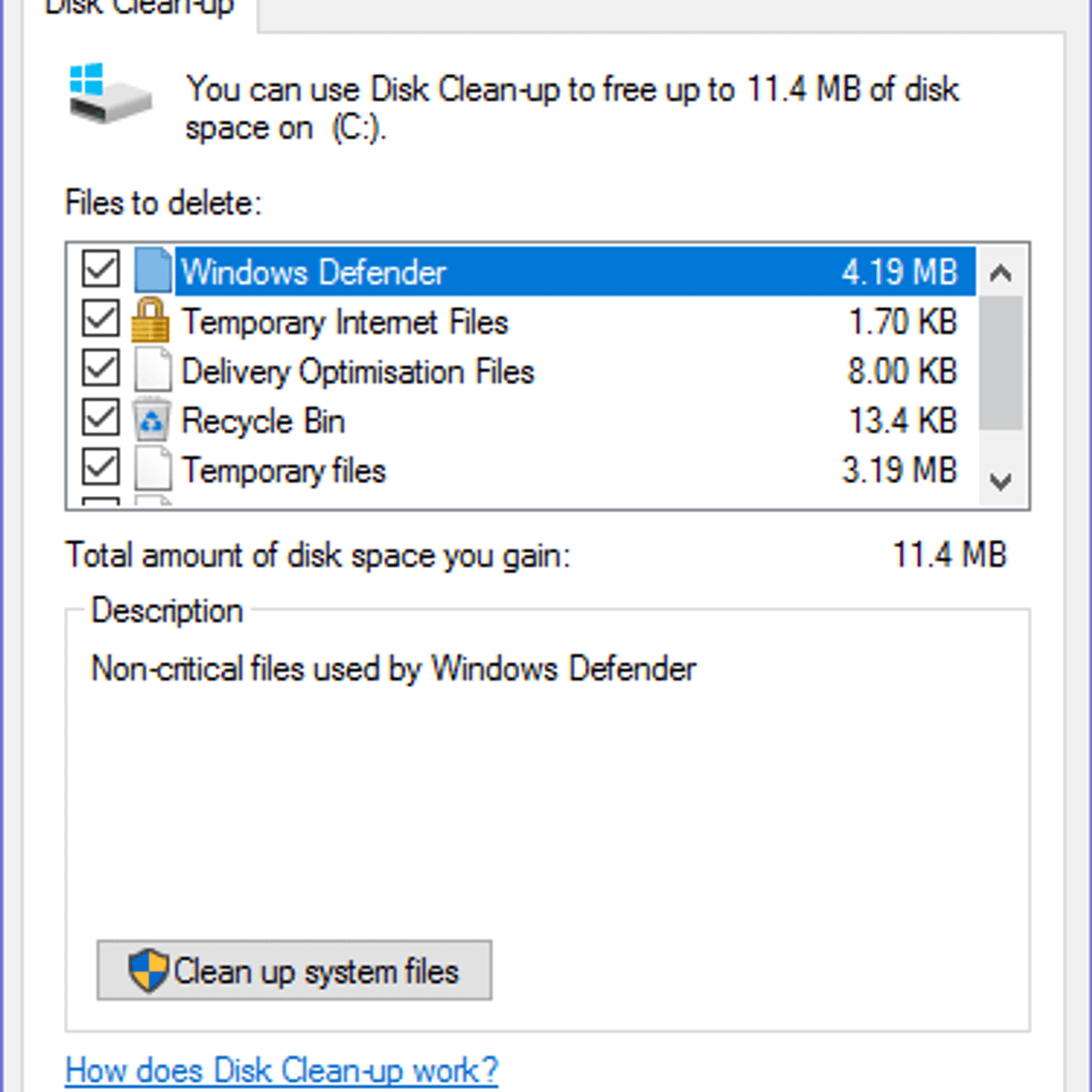 Step 1
Tap the Start menu button and type in Disk Cleanup in the search bar
Step 2
Select the first icon and click the 'Clean up System Files' button at the bottom of the wizard.
Step 3
Next, you will see various files in the C drive and their description.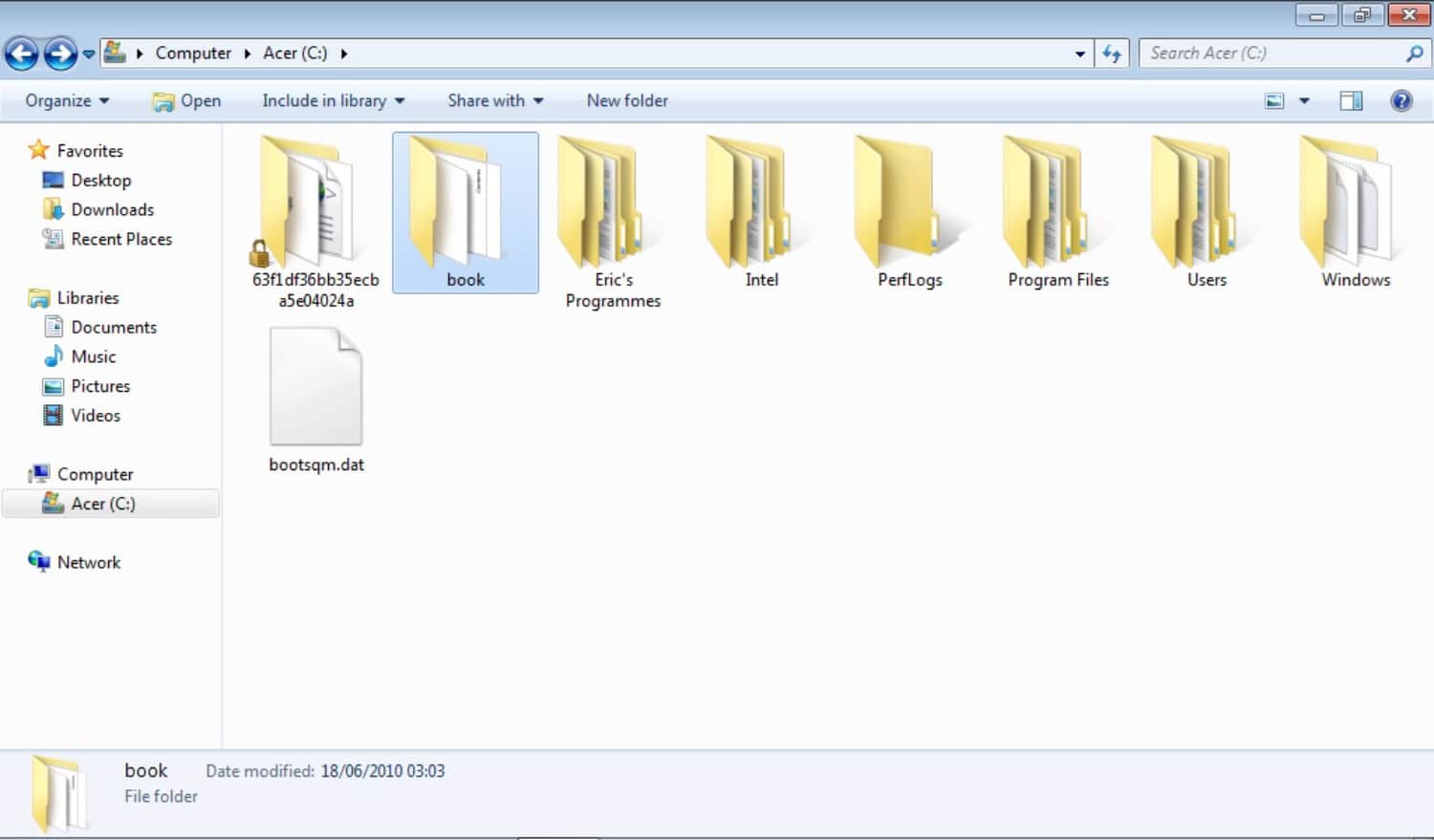 Choose the files that you want to remove and hit OK.
Step 4
Finally, allow the system to delete files permanently.
It is also advisable to restart the PC after that.
DISM Command
DISM command helps deeply scan the entire drive and detects corresponding registry items. This technique is proper when your Disk Cleanup app can't figure out some broken registry items on the PC. You only need to open the Command prompt and fill in the query 'DISM /Online /Cleanup-Image /ScanHealth.'
The remaining task will automatically be completed after the scan is complete. Thus, this technique helps to fix Windows broken registry items.
Automatic Troubleshooting
Windows operating system provides an option for automatic troubleshooting of the entire system. It will detect multiple broken registry items and other flaws in your computer. However, users must perform some actions in the OS to start the troubleshooting process. The steps for the same are,
Step 1
Open the Settings panel of your PC and select the Update and Security option.
Step 2
Go to the Recovery tab, where you click the "Restart Now" button under the Advanced Startup option.
Step 3
Wait until the system gets into boot mode. Once the blue screen appears, select the Troubleshoot option.
Step 4
Next, tap the Advanced options button followed by Automatic Repair.
Step 5
Finally, enter the recovery key and click the Continue button to start the repair process automatically.
Thus, the broken registry item error will be removed.
System File Checker
Similar to method #2, we will use the command prompt to run some queries to resolve the broken registry item issue. Moreover, the System File Checker is an effective tool for locating corrupted files and folders on your PC. Windows users get it as a default application which makes it more productive.
Step 1
Search for Command Prompt by typing "cmd" in the search menu.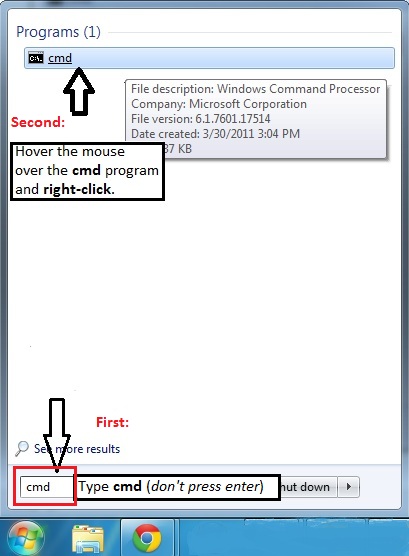 Step 2
Right-click on the icon and click on the Run as Administrator option
Step 3
Enter the command "SFC /scannow" in the prompt. After you press Enter from the keyboard, the system will undergo a scan.
It will look for corrupted files and replace them with alternate copies.  
Reseting Windows Computer
Last, resetting your computer could be the final method to repair various broken registry keys and items. Users also have the option to keep their applications after the reset. It is a dependable way to remove corrupted registry items from the PC. Thus, the steps for the same are,
Step 1
Open the Settings panel and go to the recovery tab. (As in #3)
Step 2
Click on the Get Started button under the Reset PC heading accordingly.
Step 3
Wait for a few seconds until you get the message asking permission to keep your files or remove everything.
It is recommended to create a backup in case you need anything for future use.
Step 4
Next, you must choose to clean your drives or remove additional applications.
Step 5
After configuring details, click the reset button, and you are ready. You have to wait for some time, depending on your preferences.
FAQS
What are the symptoms of a broken registry item?
Symptoms of a broken registry item include frequent application crashes, slow system performance, error messages during program execution, system freezes, or the inability to launch specific applications. These issues are often a result of the operating system or applications being unable to access or interpret the registry information correctly.
How can I detect broken registry items?
You can detect broken registry items using specialized registry cleaners or repair tools. These tools scan the registry for invalid or outdated entries, identify broken items, and offer options to fix or remove them. Using reputable tools and creating a registry backup is essential before performing any modifications.
Can a broken registry item be fixed?
Yes, in many cases, broken registry items can be fixed. Registry repair tools can automatically repair or remove invalid entries, helping to resolve related issues. However, it's essential to exercise caution and create a backup before making any changes to the registry, as incorrect modifications can lead to system instability or data loss.
Are broken registry items a security risk?
Broken registry items themselves do not pose a direct security risk. However, they can indirectly impact system security by causing software vulnerabilities or instability, which malicious actors could exploit. Keeping the registry clean and maintaining a secure computing environment is essential to regularly updating software and running antivirus scans.
How can I prevent broken registry items?
To prevent this, practice good computing habits. Ensure that software installations and uninstallations are performed correctly, keep the operating system and applications up to date with the latest patches, and regularly scan for malware.
Final Thoughts
Ultimately, our guide duly answers your question, "What is a broken registry item" and some techniques to remove them. If the problem remains, you should seek assistance technical assistance. Also, installing an authenticated firewall and antivirus is better to prevent further issues.