They say things are sweeter when they're free, but that doesn't always be true. When it comes to our phones, when that is the case, we always want something extra, even if we have to loosen our pockets for that. Relatable much? Certainly. To cater to our need for something extra or extraordinaire, I mention some of the best, paid android apps. 
The thing is, free apps are all good and everything, but sometimes, for more professional or office tasks, we need that level of service. This can only be fulfilled by fully-featured paid android apps, even if they are more expensive (which they mostly are not).
Having said that, as we all spend a lot of time on our phones, clicking and scanning pictures, editing them, uploading them, among many other things, it becomes utterly important to have all the relevant and best android paid apps, especially if you're doing all of that for a living. Furthermore, most of these best-paid apps are also android apps worth buying so that you won't regret shelling out your precious money.
See also: Top 8 Free Voice to Text Apps for Android (2023)
Looking To Upgrade Your Android experience? Here's How You Do It
If you are looking for some applications which are beyond the standard and scope of the so-called "free version," then you're in the right place. You can get to know about all the best-paid apps that incidentally are the best operating and the most efficient ones. What else could you possibly ask for? Here is a descriptive list of must-have paid android apps on Playstore.
NetFlix
Explaining this app seems like stating the most apparent facts with all that it offers, with all the fan following, saying that it is one of the top things to buy on google play. For the minority that does not know, it is a streaming platform, offering everything from documentaries, short films, and full-fledged hit movies in languages like Hindi and English, to name a few. Apart from that, there are epic shows and web series like F.R.I.E.N.D.S, stranger things, and whatnot.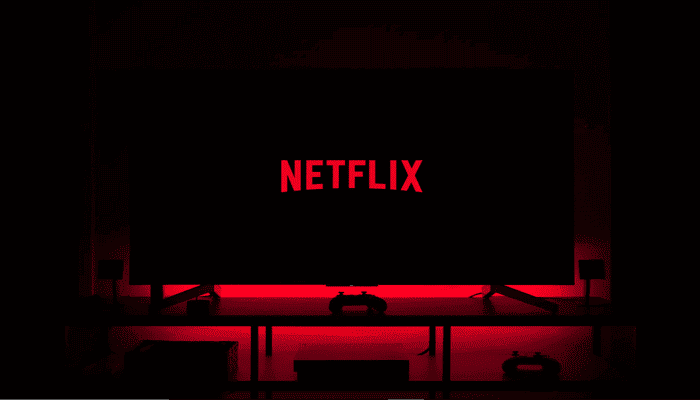 But wait, there is more, there are also cartoon shows from your childhood if you want to relive the childhood memories, along with the ones made for the millennials, complete with parental controls and separate screens.
The best part that makes it one of the most fascinating and the best-paid android apps is the super accurate and entertaining recommendations based on what you watch, which can help you explore what all it has to offer.
Visit: Netflix
See also: How to Get Free Netflix Account 
Tasker
For those who have little time on hand, the tasker can be a savior along with doing all that you wish to, no matter how many tasks, without much hassle on your side. Not the top paid android apps for no reason, you see?
You can set essential tasks, mark the otherwise forgettable dates on the calendar, and let your phone adjust the pre-determined settings like volume, brightness, etc. on its own using tasker. It has hundreds of pre-built plugins to handle everything from your appointments to your calls-related info.
Download: Tasker
DriodCamX
The next one in the long line of the best-paid android apps. You know there are those times when you don't have your laptop on you, with that critical office video call looming overhead? So for the perfect experience, DriodCamX could be your ideal companion.
It converts your smartphone into a webcam, thus keeping your professional meeting to that perfect office level, even contributing to your next appraisal. Who knows? (wink) with a few extra dollars, you could own a better quality webcam, with no ads and uninterrupted operations.
You could also keep on using the other applications while the apps are in progress. Also, the clicked pictures can conveniently be stored on your phone. No doubts one of the best android paid apps on the store. Go get it?
Download: DroidCamX
See also: 14 Best Webcam Software 
TouchRetouch
Editing is no child's play these days. People take their photo editing skills very seriously, so if you are one of these and you'd like to take the skill to a much higher level, Touchretouch is the app for you. In fact, playing a few dollars to top, it will give you studio-like clarity, sharpness, and effects.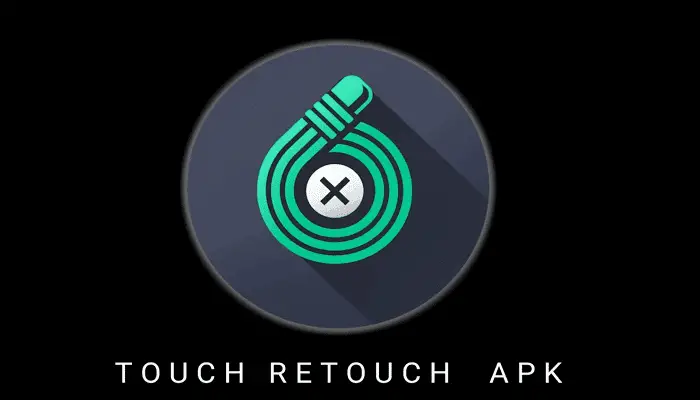 It is a beautiful app with unparalleled user experience and very easy to do stuff like adding/removing interrupting solid objects, adjusting light, adding filters, cropping, and other things. With minimum clicks or you can say a flick here and away there, it transforms your pictures, making them Instagram-worthy in no time.
Download: TouchRetouch
See also: 23 Best Image Viewer Software To Download
Merriam Webster Premium
Merriam Webster is no new name in the world of words and dictionaries and encyclopedias and thus a worthy inclusion in the line of the best-paid android apps. On the go, we all need a good dictionary, whether you are looking to improve your vocab or to look up a few words if you need to. This is one of the top things to buy on google play. With even the free version offering a lot, imagine what an upgradation of a few dollars could get you?
It is supposed to host an unbelievable two billion words, complete with similar and dissimilar words, interesting facts, and anecdotes, along with the usual pronunciations. Won't be an exaggeration to say that you carry your own castle of words in your pocket using this. So yeah, it seems like it is one of the must-have Android apps if you're even remotely in love with words.
Download: Merriam Webster Premium
Nord VPN
NordVPN is a Panama-based cybersecurity solutions company. You can effortlessly view prohibited material in your region with NordVPN's full security and privacy. Most individuals these days would like to take their anonymity seriously. Therefore the firm provides over 5,000 locations across the globe with additional security features, including double encryption software, and military-grade encryption methods, including Onion Over VPN.
NordVPN is the greatest VPN service available among top paid apps for android, and it isn't simply because it is inexpensive. NordVPN offers the best encryption of almost any VPN on the marketplace and large physical servers worldwide and is extremely simple to use.
With only a couple of clicks, you can secure your privacy and security. NordVPN offers a secure gateway that protects all of your internet activity, making it impossible for hackers, fraudsters, and ISPs to track you or steal your data.
Download: NordVPN
Medium
Medium is an interactive publishing platform aimed at assisting both readers and writers and is one of the best-paid android apps. It's a site where you can read intelligent, well-written essays on almost any subject you can think of.
The information is well-written and easily understandable. It displays material based on your preferences. This app will provide you with a wealth of knowledge in your chosen field. You can also bookmark your material or store items to read later when you have time.
This application could be used without an internet connection. You can access 5 to 6 articles each month for free. While premium plans allow you to access an infinite number of pieces.
This app's interface smartly changes to the user's preference, whether a smartphone or a PC. It optimizes screen real estate and the viewer's ability to read peacefully. There are no advertisements in this app, and it is available for free download.
Download: Medium
PhotoPills
PhotoPills is one of the best-paid apps on Google Play which is exclusively for photo editing. It's a smartphone app meant to make it easier for landscape photography enthusiasts to plan and build their pictures.
Sunrises, vistas, Milky Way pictures, time-lapse video, panoramas, multi-row panoramic views. And more can all be designed and visualized with PhotoPills! By converting your photos into full 360° panoramic and creating fake backdrops, this application could give them a whole new meaning.
Simple editing tools like contrast, intensity, color balance, color temperature, and exposure. PhotoPills is a smartphone app that provides accurate night sky images, celestial maps, and detailed information about the moon.
It consists of all of the functionality of a picture editing tool. Plus a map system for planning your photos and sharing them with others. All of this at a reasonable price!
Download: PhotoPills
FAQs
Which is the best-paid app?
There are numerous Apps where you need to pay. Only some of them are worth the prices we pay. BlackPlayer is a music app where we can customize the music and allows you to listen in various formats. The free version is also available, which you can try first. The bouncer is an App that helps to analyze the apps we install and allows us to make informed decisions. Calibre Companion is an e-book platform enabling you to access millions of ebooks.
Which is the most expensive app on Play Store?
Cyber Tuner is the most expensive App so far on Google Play. It is an excellent app for tuning the piano. Apart from the download fee, you need to pay an extra amount to get upgrades and additional features.
Which game has the highest price?
The cost of Mario games is the highest in the globe. Considering the non-Mario games, the copy of The Legend of Zelda is the most costly.
What is the maximum app price on Google Play?
In India, the highest priced app is 26000 Indian Rupees.
Conclusion
This was our descriptive list of the 8 best paid android apps. To add to your partner-in-everything that your mobile phone is.
You could do well to shell out a couple of hundred dollars. Get some of these super cool and trendy apps. I am sure you'll find something to interest you as there is a little for everyone there.
Also, sit tight for more exciting articles.