With the evolution of time, free bowling games have become one of the top-rated games. It is played between friends, competitions, treats, bets, and whatnot. But with this evolution, the bowling arenas are now fuller than ever. You have to wait a minimum of half an hour to an hour before you can play. This spoils the mood of the game. Thus, you must know about the best Free Bowling Games out there.
Here is the list of some best free bowling games of 2023:
Bowling Crew
Let's Bowl 2
Ball Hop Bowling
Rally Bowling Free
World Bowling Championship
Galaxy bowling
PBA Bowling Challenge
Rocka Bowling 3D
So why wait in long queues when you can get this experience at home? Or anywhere, for that matter. Now settle bets, hold competitions at home, and do much more crazy fun stuff. Download any one of the following best bowling games for Android and iOS. The best part, they are free. So, let us start.
Best Free Bowling Games of 2023
Here, please find the latest descriptive list of our 16 best free bowling games in 2023.
Bowling Crew
The most trending free bowling games are present in the market. People who love Bowling and want this game on their hands should try it. It has an excellent design, great animations, and a friendly interface.
This game is not so realistic since you find fairy elements in it, but if you want to compete with your friend, there is a multiplayer option where friends and people worldwide compete. Play now and have the fun of a bowling game on your hand.
See also: Best word game list for Android and iOS
Let's Bowl 2
This free bowling game is going to give you a great experience. You will find realistic graphics and unique effects with this game's easy-to-use design, making every age player play without any hesitation.
You can also earn money to unlock new tracks or balls with unique features you will love. Are you getting bored? Take a break and try this game right away!! Finish manageable levels, move to the harder ones, and make yourself a great bowling player!!!
See also: Get Garena Free Fire Skins for Free and Safely
Ball Hop Bowling
Do you love bowling sport? Want to be an expert at this game? Download this app at this moment—this free bowling game with real-world physics, astonishing surprises, and unexpected twists.
It is a three-dimensional bowling game giving you a feel of real gaming with excellent graphic quality and the entire bowling arena. Ball Hop Bowling is a free game.
Rally Bowling Free
In this free bowling game, you have to clear the levels by Bowling. On clearing, you will get coins, and by using them, you will get amazing unlocks like 3D objects, new balls, new tracks, and many more.
This game is designed by keeping the physics of Bowling in mind. You will quickly clear the levels and enjoy Bowling with daily game-opening prizes.
Download: Android | iOS 
See also: Wanna experience Pokemon in real life? Click here.
World Bowling Championship
Want an offline free bowling game? World Bowling Championship is the one. This game is designed for Android and iOS both. More than 900 stages are there, and it is entertaining to clear them since the level gets more challenging.
The best part is that it is an offline and online game where you can challenge your friend and win. World Bowling Championship is a free game but contains ads with some in-app purchases.
Galaxy bowling
Are you looking for a real 3D free bowling game? Galaxy Bowling is here for you. This game has dedicated world graphics like the light on the bowling track reflecting a shaped ball. This game is very cartoon-like, but it looks a lot like a real bowling game.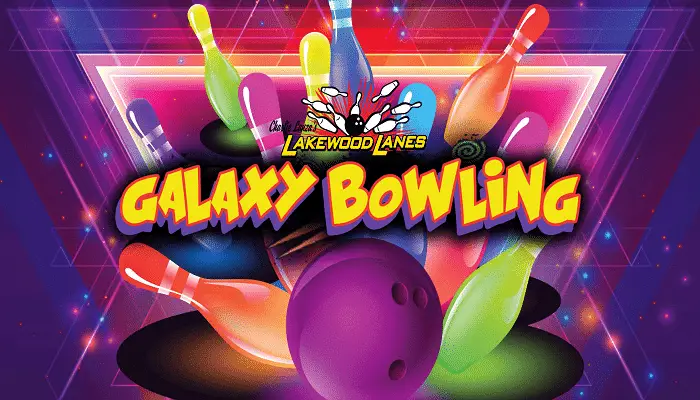 If you like animated-style games, go for this game. You go to the next level when you complete the first level and gain points. To throw the ball, swipe on the mobile screen.
PBA Bowling Challenge
Equipped with different modes, equipment, and multiplayer options, this free bowling game deserves the No. 1 spot. The ambiance of the game is set precisely like a bowling arena. You get to play the game in real-time multiplayer; this can help you develop competition and even bets with your so-called 'expert' friends.
The more you play, the more points you score, and the better equipment you can afford. Plus, the game upgrades you to a new level as you achieve new heights.
See Also: Top 8 Most Addicting Android Games To Play This Winter
Rocka Bowling 3D
I think we can all agree to the fact that the best part about free bowling games is that you get to spin the ball in whichever direction you want to get a complete victory. But the applications that enable the user to do so are….None! Search no more. Rocka Bowling 3D gives you that excellent Bowling feels accompanied by the ball-twisting feature.
The more rounds you win, the more coins you earn, and the better balls you can afford. The game gives the user an option of many bowling arena designs, which are, in fact, better than the physical ones. Shhhhh… Don't tell anyone.
3D Bowling
Do you want to experience a free bowling game arena but do not have the time to visit an actual one?? Worry no more; 3d Bowling has heard all your woes and has devised a fantastic solution that will surprise you.
Their game gives you a 3D Bowling experience, which makes you feel that you are physically in an arena playing with your friends. You can choose from the five available clubs and benefit from numerous bowling balls. Each is equipped with different specialties and features. You can get it for free for both Android as well as iOS. Download it now.
See Also: Top 6 Best Action Games for Android to Play in 2023
Bowling Fever Lite
This is one of the best free bowling games to be played in your spare time. This game is straightforward and does not come with tons and tons of graphics like the others do, but still, it is fun to play.
Bowling fever lite promises to give you an experience of real-life Bowling and has developed a significant change in the bowling game application concepts. Unlike the other fancy applications, this application provides real physics effects you can see in an actual bowling arena.
So, now you know where to head to get some real experience.
See also: Top 10 Best Farm Game Apps for Android and iOS (2023) – TechWhoop.
Bowling 10 Balls
Rolling the ball, hitting the pins, and getting a strike is a thing of the past. Are you also bored of the same monotonous style of the free bowling games with very few changes? Then bowling ten balls is the application to head for.
The game lets you throw ten bowling balls toward the target; here is the twist. The target is not the pins but a few circles which reward points if the ball hits them. The one with the maximum number of points wins the game and takes away the digital trophy.
The excellent feature of this game is that if you over speed and your ball flies off the ramp, you can tilt your phone to get it back in one of the holes. Isn't it cool? Right.
Bowling King
This one of the free bowling games justifies its name. With over 60 clubs to choose from worldwide and the ability to challenge the top players and achievers, it truly has big balls (pun intended). You can invite and challenge players from all over the world and improve your position on the leaderboard.
The graphics are top of the class, and the tracks are remarkable. You can play with your friends simultaneously using the multiplayer setting and prove who the real bowling king is.
Magic Island Bowling
Magic Island Bowling is one of the free bowling games with stellar graphics and a feature that no other bowling game ever has. It is a challenging game, so for those who seek out thrill in gaming, this one is for them. The primary purpose of this game is to collect back the gold that the ship's team lost, breaking an invisible barrier.
With each consecutive level, the barrier becomes stronger and stronger. Here's where the distinctive feature comes into play, the ability given by the developers to the gamer to generate a random level altogether and start over again.
This feature lets you set the difficulty level and the way you want to play this game. You'll never be bored of playing this game. Not only that, but this game also provides you with random computer-generated levels and selected user levels to play with.
Crazy Monster Bowling
Crazy Monster Bowling is a fun and free bowling game where you get to knock down animated monsters who are funny to look at instead of pins. And also, instead of bowling down in a single file as in the traditional bowling games, this one requires you to roll, jump and even fly to get a strike. Now think this way combined with monster pins and balls, fun, right?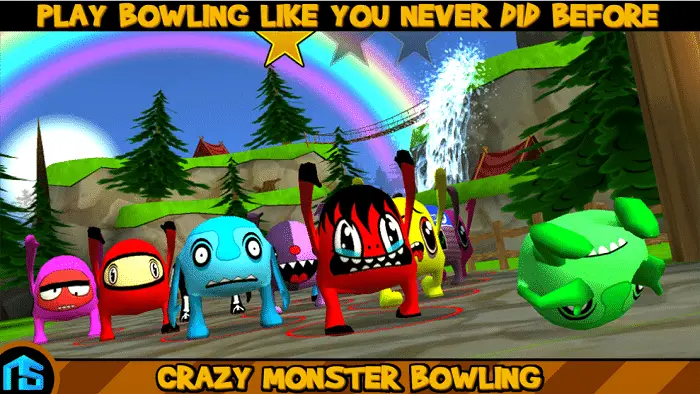 You will need a minute to train and then get ready to compete. Go through the levels, collect stars, and score high points. You can also challenge your family and compete with international players too. Remember to go over the obstacles, and in no time, you will be the master of this game.
Download: Android
See also: Baseball games for Android and iOS
Trickshot Bowling
Trickshot Bowling is another free game with astonishing graphics and a new way to play your traditional bowling game. If you are yearning for something new that doesn't need a lot of dedication and can be played quickly, this is the game you must go for.
The gameplay is simple; you have ten games and 24 balls to choose from, and each ball differs in looks, weight, and speed. Once you've found the right ball for you, you will be the champion of this game in no time. This game also includes touchpad and mouse controls to increase the accuracy of your throw. You can ball away with this game.
Cave Bowling
Cave Bowling is a unique and captivating free bowling game with the same rules as regular Bowling, only that you will face an obstacle course not as smooth as your traditional Bowling. You need to knock down the pins, collect bones, and be careful not to fall with the in-game audience.
Peculiar little creatures will help you to throw the ball down, and with numerous sounds and great graphics, this game will truly make you feel like a caveman.
FAQs
What features can I expect from free bowling games on Android and iOS?
Free bowling games typically offer various game modes, customizable bowling balls, realistic physics, multiplayer options, and engaging graphics and sound effects.
Do these free bowling games have in-app purchases or ads?
Many free bowling games include in-app purchases for additional features or remove ads. Some games may display ads during gameplay but can often be removed with a premium or in-app purchase.
Can I play free bowling games offline?
Some free bowling games offer offline gameplay, allowing you to enjoy bowling without an internet connection. However, certain features like multiplayer or online leaderboards may require an internet connection.
Can I compete with friends in free bowling games?
Yes, many free bowling games provide multiplayer functionality, enabling you to compete with friends or players worldwide in real-time matches or challenge their high scores.
Are any popular free bowling games available for Android and iOS?
Yes, popular free bowling games include Bowling King, PBA Bowling Challenge, Bowling Crew, and Let's Bowl 2: Bowling Free.
How can I choose the best free bowling game for Android or iOS?
To find the best free bowling game, consider gameplay features, graphics, user reviews, ratings, and personal preferences regarding game modes and customization options.
Conclusion
This concludes our list of the Top 16 Free Bowling Games for Android and iOS. Do you want to download games for your PC? Let us know if you have a better one of the free bowling games in mind in the comment section below. Have a nice day!