Having an iPhone these days is a prestige issue. It has become a necessity for a lot of people. People are gravitating toward the iPhone because of the mind-blowing features it provides. A different and unique user interface, robust camera, and excellent security are key features that attract users. Talking about the iPhone's security, Apple is very apprehensive when it comes to consumers' privacy. Hence, there are many restrictions imposed by Apple on accessing your iPhone from any other device. You need to approve your iPhone from the desired device, and after that is done, you are free to access your iPhone from that device. But, the process of approval can be a bit tedious. This guide will walk you through step by step explanation of how to approve an iPhone from a PC.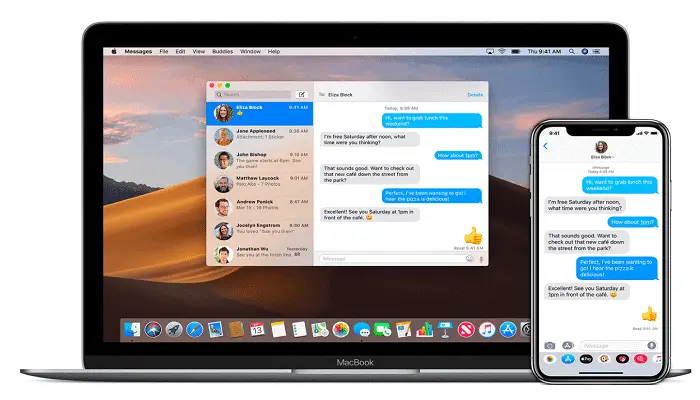 Today, we have jotted down the different ways in which you can approve the iPhone from your PC. This approval will be asked by iPhone to access your iCloud account from a new iPhone or update your iPhone to the latest model.
When you use your iCloud ID and password, you have to confirm that you are the authentic person. A verification code is necessary for this approval step. We have listed the process for obtaining this verification code. So, let's start, without further ado.
See also: How to Clean MacBook | Top 9 Methods (Both Air and Pro)
How To Approve The iPhone From Mac
When you are approving your iPhone from Mac, there are two possibilities. Follow the steps below to know how to approve iPhone from PC (MAC) in both situations.
If Your Device Is Offline
Open the Apple menu.

Go to system preferences.

Click on the iCloud tab.

Go to the account details.

Tap on "get verification code.  
If Your Device Is Online
Open the Apple menu.

Go to system preferences.

Click on the iCloud tab.

Go to the account details.

Visit security.

Tap on "get verification code."
See also: How to Screen Mirror iPhone to Mac
How To Approve An iPhone From Another Device On iCloud
Now that you know the basics of how to approve iPhone from PC, let's dive further. When you are accessing iCloud from a new iPhone, you will need to approve It from any other device that is using the same iCloud account. This verification is required to confirm whether you have enabled the two-factor verification on the other iOS device.
In short, you need another Apple device to approve your iPhone. When you log in to your new iPhone using the iCloud ID and password, you'll receive a 6-digit code immediately to the other Apple device informing you about the new login. Click here to learn to change your airdrop name. Go through the detailed process below:
Use your Apple ID and password to log in.

Allow access using the other Apple device.

Enter the 6-digit code received on the other device into your new iPhone for verification and sign in.
See also: Top 8 Websites to Get Refurbished MacBooks
How To Approve iPhone From Windows Laptop
Let us now learn about how to approve iPhone from PC (Windows). It is a widespread problem most iPhone users face. It is pretty common to have an iPhone but a windows PC instead of a Mac.
When it comes to windows, Apple's most robust feature, i.e., security, becomes the biggest obstacle. Apple does not have permission to send a verification code on a Windows PC. The verification code will ship to an Apple device. Hence, unfortunately, iPhone cannot be approved from a windows laptop.
But there is a solution. Apple has created an iCloud application for its Windows users. Follow the steps below for approving your iPhone:
Download the iCloud application from the app store.

Login using iCloud ID and password.

Now when you log in to your new iPhone, the verification code will pop up on the iCloud application, which can be used to approve the new iPhone.
See Also: 5 Easy Methods to Block Unknown Calls on iPhone 
Conclusion
And that is the solution for how to approve iPhone from PC. The process is straightforward and does not require any effort. Just a few clicks here and there and you can use your device securely. We hope this article was useful. Do leave us your feedback. It keeps us motivated to write more such content for you. Thank you, and happy surfing. Adios! If you are seeking iPhone projector apps, check our article, we have listed all the best compatible projector apps for iPhone.
See also:  AnyUnlock Review – iCloud Activation Unlocker Review