We have all kinds of habits or things we like to call rituals if we do them every while. These include morning tea/coffee rituals, walks, etc. One of the strangest habits, or I would not be going too far by calling them addiction, is sending streaks on Snapchat as soon as they get up or go to bed. The app has occupied a significant space in our lives. So I think it would interest you in knowing that there are apps to save Snapchat videos. Actually, there are quite a few to do it, which otherwise is a tricky process.
More on that in a while, though, it is an app that is a stalker's biggest nightmare. No kidding, any screen capture you do, photo, video, whatever, will send the owner a much-dreaded notification. Tragic much? But what kind of wisest being in the universe can't find a solution to such a trivial hindrance? And so we did. There are a bunch of tools from which you can take your pick of the best app to save Snapchat. Convenient, right?
See also: How to Post Gallery Pictures on Snapchat | Complete Guide
Each one of these apps to save Snapchat videos has its distinct way of operating and some extremely interesting features, making it all a breeze for you, when and if it is emergent enough for you to download apps to save Snapchat stories.
See also: 11 Best Online Facebook Video Downloader Tools
Want To Save/Record Snapchat Videos Without Being Labeled Creepy? 
So to save all the Snapchat stuff and go unnoticed, you'd need to be street smart, which involves the use of snapsave apps and the likes of them. The app's decision to save Snapchat videos you prefer or like over all others will depend on you. 
Recorder For iPhone or iPad by Apowersoft
You'd find this one of the fantastic apps to save Snapchat videos from being used on android based cellphones or Windows computers pretty quickly, but when it comes to its more elegant counterpart, I am talking about anything made by Apple, it becomes slightly more challenging to find a suitable app to save Snapchat. But worry not, this app by Apowersoft is an answer to all your troublesome questions. Claimed to be the best snapsave app, it is actually a sort of screen recorder. So this is how it works, to use the app to save Snapchat, you'd have to get their app in your MAC based PC/Macbook. The catch here is making sure that both your iPhone and the PC we're talking about here, they both have to be connected via the same wifi and have to be on one single network.
After ensuring the case, however, all you have to do is to get both devices in sync. Doing that will sort of run your phone on the PC. After that, its a cakewalk, as you can use the Apowersoft app to record whichever Snapchat videos or photos or stories you're interested in getting your hands on.
Visit: Apowersoft
SnapSave
It could be the Grandfather of every kind of Snapchat saver for android; that is how old (read ancient) it is. It came after increasing popularity of Snapchat. The surprise is, there is a variant of the app for the fancy iPhone users.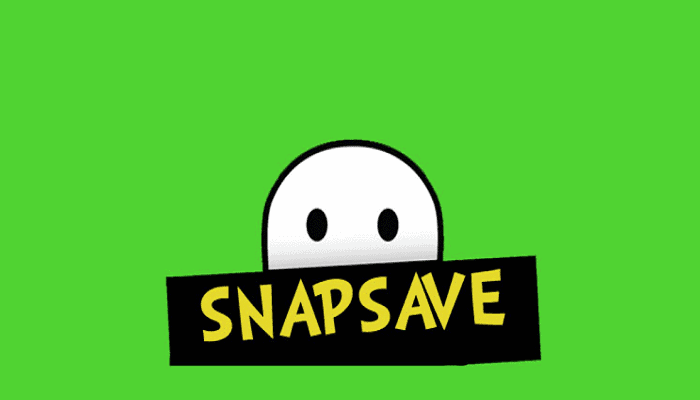 You'd have to get into your Snapchat account to be able to perform any action. The most convenient fact is that you can run both apps on your phone, and as it is not quite the official app, so I suggest you get into your Snapchat account to avoid any troubles.
Also, don't let the fact that it is not officially download-able from the play store stop you in any way. You can quickly get it by performing a search on google.
Visit: Snapsave
See also: How to Download YouTube Videos Without Any App
MirrorGo
Mirrorgo, one of the best apps to save Snapchat videos, is basically a snap recorder. It is an android specific phone, which does it magic over a network wirelessly. It is precisely as modern as it sounds. Hands-down one of the most flawless methods to stalk someone on Snapchat. Jokes apart, it really is pretty secure.
Not to say that it is really flexible in the sense that it comes with a little touch menu on the side that makes recording stuff happening on the screen of your device or taking snapshots as easy as it gets. The app by Dr. Fone, an accredited company for several hit applications, represents a substantial step in recording games. 
I'll also take your gaming experience to a whole new level, as you can have more grip over the controls. Furthermore, if you're much more comfortable working on your PC, then you could go on and use your social media on a bigger screen using MirrorGo.
For all of this and more, you'd have to shell out a little money though, after, of course, the trial ends. The app is available for windows and Android phones( on Play Store).
Visit: MirrorGo
See also: Top 10 Best Video Capture Software
Conclusion
So if you've been caught between the dilemma of being a stalker and missing out of some adorable snaps, that it is time you got rid of that. It is simple, choose your weapon. Any of these apps to save snapchat videos could work for you. And then you can save as many snaps as you want. It isn't even that difficult to work with them to top all of that, I promise. 
See also: 12 Tools to Generate Snapchat Usernames | Snapchat Username Generator
If you don't want to take my word for it, you'd have to go try them out. 
Also, please stick with us for more such content.
Also read our article on How to Fix Snapchat Login Failed Error on Android Devices. Click Here!