There is no doubt in the fact that social media has become an essential part of our lives. Moreover, millions of users actively participate in keeping themselves up-to-date on their social media handles. Further, even new users are creating their profiles regularly to keep up with the growing trend. Overall, almost everyone is connected to the digital world, either directly or indirectly. Everyone likes to post gallery pictures on Snapchat to show their followers what's going on in their life.
Therefore, this increases the significance of posting about your daily routine on platforms like Snapchat. It is common to observe people uploading pictures and videos on a special occasion to share them with friends. This is quite important in the case of celebrities and public figures to post about their day to day events. Thus, you should be aware of the methods to post galley pictures on Snapchat.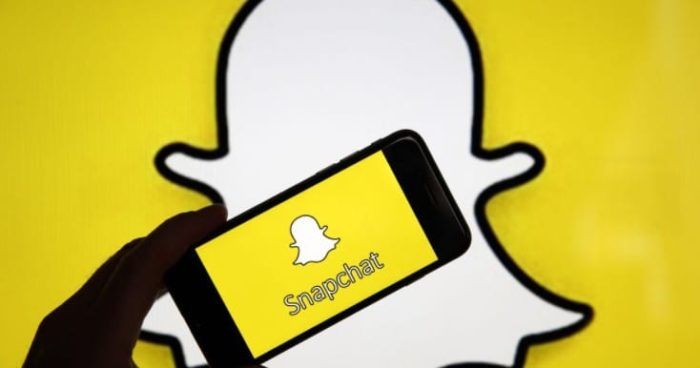 This guide will also provide all the major and minor details about editing pictures, followed by posting them. Edditing snap images has become a trend and there are many apps for the same as well. Make sure that you don't skip any part as it will not help you for the same.
See Also: 12 Tools to Generate Snapchat Usernames | Snapchat Username Generator
How to Add Photo to Snapchat
First, it is important to understand that the feature of posting pictures from your gallery was not introduced in the beginning. Earlier, users could only upload photos from their camera roll and share them with their friends. But this is a difficult task when you have to post something that is clicked way before. Thus, you have to continuously scroll down your camera roll to find the picture. Moreover, you can't post gallery pictures on Snapchat that are in the downloads folder. But in the current version of the App, users can directly choose the images from the gallery and putting pictures on Snapchat.
Now the question arises, "How to upload camera roll to Snapchat story?". There are various queries regarding the methods to put a picture already present on the local storage. Also, we have compiled some of the most popular techniques to conduct this activity.
See Also: 3 Apps To Save Snapchat Videos Instantly
Post Pictures from App
This first method is by using the Snapchat mobile app to upload picture to Snapchat story. Therefore, the steps for the same are:
Step 1 – Firstly, ensure that you have installed the Snapchat mobile app from the designated App Store.
Step 2 – Next, enter your username along with the password to successfully login into the account.
Step 3 – As you open the application, you will observe that your front camera opens for clicking real-time images.
Step 4 – Next, you have to tap on the gallery button present on the left side of the camera button.

upload from camera roll

Step 5 – Further, you will see various tabs present on the screen. Select the Carema Roll.
Step 6 – Finally, you can view all the recent images or videos clicked by your device. Hence, select the picture that you want to post on Snapchat.
Step 7 – Moreover, you can send this as a direct message or post it on your story wall. Make sure to edit and post an attractive caption along with the image.
See Also: Top 11 Best Vine Editing Apps for Android in 2023
Post Pictures from Gallery
The second method that we are going to discuss is far more effective in some situations. Imagine you wish to post gallery pictures on Snapchat that were taken a long time back. Thus, as per the previous method, you will have to scroll down a lot of pictures until you find the selected image. Thus, this becomes quite difficult as you might skip that picture while scrolling or might not find it. The best way is to directly upload the picture from your gallery to the Snapchat story wall. Follow the given steps to get going with it:
Step 1 – Firstly, go to the gallery section of your mobile. Also, the file manager will work if you know the exact location of the picture.
Step 2 – Next, you have to find the picture and tap on it to open it on the full screen. You can also select multiple images as per convenience.

select pictures from gallery

Step 3 – You will find the Send button on your screen that is used to share the images from your gallery.
Step 4 – Click on it to open the list of various applications that allows you to share pictures. Find the Snapchat option among the available apps.
Step 5 – Also, you should have the Snapchat application pre-installed on your device. Therefore, you will enter the App along with the selected image.

send pictures to snapchat from gallery

Step 6 – You can edit the image by applying various filters and adding text related to it.
Step 7 – Finally, share and post gallery pictures on Snapchat as a story with your friends by pressing the Story button.
See Also: Snapchat Failed To Send To One Person | What Could Be The Reason
Post Images from Memories
The Memories section of Snapchat stores all the previously uploaded pictures on the App. This unique feature allows the user to save the images in case he needs them in the future. It will save not only your stories but also your snaps from the past. The stories are depicted by circular thumbnail, whereas the individual snaps are stores as rectangular portraits.
Step 2 – Next, select the story or image that you want to share again with your friends.
Step 3 – Finally, swipe up the screen and add it to your story.
See Also: 8 Best Snapchat Spy Apps to Monitor Someone's Chat
Casper for Snapchat
You may post images to your Snapchat story using popular applications like Swift Pic, Casper, and Photo Saver. It can be used as a photo/video uploader for Snapchat.
The Play Store does not contain the Casper app. It is an alternative Snapchat app for Android phones that allows you to post pictures and videos to Snapchat.
Use the Casper app to add images from your phone's gallery to your Snapchat story by following the instructions below.
Download the Casper app
You must first install the Casper app on your Android device. The software is around 3 MB in size.
Install the app
After downloading the Casper apk file, you must install it. Because the Android Settings do not allow you to install the apk file the first time you attempt it, you may be prompted for permission to install the application from other sources.
To do so, follow the instructions below:
Go to Settings > Security > Device Administration > Unknown Sources.
Log out of Snapchat
After finishing the Casper app installation, open Snapchat and log out of your Snapchat account. If you do not know how to log out, follow the instructions below:
Go to your camera or home screen first, then press the ghost icon. 

Clicking the icon will direct you to your profile page.

Press the gear symbol in the right-top corner to access your profile settings.

Finally, look for the logout button and hit it to go. 
Log in to Casper 
Follow these steps to log into Casper:
Open the Casper app.

Sign in using your Snapchat password and username. There will not be a camera screen; instead, the UI will be similar to Snapchat's.
Upload a photo or short video
Now, a video or a picture upload for Snapchat should be done from your phone's gallery. Additionally, you may put emojis, texts, stickers, etc., there. The chosen image can be edited or given any desired filtering.
Send as a snap or story
You may share the edited Snap with other Snapchat users after customizing it. Then add it to your Snapchat story.
Log out of Casper
You may now log out of the Casper application. The terms of service for Snapchat state that you cannot access Snapchat using third-party applications. Remember that if you often use the Casper app, Snapchat may lock you out until the Casper app is deactivated.
FAQs
Can I import photos to Snapchat?
Open Snapchat, choose the Memories menu and select the 'Snaps' option. Your contents should appear as circular thumbnails. Import your Snaps; tap the 'Import' button to the right of those thumbnails.
Do Snapchat pictures stay on your phone?
Snapchat servers instantly delete all Snaps after being seen by all receivers. Snapchat servers immediately delete one-on-one Snaps that are not opened after 31 days.
How to upload gallery images to Snapchat?
Open Snapchat from an iOS or an Android smartphone. Select Camera Roll under the Memories section. Tap any image you wish to send from here. Click 'Arrow' to share the desired Snap at this point.
Is Snapchat gallery private?
Snapchat's 'My Eyes Only' function lets you keep the media you choose private. This function prevents others from viewing the chosen images or videos. Remembering the password is crucial because you will lose the contents inside it after resetting it.
How to add a camera roll to a Snapchat story?
To perform this, follow the same steps for sending a single image from your camera roll or choose several images before hitting the 'Send to' button—the photos you will choose to be used to make a multi-Snap story on Snapchat.
How to add a pic to the snap story?
To add a picture to your Snapchat story, open the app, take or select a picture, edit it as desired, tap 'Send To,' choose 'My Story,' then tap 'Send.'
How to upload videos to Snapchat android?
To upload a video to Snapchat story on Android: Open Snapchat, swipe right, record video, swipe left, add filters/stickers/text, tap 'Send To,' select 'My Story,' and tap 'Send.'
Conclusion
We hope that the steps present in this guide will help you to post gallery pictures on Snapchat. Moreover. You should have the latest version of Snapchat for the steps to work. There might be some changes as per different mods of the application. Therefore, you will need some practice to get along with the methods.