Several companies have expanded to produce smart TVs and streaming sticks due to their increasing demand. One such company is Roku, which has been producing digital media players since 2008. Its various models, Roku 3, Roku 4, Roku TV, and Roku Express are revolutionary. In this guide, we will learn how to turn off Roku express and its other models.
Roku is certainly one of the market leaders in the streaming industry and boasts a total of 27 million active users. It gained immense popularity due to its simple yet intuitive user interface, which could be operated by even the non-tech-savvy. Thus giving competition to Chromecast. However, basic tasks, like turning off a Roku device, can seem more complex than they have to be. Therefore, we will be covering how to turn off Roku Express as well as other models of Roku. Know how to control Roku from PC easily from this article.
The best part about Roku devices is that they require minimal power. They are fashioned to remain turned on and linked to the net at all times. This is so that any required app or software updates can take place smoothly. Furthermore, if you want to learn how to turn off Roku express and other Roku devices, then read on.
See Also: How to Install Kodi on Chromecast [Latest Guide]
How to Turn Off Roku Express
Roku Express belongs to the USB-powered group of Roku players. However, please keep in mind that Roku always to stays powered on. Therefore, there is no power button on the remote or device. However, you can still turn off Roku Express because the TV's USB port powers it. Therefore, when you switch off your television, your Roku Express will also power down. This is certainly great and solves a lot of problems. However, there is a drawback. Now, each time you switch on your television, your player will need to reboot, which can be a time-consuming process.
If your TV doesn't support a USB port, you're most likely utilizing the provided AC adapter to connect your Roku to the TV. In such cases, your Roku device will continue to stay powered on whether your television is on or off. If you still wish to switch off Roku Express, then unplugging the AC adapter is all you need to do to turn it off. If you were wondering how to turn off Roku express plus, please keep in mind that the procedure stays the same.
See Also: What Should You Do If PS4 won't recognize USB?
How to Turn Off Roku TV
If you own a Roku TV, the only way via which you can shut it is by turning the TV off. That being said, if you wish to save power, there are settings on your Roku TV that you can enable to do so. They are as follows.
Commence by going into 'Settings' then 'System.'

At this stage, your screen will display five options. These are

Reduce power after 15 minutes.
Turn off after 4 hours.
Standby LED.
Fast TV start.
System restart.
You can select either to help save power. However, do keep in mind that Roku devices are already designed to consume less power. Therefore, opting for one of the aforementioned options isn't necessary.
See Also: How To Install Kodi on Roku TV: The Complete Edition
How to Turn Off Roku 4
The Roku 4 devices have been devised to permit the user to power off the Roku device completely. You can do this in a few simple steps. Therefore, commence as follows to turn off your Roku 4
Go to 'Settings,' then go into 'System.'

At this stage, you will be presented with some options.

This means that your Roku device will automatically shut down post 30 minutes of inactivity.

Thus, reboot the system by choosing 'System Restart.'
How to Turn Off Roku 3 and Older Models
Roku 3 and older models' sole drawback is that there is no direct way to shut down the device. Your device will automatically go into power save mode post 30 minutes of inactivity.
If you're looking to fully turn off your Roku 3 or older model, then bear in mind that you must unlink it from its power source. You can also attempt to plug your Roku into a power strip that has a built-in switch. This way, to conserve energy, you can switch off the power strip anytime when your Roku device isn't being used.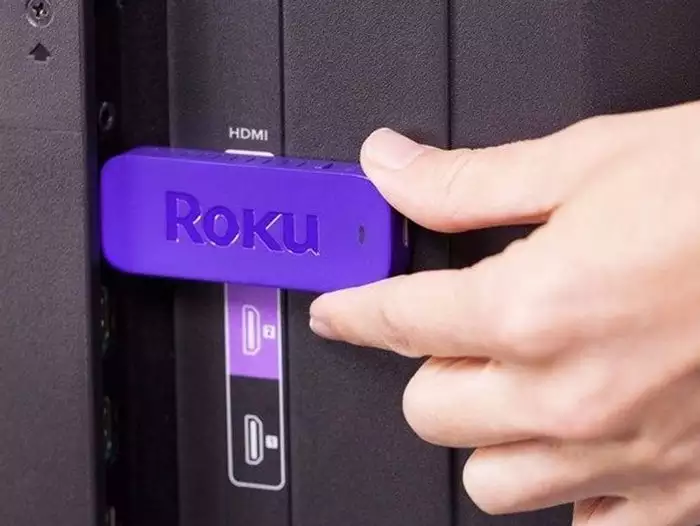 Keep in mind that you will have to wait for your device to turn back on each time if you opt to use a power strip. Any updates that are available and you need to download at this point will take several minutes.
So here's how to turn off Roku Express and other Roku devices. By switching off your device when it is not in use, you can save energy. However, turning your device back on can consume a lot of your time. Therefore, it is up to you to decide what you prefer.
See Also: 6 Ways to Cancel HBO Now Subscription