The advent of smartphones and smart TVs brought with it several significant benefits. For starters, with smart TVs, you can stream movies and films to your heart's content. Some smart TVs also provide their users with the option of web browsing and gaming, so you know you're getting your money's worth.
With smart TVs, you can access the available pre-installed applications to view content. This includes applications like Netflix, Amazon Prime, HULU, etc. On the other hand, some smart TVs also allow you to download your preferred applications. One such is the Vizio smart TV. Among the many thrilling apps it offers, here we are to learn how to get spectrum app on Vizio smart TV.
Now, Vizio has dominated the smart TV industry for quite a while with its Vizio Apps and is one of the most preferred smart Tv brands in the USA.  That being said, you're sure to want to enjoy live TV as well on your smart TV. There are many applications like hulu app which you can use to watch shows. One such application via which you can enjoy live TV is Spectrum, which brings us to the nature of this article.
If you want to know how to perform screen mirroring hack to watch sky go, click here.
See also: A Process on How to Turn on Vizio TV Without Remote | Simple Guide
Spectrum App
The Spectrum app is basically an application via which you can view live TV. You also get access to over 30,000 On-demand titles, 250 plus TV channels, as well as get a chance to view your own DVR recordings. The two major benefits of this app are:
All-in-One Access – The Vizio tv spectrum app allows you to stream live TV anytime as long as you're connected to the net. It also features a search feature via which you can look up the content you wish to view in a jiffy. Depending on your package, you can view both local as well as international channels. The interface also allows you to check your previously viewed content so that you can pick up where you left off. The best part is that the application will enable you to manage all of your DVR recordings.


Parental Controls – The Vizio spectrum app also allows you to manage your content on the basis of age appropriateness. You can enable parental lock and set a pin. You can therefore block any age-inappropriate content from being shown.
These reasons are good enough to get you to invest in the spectrum app for Vizio TV. Now that we've covered the benefits let's get into how to get spectrum app on Vizio smart tv.
See Also: How To Add Apps To Vizio Smart TV | 4 Simple Methods
How Many Devices Can You Simultaneously Utilize With The Spectrum TV App?
Many individuals assume there must be a catch considering the great terms Spectrum offers its customers. One can believe that Spectrum is inferior because it is free to access, even though streaming services typically cost roughly $100 per year. Most people assume it's difficult to use the Spectrum TV app on different devices simultaneously. Despite the existence of certain rules, that is not the case.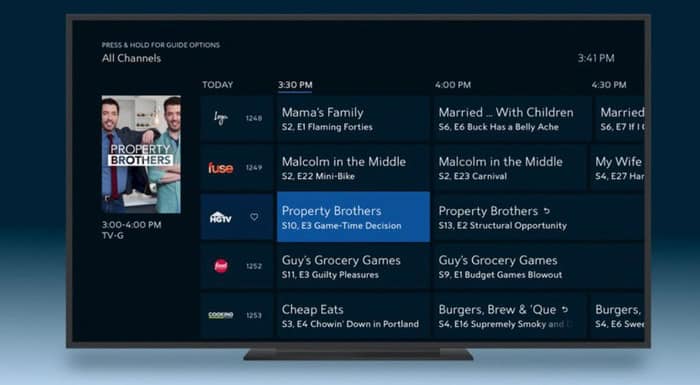 You can watch videos on a variety of devices by using Spectrum's home Internet connection, which it offers. This is practical for many households. Because any family member may view whatever they want on their device via the home Wi-Fi. Spectrum won't impose a cap if you use your home Wi-Fi in this way. However, many users have observed that you will experience connectivity issues if you use more than five devices simultaneously.
Learning about out-of-home use is important because Spectrum has enabled installing the Spectrum TV app on various devices, including the iPhone and iPad. You may pass the time while waiting in line at any institution or taking the train to work by watching material on the Spectrum TV app. You are not permitted to utilize infinite devices while away from home and not tied to Spectrum Internet. Spectrum only permits you to utilize 2 devices in this situation.
Even though most people utilize streaming services at home, many believe that more is needed. Watching video content on a large screen while using a smart TV or other auxiliary devices.
See Also: 36 Free Movie Streaming Sites In 2023 (No Signup Required)
How To Get Spectrum on Vizio TV?
In all, there are a total of 2 methods via which you can get the spectrum app on Vizio smart tv. They are as follows:
Method 1
Here is how you can get spectrum app on Vizio smart tv by downloading it on your TV.
Commence by connecting your Vizio smart TV to the internet. You can link your smart TV with the help of an ethernet cable as well.
To connect to the internet wirelessly, follow these steps:
Commence by pressing the 'Menu' button. Next, select Network.
Select Network Connection and select the Wireless option.
Now, select your Wi-Fi, enter its credentials, and you're done.
To connect to the internet with an ethernet cable, follow these steps:
Use a valid Ethernet. Link the Ethernet cable to your VIZIO Smart TV and the other to an Ethernet port on the router.
Next, press Menu, then Select Network.
Pick your preferred Wired Network, and you're done.
Next, hold down on the 'input' button and select 'SmartCast'. You can also just press the 'V'or 'Home' key on your remote.
Next, select 'Google Play Store.' This is from where you will be downloading the Spectrum application.
Once you launch the app, type in 'Spectrum TV App' into the search bar.
Select it and then proceed to click on the 'install' button.
Once installed, launch the application. Once launched, enter your credentials and log in.
So here's how to download spectrum app on Vizio smart tv. However, if you wish to use another method to enjoy Spectrum's content, then read on.
See also: How to Get HBO Go on Vizio Smart TV | Complete Tutorial
Method 2
If you own an Android device, it will be possible to cast the content from the device to your TV. Here is how you can get spectrum app on Vizio smart tv by casting it on your TV.
Commence by connecting your Android device and Vizio smart Tv to the same Network.
Next, launch the Google Home application and select your TV's model.
At this stage, your device will ask for permission to mirror the device on your smart TV.
Grant the permission and proceed with the next step.
Once your device has been mirrored, open up the Spectrum app on it.
See Also: How To Add Disney Plus To Vizio Smart TV
FAQs
What does the Vizio remote's V button do?
If accessible, the VIZIO Internet Apps or other modules' multimedia capability is launched by pressing the V button. This button increases or decreases the volume. This button's function is to turn the sound on and off.
My Vizio won't connect to Spectrum Wi-Fi; why?
Select Network > Manual Setup > DHCP on the Vizio remote by pressing the Menu button. Use the right arrow to activate DHCP if it is currently set to OFF. Click on the right arrow to turn it off and on. Switch off the TV, modem, and router.
How can I install applications to my Vizio TV without the V button?
The Vizio Internet Apps, aka VIA Plus Platform, is the best source to achieve this. Additionally, you can utilize a flash drive to sideload apps onto the TV via the SmartCast app.
What TVs can I use the Spectrum app with?
The Roku, Xbox One, Google Chromecast, and Samsung Smart TV are compatible with the Spectrum TV App. It's a program that enables you to view Spectrum TV in additional locations across your house when used with a streaming device and a licensed modem.
Is there a Spectrum app for Vizio Smart TV?
Although the Vizio smart TVs may transmit content from PCs and Android devices, the Spectrum TV app is not natively functional with Vizio smart TVs.
Conclusion
Now, you can start streaming your favorite content via the device and watch it on your Vizio TV! So here's how to get the spectrum app on Vizio smart tv. Now, you can get back to streaming your favorite content in no time!