Smart TVs have taken the world by a storm ever since they made their debut a few years ago. Several families have made the switch from their set-top boxes to smart TVs for a wide array of reasons. Ever since the advent of the streaming era, applications like Youtube, Netflix, HULU, etc., have dominated the industry. You could always enjoy your favorite films and TV shows on your phone or PC. However, the experience of watching this content on a TV screen is incomparable. Therefore in this article, we will be covering how to add apps to Vizio smart TV.
Furthermore, you can even get free Netflix account, click here to know more.
See also: A Process on How to Turn on Vizio TV Without Remote | Simple Guide
Several tech companies have introduced their line of smart TVs to catch on to the trend. Vizio is one such company that has been dominating this industry. With Vizio, you can stream all types of content from the Vizio tv apps. You can add as well as delete applications as per your convenience. That being said, depending on the model you own, there can be certain restrictions to this. If you want to know how to perform screen mirroring hack to watch sky go, click here. You can also add Vizio Smart TV to your laptop.
Find more: Top 4 Smart Home Apps for a Comforting Life in 2021
Vizio TV Model
The first thing that you must note when wanting to add apps to Vizio tv is its model.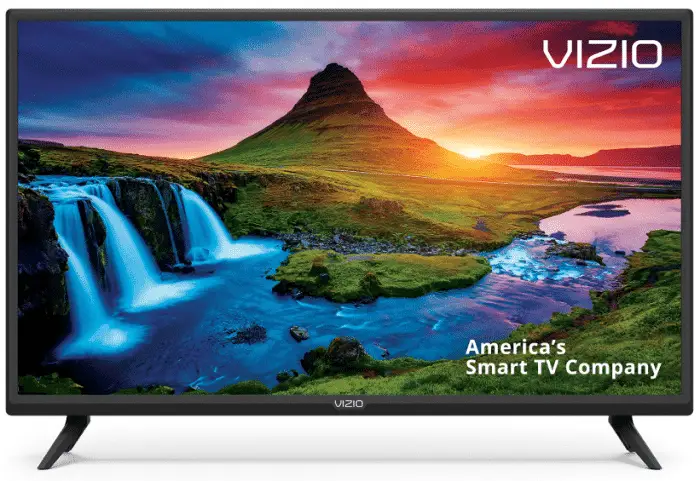 Following are the four major models released by Vizio in the past couple of years.
Vizio VIA & VIA+ TVs
 These TVs allowed you to download apps on the smart TV directly from its in-built app store. These were manufactured up until 2017. 
See Also: Can't find Hulu app on Samsung TV? Here's What You Can Do
Vizio SmartCast TV
This smart TV does not permit you to install any applications, nor does the SmartCast come with in-built apps. With this TV, you can cast content onto the TV from your phone or tablet. 
Vizio SmartCast UHD TVs
You cannot install applications on these TVs; however, the SmartCast comes with in-built apps. With every update of the SmartCast, you can expect more apps to be added. You may also cast content onto the TV from your smartphone or tablet. 
See Also: 3 Best Self Monitored Home Security System
How To Add Apps To Vizio Smart TV
Here are 4 simple ways and steps to add apps to Vixio TV
With Chromecast 
As iterated previously, you cannot add more apps to the SmartCast. Depending on the model you have, you can benefit from the in-built apps. With every update of the SmartCast, you can certainly expect more applications to be added. If you're wondering how to cast content to your Vizio Smart TV, here's how-
Start by downloading a Chromecast compatible app from the Google PlayStore/App Store

Launch the application and then select the 'Cast' option

Finally, select your smart TV, and now the content will be displayed on the screen. 
See also: How To Stream Local Channels On Firestick? [2021]
With Internet Apps
If you're the owner of a Vizio VIA or VIA+ smart Tv, you have the opportunity to add the applications from the play store. Here is how to add apps to Vizio smart TV. Please ensure that you have an active internet connection at this point.  
Commence by pressing the 'V' button on your TV's remote

Scroll through the apps to find the one you wish to download

To download the application, press the 'OK' button

After the installation process of the app is complete, you can find it under your 'My Apps' section

From here, you can launch the application. 
So here's how you can add existing applications. Now, the question arises, can you download more apps on a Vizio smart tv? Several great applications exist out there that are unfortunately not available on Vizio but can yet be downloaded. Here's how you can add apps like Disney to Vizio TV that are otherwise not made available by the company. 
Before you download the apps you want, please verify and note down your smart TV's IP address. You can do so by going into Settings>Device>About>Network. Once you've done so, choose the 'developer' option. At this stage, please ensure that 'ABD Debugging' and 'Apps from unknown sources' are enabled. 
Read also: 11 Best WiFi Routers For Home
From USB
This is another way on how to add apps to vizio smart tv
Commence by downloading the .apk file of the application you want

Now transfer this .apk file to a USB flash drive.

Plug the USB into the USB port of the Smart TV

Launch the 'my files app' then open the USB 

Select the .apk file and install it. 
To launch the application, go to Settings>applications>manage installed applications.
Find the application with the help of the .apk file. Finally, click 'Launch Application.'
See Also: Fix Unknown USB Device
From The Internet Browser
To download apps from the web browser, commence as follows-
Open up your smart TV's web browser and search for the google play store.

Look up the application you wish to download and click on 'install.'

Next, a window will come up. Over here, select your smart TV device.

Next, select 'install.'

At this stage, you will be prompted by a popup. Select 'OK'

Now, the application will commence downloading. Once complete, you'll be allowed to access the app on your smart TV.
See Also: How to Get Spectrum App on Vizio Smart TV [Complete Guide]
End Words
Here's how to add apps to Vizio smart TV depending on the smart TV model you own. Now, you can get back to streaming your favorites in no time! Now that you know how to install vizio TV apps why not try installing these 5 Best Android Apps for Vizio TVs.
See Also: How To Install 3rd Party Apps On LG Smart TV [Complete Guide]