Hi there. Are you looking to learn how to update apps on Vizio Smartcast TV? You have arrived at the right spot. 
To update the apps on Vizio SmartCast TV, it has an automated update procedure that guarantees you're always running the most recent versions of your favorite apps, unlike other platforms that need user intervention for app upgrades.
To learn how to conduct this automated update, you must read this article until the end. You will find the entire method and helpful tips to ensure a successful update. Remember to read the FAQ section as well.
See Also: Disabling Draw Over Other Apps: A Comprehensive How-To Guide
What is a Smart TV?
The primary purpose of smart TVs is no longer to show television broadcasts. They have evolved into adaptable multimedia centers, including programs that meet diverse entertainment requirements.
These apps include news aggregators, gaming consoles, and streaming services like Netflix and Hulu. Vizio, a well-known consumer electronics brand, has elevated the Smart TV experience with its SmartCast technology. Vizio SmartCast TVs are more than screens; they are entranceways to a world of interactive media. These modern televisions have various features that make them stand out.
See Also: Can't find the Hulu app on Samsung TV? Here's What You Can Do
Why Update Apps on Vizio Smart TV?
As they provide us accessibility to many apps that meet our requirements for amusement, Vizio Smart TVs have changed how people enjoy television. Streaming services, gaming, news, and other things are all included in these applications. But maintaining Vizio update apps is crucial to get the most out of your Vizio Smart TV and guarantee a flawless watching experience. Let's go deeper into the significance of the Vizio Smart TV app update: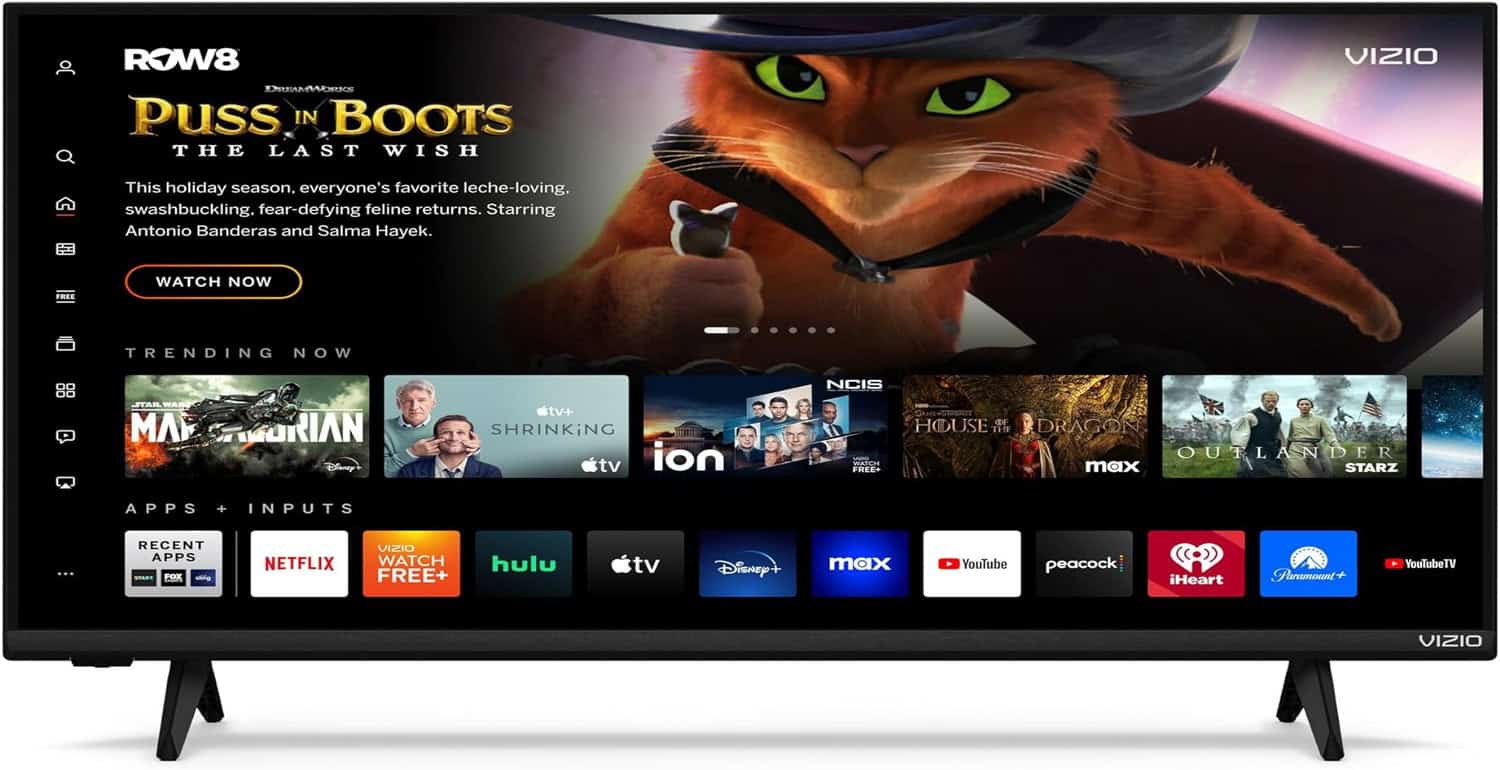 Fixing Minor Bugs and Errors: Like all software, apps are prone to little mistakes and bugs that can affect how well they function. The program may experience freezes, crashes, or other strange behavior due to these problems. By publishing updates with speed improvements and bug fixes, app developers are continuously striving to find and address these issues. Use the most reliable and error-free versions by periodically updating your programs.
Improved App Performance: To increase an app's overall speed, developers often make adjustments and changes throughout time. Due to these changes, the navigation may be more fluid and compatible with your Vizio Smart TV. By knowing how to update apps on Vizio smartcast TV, you'll benefit from these speed improvements, delivering a more satisfying and practical user experience.
Obtaining New Features: New features and content are routinely added to apps during upgrades, improving your viewing experience. You can access the most recent services by keeping up with app upgrades, whether they bring new streaming alternatives, enhanced user interfaces, or other capabilities. All the exciting features and premium content developers release through updates will be available.
See Also: How To Add Apps To Vizio Smart TV | 4 Simple Methods
Understanding Vizio Smart TV Platforms
TVs made by Vizio SmartCast: Vizio SmartCast is the smart TV of the future. These televisions intend to serve as centers for an immersive and interactive watching experience rather than just conventional screens. SmartCast's casting function enables users to instantly reflect information from their smartphones or tablets to the TV, one of its primary differentiators. This function adds a degree of adaptability and interaction that distinguishes SmartCast.
On the other hand, VIA (Vizio Internet Apps) TVs provide a more traditional Smart TV experience. They come with various pre-installed apps, including streaming services, news, and games, to meet different entertainment demands. VIA TVs offer direct access to several well-known apps via the TV's interface, eliminating the need for external devices.
See Also: How to Remove Pluto TV Virus
Overview of built-in apps and their update mechanisms
Various built-in apps are available on VIA TVs and Vizio SmartCast TVs to improve your entertainment experience. These applications offer access to streaming services like Netflix, Hulu, and Amazon Prime Video.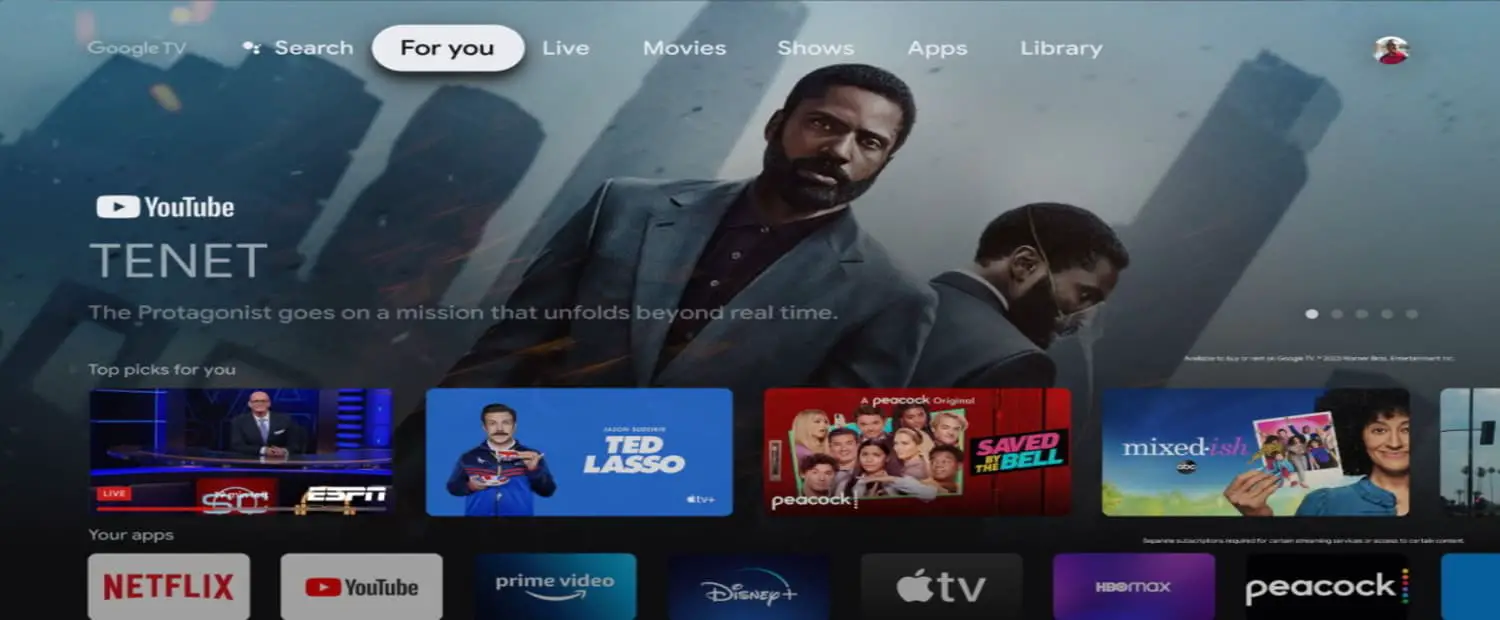 App updates are smoothly integrated into the platform for Vizio SmartCast TVs. The SmartCast interface lets users get updates and new features that app developers deliver. Users receive immediate access to these updates, ensuring they have the most recent features and information.
Contrarily, VIA TVs depend on the Vizio Software Store for software upgrades. Users may visit the App Store to search for and install updates as necessary. 
See Also: How To Add Disney Plus To Vizio Smart TV
Updating Apps on Vizio SmartCast TV
The procedure for updating your applications on a Vizio SmartCast TV is designed to be as simple and hassle-free as possible. Vizio SmartCast has an automated update procedure that guarantees you're always running the most recent versions of your favorite apps, unlike other platforms that need user intervention for app upgrades.
Process for Automatic Updates
The applications loaded on your TV are periodically checked for upgrades by Vizio SmartCast TVs. As a result, you don't have to bother manually starting app updates or keeping track of program versions. This is handled for you in the background by the television.
The SmartCast TV will recognize these changes via routine checks when app developers release new versions or upgrades. The TV will start downloading and installing the Vizio smart TV app update automatically if one is the features, bug fixes, and content upgrades thanks to this procedure without having to do anything.
Emphasis on the lack of manual control for individual apps
The absence of manual control for individual applications during the app update process on Vizio SmartCast TVs is significant. Instead of letting customers choose which applications to update and when on some other Smart TV platforms, SmartCast adopts a more automated strategy.
Automatic updates guarantee that your applications are constantly up to-date and convenient, but they might not provide you the control you want. 
It's important to remember that the automatic updating procedure is intended to be effective and needs little user involvement. It's an excellent option for people who appreciate ease and prefer a painless app maintenance process.
The procedure of upgrading applications on a Vizio SmartCast TV is simple and automatic, to sum up. The TV routinely searches for, and installs updates to guarantee you experience the most recent features and content. Despite your limited manual control over individual app updates, the automated method guarantees that your SmartCast TV is kept up to date with the least amount of work on your side.
See Also: 5 Best Android Apps for Vizio TVs
Updating Apps on VIA (Vizio Internet Apps) TVs
You may access various built-in applications to improve your entertainment experience if you possess a Vizio VIA (Vizio Internet applications) TV. You can get the most recent features and information on updating Vizio smart cast TV apps. The method for updating apps for VIA TVs is manual, as opposed to the automated process used by Vizio SmartCast TVs.
Step-by-step guide on updating apps manually
You should follow these steps to know how to update Vizio Smart Cast TV apps manually:
Establish an Internet connection: You should connect Your VIA TV to the internet to update the Vizio smart TV apps. This is an essential step, as You can download most program updates online.
Access the Vizio App Store by going to the Vizio App Store on your VIA TV. You can discover a list of all the TV applications that are currently available. 
Choose "My Apps": The Vizio App Store contains a section titled "My Apps." All the apps presently installed on your TV are shown in this area. 
Check for Updates: The "My Apps" section contains a check-for-updates option. Choose this option to check for updates for all your installed apps manually.
Update Particular Apps: You will be shown a list of all the installed apps for which updates are available. Then, you can decide whether to update each separately or all accessible applications.
Follow Screen directions: To download and install the updates, follow the screen's directions. Depending on the size of the updates and your internet connection speed, this process can take some time. 
See also: How to Get HBO Go on Vizio Smart TV | Complete Tutorial
Importance of connecting to the internet for updates
Linking your VIA TV to the internet is essential for updating apps. Updates frequently include bug fixes, security upgrades, and new features. Your TV won't be able to download and install these updates without an internet connection, which might cause problems with app operation and security.
Overview of the Vizio App Store and its functionalities
Vizo App Store coordinates your actions with apps on VIA TVs. You can access a variety of applications that you may install to customize your TV experience in addition to being able to know how to update apps on Vizio Intelligent Cast TV.
Discovering new applications that suit your interests may be done by looking through categories like streaming, gaming, news, and others.
See Also: 4 Best Ways On How To Connect Vizio Soundbar To TV
Firmware Updates: A Key to App Updates
Vizio Smart TV firmware updates are a crucial step that can significantly impact the speed and usability of your built-in programs. Updates to the firmware frequently feature enhancements and optimizations that might enable more fluid app experiences.
It examines how changing the TV's firmware may result in in-app updates and offers a step-by-step tutorial on verifying and updating it.
You can ensure that your Vizio Smart TV and its integrated applications are working at their peak efficiency by routinely checking and upgrading the firmware. Firmware upgrades significantly impact the general health and performance of your TV, which positively impacts the app experiences you have on your TV.
See Also: How to Get Spectrum App on Vizio Smart TV [Complete Guide]
FAQs
Can I add new apps to my Vizio TV?
You can add new apps to your Vizio TV by following this simple method. Your TV's left navigation bar will appear when you press the Left key on the remote. Next, choose Apps using the Down key and then hit OK. Now, locating any applications you wish to add to your Vizio TV is simple.
How does SmartCast differ from other platforms?
SmartCast depends on casting material from your mobile device to the TV screen, unlike conventional smart TV interfaces, offering a smoother and more individualized experience. Users may use their smartphones to control content thanks to its integration with well-known streaming apps.
Do Vizio TVs support updating certain apps??
The TV model might not allow manual upgrades if there is no ' Check for Updates ' option in the settings menu. The user must wait until the business automatically distributes the most recent version to the TV.
What does the Yahoo linked TV store update mean?
Updates to the app store for the Yahoo Connected TV platform are referred to as the 'Yahoo Connected TV Store' and may include new features.
Conclusion
The development of smart TVs, especially Vizio SmartCast and VIA TVs, has fundamentally changed how we consume entertainment. These TVs have progressed beyond being simple displays to become flexible multimedia centers, providing a vast selection of apps to meet various entertainment demands. These applications have improved our watching experiences by enhancing anything from games and news aggregation to streaming services.
However, keeping these programs current and knowing how to update Vizio TV apps is essential to utilizing their full capabilities. How to update apps on Vizio cast TV is crucial for introducing new features and content, correcting minor bugs and issues, and enhancing overall app performance. They make sure your watching experience is smooth and pleasurable.
See also: A Process on How to Turn on Vizio TV Without Remote | Simple Guide