One of the most amazing products by Amazon is Amazon Firestick. It has been sold to millions of customers who are using it even today. Most of the customers have loved this amazing platform. In recent years, the usage has increased to a large amount. In this article, we will discuss how to get local channels on firestick.
This is one of the platforms that allows your television to become a smart TV. You will be surprised that what you can do when you own a Firestick. From games to online web series, whatever you desire will certainly be accessible via Amazon Firestick. To know how to add Disney plus to Vizio smart TV, click here!
Sometimes you might desire to get the local channels on firestick that you own. However, this may not always be on pre-install, so you might be a little skeptical about how to go about it.
Follow this article to understand how to get the local channels on firestick easily. What you need to do is that you will have to read the article properly. This will help you to avoid any problems that can occur. 
How To Get Local Channels On Firestick Easily?
It is very simple to get the local channels on firestick if you invest time analyzing the steps. Here are some things that you should be apt with.
Using Local TV Application
If you own a pre-paid subscription to your local TV channel service provider, you are only required to get the application on the TV. Your Firestick should have the local TV application; this is a step closer to get the local channels on firestick easily. The requirement from your end will be to enter a few details that belong to you, and the service knows about them. Then, you would have to head to the main page, where you will have to head on to Apps. Here, you will have to look for the application of the TV service provider.
After that is done, you will have to go to categories and select the category you want to work on. You will then see various apps that will help you watch the genre you want to watch. Next, you to get the application if you do not have it already installed. Then, you will see a variety of service providers. From here, you will have to choose the one you have already taken up. Well, bravo, you have got the local channels on firestick without any challenges. There is no need for you to pay anything additional if you have already paid to your local TV service provider. 
See also: How to Get Britbox on Firestick & Activate it [Installation Guide]
Using Digital Antenna
One more way is to make use of a digital antenna – consider this as the easiest way. This will help you gain access to the local services. You will see that no additional fee is to be paid by you, and you can enjoy watching your local channels. The best part is that you gain access to local channels on firestick without any disruption! However, this might require you to take help from a cable guy. So, this might be a little expensive option on the list.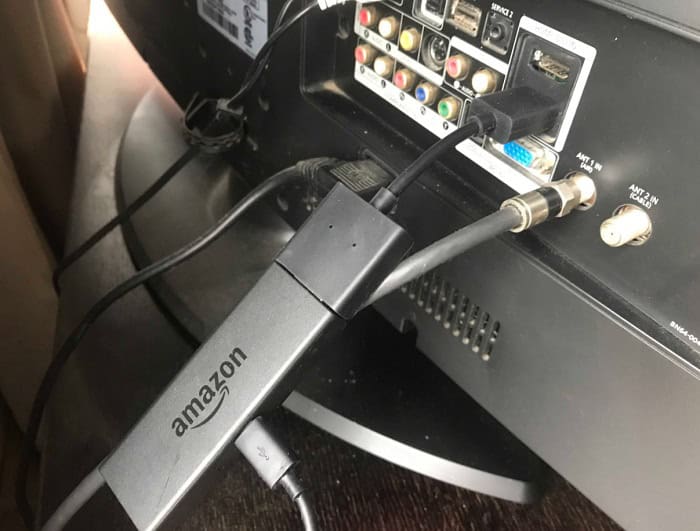 See Also: Unpair Fire TV Remote Or Pair Amazon's Firestick [Easily]
Using A Livestream Service
One last option that can help you get the local channels on firestick is using a Livestream service. This method is for those who do not want to pay for a local provider offering too many things. You will only have to pay for the channels you watch. Consider this as an extremely economic and smart option. There will be no requirement to stick to the standard channels. You have the freedom to make your custom channel package. Numerous live streaming options exist in the market to make this possible for you. Rather than looking for the cheapest option out there, it would help if you looked at the provided channels. Platforms like SlingTV and DirectTV are known for providing such a service to their customers. Do make it important to look out for their plans when you are selecting one.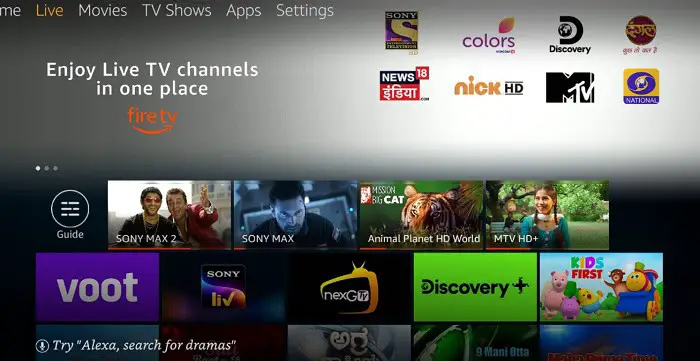 The above methods are the easiest and most straightforward ones to get you the local channels on firestick. However, stick to one method on how to go about things exactly. Once you understand all three techniques, it will be a cakewalk for you to decide the best possible way.
See also: How To Install Showbox On Firestick
Conclusion
You are now aware of how to get local channels on firestick very easily. You must follow the steps in the order they are put forward. Also, you should not skip any steps, or else you will find that you will not see the local channels. You can use any of the techniques. All of them are equally easy. 
You must have realized that you do not have to be a technical expert to perform these things. Even if you know how to use your Firestick, you will be certainly apt with performing this. Ensure that you perform the steps slowly if you are not sure about what you have to do. Take your time first to comprehend things, and only after that can you execute them. 
Choosing a live streaming service is the best thing to consider. If you want to make a smart choice and save money, you should take this up.