In Windows, you will need permissions to access files and folders. These are safeguards for the files/folders against unwanted intrusions and helps to keep content public or private. You can access only those files/folders for which necessary permissions are available. There could be an error in the User Account Control (UAC) or a bug in the Windows Explorer. On the rare occasion, there could be discrepancies in the permissions, moving over to a new Windows Live account or a new OS upgrade might lead to the pop-up error, "failed to enumerate objects in the container."
Changing permissions settings might not help in such a situation, and you won't be able to go ahead unless you have the required permissions. If you click on Continue, you will get another error, "Access is denied."
If "Access is denied" error pops up, the issue could be with the UAC. This problem mostly occurs with Windows 7 users. It's quite typical in Windows 7 that the UAC doesn't always work with Windows Explorer, something that Microsoft hasn't publicly acknowledged. So, if you haven't upgraded your OS, you might want to go through the below steps to turn off UAC. You can go into the individual folders and try to change them manually. But that would be a tedious task as you would have to change the permissions for every folder. However, there is a handy workaround to fix failed to enumerate objects in the container issue. Follow these steps to sort it out.
How to Fix Failed To Enumerate Objects in the Container
Turning Off UAC
Turn off UAC in Control Panel
Go to Start>Control Panel>User Accounts and Family Safety>User Account.
Pull down the slider on the left-hand side to "Never Notify." Click OK and reboot your PC. The UAC will be turned off when your PC starts back.
Turn off UAC with Registry Editor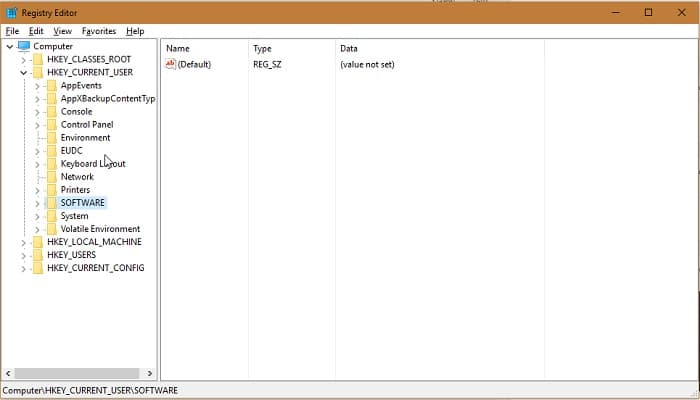 Go to Start>Run.
Type "regedit."
Navigate to the following:
HKEY_LOCAL_MACHINE\Software\Microsoft\Windows\CurrentVersion\Policies\System
Locate the following value: "EnableLUA."
Set the value to 0.
Again, locate the following: "ConsentPromptBehaviorAdmin."
Set the value of "ConsentPromptBehaviorAdmin" to 0.
Exit from the Registry Editor and reboot your PC to turn off UAC.
Note: – Turning off UAC will also disable the gadgets widget on your desktop. That is one trade-off that you will have to make.
Changing Permission Settings
The first step is enough to fix failed to enumerate objects in the container issue. There is a second workaround, i.e., changing the permission settings on your PC. Firstly, log in as the Administrator. Then
Right-click the file/folder for which you want to change the permissions.
Select Properties.
Go to the Security Tab>>Advanced.
You will get this window. Click on Change.
The "Select User or Group" pop-up will appear. Click on Advanced.
Click on Find Now.
You will get a window like this. Select the right user account.
Hit OK>OK>Apply>OK.
You will be back to step 2.
Click on Advanced once more and make sure that the option "Replace all child object permission entries with inheritable permission entries form this object" is selected.
Once done, click Apply and hit OK.
If in any case, you still get the error, instead of selecting your account, you have to change it to "everyone."
Go to Step 3 and click on Add.
Next, click "Select a Principal."
In the next box, type "Everyone" and hit OK
It should hopefully fix the error, and you should not be getting any more of failed to enumerate objects in the container error.
See also: – How to Change Startup Sound in Windows 10 (Best Method) – TechWhoop